Category: Channelings and Spirit Messages Written by Vania Rodrigues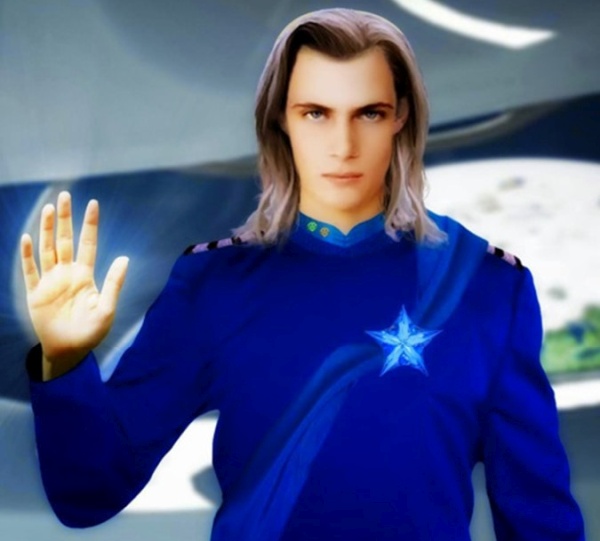 Dear brothers of planet Earth! I AM ASHTAR SHERAN!
How are you? Why my question? I see many excited, focused on the walk, regardless of what happens beyond their backyard. The neighbor's backyard is on fire, it's full of pests, but you look at that backyard and understand that your neighbor planted that; is reaping what he sowed. Is there a risk to your yard?
There is, because if the fire gets out of control, it could hit your backyard too. But you trust, you know you have a good wall, you know your plants are well hydrated; and you trust that all that, all that space, which is your backyard, has a loving and positive energy and that it will surely eliminate any spark that can hit you.
And you just look at the neighbor's yard. You do not become impassive to what you are seeing, but at this point in the journey, everyone is reaping what they have sown over time. The current moment is a very interior moment, where each one is facing their own shadows and their own flowers, thus tracing the path that is leading, each one, to the decision taken. What decision? The decision to ascend or not.
So each of you has a way ahead, a long road still. At what time you walk easily, you have plenty of water to refresh yourself, to hydrate your bodies, there are beautiful shades of trees to calm the heat, sometimes even a shelter to protect you from the cold, that is, a quiet walk .
But there are also certain points where the journey becomes difficult; great obstacles, but which at no time need to be seen as insurmountable.
Strength, faith, makes you follow the path and overcome those obstacles, whether physical obstacles, obstacles of the soul or obstacles of the body, no matter the type. There is a lesson to be learned there and when it is learned, you quickly pass the obstacle and the journey continues. What is the concern right now? Stay in the way; because this path also has some variations, in which in a moment of little attention, you can get confused which is the right path, and at a big crossroads, choose the wrong path and waste a lot of time.
So the moment is focus, just focus, focus on the path that has to be followed. So I would say this is the most important thing to do and it should take up all your mind time. Of course, I understand that you have a life to live, you are still there. They work, take care of their homes, their children, their friends, they live a life. But in all that I said, translate as follows: Fulfill your worldly obligations, but let them not be the priority on this path; that you have the time to go inside and always find the right path to follow when you come across a fork or a crossroads. The answer will not come from anyone, the answer will come from your heart, the answer will come from the degree of elevation you will be to decide which way to go.
That's why we talk so much about taking care of your own walks. If you focus on the path of others, you will not find the right path, because the mind will be divided, preoccupied with finding the path for the other, and yours ends up being unimportant. It is important to remember the following: The great pioneers of their own world were those who followed their own intuitions, and did not bother with those who said that it was madness, that they would not be able to; they simply believed what they imagined, and went ahead and pioneered their world. And from there, from the first one who got there, how many others came after? Many. And there's the world you've built.
So I can tell you, the ascension walk is the same thing. It is a path to be pioneered, it is a path to be found, it is not opened with arrows, indicating the path to follow. No, it's a whole new path for you. Your souls have never walked this path, so they must blaze it, they must find it. And every soul that takes a step further, opens the way for those who come after, those who don't have so much perseverance, those who don't have so much wisdom, those who don't have so much understanding, because you are leading the way, and you are putting small signs, showing where you've been, not only for those who come after, but for yourselves. Because many times you are on this path and come back for "n" reasons, and when you come back, you don't know which path to take again. But when they find the sign, they remember:
So for you it also speeds up the process. Yes, you go back many times on the way, but when you put yourself forward again, you quickly arrive where you were already, because you already know the way to get there. So understand, the road is lonely, there is no way to have someone next to you giving a guess, because the other one next to you has his own walk, has his own vibration, and it may be in the wrong place on the road for him, not for you. He should be at another point, maybe further along.
Então a caminhada é solitária, não dependam de ninguém, não dependam de nós. Nós não abrimos o caminho para ninguém. Nós estamos ao lado, dando forças, dando coragem, dando a certeza do caminho certo, mas não mostramos o caminho. A decisão de qual caminho seguir é sempre de vocês. E a cada caminho bem escolhido, a nossa vibração ao seu lado aumenta, fazendo com que a vibração de vocês aumente cada vez mais, porque vocês estão fazendo boas escolhas. E ao fazerem boas escolhas, o universo devolve o resultado dessas boas escolhas. Tudo o que vocês recebem é consequência do que vocês praticam, do que vocês emanam.
So the more you are on the right path, the closer we are, the more your vibration increases. We are not there doing anything, we are not there showing the way or opening the way, we are just raising your vibration. Because the higher you vibrate, the more you attract us; the less you vibrate, the more you push us away. That's how it works. So don't depend on us for anything. We will be closer and closer to you, the more you vibrate the higher, this is how we operate.
So if you are vibrating high for peace on your planet, you are vibrating Unconditional Love for your brothers, we are getting closer and closer to you. And as we raise your vibration, we bring about changes on the planet as well, because our energy brings about change. Can you see this, that everything is very dependent on what you emanate? If the whole planet emanates fear for what is happening, we are far from each one, because fear is the most powerful feeling to keep us away from you. Now if you vibrate faith, vibrate confidence in your own walks, forgetting what is emanating outside, in the neighbor's yard, we are with you, vibrating higher and higher. And then yes, we can interfere with the energy of the planet, we can change that timeline. But she is totally dependent on humanity.
At this point, the final card was dealt. We can say that this was the ace up their sleeve. Unfortunately, it's a smart move, because in this way they manage to mess with the entire planet. Because even though the neighbor is often far away, the smoke from his backyard will reach everyone's house, one way or another. So it's a desperate gamble, and what they know is the final gamble; that if they lose this card, it's over, they have nothing more to do against you. But right now, they are winning because fear is ignited on the planet, judgment is ignited on the planet, lies are ignited on the planet. And humanity, many are apathetic, just absorbing, doing nothing.
All the changes that we are asking for are for humanity to wake up, for everyone on this planet to wake up and realize that they need to stop vibrating at war. You need to vibrate Love, no matter to whom. You need to vibrate Love. Peace is not a strong word, peace is just a word. Love needs to be vibrated. And if every inhabitant of this planet vibrates Love, you will suffocate all this that is happening, and then there will be nothing left that you will not be able to cancel. But it all depends on humanity, what humanity is choosing to live with right now: fear, intolerance, judgment, anger, hatred, dread; the worst feelings anyone can feel.
So at least you continue your solitary walks, paving the way, so that more and more, who were still afraid to face the path, see the Light, see the signs and think: "Someone has passed this way, so this is the path. I will follow you." And in this way you will be able to change the planet. It's not a quick job, it's not an easy job, but if you don't do it, then we will say that humanity is really heading for very disastrous consequences.
So that each one of you do your part, walk your lonely walk, but that for sure, this walk is illuminating the path of many who will come after.
And when you reach the end of the road, you will be able to say: "I did my part, I helped many to follow the path that I followed". And this will be very important, because it will be you who will help those who come after.
Each one of you will attract people of the same vibration along the path you have traveled, similar souls on the way. And they'll be drawn to your path and they'll walk there with confidence, because they know you've already walked and you've got there, and you've put up the signs so they don't get lost anymore. This is your role, Pillars of Light. Don't look at the neighbor's yard, forget that the neighbor's yard is on fire, stay in your yard always trusting that outside "The world will fall, but you will land on your feet.
Translation By CrystalWind.ca
Image Unknown
© 2022 crystalwind.ca. All rights reserved.</span
---
CrystalWind.ca is free to access and use.
Please support us with a small gift of $11.11 or $22.22 or $33.33.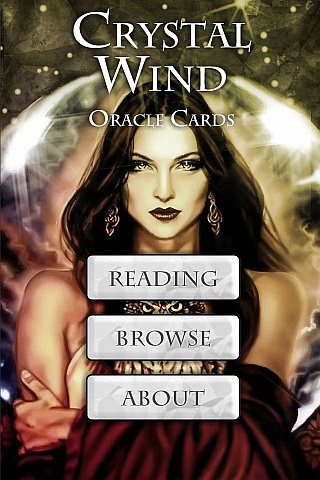 Cut Through The Illusions!
Available On

Spirit Animal Totem Of The Day!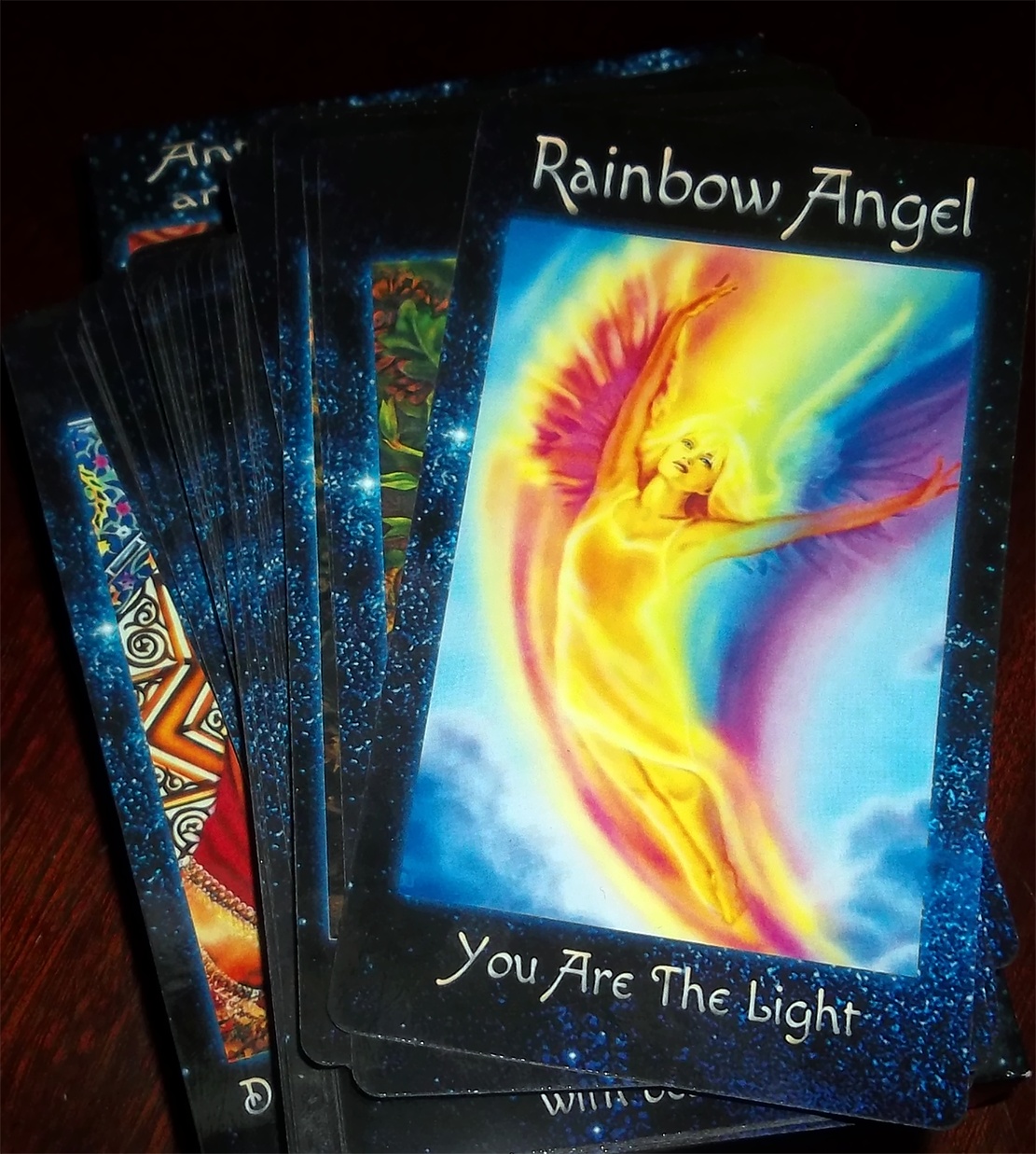 The Crystal Wind Oracle
Myth & Magic Card Deck!
Details Here!
NEW Expanded
Printed & Boxed!
Now with 58 cards!
Lightworkers Will Change the World
Who is Online Now
We have 857 guests and no members online