Category: Channelings and Spirit Messages Written by Vania Rodrigues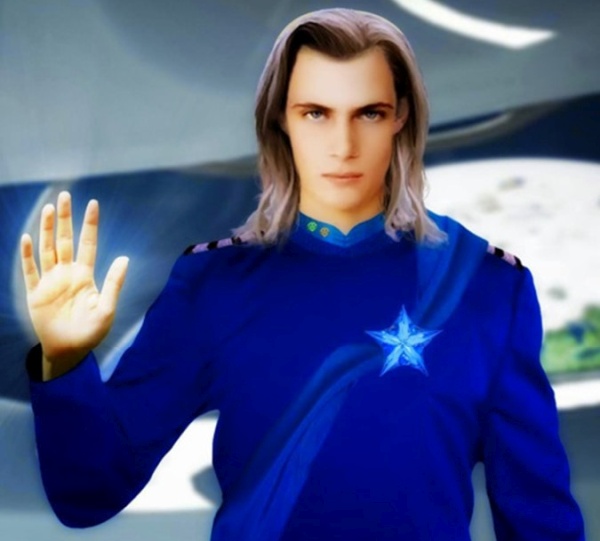 Dear brothers of Planet Earth! I AM ASHTAR SHERAN!
It is with great joy, with great glory, that I come to you today. I can say that our troops within your world would be lined up for a grand parade. We are all looking forward to and extremely happy for the next few moments. For us, within the Fifth Dimension, the next moment is the here and now. There is not this linear time that you live in; for us everything passes very quickly and the event is vibrating at the very moment I speak. It's quite different from your concept of past present and future.
We never like to establish moments in your time, because moments are ephemeral and for them to happen, it is necessary that a series of variants are fulfilled. That's why we don't like dates, we prefer that everything happens in a surprising way and that it can bring exactly the impact of the moment. But I can tell you that everything is going exactly as planned. The surface actions have been extremely satisfying. Problems found are being handled smoothly and resolved.
So I can tell you: it is getting closer. There is no way to push it much further. Everything needs to happen for you to start a new journey, a new path. Many are imagining that our appearance will be the turn to the Fifth Dimension, no. The truths will appear so that you are aware of the power of your souls and what was done with them to make them lose these powers. Even souls in this dimension have power, every soul does.
So those who choose vibrate love, vibrate equality, vibrate peace, vibrate harmony, vibrate a New World will be choosing to walk quickly along that road of ascension. But the road for them will be a very complicated road to be followed, because they won't have enough time to gradually learn, everything will happen very quickly for them. The challenges will be immense. Third Dimension souls need to undergo intense training in order to reach the Fifth Dimension. You can't just walk through one door and see yourself on the other side, you'll have to learn a lot.
For the starseeds that are already here and are also on the ascension road, there is a difference. You seeds have already lived through all of this, have already passed through the Third Dimension for a day, have already become evolved souls; but they forgot all that and went back to the Third Dimension. So the journey for you is not easy either, but it is much easier, because somewhere in your brains and in your hearts, those challenges have already been overcome. And you are sure how, and that you will emerge victors from these challenges. It will be up to you to help those who will begin the journey. With the wisdom that will be reminded you, you will be able to help these souls.
So the great awakening of humanity, which we are calling, is exactly that; it is for each of you star seeds to actually remember who you are. Knowing exactly your missions, not yet the ascension missions, but the missions with your brothers. Because even though you are not Earth souls, those who are there are your brothers. You live on this planet and in this dimension, so you have gained billions of brothers. And it will be your role to show them the way, in the most loving and wise way possible.
This will be the great awakening, where the souls of this planet will also know the whole truth of themselves. Unfortunately, we cannot say that it will be just a moment of joy. These will be intense moments, in which all the feelings existing on the planet will be exacerbated to the maximum. There will be places where joy, happiness, the expansion of consciousness will be immense. But there will also be places where sadness, despair, madness will be intensely experienced.
The balance of you starseeds will have to be immense so that you can sustain and counteract all the negative energy that will be generated. And I say, affirm and confirm: You are capable of this. Just let your hearts grow and emanate just light, just love; Nothing else. Any other feeling that you may emanate, which is erased, stored away, locked away somewhere, but never emanated.
You will only need to emanate Light and love, and with that you will be able to balance the energy of the planet. Of course we, all galactic beings, who are here around your planet, will be doing the same thing. Because unfortunately, there are not enough of you to counteract the vast majority. So we will be emanating a lot of unconditional love, to all the people on the planet. It will be a moment of great attention from all of us.
So the big turning point, the big awakening, the big wave (whatever you want to call it), is very near. What will happen? Only you will know, in the moment when it happens. But the only concern, the only thing you will have to do, is to emanate a lot of Light and a lot of love. And for that, some may ask: "But how will I do it, what will I do? Am I going to sit down and imagine that I am a pillar of light?". Exactly. The pyramids created by Michael must be filled with Light in its greatest intensity.
So keep your pyramids lit, filled with Light and the higher they are, the more powerful they will be. The moment everything happens, withdraw. It's no use explaining, trying to calm down. Why? Because catharsis will have to be done by each one. There is nothing for you to do. Allow every human being around you, not awakened, to absorb, understand, understand the truths in their own way. It will not be you who will explain anything. We will be explaining everything and acting on the mind of every human on this planet, so that he can fully absorb everything we talk about.
So, at this moment, withdraw, do a meditation and see yourself exactly like this: a point of Light. Withdraw in your caves, stay inside emanating Light, do your prayers, prayers, requests, whatever you want. But never forget, or better, never forget to ask your Masters to be around you. For they will be the ones who will keep you, pillar of Light, intact, protected. Because the attacks will come, we cannot deny it. It will be the time when those who are still vibrating on the surface of the planet, the non-light, will try to cause the pillars of Light to fall. And those who are effectively not protected, if they are not ready, will receive these attacks.
So never forget to have the masters around you, around you. This is the prime factor of that moment when everything happens. If they try to call you, just say, "Listen to everything, I'll retire, we'll talk later." Just that. Don't try to explain anything, because you won't be heard. Never forget, that everything you said over time was not real to them; and suddenly they see, that everything you said was true and they didn't believe it, it won't be easy for them to admit such a mistake, to understand that there was a truth beside them, but they didn't believe it. They called you crazy, laughed at the things you did. And now, how will they feel?
So, this is not the time for you to try to get closer. Collect yourself and when it's all over, when our pronouncement ends, then yes, you will be notified. But right now, you will be so full of Light, so full of love, that nothing will need to be said. Your simple presence will make them feel: "I'm here, don't be afraid". And that's how they will feel, protected by you.
Don't forget what was said here. Everything is very close. So, listen over and over to what I said here, so you don't forget, what to do when it all starts. It's just as if, you know that at some point, a transport will pass to pick you up and the suitcase will be packed. So feel the same way, anytime anything can happen. So simply be prepared.
As I said a long time ago: Make a list of all your tools so that you don't forget any of them right away. And what cannot, under any circumstances, be forgotten? It is to activate the protection of your Masters around you. This is essential and paramount, for you to be protected. For those who still don't know who your masters are, it doesn't matter, call them your masters, and they will be there.
So this is your commander's warning. You are like soldiers on Earth. So you've already heard my instructions. Don't make mistakes, don't make mistakes, don't be afraid, just follow my instructions. And be ready, at any time, for this great awakening of humanity.
Translation by Google.
Image Unknown
Angels and Light Therapies
Vania Rodrigues
Source
© 2021 crystalwind.ca. All rights reserved.
---
CrystalWind.ca is free to access and use.
Please support us with a small gift of $11.11 or $22.22 or $33.33.
Spirit Animal Totem Of The Day!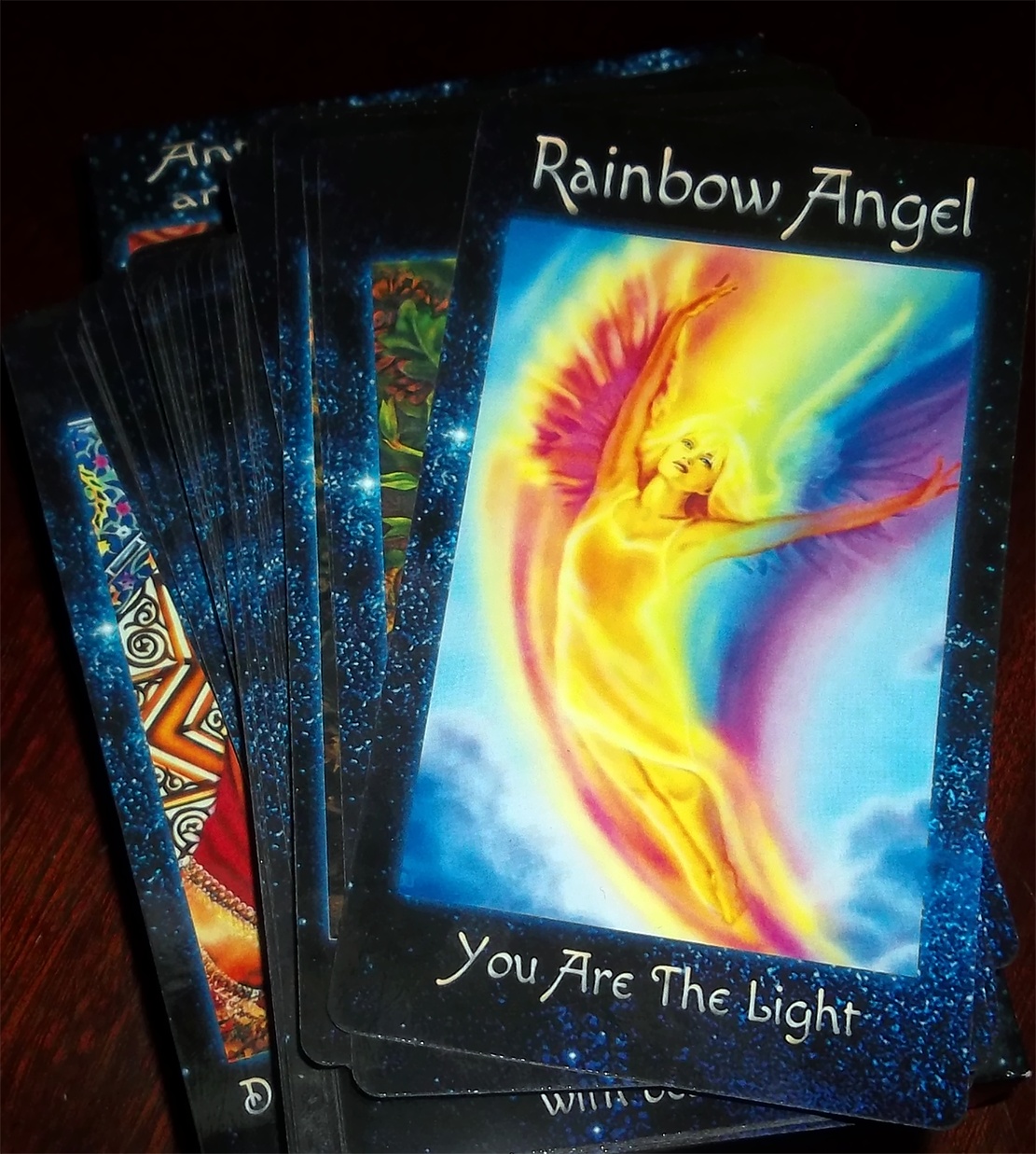 The Crystal Wind Oracle
Myth & Magic Card Deck!
Details Here!
NEW Expanded
Printed & Boxed!
Now with 58 cards!
Lightworkers Will Change the World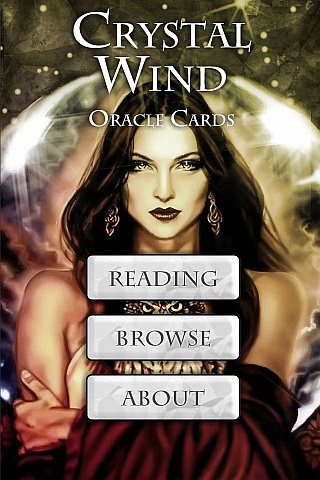 Cut Through The Illusions!
Who is Online Now
We have 990 guests and no members online