Support crystalwind.ca with your donation and help spread spirituality and positivity.
Blessings!
Category: Channelings and Spirit Messages Written by Possidonius Neto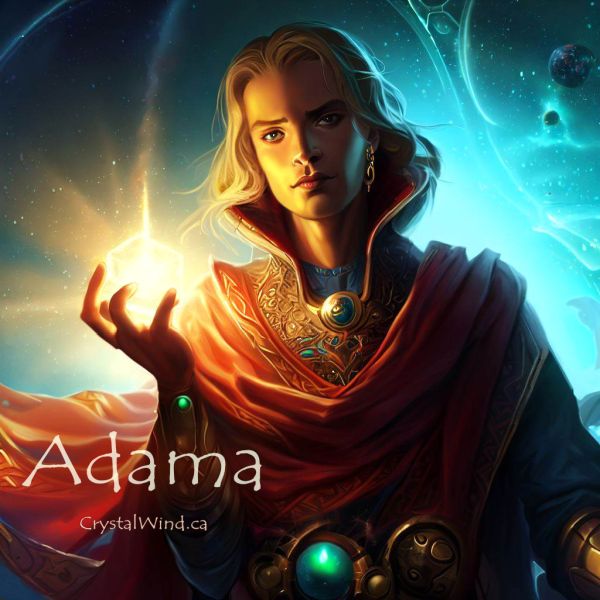 Dear brothers! I AM ADAMA!
Today we are going to comment on chapter 10 of book III of Telos.
In this chapter, I comment on immortality and rejuvenation. No, don't expect me to give you any magic formula to make this happen.
Over time, humanity has been self-destructing in every way, but the greatest destructive power is in their minds, in their thoughts and feelings. Look at a sad person; He is a sick person, sick in his soul mainly, but also sick in his physical body. Observe a happy person; She may not be in perfect health, but she looks very healthy.
Before the fall, our bodies were perfect, there was no type of disease that could attack us. Because our cells were in balance. We lived for many years. There was no worry about death. We lived each moment, day by day.
The fall of consciousness caused thoughts of negative origin to begin to dominate our bodies. It's like a glass of water. The water is pure and crystal clear, but if you drop a drop of mud, at first it will appear that it is still clean, but if you analyze it microscopically, that water is no longer pure. And if you continue to drop a drop of mud into this glass of water every day, it will begin to cloud and settle at the bottom, no longer being pure and crystalline water.
This is how their bodies are. You began a process of self-destruction a long time ago. The first step taken in this direction was to eat animals. The energy of each animal is incompatible with their bodies. But over time, I can even say that their bodies learned to consume this energy and make the most of it. But this also degraded your cells.
Because it's like a machine that works when well regulated, when well lubricated. If you add poor quality oil, which does not have the appropriate viscosity, the parts will degrade over time, losing the strength and power they once had. And one day this machine stops. And so are you.
This entire process of contamination of your cells leads to aging, leads to tiredness in your cells, because they need to work beyond their capacity to metabolize energies that they do not know, that they were not prepared to process. And as time went by, everything added up to this habit. Drinks, sweets, substances used to improve appearance, to improve crunchiness, and which today are so harmful to them.
This is why you grow old and die. Your cells are exhausted from working so hard. They lose vigor, because they were made to work, but if they worked in a clean environment, they would be able to do it all the time, and nothing would happen to them. But they work in an unhealthy, dirty, contaminated environment and with energy beyond what they can handle. Then they become tired, and they grow old and lose strength.
Is this a rule? No, it's not. There are many people who have vitality even at an advanced age. It's because? First by the mind, first by not allowing themselves to agree with everything that is said when the body ages, they go against this tide. They say: "No, I'm not like that. I will continue to have the power I always had." So the mind rules, and they manage to have an appearance that does not indicate their age and are healthy, even at an advanced age.
And you seek to resolve these problems externally. They spend fortunes on creams, baths, pills, supplements, to try to keep their bodies younger and healthier. However, I tell you why you are putting more junk into your cells to metabolize. Because everything is artificial, nothing is natural. And everything that is not natural your cells don't recognize, they take a long time to metabolize, and they don't always succeed. And then come diseases, which is the accumulation of everything you consume and think about.
Yes, we can never, ever forget the effect of thoughts. Never. They are very important, because if they are light, calm thoughts, it is as if the cells receive a tonic, something that gives them more strength to continue living. Being a happy, optimistic person who doesn't think much about bad things makes a lot of difference; the cells thank you. Now everything that goes against this overloads your cells and diseases come more and more.
My brothers, everything is about change: changing habits, changing thoughts. Turn off the switch to the future. Worry less about what is to come. Always think about the following: what I sow today I will reap tomorrow. So there is nothing to worry about. Worrying is giving your cells more workload. Living in the present is trusting, knowing that everything will happen in response to what you are emanating.
How long will it take? It depends on your emanation. Everything happens because of what you emanate. If you emanate with fervor, with Love, it happens quickly. If they emanate without much force, without much belief, it takes a little longer. The response is proportional to what you are emanating. The more you emanate Light, the faster you receive Light. The less, the less you receive and it takes longer to receive.
So what is the way? First, get rid of everything that is not natural, processed foods, preserved foods as much as possible. Any food that does not spoil is not good; There's something there that will hurt you. Try to consume foods that are as natural as possible. I understand it's not easy. I understand that even the natural foods you buy today have already been completely modified for durability and production. And even though these are natural, they are no longer the foods that Gaia created, specific to you humans. They became modified foods, not to do good to humans, but to bring more problems.
Your water is not pure. Even the mineral water you buy is not pure. It would be necessary for you to go at all times, to a natural source, emerging from the bowels of Gaia. Then I would tell you have pure, crystal clear and energetic water, ready made by Gaia. But I know this is not possible. It would be an attack on all sources and they would perish. So what to do?
Is there anything to do? There always is. Take a glass of water in your hands and throw lots of Love on it. Imagine that glass illuminated by your Love, and be sure that everything that is not good for your cells will be destroyed. Likewise with other foods. No, you don't need to do it in each one. You place food on your plate to feed yourself. So throw that Love and that Light on your plate; and all the foods there will lose their harmful effects on your body.
But I must warn you: This happens for natural foods. You will be removing the genetic modifications made to food. I'm not talking about processed, canned or preserved products here. I'm talking about foods from nature. Meat, of any type, does not receive this Light, simply because it is what it is. So this whole process that I taught applies to fruits, vegetables and greens. It doesn't apply to the rest.
I understand that it is very complicated for you to change your diet from one moment to the next. But minimize the quantity. They will gradually decrease, and you will see how your mood improves, your disposition improves. You will not feel as tired from the energies that are coming. Because this is an overload of your cells. They need to work to metabolize what you eat, what you feel, and what's coming your way. It's a very big overhead.
So, at the end of the day, don't forget to see yourself inside a green bubble. Ask Hilarion or Rafael to cleanse your bodies, help your cells recover. Now, there's no point in you consuming a bunch of the wrong things and then asking to be cleansed. I repeat again: Only what was consumed naturally will be cleaned, the rest will remain in your body. Like that glass of water, of mud, where every hour you add a little more mud to that glass.
Always remember this image. Everything you eat that is not natural fills the glass of water, which is you, with mud. How is your glass of water today? For many of you I would say: you are almost out of water. Is there a way to clean this mess? There always is. Change your habits. Change your feeling frequencies. And as if by magic, the mud will start to disappear.
This is a process, my brothers, that you need to pay attention to, or all this energy that will be arriving, and which will be increasingly intense, will throw you onto a bed, without the strength to get up, because your cells will not be able to handle it. Be aware of what you consume, and try to consume more natural foods.
---
Translation by CrystalWind.ca.
Angels and Light Therapies
Vania Rodrigues
Founder and Owner of Canal Anjos Luz e Terapias, Projeto LACAM and Um Toque Colibri, totaling more than 110,000 subscribers to my Youtube Channels, in which I share Channels and Messages received from various Beings of Light.
Founder and Director of the Nova Gaia Association - NGO in order to bring Christ Consciousness to the hearts of all.
Training: Magnified Healing® Course, Professional Radiesthesia, Crystal Therapy, Facilitator and Akashic Records Reader, Reiki - Level 3A and 3B - Access Consciousness® Bars Practitioner
© 2023 crystalwind.ca. All rights reserved. We track all IP addresses with sniffer technology. Using a VPN will not hide your IP.
CrystalWind.ca is free to use because of donations from people like you. Please help support us!
Blessings!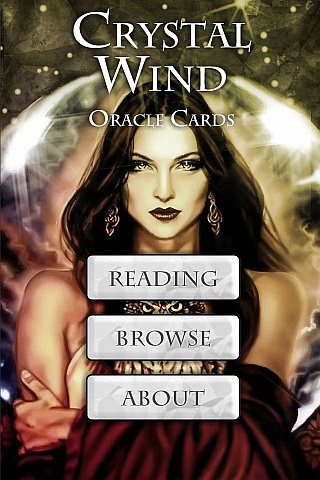 Cut Through The Illusions!
Available On

Spirit Animal Totem Of The Day!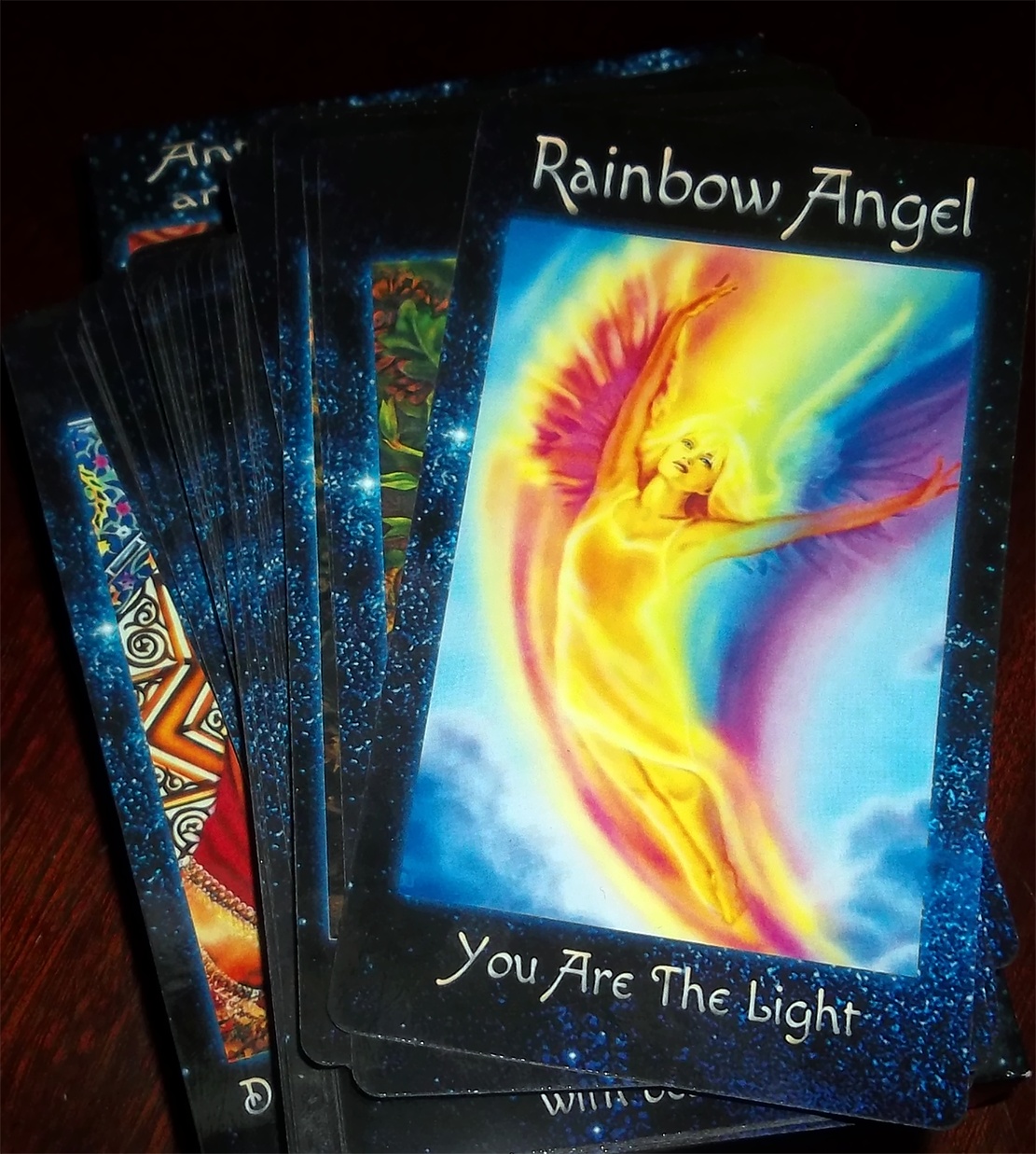 The Crystal Wind Oracle
Myth & Magic Card Deck!
Details Here!
NEW Expanded
Printed & Boxed!
Now with 58 cards!
Lightworkers Will Change the World
Who is Online Now
We have 1102 guests and no members online