Support crystalwind.ca with your donation and help spread spirituality and positivity.
Blessings!
Written by James & JoAnna McConnell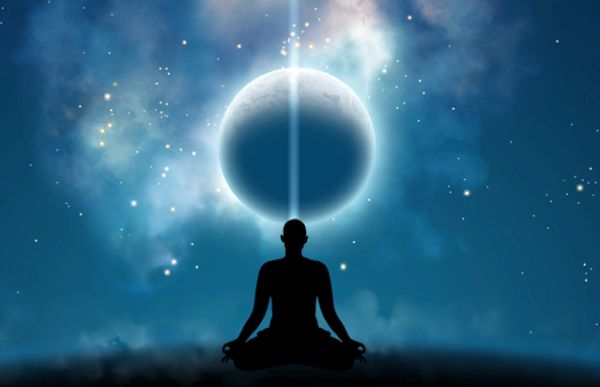 One Who Serves:
Om, mani, padme, hum; om, mani, padme, hum; hum, hum. Greetings to you! One who serves here. And we are here to assist you and to continue to be of service and, when we can, answer your questions.
And know that if you do not ask the question, then you do not receive the answer. So always ask, and ye shall receive.
And with that, we ask you if you do have any questions. You can unmute yourself and ask your questions if you have them.
Guest: I have a question.
OWS: yes?
Guest: I've just been pondering about this: what's the difference between the soul, the mind, and the brain? I'm just wondering whether we think for ourselves and ask ourselves questions, and then, which one is talking?
OWS: my goodness. That is a very complicated question, dear Thomas.
Guest: yes it is.
OWS: but know that the brain is not what your science has come to tell you what it is. For the brain is part of the mind, and the mind is part of the soul. And all of it works together. But know that the soul continues on forever. There is no end to the soul.
And the mind is the builder within the soul, you see? The mind is the builder throughout the many lifetimes that you have, and those that are still yet to come. So do not think of the brain, though, as anything more than a computer within you. And that computer needs to be programmed. And it has been programmed over many, many lifetimes that you have been here, but the programming that you have had is changing. You are changing it. Your mind is changing it, you see? The mind is the builder--always remember that. Do not listen to the brain—listen to the heart, which is part of the mind; and all is part of the soul creation. Okay?
Guest: well, it's a good explanation, except I'm just not sure exactly which one is talking to me when I'm hearing answers to my questions.
OWS: it depends on which one you are listening to. Are you listening to the brain (which is the programming)? Or are you listening to the heart (which comes from the deeper mind and soul level),
you see?
Guest: I think I've got it, but not quite.
OWS: you will get it when you are ready to get it.
Guest: okay.
OWS: would there be other questions here?
Guest: yes. I have a question, please.
OWS: yes?
Guest: in our earlier discussion, we were talking again about archangel Michael's sword of blue flame, and his tool to use for these upcoming changes, and perhaps, more specifically, the next round that humanity may go through with masks and things, etc. But along with all the tools that we have been given with the tools of protection, is there something else that the council could offer to us that we could add for these upcoming changes and to keep it not only for ourselves, but then to spread it for the earth and the solar system in our vision.
OWS: dear sister, you have already been given every tool that you could possibly need at this point in your vibrational frequency, you see? Until your vibrational frequency increases more, and more, and more, the tools that you have are exactly what you need now. Just choose which one you are using. For when your vibrational frequency does increase enough, then those tools will no longer be needed, you see? Just continue to raise your vibration with whatever tool comes to your being here. Okay?
Guest: thank you.
OWS: would there be any other questions here?
Guest: I've had this question for a long time, and I don't know if it's a proper one for you to give us. But it's about the state of Utah, in which I dwell. On the northern part of Utah there is a place called 'Skinwalker ranch, ' or the 'Skywalker ranch. ' there were many owners of that ranch, and they sold a couple of times because of these incidences that happened, that these strange animals appear, or there are slaughtering or killing these cows, and there's no blood around, and that they are taking the blood from them. They have scientists, now, going there, trying to figure out what's happening. They came on the history show that I've been watching, saying there is a black hole that they have discovered. I thought it was possibly a portal. Now is this true that there is a black hole, and that these are coming from other dimensions?
OWS: what we can tell you, first of all, dear one, is don't get wrapped up within the illusion. Yes, it is true what you are saying here. There is a portal there, and it does open up to nefarious beings and such as this. But it is not to be of concern for you. For as the vibrational frequency continues to increase, those particular portals, wherever they might be, and there are other ones throughout the planet, will close. And they are already in process of closing by various ones that are working in this area where they can, indeed, close those portals. There have been ones that have opened in Africa, and other places throughout the planet, as we say here. So again, though, do not become wrapped up within the illusionary system here. It is not necessary for you to focus on that, because all that does for you is lower your vibration, you see?
Guest: okay. Thank you. I will remember that. I shall do that. Thank you so much.
OWS: yes. Would there be other questions here?
Guest: yes. I've heard that September 23, I believe, from a number of sources who I consider positive, that there is going to be some kind of significant event, and I wondered if this is astrological or physical on this planet. I wonder if it has anything to do with the great event or the flash in some way, and how it is related.
OWS: what we can tell you is there are many things leading to the great solar flash, the event, and all of these, but to give a time frame in terms of date for your September 23: we cannot do that because, again, it is all about free will and consciousness. And as the collective consciousness changes in every single moment, every single thought changes the collective consciousness. And when you come to fully realize that and understand that, then time-frames become pretty much nonexistent for you, for you do not focus on time any longer. Time is eternal. So do not think in terms of a finite time frame here. Okay? We cannot be more specific than that at this point. We are not allowed to share in terms of dates and time frames such as this.
Guest: okay. That makes sense. Thank you.
OWS: very good. Are there any further questions. We take one or two more, and then we need to release channel.
Guest: greetings. I wanted to understand what was recently said by a master transmission that the only goal is to get us to remain in our center and go within. That is the goal and the purpose of all these messages and all these channelings. I was wondering if that is the goal for us just to remain in the center of the hurricane. How do we actually help? How do we actually help to create the change we want to see? Thank you.
OWS: please understand that every single thought that you have brings about change, whether it is to lower vibration, or raise vibration. All thoughts create vibration. And all of that vibration leads to either higher consciousness or lower consciousness, in speaking about the collective consciousness here. So must keep your positive thoughts. Keep remaining out of the illusion. Be aware of what is going on, but do not become involved in it, do not become attached to it. Do not allow it to lower your vibration. And as long as you do that, then you are doing something to assist the whole, here. Okay?
Guest: thank you very much.
OWS: then we are done for the time. We just want to suggest to you to just keep out of the illusion as much as your possibly can. Keep your vibrations high. Think about that and be that. Be in a higher vibration. And as you do that, your consciousness will remain higher and higher and higher. And as your consciousness raises, so too does the collective consciousness across the planet.
Guest: I think Linda has a question.
OWS: oh, yes. Yes. There was one (from the e-mail).
Guest: thank you. So quickly, the question was, what group will be the first to get their crystalline light body? Thank you.
OWS: the question was actually 'which group will receive their light body? ' and you are not are seeding it, you are transforming it. There is nothing to receive. It is not like you come to a graduation point and all of a sudden now you are given your light body. You are transforming into what you are now, just as you do in your meditation when you bring the chakra centers together into your light body. That is formation. And when it is fully transformed, not just within your visualization, but within your being, then you are your crystalline light body, you see"? That is ascension. And those that are ready to be in that higher vibration permanently are the ones who will transform into the crystalline light body before the others, you see? That is all.
Shanti. Peace be with you. Be the one.
These messages were given during our Ancient Awakenings weekly Sunday conference call in Payson, AZ on 9/3/2023. Article may be reproduced in its entirety if authorship and author website is clearly stated. Sunday Call Channeling transcriptions.
James & JoAnna McConnell
James McConnell:
Spiritual Facilitator/Counselor for 25+ years, James has spoken on behalf of and channeled the Ascended Masters at many gatherings for varied audiences. He has facilitated the spiritual paths of those that are searching for their own truth through weekly groups, speaking engagements and workshops. His journey started over 25 years ago when his Marriage and Family counseling business began using past life regression and spiritual teachings as the basis for helping his clients resolve their issues. He has led expeditions in Mexico in search of ancient records and conducted retreats in Sedona and Flagstaff. James has an MS degree in Counseling Psychology.
Source
© 2023 crystalwind.ca. All rights reserved. We track all IP addresses. Using a VPN will now also get tracked to original source IP.
CrystalWind.ca is free to use because of donations from people like you. Please help support us!
Blessings!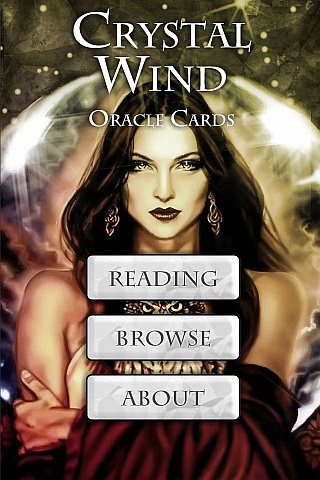 Cut Through The Illusions!
Available On

Spirit Animal Totem Of The Day!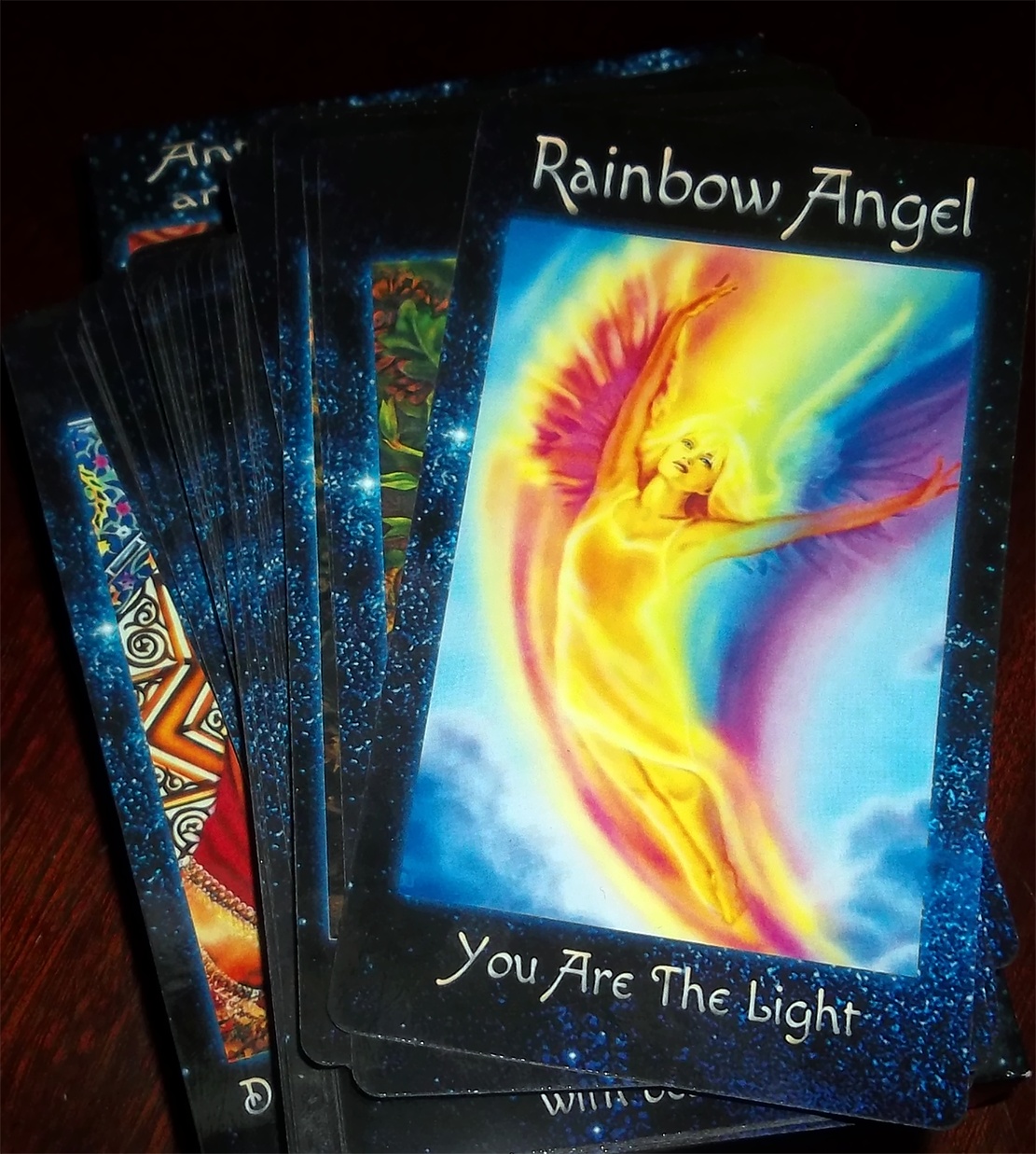 The Crystal Wind Oracle
Myth & Magic Card Deck!
Details Here!
NEW Expanded
Printed & Boxed!
Now with 58 cards!
Lightworkers Will Change the World
Who is Online Now
We have 1295 guests and no members online