Category: Channelings and Spirit Messages Written by Aurora Ray Views: 885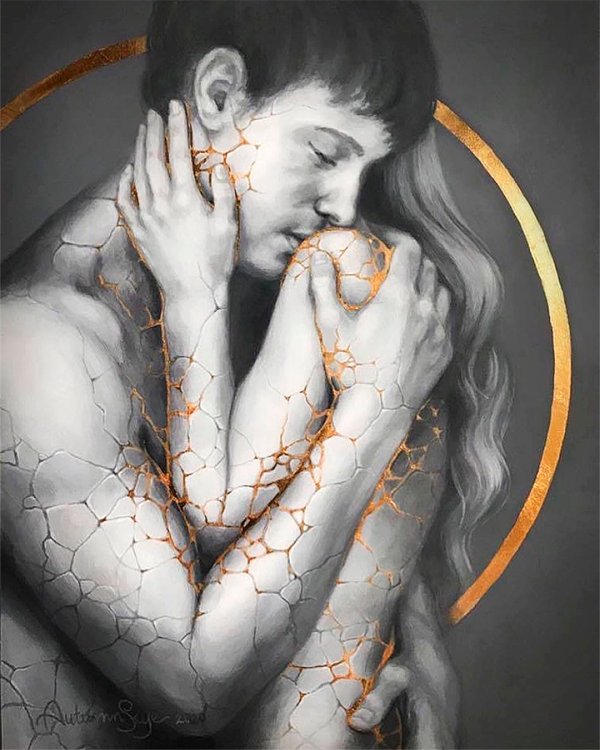 Adama, the high priest in Telos, tells us about the relationship between men and women in Telos.
It is a real pleasure for me to spend some time with you in your energy field while reading my words. My sincere desire is to help you better understand God's Laws and their application.
The way we live in Telos is not much different from other galactic communities in this solar system or universe. We live and apply universal laws that are the same for everyone. The way of life varies from one civilization to another to varying degrees, but the basic principles are the same for everyone. You can call it "unity or universal consciousness."
Our relationships and the sexual aspect in Telos reflect a much more mature and evolved consciousness than yours in understanding the various aspects of Love. To begin with, the term for relationships is "unity" in unity, in the embrace of the experience of divine love. For a long time in your dimension, relationships have been based on awareness of duality. Now, dear friends, you are tired of this kind of relationship that does not work and does not satisfy the desires of your heart.
In most cases, your relationships have caused you various pains and nostalgia. You are now striving to better understand the relationship. Many of you are waking up from distorted relationship programming and are now trying to balance male and female energy within your being.
First of all, know that it all starts with you. Your "other self" is just a mirror through which you can develop and learn. No one can love you more than you can love yourself, just as you can never love anyone more than yourself. Whenever you ask someone to give you a love that you are unable to give yourself, you create a need.
You have to incarnate the right balance to attract the kind of relationship you want, otherwise, the relationship will be based on necessity, not unity.
This, my friends, will never work, at least not for long. Remember that in an unsatisfactory relationship, the two partners reflect each other's imbalance, possession, unrealistic expectations, control, manipulation, and so on.
Whenever a person is complete and whole in his Self, with balanced feminine and masculine energy, he is in love with himself and does not need anyone else to be emotionally satisfied.
She feels whole, happy and fulfilled. It breathes the joy of living with or without a partner. She does not feel the inner emptiness felt by beings in whom lack and imbalance vibrate.
When that balance is reached, then and only then does the "I am" of your being call for a good relationship to emerge in your life, in harmony with your desire and your moment.
This "divine unity" with the double flame of your heart can only be manifested in your life with the permission of your Higher Self.
At Telos, we respect each other so much that none of us would ever accept or be satisfied with a relationship that would be less than 100% satisfaction at all levels.
In our society, we believe that we are equal and we respect each other's divinity and the path of the soul. Although your society is progressively evolving, and women are opening up to their female potentials as equal partners, there are still too many women facing inequalities as well as verbal and physical violence. They do not feel worthy to be loved and tolerate beatings, deprivation and violation of their integrity and freedom. Too many women still think this is what they deserve, and see abusive relationships as a normal way of life. Even more tragically, there are several countries where women have absolutely no rights.
In our society as in all developed societies, men and women see themselves as aspects of God. The woman represents the aspect of the Divine Mother, and the man represents the Divine Father. It is an honor and respect among couples all the time. This does not mean that they always agree, but even when there is a difference in desire or perspective, they respect each other's views and do not quarrel. They don't have that kind of attachment to be right or wrong, and they don't like each other less because of differences in views.
Couples spend as much time together as they want. They have all the time they want to feed, love and express their gratitude to each other as partners. Since we work about 20 hours a week, couples have enough time to enjoy their company, at home or during the many social and artistic gatherings of our community. They always have enough time to feed themselves in a creative way. They like to take care of each other with care, tenderness and affection. They express their sexuality and intimacy to each other when they choose to do so, always in a pleasant and relaxed atmosphere. Relationships in Telos are not subject to physical limitations of survival or financial difficulties as you live in your society. Relationships between men and women do not have the same level of stress, and it is easier for couples to always be in harmony and love. Because of our love, our mature consciousness, and our respect for the Earth, there is a constant flow from the Universe to meet our needs. And you will evolve into this state of consciousness in the very near future.
We don't have to make money to pay rent, feed our children, or pay medical bills or taxes. All the comforts of life are free for everyone. The tyranny of making money in your world will come to an end, very quickly, and your overall stress level will drop dramatically.
RELATIONS BETWEEN YOUTH AND ADOLESCENTS
Experimental relationships are also allowed when our young people reach a certain age and their sex hormones become active. We do not force them to suppress these natural desires. When they turn thirteen or fourteen, they are allowed to experience their sexuality under the supervision of a priest. These wise teachers prepare our young people to express their sexuality with maturity and responsibility. Then they are allowed to go out on their own and experience what they have learned. Their sexuality is always expressed with pure joy and mutual satisfaction. Eventually, their youthful need to experiment with more than one partner diminishes until they are replaced by a mature desire for commitment. Thus, our young people in Telos are free to experience their sexuality as part of the maturation process.
There comes a time when two souls who want to unite decide on devotion. It's just a commitment to greater growth, and this togetherness doesn't have to be lasting. When two souls marry in a devoted communion, they respect each other as part of the divine whole. These relationships rarely experience stress and can last from a few years to several hundred years. If or when both parties feel that their relationship is ending, they separate in a friendly and kind way and in harmony with each other. They say to each other, "Thank you, my dear, it was wonderful to have this opportunity to grow with you, I thank you for the love, tenderness and affection we have shared and for the spiritual growth and wisdom we have gained. We remain and further friends as we go on to our next life experiences for the evolution of our souls. "
Telos' partners are very kind. When two souls are in a long-term relationship, and when they experience great love for each other even after hundreds or thousands of years of living together, they are twin flames. Sooner or later, the couple will ask the Lemurian Council to enter into a holy marriage. These communities are enduring and last as long as they both live in this dimension.
HOW PARTNERS EXPRESS THEIR SEXUALITY IN THE BODY
Our bodies are not as physically dense as yours, and we can connect with each other in a much deeper and more intimate way. When we unite, we unite our physical bodies as well as our chakras into the unity of love. We consider the sexual act to be "oneness with the divine" and all our chakras participate, always in connection with the heart, which provides a much greater experience. Our sexual expression is based primarily on the attraction of the fire of the heart.
In your sexual expression, you mainly use the first two chakras, creativity and survival. For those who are really "in love" with each other, the heart chakra is included. In Telos, we would never engage in sexual intercourse for the sake of gaining affection or manipulation.
Due to our level of evolution, we have many more activated chakras than you. We have twelve fully activated main chakras as well as twelve base chakras. This means that 144 chakras are involved in our sexual activity. When two persons merge as divine femininity and divine masculinity in the expression of divine love, the energy of community resonates throughout the solar system. This love is felt by God the Father-Mother. It becomes an act of uniting hearts that merge with the energy of the Creator.
DEFORMED SEXUAL PRACTICES IN US
We have been observing your sexual expressions for a long time, from the highest to the lowest vibration. We encourage you to re-evaluate the negative emotional consequences of sex with little or no love. There are still countries where a woman's clitoris is removed when she is very young to ensure that she never experiences sexual pleasure and that the aspect of the goddess is completely rejected. In some cultures, women have been deprived of sexual pleasure by male energy and those who have manipulated the genetics of your planet by mixing sexuality and pregnancy.
So many women on this planet have extinguished their sexuality or the energy of their goddess because they have been abused, unloved, desecrated, raped, repressed, or disenfranchised. In the past, women were generally viewed as inferior, serving as sexual objects or material possessions in response to the physical and emotional needs of men. Now is the time for both sexes to heal these deep wounds.
BIRTH OF CHILDREN ON THE BODY
We are completely free to enjoy our sexuality without the burden or fear of an unwanted pregnancy. Pregnancies happen only when a soul is called with the intention of developing in our community. Pregnancy thus occurs energetically in the subtle body and is manifested physically. Only in holy marriages are couples allowed to have children. When the couple decides to have a child, they go to the temple to discuss their intention with the responsible priest and get permission for this privilege. Only couples who have reached great spiritual maturity are allowed to give birth to a child in whom the soul will incarnate. This is happening in all advanced civilizations.
When a couple is allowed to "give birth" to a new soul in our community, it is considered a very sacred calling. Potential parents are then in direct contact with one or more candidates for the Kingdom of Light and this special privilege. Once a candidate is chosen, many encounters occur between the soul to be incarnated and the future parents. Preparations for this concept take six to twelve months. The path of the soul and its purposes are carefully studied until everything is ready for this sacred devotion.
It would be unthinkable in our society to bring a child into the world without prior highest and most complete preparations.
We are aware of the impact of birth on a new soul in our community. When the soul is conceived, the period of pregnancy is twelve weeks. The parents temporarily moved to the temple to fully prepare for this event. Meanwhile, future parents share the purest love they are capable of as a couple. They listen to music that raises their vibration and indulge in exceptional beauty. The members of the priesthood in the temple pay homage and praise to the soul that is destined to be a part of our community. Our children are always wanted and loved. During the period of pregnancy, the soul waiting to be born fully feels the love of its parents and community.
Our children are born a little higher than yours and grow faster, grow in wisdom and knowledge. As with you, our children may experience some of the same difficulties, especially during puberty, but we have many ways to help them mature and overcome their problems. Every child's path is always respected, and every child receives all the necessary attention.
HOW CAN WE EVOLUTE INTO THE SAME STATE OF CONSCIOUSNESS
This happens with increased attention and awakened consciousness.
You know that intentions create reality. When enough people want change and form a firm intention to create a new reality for themselves and for humanity, it simply happens. It is important at this moment that each of you becomes an ambassador of love, peace and harmony for yourself, for humanity and for the planet. It is important to start sharing information that you think is changing your life and those around you. The time for silence in the cocoon is over. You all need to radiate your love, your light and your knowledge to all who pass your way. The more you shine and radiate a new understanding, the more it will spread in you and on the planet. This is how evolution took place. Everyone must first accept their divinity and balance their polarities, whether you are in a woman's body or in a man's body. When you are connected to your inner polarities and when you meet someone who is also connected, you begin to experience new experiences in relationships that will bring you much greater satisfaction.
True knowledge and information create food for the soul and bring about transformation. When people become aware and open their hearts to these concepts, mass awareness will occur.
The more people who adopt this type of information, the faster the awareness of humanity will be. These notions of the divine right are now in an embryonic state in the hearts of a few. As you share your discoveries with those who will be open to them, they will sprout and grow. Once enough people feel the urge to make such a leap in consciousness in their heart, you will not be able to stop the growth. Sleeping populations should be informed through writing and learning, as well as encouraged to recognize the truth that has been hidden from them for so long.
When people awaken to their spiritual destiny, you will experience a tremendous acceleration of Light to manifest the promised golden age of love, peace, enlightenment, and prosperity.
Дагон Елендил
We are the ground crew of the Galactic Federation. We're advanced spiritual beings from other stars watching over the evolution in consciousness and assisting the global ascension of Earth and humanity.
Aurora Ray
Ambassador of the Galactic Federation | Lyran High Council Elder | Emissary of The Goddess

Source Here
---
CrystalWind.ca is free to access and use.
Please support us with a small gift of $11.11 or $22.22 or $33.33.
Thank you!

ॐ Namasté - Blessings!

"Life is an echo, what you send out comes back."
© 2008-2021 crystalwind.ca. All rights reserved.
Spirit Animal Totem Of The Day!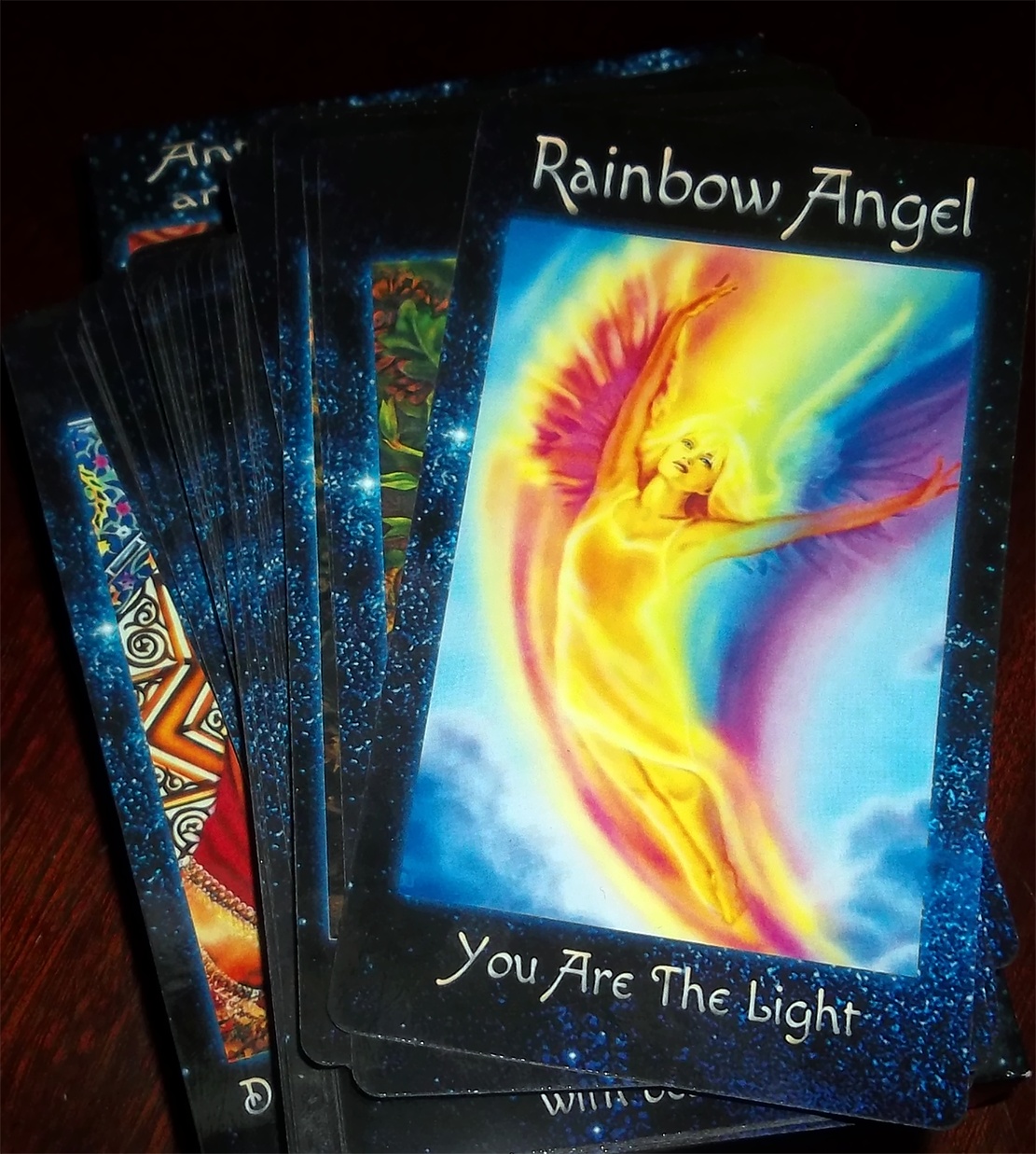 The Crystal Wind Oracle
Myth & Magic Card Deck!
Details Here!
NEW Expanded
Printed & Boxed!
Now with 58 cards!
Lightworkers Will Change the World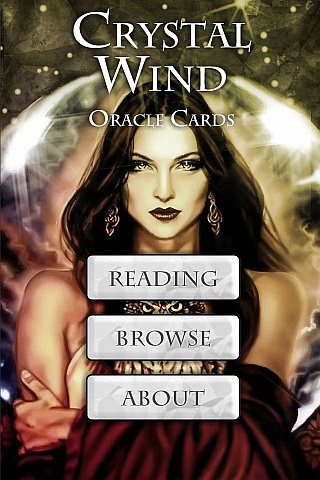 Cut Through The Illusions!
Who is Online Now
We have 1437 guests and no members online