Category: Channelings and Spirit Messages Written by Valerie Donner Views: 1353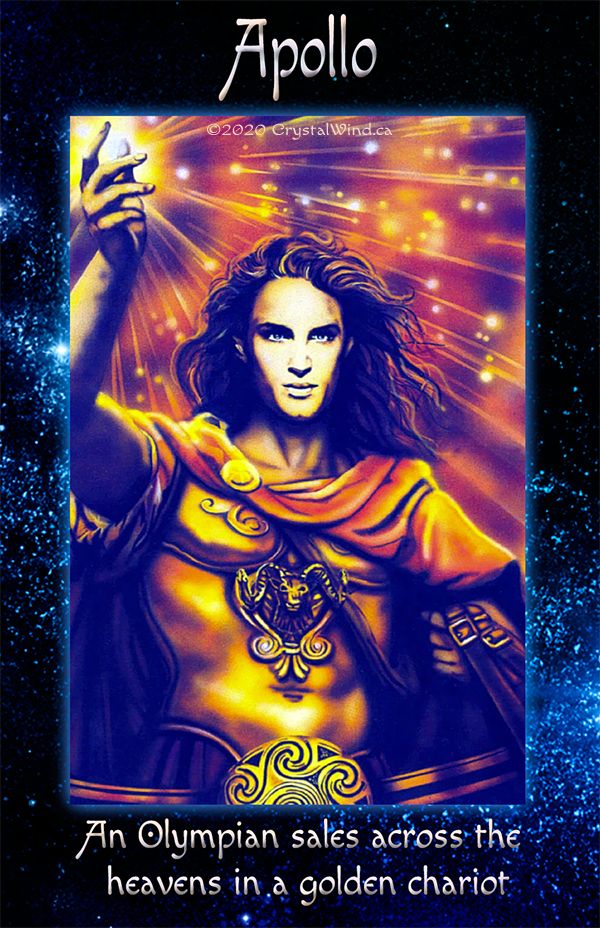 Image source: The Crystal Wind Oracle Myth & Magic Card Deck.
Get it here: http://oracle.crystalwind.ca
Dear Ground Crew,
Here is the latest message from Apollo:
"Someone's illustrious career is going to fall. The truth about him is being revealed. When people know the truth, the separation and hatred of the other person will go away for the most part. This will allow for unity with people in the whole. The planet is going through chaos and turmoil to find out the truth. It is a grinding and churning of life's desire to be free.

Little did most realize the state of darkness in which they have been living. The word is cesspool. The great awakening means the darkness is being cleansed and cleared. The light will bring the stability and cleansing for a healthy and heart centered paradise planet. Thank you for all of your hard work and diligence and devotion to the light. The divine plan it is playing out. We are with you always."
How are you doing, ground crew? We know that many of you are exhausted from this unusual and elongated election. It is aggravating, confusing, uncertain, possibly frightening, and a mess. We knew that 2020 was not going to be a year when anything was going to be normal. This one takes the cake!
What is important to know in all of this is that the light has already won. It is like the end of the reel of a movie where we are waiting for the finale. I assure you that the finale is almost here. This is the great awakening and humanity has to find out what has really been going on. They have to decide whether they want to be controlled and live in an energy like China or have the freedom to choose for oneself. Some people like being told what to do so they can feel like they are good boys and girls. Others prefer to follow their hearts, to be creative, and to live natural, normal lives. Remember that feeling? We used to be able to hug, smile at each other, meet new people, see our families and friends, go to the movies and to the gym, and eat in restaurants inside. We took it for granted for little did we anticipate that these could be taken away from us.
Living with rules like wearing masks, social distancing and keeping us from being connected with the earth and each other, is not human and not natural. Yes, there is a sickening agent out there but we have been misled about most of it. Fear and the need to control us is behind it.
Are we victims or are we the spiritual warriors that we came here to be? Are we ready to stand in the strength and the courage of the light that we are? It is why we are here now.
There is a large amount of censorship going on with social media and the high-tech companies. There must be something that they don't want most people to know. However, the light is shining on the darkness, and there will be no more secrets. When humanity finds out what has happened to the children, millions of children, most likely they will cry their hearts out.
Remember we are rising in consciousness. The planet is ascending and so are we. What served us in the third dimension will not serve us in the fifth dimension and higher consciousness. In the long run, this temporary discomfort will disappear and we will be living in the Golden Age. We will have technology that will heal us, free energy, ways to heal cancer and other diseases, abundance for all, and a different form of government that is based on councils rather than this type of service to self-government. Taxes will disappear. There will be a new financial system that is based on gold. We will be doing the work from our hearts and souls that we came here to do.
Please do not despair for that which is fading away. You have a glorious future so let go of what no longer serves you. It is superior to anything that you could have imagined.
Wake Up
By Valerie Donner
Wake up people.
Take off your mask.
The dark forces
Are being called to task.
They had the wool covered
Over your eyes and your mouth.
For this they should be punished
And they will be led to the trough.
Take off your mask.
Tell the truth.
The dark forces
Are slimy sleuths.
This is the end
Of their dark and dirty reign.
We are taking back the earth
And starting over again.
Open your eyes.
Shout it out.
The dark game is over
And we have the clout!
Let the light shine
And heal your heart.
The divine plan is in action.
It is really smart.
No matter what they do.
No matter how hard they try.
When they're all gone.
There won't be a dry eye.
We will cry tears of joy
And let freedom ring.
There's a new earth
And a new human being.
Master St. Germain
On November 3, I had my monthly Meeting with the Masters Class. This is an experiential class in which we go into three different rounds of meditation merging with the master. The Master St. Germain was with us that night. He is the one who brought forth the I AM. He precipitated at the signing of the Declaration of Independence. Some people in the class see things, others hear; each have their own experience. Since I'm a channel, I get words. He was very funny that night, so this is what he said: "Drink in a cup of tranquility with me. Let it transmute uncertainty and fear. Let us clear out your worries and troubles. Let it soothe your wounds. Make up for lost time by dancing with me in a purple sky with a violet pink sunset. Let your heartaches heal from the sparkling sun as it casts its light upon the water. You are and I am. "
"More opportunities are coming for expanded abundance. The pen is mightier than the sword. Let's talk about the capitol, W.H. (White House). The election is extreme contention without direction. Violet flame all of it. Cry if you need to until you can't cry any longer, then you will be fully present in your I am. You should all get some rebates from those debates. They should have paid you to listen no question about it."
"You have two people vying for the White House who are at odds with each other and will never get it right. Polls are for polarity. They perpetuate duality. This is a hit and a miss. One will be a hit and the other a miss. You will gain your freedom and the whole world will sing. Celebration is on its way. Let freedom ring."
Other information
Today before I started writing this update, I heard that a friend of mine was transitioning. I picked up the phone to call her to tell her that I love her and that she was surrounded with many angels. The attendant on the other line told me she could not relay the message because my friend Deborah had "just passed." I was shocked and started to cry. I have known her for 30 years and she was a beautiful light-worker. She survived Huntington disease, which is hereditary, far longer than most people. I will never forget her love of beauty, adventure and her desire to always have fun, and to make the most of every day.
October was a challenging month. A family member passed, and so did another ground crew member friend from Oregon. I know many of you have challenges right now. We all have to help each other, open our hearts, and give what we can. Be like Deborah and enjoy every day!
Some of us are voracious consumers of information. We are scholars and researchers. Foster Gamble, from the "Thrive Movie" and new "Thrive II" Movie, calls himself a "conspiracy analyst," reads both sides of the stories 40 hours a week. And after he does his analysis, he and his wife, Kimberly, both called themselves "conspiracy realists". Where do you fit? (www.thriveon.com)
Getting information is entertainment for many of us. It is our job! We still have to be discerning. There are trolls out there and disinformation specialists who want to keep us dis-empowered and confused. Please always check within and see how the information resonates in your heart. Some are not who they appear to be. This is true especially if they have to keep telling us they are telling you the truth. These are some of the ones that I question the most.
In Conclusion
These are intense times. It is when the ground crew are needed to be our best. We will get through this and then we will have big celebrations with dancing in the streets. We will be able to take off our masks, hug each other, find our beloveds, and never have to worry about money again. Keep holding the light, meditating and praying, and visualizing our beautiful new future.
As I mentioned, October was a challenging month. If any of you would like a session, (spiritual counseling, readings, healing, energy work), I am charging my old rates of $60 for 30 minutes $120 for an hour. If any of you can make a contribution, I would really appreciate it. You can reach me or PayPal me at: or you may call me at 925-287-8976
Blessings, love, and light,
Valerie
Valerie Donner is an ex-healthcare executive. She worked in the corporate world for many years, before leaving this to practice her spiritual gifts on a full-time basis. She has been meditating twice daily for over 30 years.
Source Here
---
CrystalWind.ca is free to access and use.
Please support us with a small gift of $11.11 or $22.22 or $33.33.
Thank you!

ॐ Namasté - Blessings!

"Life is an echo, what you send out comes back."
© 2008-2021 crystalwind.ca. All rights reserved.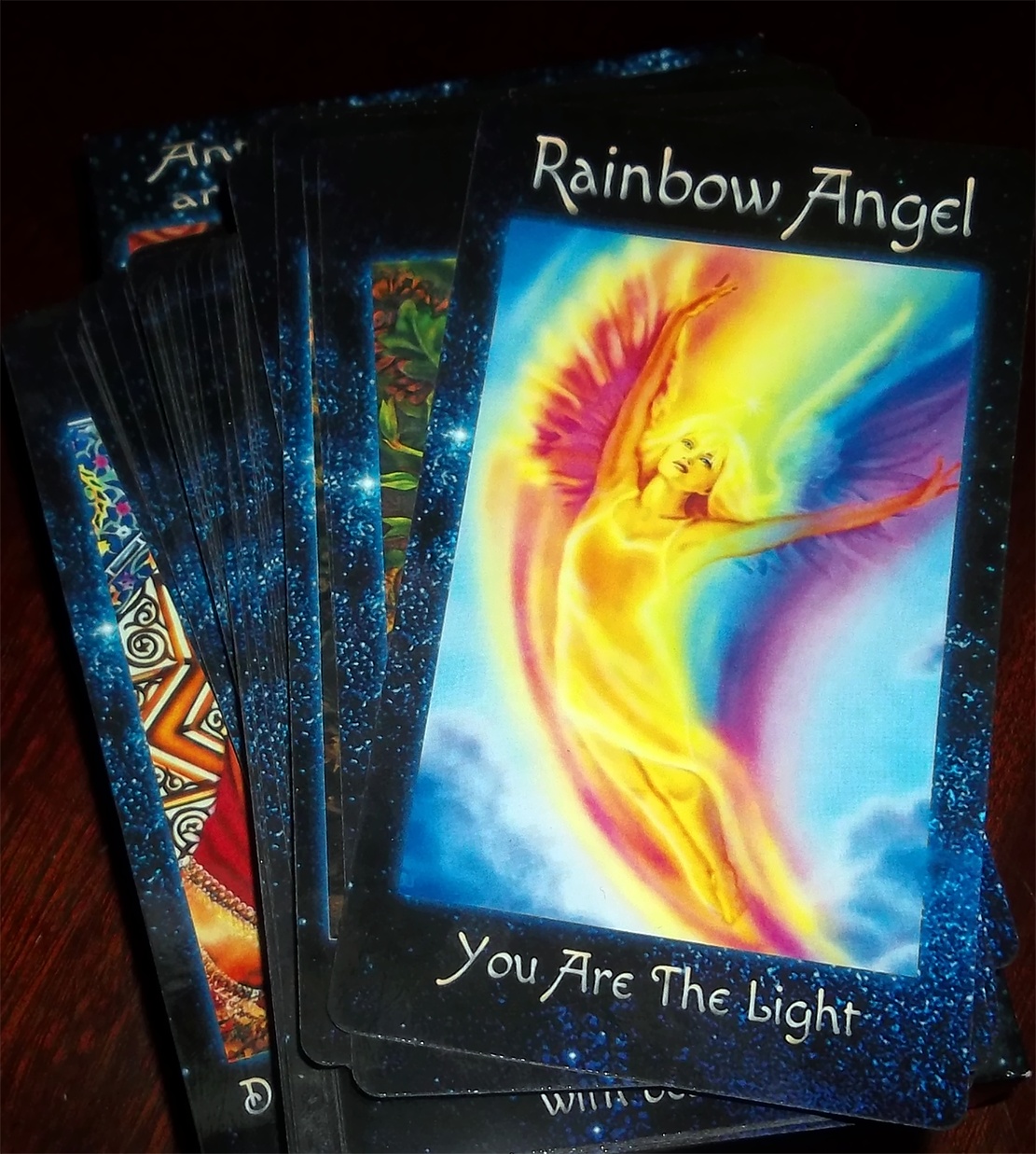 The Crystal Wind Oracle
Myth & Magic Card Deck!
Details Here!
NEW Expanded
Printed & Boxed!
Now with 58 cards!
Lightworkers Will Change the World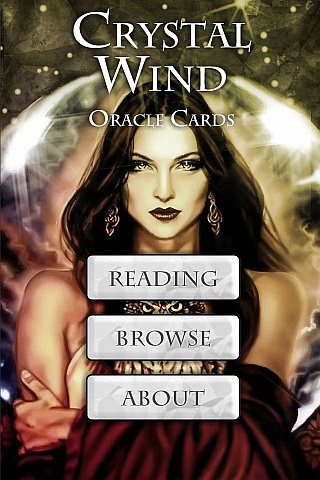 Cut Through The Illusions!
Who is Online Now
We have 1561 guests and no members online