Category: Gillian MacBeth-Louthan Written by Gillian MacBeth-Louthan Views: 1679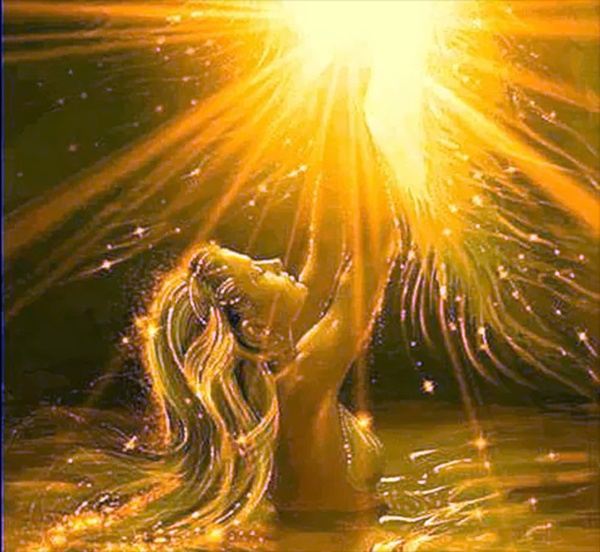 All the stars and stellar vibrations are here to assist us in embracing a new light pattern. This year the summer energies line up to show us the way home to the stars as we look for a portal of escape leaving the coarseness of the world behind. The fearlessness needed on the next step of our journey is nontransferable and non refundable. It addresses all that sits at the foot of our heart begging for our attention. You are a living vortex of light, and an emissary of what is good about the stars and humanity. Everything has lent itself to the Now, every incarnation, every word, every love, every hate and every choice.
You sit at the Apex of your light holding the geometries of what is divine and human. Allow the upcoming Light to escort you into higher octaves of your own DNA patterning, allowing you to move effortlessly in a fluid manner through upcoming personal & planetary shifts. Anoint with this knowledge as a new level of light bursts forth from your atoms. Surging with galactic memory your soul has grown wings and takes flight into previously unknown patterns circling and awaiting for the arrival of a holy knowledge that surpasses all religion.
Day out of Time July 25, 2019: Kin 13, Red Cosmic Skywalker
The info below was taken from the Mayan Oracle and www.13moon.com
Red Skywalker is your Conscious Self – who you are and who you are becoming. Red Skywalker is the skywalker, the time/space traveller who can jump dimensions to assist you in realizing heaven on Earth. Red Skywalker is unlimited in form but often chooses the form of the angelic messenger.A person who embodies cosmic wisdom may be known as a sky-walker, sage or bodhisattva. When others see such light in human form, they feel the vibration of heaven. This vibration may be embodied by you or experienced with a guru, master, an energy such as Red Skywalker, or in a 'chance' encounter with an extraordinary person. An encounter with the energy of Red Skywalker can spark a deep yearning within you for reunion with the Source
The Galactic Frequency of this Mayan New Year summons the Powers of the Wizard
Galactic New Year: Magnetic Moon 1: Kin 14, White Magnetic Wizard (26 July 2019)
White Magnetic Wizard: Kin 14
"I Unify in order to Enchant
Attracting Receptivity
I Seal the Output of Timelessness
With the Magnetic Tone of Purpose
I am Guided by My Own Power Doubled."
The White Magnetic Wizard Year calls us to re-enchant our lives; to know the power of our philosophies, and to see every word as a spell that creates new realities. It is time to wield our power with love, embrace our divine dimensions, and be the wizards of Light that we seek to be. Become one with your soul's purpose awaken the divine desires and gifts that we are encoded with. The Magnetic frequency encoded within this year reminds us that we are magnet by nature to all things. We divinely align with our hearts and our soul's purpose; we will attract resources, guidance, allies, knowledge, magic, and grace. White Wizard is your Conscious Self – who you are and who you are becoming. Wizards know that the past, present and future are one; life is a sacred continuum. White Wizard is the Magician, whose powers are activated by knowledge that emanates from the heart. An open, trusting heart is a refined tool of perception. Allowing yourself to 'not know' opens the door of the mind to a deeper understanding of the universe. White Wizard asks you to fully participate in this magic.
White Wizard is your own power doubled
White Wizard invites you to step into self-empowerment. Empowerment comes from self-acceptance, integrity, and commitment to your evolution. When you feel effectively engaged, doing what gives you joy, your energy naturally expands to include more of your light and the magic flows. Claim your placement with the highest Light. Align your own will with divine will Be transparent, innocently allowing magic to come through you rather than needing to create it. Open to the power of heart-knowing. White Wizard is a tool of the light, a conduit for the work of Spirit. A wise magician is spontaneous and transparent, allowing magic to come in rather than trying to control it or make it happen. A magician dances the dance of love through offering gifts of freedom to others. This is real magic. Freed from the need to use power to manipulate or control, a magician uses wisdom to manifest liberation and love.
As received by Gillian MacBeth-Louthan Gillian has been channeling for the public since 1986, she is a natural channel and has been that way since she can remember. Just like Rudolph the reindeer all the other kids knew she was different, it was no secret. However it took a long time to let that side of her show publically. In these 'transmission sessions' Gillian will use every light modality to get the exact energy signature that will fill your heart with light love and healing.
The Quantum Awakening has been Serving the Global Light Community since 1986. This newsletter is Spirit Driven and has been in circulation since 1986. It reaches a core group of millions of dedicated Planetary LightWorkers. One to one, light to Light, it births itself into completion from that point forward. This newsletter is lovingly crafted by Spirit. Any imperfections in spelling and grammar only enhance its beauty and uniqueness.

Source Here

CrystalWind.ca is free to access and use.
Please donate a small gift of $11.11 or $22.22 or $33.33.
Thank you!
ॐ Namasté - Blessings!

© 2008-2020 crystalwind.ca. All rights reserved.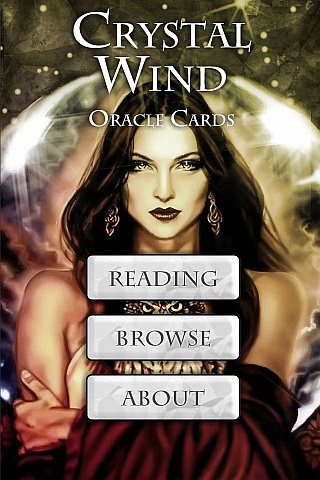 Cut Through The Illusions!
Who is Online Now
We have 652 guests and no members online