Category: Patricia Cota-Robles Written by Patricia Diane Cota-Robles Views: 2477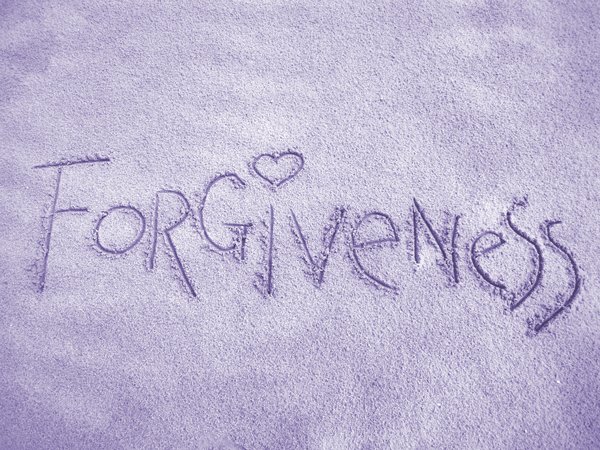 As I begin writing this Newsletter, I just want to acknowledge YOU for your willingness to be the Open Door for the incredible influx of Divine Light that is blessing Mother Earth and ALL Life evolving upon her at this time. My heartfelt plea is that you too are experiencing on a conscious level the incredible multidimensional shifts of consciousness that are occurring within the hearts and minds of the masses of Humanity. On a daily basis, I AM witnessing the wonders that are being cocreated through the unified efforts of Heaven and Earth. The Company of Heaven has affirmed to me that due to YOUR selfless service in the Light, these shifts of consciousness are happening with tremendous speed in even the most asleep or resistant people.
I want you to know that it is not going unnoticed that your dedication and your service to the Light are being accomplished in the face of the horrific adversity which is surfacing all over the planet to be transmuted back into Light. Your ability to focus on the Light in the midst of outer-world chaos is a vital part of the training you went through for myriad lifetimes in preparation for this Cosmic Moment in Earth's Ascension process. That is why you are now awake and fulfilling your facet of the Divine Plan in spite of the difficult challenges that may be surfacing in your own life.
Prophets and seers in Ages past foretold of this moment when they proclaimed that in the not too distant future, "All that is hidden must be revealed." This is that time. That is why every day it seems as though the media is bombarding us with mind boggling things that reflect the most immoral, distorted and corrupt nature of Humanity's fallen consciousness. When we witness these events it is easy to get discouraged and to feel like all of our Lightwork is in vain. Fortunately, nothing is farther from the Truth. These terrible things are surfacing now to give us the opportunity to witness and to transmute back into Light the catastrophic results of the thoughts, feelings, words and actions we have expressed over aeons that are not based in Love.
As a word of encouragement, the Company of Heaven is reminding us that the people who are wreaking havoc on Earth and those who are intricately involved with the atrocities that are surfacing to be healed involve a minuscule fraction of the 7.5 billion people evolving on this planet. The vast majority of people embodied on Earth at this time are genuinely striving to create lives for themselves and their families that are safe, secure, peaceful, prosperous, healthy and happy. Those same people also compassionately desire those very things for their sisters and brothers in the Family of Humanity.
It is because of this innate goodness which is pulsating within the deepest recesses of the hearts of the masses of Humanity, that our Father-Mother God have issued a Cosmic Dispensation that is allowing our I AM Presence and the 5th-Dimensional Violet Flame Archangel stationed within every person's aura to bless us with a Gift of unparalleled Divine Grace. In order for us to comprehend the true significance of this Gift, Our God Parents are reminding us that, "Divine Grace is a Gift of Forgiveness beyond what we have earned."
A GIFT OF DIVINE GRACE
On January 13, 2019, we held our Free Seminar in Miami, Florida. There are several places around the world that are Portals for the Violet Flame of our Father-Mother God's Infinite Perfection. The largest of these Violet Flame Portals encircles Florida, the Bahamas, the Caribbean Islands and Cuba. On January 13th, a wonderful group of very dedicated Lightworkers attended our seminar in Miami. We were joined in consciousness by thousands of Lightworkers around the world who selflessly projected their Light and Love into the Chalice of our Heart Flames in Miami. This exponentially expanded the amount of Light our Father-Mother God and the Company of Heaven were able to infuse into our Planetary Grid of Transfiguring Divine Love. As promised by our Father-Mother God, that Gift of Light is now amplifying the Lightwork of every single person on Earth one thousand fold every day.
The next wave of Light will infuse our Planetary Grid of Transfiguring Divine Love during our Free Seminar in Sedona, Arizona on February 10, 2019. That will be a very powerful day for all of us to join in consciousness to once again empower our Planetary Grid of Transfiguring Divine Love and the Second Phase of the Divine Plan for our Free Seminar which the Company of Heaven will reveal to us once we are in Sedona. Please join us in consciousness if you have the Heart Call to add to the Light of the world in this powerful way on behalf of Humanity and Mother Earth.
The Second Phase of the Divine Plan Accomplished Miami
After empowering our Planetary Grid of Transfiguring Divine Love, the Company of Heaven guided us through a powerful activity of the Violet Flame during which our Father-Mother God blessed Humanity and Mother Earth with an unprecedented Gift of Divine Grace. This Gift involved the most intensified frequency of Forgiveness that Humanity and the Earth have ever received.
Forgiveness is one of the exquisite Divine Qualities that pulsates within our Father-Mother God's Violet Flame of Infinite Perfection. It is the Gift of this merciful and NOW exponentially expanded frequency of the Violet Flame that will allow our I AM Presence and our 5th-Dimensional Violet Flame Archangel to transmute our past transgressions of the Laws of Love and Harmony, from all time frames and dimensions, in what will be perceived as "the twinkling of an eye,"
To help the masses of Humanity take full advantage of this Gift of amazing Divine Grace, the Beings of Light are asking all of us to invoke this intensified frequency of Forgiveness through the following invocation. If you have the Heart Call to be the Open Door for this critically important facet of our Father-Mother God's Divine Plan, please join the thousands of Lightworkers who are invoking this Violet Flame of Forgiveness as often as you are inspired to do so.
Invoking the Violet Flame of Forgiveness
Patricia Cota-Robles

I AM my I AM Presence and I AM One with the I AM Presence of ALL Humanity. As One Energy, Vibration and Consciousness of Pure Divine Love, I invoke the most intensified frequencies of the Gift of my Father-Mother God's Violet Flame of Forgiveness that Cosmic Law will allow.

Saint Germain and your Legions of 5th-Dimensional Violet Flame Archangels, I ask that you blaze the Violet Flame of Forgiveness with the power and might of a thousand Suns in, through and around every thought, feeling, word, action, memory and belief that Humanity has ever expressed in any time frame or dimension, both known and unknown, that is reflecting anything less than Divine Love and the perfection of Heaven on Earth.

Transmute this energy cause, core, effect, record and memory back into its original perfection and seal it in an invincible forcefield of God's Divine Grace.

Now Beloved I AM Presence and Beloved Violet Flame Archangel, look into my life and the lives of ALL Humanity and see what yet remains to be balanced by us to any person, place, condition or thing we may have wronged at any time, in any way, for any reason whatsoever.

Reach your great loving hands of Light into all of the positively qualified energy we have released throughout our Earthly sojourns. Draw forth a thousand times as much perfection as we have ever done wrong.

Fashion from this substance of perfection a Gift of FORGIVENESS and DIVINE LOVE, whatever is necessary, to balance every debt we have created which still remains unpaid to ANY part of Life.

Beloved I AM Presence and Beloved Violet Flame Archangel, we ask you to FORGIVE every person, place, condition or thing which may have wronged us or Humanity in any way, and balance all debts owed to us by Life everywhere.

Now, with the full power of my I AM Presence, the I AM Presence of ALL Humanity, and the 5th-Dimensional Violet Flame Archangel within every person's aura…

WE FORGIVE! WE FORGIVE! WE FORGIVE!

ourselves and all Humanity for any misuse of God's Gift of Life since the beginning of time.

FORGIVE US! FORGIVE US! FORGIVE US!

We are Grateful for the Law of Forgiveness. And we are NOW Loving ALL Life ETERNALLY FREE from the wheel of cause and effect before our miscreations from the past can act, manifest or longer be sustained.

We accept that our Father-Mother God's Gift of DIVINE GRACE AND FORGIVENESS is being God Victoriously accomplished even as we Call.

We also accept and KNOW that the Violet Flame of Forgiveness is increasing daily and hourly, moment by moment, with every Breath we take until this sweet Earth and ALL her Life have Ascended into the 5th-Dimensional Realms of Light on the New Earth.

And so it is!

Beloved I AM, Beloved I AM, Beloved I AM
God Bless You,
Patricia Cota-Robles
This article is copyrighted, but you have my permission to share it through any medium as long as it is offered for FREE, it is not altered, and the proper credit line is included. Thank You.
©2019 Patricia Diane Cota-Robles.
Source Here
CrystalWind.ca is free to access and use.
"Please consider a small gift of $11.11 or $22.22 or $33.33
$44.44 or $55.55 or $77.77 or $88.88 or $111.11."
ॐ Namasté - Blessings!

© 2008-2020 crystalwind.ca. All rights reserved.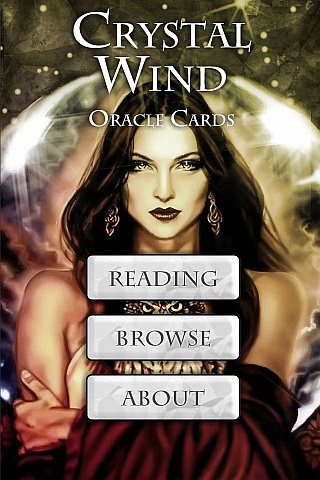 Cut Through The Illusions!
Who is Online Now
We have 1722 guests and no members online