Category: John Cali Written by John Cali Views: 1131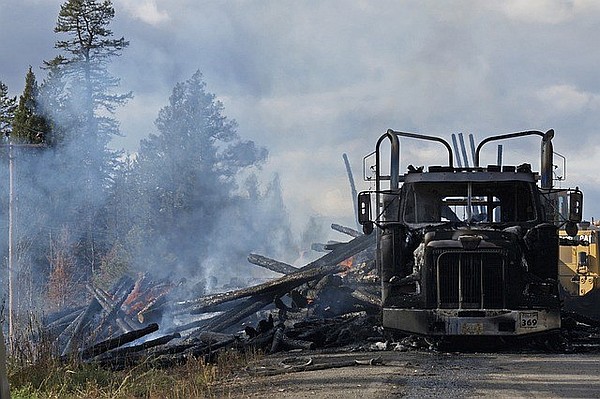 The world is now too small for anything but brotherhood. ~ Arthur Powell Davies, Unitarian minister
You've probably heard of haunted houses. But have you ever heard of a haunted truck?
Let me take you back to January 29, 1963.
That day, trucker John W. "Pete" Trudelle drove his tanker truck from Keene, New Hampshire to Boston, Massachusetts. In Boston, Pete loaded his truck with 4,600 gallons of gasoline. Then he headed back to Keene.
He never made it home.
As Pete headed north out of Boston back to Keene on the Newburyport Turnpike, he passed under a bridge. Just before the bridge is a blind spot. There was no way Pete could have seen the school bus stopped under the bridge. And it was too late to avoid hitting the bus.
Making a split-second decision, Pete yanked his truck to the right and plowed into the bridge abutment. The truck exploded into flames, and Pete died instantly.
Steel girders in the bridge buckled from the intense heat. The bus burst into flames. Only six children and the driver got out in time.
As great as the tragedy was, those seven bus survivors would never have made it if not for Pete's heroic action.
Pete was a beloved member of his community, a devoted husband and father, and a faithful Catholic. Even today, 55 years later, he is fondly remembered for his heroism.
Let's skip ahead to 1967, the year country singer Red Sovine recorded the song Phantom 309. Destined to become a minor hit, the song was based on Pete Trudelle's tragedy. I'm not a country music fan, but I like this song.
The song tells the story, part true and part legend, of a trucker who picked up a hitchhiker on a cross-country journey from the U.S. west coast.
The story begins on a dark rainy night with a young hitchhiker on his way home from the US west coast. A tractor-trailer, named Phantom 309, picks up the hitchhiker. The friendly driver, Big Joe, drives through the night and drops off his passenger at a truck stop, after giving him money for coffee.Big Joe then disappears into the gloom.
In the truck stop, the hitchhiker tells the waiter how he was picked up and befriended by Big Joe. The waiter had heard it all before. Then he tells the young man Big Joe's story.
Ten years earlier, Big Joe had swerved to avoid hitting a school bus filled with children. The truck crashed, killing Big Joe instantly.
Over the years, Big Joe picked up many other hitchhikers, treating them in his warm, friendly way. And so the legend was born.
Spirit
While this story is part true and part legend, the point is you are all connected, in "life" or "death." In reality, there is no death because you are not your physical bodies. You are pure spirit, immortal and eternal.
The more you focus on that "fact of life," the more powerful and even life-changing your human relationships will become.
You will know, beyond any shadow of doubt, you are eternally bound together. Not only with those you share your physical bodies and world with, but also with us in the realms of Spirit.
The greater your awareness of that fact, the greater will be your sense of connection with all that is—all creation. The "tragedy" of death cannot separate you.
Then you will feel, deep within your heart and soul, that oneness that binds you forever. That sense of oneness is the answer and the solution to every one of your problems. No exceptions.
**************************************
Here's Phantom 309, the legend of Big Joe, told in song by Red Sovine.
Partially adapted from John Cali and Spirit Special Reports
In the early 1980s, John took a spiritual development course and was introduced to his first spirit guide, Lydia. After Lydia arrived, three other guides also came to him: Archangel Michael, Tamarra, and Chief Joseph. Today these are John's four main guides.
Besides his four main ones, John has various other guides. The entire group is really a multidimensional collective consciousness. John refers to the entire group simply as "Spirit." Source
© Copyright 2018 John Cali. Reprinted with permission from John Cali. on crystalwind.ca. All rights reserved.

CrystalWind.ca is free to access and use.
Please donate a small gift of $11.11 or $22.22 or $33.33.
Thank you!
ॐ Namasté - Blessings!

© 2008-2020 crystalwind.ca. All rights reserved.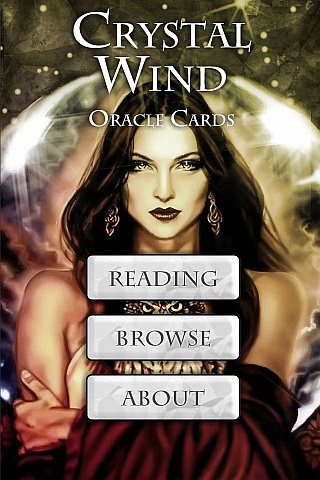 Cut Through The Illusions!
Who is Online Now
We have 987 guests and no members online