Help keep CrystalWind.ca resources free for everyone. To share the articles posted here daily we rely on readers like you. Please donate today.
Blessings!
Category: Awakened Lifestyles Written by Semele Xerri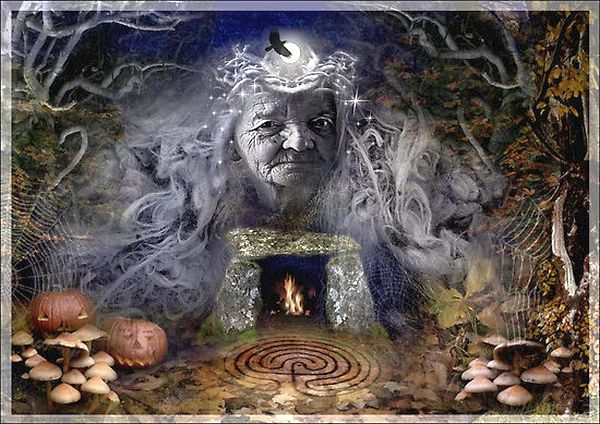 I woke recently with a vivid image from childhood still imprinted on my mind. It was of my beloved Nan's arthritically misshapen hands, plunged into a creamware bowl of flour and butter.
That promising scent of deliciousness to come, the one I'd been present to so often when baking with her, still teased my nose as I floated gently back to full consciousness. It might not first seem clear to you, but for me it was a clear indication of my moving towards owning the crone and becoming a woman elder.
I consider myself truly blessed that my Nan shared the family home from before my birth through most of my pre-university life. We were very close, and I remember crawling into bed to snuggle up to her in the early hours when I'd had a nightmare. Those frightened nocturnal creepings were frequent for this sensitive child, so I was grateful her bedroom was just two steps across the landing from mine. Since her death, which happened while I was pregnant with my eldest son, she's appeared to me only a handful of times in dreams. So when she does I know it's significant and she has something important to convey.
Just a couple of days before this dream, I'd begun reading Sharon Blackie's most recent book "Hagitude – Reimagining the Second Half of Life". I was not at all surprised that my personal elder/wise woman/grandmother had signalled her companionship just at the time I was asking deeper questions about how, post-menopause, I could more fully step into my own wise eldership. It's a call that's growing more insistent by the day.
The old woman in Celtic mythology is often seen as both the bringer of death and the midwife of birth. Just as Ceridwen for Gwion/Taliesin, she symbolises transformation from one way of being to another. The Moon is often referred to as the gateway for souls leaving and returning to the earth. My Nan knew I was pregnant with Jake before she died, and at the funeral I sang of her journey through the shadow of death carrying the ripe-swelling belly of late pregnancy. I was a living illustration of how close to the doorway of death lies the threshold of new life.
I believe my Nan chose that specific image of herself for a reason. To begin with, she was acknowledging the continuation of her role as wise elder for me beyond the physical realm. In once again standing by her side at the mixing bowl like the child I once was, she was reassuring me she was present still, accompanying and supporting me on the path to elderhood with her greater experience in this world and the Other.
Those hands, twisted with age and nowhere near as nimble as they used to be, were just as capable of creating delicious, nourishing fare to feed the soul in a crucible of natural ingredients. It strikes me as remarkable that my Nan suffered from rheumatoid arthritis from her early 40s, but I never once heard her complain although she must have spent every day in considerable pain. I watched her sew, knit, and bake; those feminine arts that speak of the creatrix, weaving and reweaving the threads of life both bright with joy and dark with sorrow. These are all acts associated with magical, powerful, older women in mythology and folklore; think of the Fates, the Norns, Grandmother Spider, the spindle central to Sleeping Beauty's curse. "Your hands may age and stiffen," my Nan seemed to be saying, "but your ability to create and sustain life does not. In fact, it's your very experience with suffering and maturing relationship with approaching death that adds a special ingredient to the soul food you now serve up to the world."
Early on in my spiritual journey, friends used to joke with me that I was going to end up as that mysterious, dangerous old witch who lived in the woods on the edge of town dispensing healing and guidance. So many faerie and folk tales include this archetype which, I believe, contain the remnants of a once revered (and sometimes feared) great Mother Goddess. The woods and forests represent the wild world of nature and its more than human inhabitants, often providing initiatory experiences for its young explorers like Little Red Riding Hood. Clearly the wise old woman inhabits that liminal place between the social order of the nearby human village or town and the instinctual realm of the untouched earth and her feral and Otherworldly creatures. She has a foot in both worlds, ensuring the balance between the two is maintained and respected.
And guess what? At the age of 56 in my post-menopause years, I have indeed become her. I literally do live in a cottage out in the rural Welsh countryside backing onto an ancient oak woodland; acting as mediator between the human and more than human world for the well-being of all. So it's time now, for owning the crone more fully; to advance into my eldership with grace, strength, and ruthless compassion. To become, like my Nan before me, the wise old Grandmother. I have an inkling of what that might look like and I've recently rewritten my "About" section on the website to reflect the first intimations of that. But I know there's more to come.
It's the wise feminine the world needs most now; the death-bringing, life-giving, truth-telling alchemists and weavers of life who can lead us off the road to certain disaster we're currently hurtling down and set us to tread the pathway to transformation and new life, in harmony with the earth and the spirit realms. I intend to be up there at the front of the procession with my Nan at my side, probably carrying a plate piled high with delicious baked goods so delectable that their aroma entices even the most change-resistant to follow.
© 2022 crystalwind.ca. All rights reserved.
CrystalWind.ca is free to use because of donations from people like you. Please help support us!
Blessings!
Spirit Animal Totem Of The Day!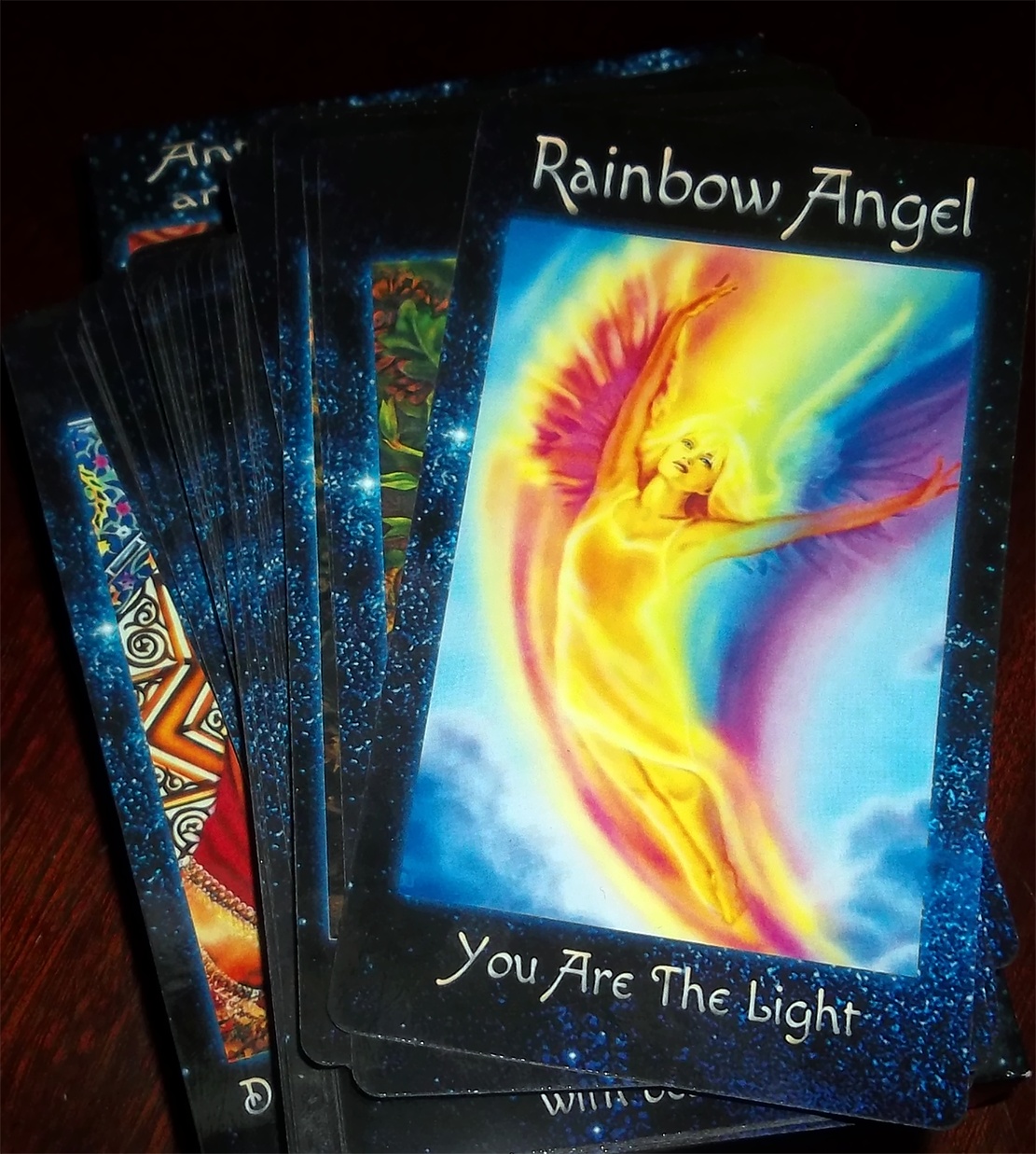 The Crystal Wind Oracle
Myth & Magic Card Deck!
Details Here!
NEW Expanded
Printed & Boxed!
Now with 58 cards!
Who is Online Now
We have 870 guests and no members online