Help keep CrystalWind.ca resources free for everyone. To share the articles posted here daily we rely on readers like you. Please donate today.
Blessings!
Category: Awakened Lifestyles Written by Semele Xerri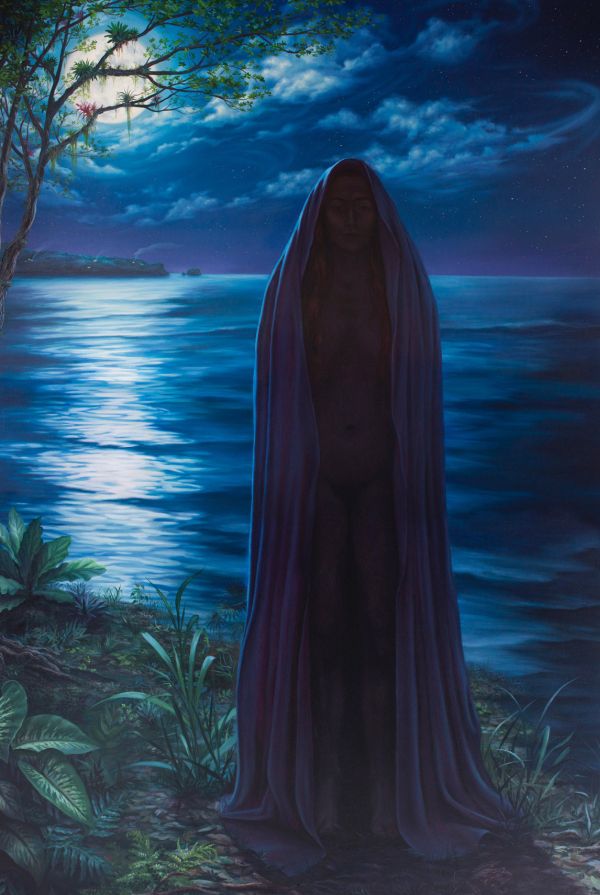 Messages From The Symbolic Inner World.
I thought I'd give you a glimpse into my highly symbolic inner world, where all events and occurrences are intricately connected and full of meaningful patterns.
This is the way I live my life and I wouldn't want it any other way; attribute it to my Sagittarius ascendant and twelfth house in Scorpio if you will. So without more ado I give you the tale of the moon mantle and the swan.
I recently noticed that an image of a swan accompanying a cloaked and hooded figure had been recurring in my dreams and meditations, and appearing in the depths of my favourite scrying crystal. This reminded me of a phrase that came to me some time ago regarding my work; "put on the moon's mantle."
From this point on I'm going to take you on what is a typical (for me anyway!) down the rabbit hole detective journey to discover what this might mean more specifically for me. Are you ready? Then let's begin.
In everyday real terms, a mantle is the name given to a loose cloak or shawl, worn especially by women. The moon is often seen to represent feminine energies of birth, death and rebirth, the unconscious, the soulful mysteries, and the past. My hooded figure was dressed to indicate to the outer world her affinity and alignment with those qualities. How we dress can identify our professional role as well as indicate our soul expression (just think of nurse and police uniforms, the muted tones of a nature lover's clothing, or the black garb of a goth). In more symbolic and spiritual terms, we talk about the passing on or putting on of a mantle as a rite of passage. Here the donning of a mantle indicates accepting a calling and passion, acknowledging abilities and skills that are gifts of the soul from Source. There's always a suggestion of recognising personal authority and taking on the responsibility that goes with that when adopting a mantle in this way.
I then noticed that my Internet searches had also thrown up links to descriptions of the physical planet moon's mantle. My ever-curious mind immediately thought, "Ooooh, this is a tangent worth taking". The moon's mantle is the layer of materials which surround the molten core of the planet and lie beneath the outer crust. Apparently it's composed predominantly of the minerals olivine, orthopyroxene and clinopyroxene. The word olivine leaped out at me because I recognise it from my crystal therapy training; the most common and well known form of olivine being the yellow green peridot.
So now I was following the peridot trail and researching the healing properties of this crystal. I discovered that from ancient times it was viewed as a symbol of the sun, and I found that fascinating. The moon has no light of its own but shines by reflecting that of the sun. It struck me as meaningful that a crystal of the sun (representing the male qualities of active expression of confidence and power) should be found buried deep in the moon's mantle. Add to this another healing quality of peridot, which is to imbue a sense of self-worth when someone is plagued by guilt or regret for past deeds, karmic debts, and spiritual fears. Peridot also encourages abundance on all levels – in terms of being able to receive joy, success, healing, resources, and well-being. This literally tells me that we need to dig deep into our unconscious and soul history if we're to clear what blocks us and then bring to light the full radiance of our solar soul. Not only to help and serve others but that so we can be open to experience the very best that life can give us. As a bit of an aside, I read that the moon's mantle is subject to cyclical volcanic eruptions – a perfect simile for how suppressed energies in our subconscious have a tendency to suddenly burst through in over the top reactions to minor but triggering situations.
And here is where the swan comes in, because in folk tales and mythology it's seen to represent the inner beauty of the soul and an association with the bright light of the sun; remember the story of the Ugly Duckling who felt unloved and unaccepted but whose inner beauty eventually shone through to be recognised by all. Because of that, you'll often find the swan in tales of magic, shapeshifting, poetic inspiration, and Otherwordly beings. They can be a bridge between the physical and spiritual worlds, able to pass on to humanity the transformative qualities of beauty, grace, healing, love, and wisdom from those realms. There's also often an element of pain and suffering involved in swan stories; I'm thinking in particular of the Princess who weaves garments of stinging nettles with welted hands to restore the human forms of her cursed brothers, and the swan maiden who is killed by the jealousy of a rival lover. There's an understanding here that a life lived on the earth must include some difficulty and the pain of separation, but that our intuition and soul can gift us resilience, grace, and wisdom to go beyond simply enduring it but find the joy and beauty in it. The swan knows how to embrace and move with it all.
After percolating this brew in my imagination and heart for some time, I understood the symbolic message of my mantled figure and its swan companion. It's one I've been hearing and circling around for many years with fluctuating success, as you'll know if you've followed me for a while. Source was asking me to accept more responsibility and to take on an even more authoritative role in the world as a healer, spiritual oracle, and soul guide. I know from my clients how painful, dark, and challenging the world can seem to many of you at this time. I know how to accompany you with compassion and help find a way through, to access the wisdom of your soul that can carry you through that darkness and into the light of renewal and transformation. I know how to inspire you and sprinkle magic and enchantment into the everyday experience of being human. My own inner moon means I've had a long and ongoing struggle to own the full power of my light and abilities; I often feel like a bit of an imposter and so go through cycles of wanting to hide away as hermit rather than expose myself to the glare of public scrutiny and attention. But it's time to let that go once and for all, to identify any obstacles still lurking in my unconscious that prevents me doing and believing in the best work I can do. It's a deep irony that what we believe to be our weaknesses and fears nearly always hold the key to the gifts that empower our work and service most. We simply have to gently coax them out of the dark.
If you've read this far, thank you and I hope you're not feeling too dizzy and exhausted from this tumble down the rabbit hole. I'm aware some might think I'm more than a little crazy to make these kinds of imaginative leaps on a daily basis. But all that matters is that I know it works for me and live out the positive results of acting on the messages I receive this way. I need to fully own, love, and share all of who I am now, so that I can help you do the same for yourself. Celtic mythology speaks of a swan-feathered cloak worn by certain Irish poets and seers and it's time for me to settle mine firmly around my shoulders, as I believe I have in previous lives, while calling on all the spiritual power and vision I have access to. And so I shall be sharing more, including through some live video chats on my Facebook page. I warmly invite you all to join me there.
Image: "Breathing" by Alonsa Guevara
© 2022 crystalwind.ca. All rights reserved. We track all IP addresses. Using a VPN will now also get tracked to original source IP.
CrystalWind.ca is free to use because of donations from people like you. Please help support us!
Blessings!
Spirit Animal Totem Of The Day!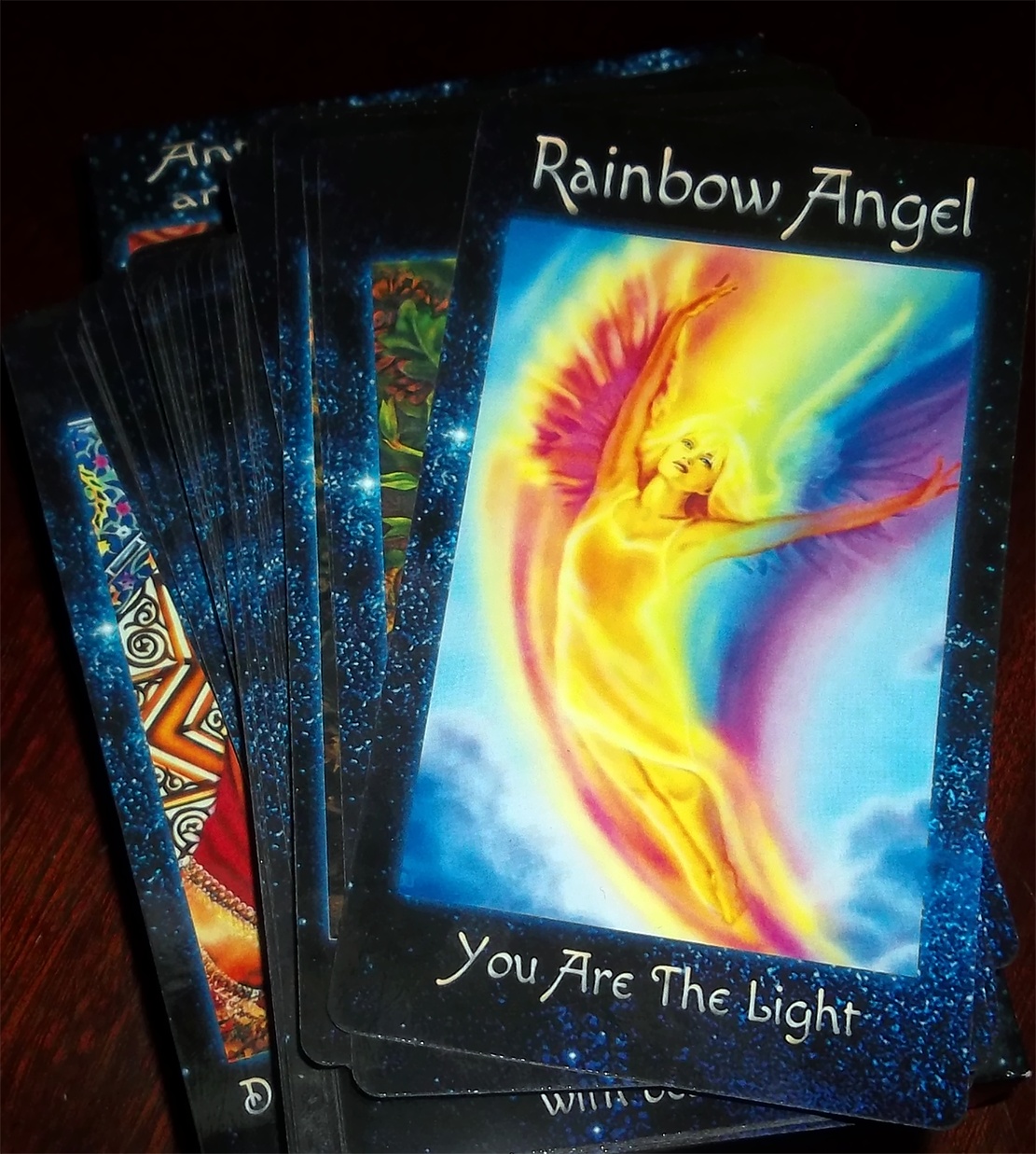 The Crystal Wind Oracle
Myth & Magic Card Deck!
Details Here!
NEW Expanded
Printed & Boxed!
Now with 58 cards!
Who is Online Now
We have 1335 guests and no members online