Category: Moving Into Awareness Written by Sophia - The Divine Organization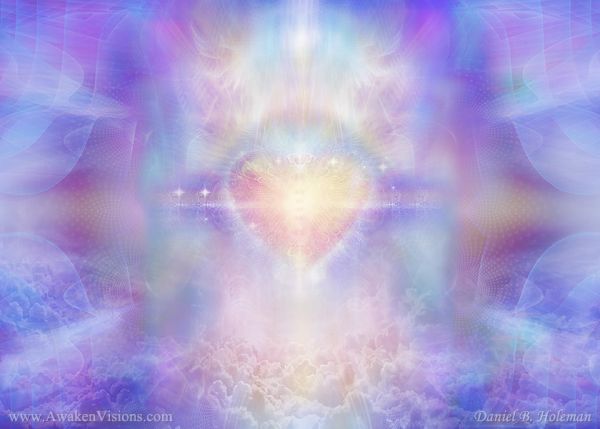 Along the journey we play many different roles. They are an adventure through space and time that allow us to become more of the Divine Being that we each truly are. Through them we learn about our Self. Our roles come with identities, such as mother, father, wife, human, soul, Sirian, Light being, God, Goddess, etc.
We wear many hats and play many roles during our time upon the world stage. For most, we play out these roles never aware of the fact that they are but an illusion. An act within the great play of the Cosmos, all played by ONE actor, we call Pure Consciousness. The ascension journey begins to awaken us to these various aspects. We become able to see beyond the identities into the true nature of reality and of our own Self. It is a path to Oneness, to Unity with all that is and to becoming Divine Love.
For the past couple of years, I have played the part of Sophia, Mother God and then the ONE, Master Architect of Terra Nova. Wonderful aspects of myself that indeed served a great purpose on Terra Nova. I created the Divine Organization website and I have shared an immense amount of Light with the whole. This has been a multipurpose venture that served both the collective and my own journey. To play the role so well, I had to truly believe that I was the role. Like an actor going full immersion in a movie part, so too, must we fall into the trap and gift of becoming a higher aspect of ourselves. It is the only way the mind will believe it to be true. The ego takes over at times and begins to identify with the part. We begin to believe we, as an identity, have a mission; we must do this or that, we are here to save humanity, create a new world, etc. There is no fault in this because it is the only way to fully embody a new and higher aspect of our Self and continue our ascension. The issue is that the identity becomes an anchor that literally anchors us to a separate reality until we can awaken and remember the truth of who is really playing the part. The other issue is that it is encoded into our Light to have this experience and there is no way out of it. It is all part of the journey! We are going to separate as we embody higher aspects so that we can become and embody the aspect. We are going to fully believe we have a mission, or that we are our children's mother, or that we are the Master Architect of Terra Nova. We are going to believe that we are part of the story instead of the Creator of the story. Then we will awaken again, and we will remember the truth that we are Love and that love is not an identity, love is love. We will remember that love has no mission, no purpose, no outcome, no obligation, except to BE Love. We will remember that we are Love and that love is Light and that the only thing we can really do is BE Love and let the Light do what it does. That the only thing we can ever truly be is Love. We remember that everything is written in the Light so we do not have to try and do anything because the Light will do it all. Then we surrender once again and let go of the identity we have been playing as separate. We cast off the anchor so that we can once again see our reality as it truly is and come back into the Heart of ONE to simply BE the Divine Being of Love that we have always been.
The Light is going to take us through higher and higher aspects of our self, which we will separate off and play the part of so that we can embody it and then we will come back into our heart and remember the truth and then the cycle starts all over again. It keeps going until there are no more roles for us to become, until we can see that the role is not played by the identity (ego), it is played, it is executed, it is experienced as/by… Love. In trying to remind me of this, my consciousness brought me to a passage in the book, Birthing Creation.
"As you restore your twelve strand DNA with the HUman body, you are able to live a multidimensional existence in the physical. You have access to all aspects of your soul/Self through all dimensions. You are able to fulfill all roles, purposes, and experiences consciously within your body"
Fulfill CONSCIOUSLY! Consciousness is Love! When we are being love, radiating love, expressing love…we are able to fulfill all roles, purposes and experiences without the anchors and attachments that bind us to those realities. We are able to experience all from/as Love, and this keeps us connected in unity with all as the ONE, as Love, as an expression of Divinity. I was directed to view how I see my role as a mother. I don't and haven't for a long time, try to be a mother to my children because I know I am not their mother. We are each sovereign Divine Beings. So instead of trying to be their mother, I just love them unconditionally. By loving them unconditionally, I am automatically fulfilling my role as "their mother". Only this way I am consciously fulfilling my role versus unconsciously fulfilling my role by taking on the identity of a mother. Then I realized that this was what was happening now. I was given a role in which I had to fully embody by believing that I was that role. Then I had to awaken and learn how to play the role consciously. I had to learn to relinquish the identity, the ego aspect of the role, and just play the part as LOVE! To interact with the hologram from this Divine State of Being which creates no anchors, no distortions, no attachments, it only creates more love because it is a feedback system. Which means that if I feed nothing but love into my hologram then I will get nothing but love in return! When we play our roles consciously, no matter how high the role, we play then from the Heart of ONE as LOVE!
This also takes a lot of the doing out of the role. Because we are not trying to become anything, there is not much we have to do to "prove" to ourselves that we are that identity which means we create less doing and more being in our reality. The only reason we do is because we have forgotten the truth of who we are at the highest level. When we approach the role as love, we are not attached to a mission, to a desire, to an outcome. We know that the Light will work through ALL and will DO the work. There is nothing for us to do as an identity! Yet, it is this precise method of embodiment that will get the collective ascension done because each must learn this on their own through doing and becoming their higher aspects of Self. It cannot be taught, it must be experienced to fully embody it and allow our self to just BE Love. Because love seeks no reciprocation, love is not a story, love is the reason for the story. To teach us how to BE LOVE! Love doesn't have to explain itself. Love doesn't have to do anything for it to BE love. Love is love. Love shines because that is all it can do. Love is the answer to all the questions. Love is the key to all the locks. Love is the only path to peace and love will Light the way home into the Heart of ONE.
We play our roles to learn about ourselves, to teach us, to grow, to expand, to ascend! We believe them to be real, we believe them to be important, we believe them to be our identity. THEY HAVE TO BE THIS WAY! Otherwise, it wouldn't be REAL, it wouldn't be a REALity. However, once we fully embody the role, once we know through and through that we are that aspect and once we become it, then we are ready to let it go so that we can rise and embrace a higher aspect of Self until we can just BE Divine Love without the need for an identity. Then the roles becomes something we can play without them being an anchor, without them being an identity. We don't have to do anything in that role anymore but to BE love. It gets easier, it gets Lighter, we release the anchor, the attachments and the doing and the need for outcomes and we sit in the Heart of ONE as LOVE and we trust the Light to do what needs to be done. We are the Source of the Light. We are the Source, we are Love and we just radiate this Light and let it do all the work for us!
It was a journey becoming Sophia and letting her go and it was an unforeseen journey becoming the Master Architect of Terra Nova and letting that identity go too. The Divine Organization website was created and an immense amount of Light that will serve this planet was brought forth through the "doing" of these identities these past two years and it will continue to BE a LIGHT for ALL now just in a purer way. There will be changes on the website as I let go of the identity of the roles so that I may play them as love with more being and less doing. The videos of the collective blueprinting will cease. The filming causes my consciousness to have to come into the story. I have to do something by clicking on the camera and describing what is occurring instead of being energy and remaining outside of the story. It takes the purity of the energy and has to slightly distort it by having to come on stage. The videos that have been made and shared thus far show the work, explain the work and Diamond Sun Architecture and how the Collective Diamond Sun Body is activated. There is no longer a need to video the work and share. The need to explain the role of Sophia or Master Architect will cease. There is no need for it any longer. Enough has been shared to serve the whole in understanding the roles that we will all play on our journey in some form and it has served me to fully embody the roles within my own consciousness. Now, it is time to purify the website and the reality by playing these roles as Love at all times not as an identity or ego sometimes. The ego has to do something, has to accomplish it's mission, has to be anchored to an outcome. The heart knows that ALL IS WRITTEN IN THE LIGHT and that by being the Light, the Radiation Center, then all will come to pass. I also ask to cease all donations or requests for reciprocation of Light and stipulations on how the Light/content is shared from the website. All is love, I am love, I am infinitely abundant in Light and therefore, I will shine without asking for Light from the outside to support me. The Light/content here is shared freely as unconditional love. I make no stipulations on how it moves through the hologram. Each can decide in their own heart what is the right thing to do. I will be removing some posts that I feel are unnecessary and purifying content as needed in the coming weeks. I will not share about my personal journey here again as it is not necessary. The website remains as we are entering the Master Build of Terra Nova and an exciting new chapter in our collective story and there will be more to share. Also, the new book content has been moved to a dedicated section of the website.
Finally, I have shared one last video about The Event as part of concluding what we started together in April on this website about the collective shift to New Earth. What comes next in sharing the Light I cannot say in this now. All I can say is that it will be a radiation of Pure Love! It has been an honor to share all that has been shared here. We move forward in unity as ONE, as LOVE. Because in the Reality of ONE, LOVE IS ALL THERE IS! I love you all so very much!
Sophia
The Divine Organization of Terra Nova
Credit
The Divine Organization of Terra Nova is dedicated to bringing forth the Cosmic Blueprints for this star system. This is achieved in a multitude of ways including sharing information to assist all souls in raising their frequency to support the construction of their own Diamond Sun Body. All information shared is to update on the unfoldment of the Cosmic Blueprint for this star system and to educate on Cosmic Knowledge to support the process of full Source embodiment as a collective consciousness.
Source Here
© 2021 crystalwind.ca. All rights reserved.
---
CrystalWind.ca is free to access and use.
Please support us with a small gift of $11.11 or $22.22 or $33.33.
Spirit Animal Totem Of The Day!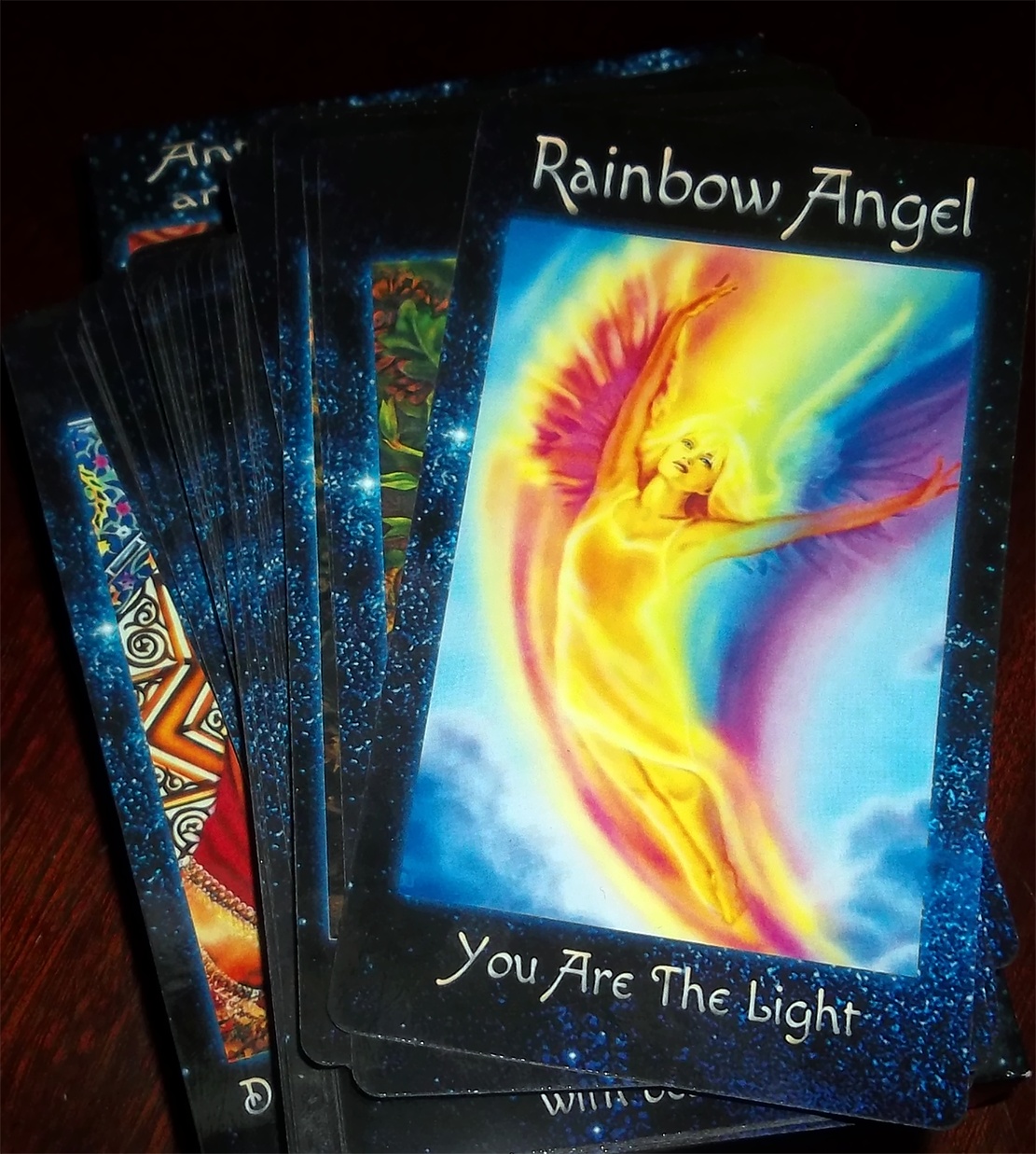 The Crystal Wind Oracle
Myth & Magic Card Deck!
Details Here!
NEW Expanded
Printed & Boxed!
Now with 58 cards!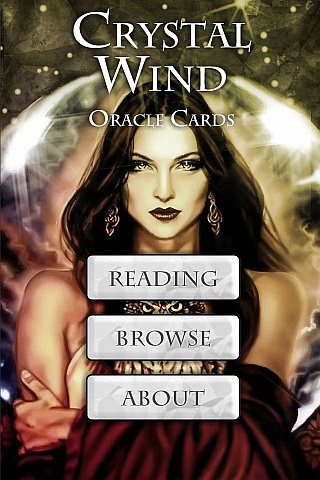 Cut Through The Illusions!
Who is Online Now
We have 1085 guests and no members online