Support crystalwind.ca with your donation and help spread spirituality and positivity.
Blessings!
Category: Earth Shift Energy Written by Ramona Lappin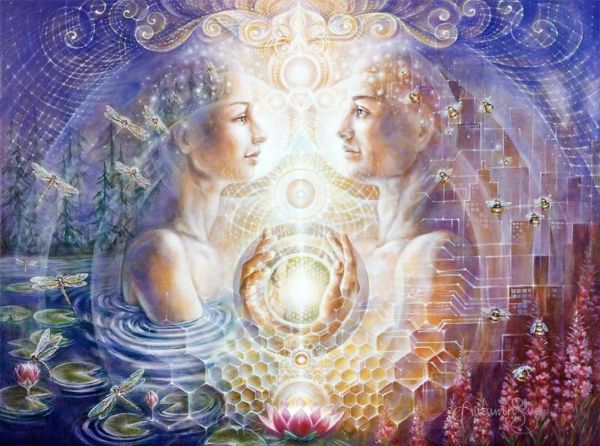 THE EMERALD ORDER & THREEFOLD FOUNDER FLAME HAS BEEN FULLY RE-TURNED & IGNITES OUR HEART & THE CRYSTALLINE CORE OF EARTH!
The Crystalline Core of Earth is being fully ignited along with the spark within our sacred Crystal Hearts, completing our Cosmic Heart Awakening & Re-Union!
Igniting and completing the Supernova of The Heart Event & our full ascend & dissolution of the false Matrix simulation!!
THE MUSIC OF THE SPHERES & CORRECTED SOUND & LIGHT FIELDS of Creation is HEALING ALL OF CREATION BACK TO PERFECTION!!
I trust most of us can FEEL THESE POWERFUL QUANTUM PLASMA WAVES, SOLAR & COSMIC RAYS CHANGING EVERYTHING FOREVER!!
Massive energies are culminating and completing our final rising and ascend, and EXTRA SUPER INTENSE IT IS as we're purging all remaining illusions of separation from our, and the Collective field of Consciousness! Re-birthing ALL of Creation is no small feat after all and has, and is taking, all we have got and all that we are, as ALL IS THIS!
All false and artificial overlays, memories, realities, beliefs and perceptions, as well as any and all remaining traumas and wounds around our Hearts, especially around having been abandoned, left to fend for our own, rejected and attacked by those we loved, supported and cared for, are being fully healed and the memories cleared from the One Consciousness!
Deep cellular trauma imprints are being cleared from our bodies as part of this bio-spiritual, as well as psychological healing and rehabilitation process we're completing now. The ancient future Collective traumas that were held in our bodies and cellular memories, are being fully cleared and healed to allow for our true memories to come fully online. Similar to a house clearing, we have to make space for the new to fully ignite now for the film strip to our new realities to come fully online!
The wound of separation and betrayal, especially between the Masculine and Feminine energies and principles, goes so very, very deep and right to the Core of the Split and Fall in Consciousness! We are allowing The Original Wound of separation to fully heal now, as we remember that none of this is truly personal but a case of forgetfulness and confusion of who we truly are, of feeling separate from Source and One another.
We are being shown where the Mind and Masculine principle disregarded, abandoned, blamed and projected upon the Heart and Feminine principle, projecting his own pain, confusion and unacknowledged shadows onto her, until our Hearts closed down, filled with sadness, grief and sorrow. A wound that the Feminine within us ALL is fully healing in this now as
THE COSMIC MOTHER OF DRAGON'S & HOLY SOPHIA HAS FULLY RE-TURNED, having re-claimed all of herself and Creation!
RE-BIRTHING ALL OF HERSELF & CREATION AS ONE!
AS THE CIRCLE COMPLETES, and we return to the start, back to the Beginning, back to True Divine Love, as all of her children return to Source, one way or another, as
ALL ARE CALLED & RE-TURN HOME NOW!
BACK TO the Cosmic Mother's Womb, to SOURCE.
THIS MASSIVE INNER QUANTUM PARADIGM & CONSCIOUSNESS SHIFT & TRANSFORMATION IS COMPLETING NOW, AS WE FULLY RE-CLAIM OUR POWER & REALITIES AS THE DIVINE CO-CREATORS THAT WE ARE!!
Source has assured me that THIS IS IT!!
DIVINE INTERVENTION HAS BEEN DECREED and unfolds fully now & we'll do our part to make the magic & miracles happen!
God, the Source that dwells within us, is preparing our table, our blessings and miracles for us, and through us in this now! The movie and scripts are changing, all from within our Consciousness, as..
OUR COSMIC DEATH, RE-BIRTH & RE-UNION IS QUANTUM COMPLETING - RIGHT NOW!!
333
FEEL THIS!
CLAIM THIS!
ALL OF YOU IS THIS!
ATTUNE YOURSELF & MERGE WITH THIS!
AS ALL IS CONSCIOUSNESS after all!
OUR TIME OUT OF TIME HAS FINALLY ARRIVED to
FULLY RISE TOGETHER AS ONE IN TRUE DIVINE LOVE, OUR TRUE POWER & RE-MEMBERING OF WHO WE TRULY ARE, WHO IS REALLY IN CHARGE HERE & THAT
WE HOLD THE BLUEPRINTS FOR CREATION WITHIN US!!
ALL OF CREATION - RIGHT THERE INSIDE OF US! So, ask all from yourself, as ALL IS YOU, projected out, from within!
The fog and veils of forgetfulness are fully lifting and dissolving now, as we re-member the REAL TRUTH again, as ONE!
The most powerful Crystalline Core, Heart and Grid Activations are fully igniting and opening the spark within our and the Earth's Crystal Rose and Lotus Hearts, fully igniting our true memories, history records and with it our Divine Blueprints for our New Heaven upon the Earth!
All negative, inorganic and artificial structures, materials, architecture, matter and beings are being fully cleared and dissolved in this now, clearing the way for our
FULL & FINAL ASCEND!! Already underway & HAPPENING RIGHT NOW!
As we return back to the Beginning, back to the future and the only ONE TRUE REALity there ever was!
HEAVEN ON EARTH now gets PROJECTED OUT from and through our fully opening & igniting Crystal Heart's!!
The solar energies continue to rise in intensity, as our Ascension Rollercoaster ride & Supernova of The Heart Event continues, supported by much powerful solar activity, with 3 M-Class flares today so far, as the geomagnetic instabilities and solar winds from the big 2.2X Class flare, passed for now, that delivered some VERY powerful upgrades and clearings.
All of our hard work and labour of Love is paying off - RIGHT NOW, as we FULLY ALIGN & MERGE WITH OUR ALREADY ASCENDED DIAMOND AVATAR SELF, IN NO-TIME whatsoever!!
Re-member, LOVE HAS ALREADY WON!
VICTORY IS OURS & will become visible to ALL, any moment now!!
THIS IS OUR FINAL BREAKTHROUGH QUANTUM COMPLETING FULLY IN THIS NOW!!!
FULLY RE-CLAIMING OUR TRUE INNER KNOWING & WISDOM, GIFTS & SUPERNATURAL ABILITIES - RIGHT NOW! Along with our ancient future memories and true Cosmic history records, which unlock from within our cellular memories and DNA,
IGNITING NEW ASCENSION EARTH - RIGHT NOW!! Timelessly so!
As truly time, space nor gravity was ever really REAL to begin with!! All part of the dream, the illusion, the false Matrix simulation and artificial overlays and negative alien machinery and Technologies, now fully dissolving and inoperable!!
THE COSMIC MOTHER & FATHER, along with the COSMIC DRAGONS, MAJI GRAIL QUEEN'S & KING'S, THE ORIGINAL TRIBES & FOUNDER RACES & RAYS FULLY RE-MEMBER THEIR TRUE SELF AGAIN!
RISING FULLY AS ONE IN TRUE DIVINE LOVE & UNITY, as they and ALL RE-MEMBER & AWAKEN AGAIN TO WHO THEY TRULY ARE, and what really happened!
As I woke up this morning, I could feel our true sacred power rising and was being shown how important it was for the invaders, those afraid of our Power, our Light, Love and Purity, to make us feel insecure of who we were and within ourselves, so we would doubt and question ourselves, be suspicious of One another, to divide and conquer us, make us feel isolated, in fear, unable to trust those closest to us, as all and everyone was weaponised against us! Until we could no longer re-member who we truly were and all of this truly started with the split between the Masculine and Feminine energies, and his projections onto her, and her allowing this. Both not standing in their true power and being out of alignment with their True Divine Self!
That's truly what the spiritual warfare was all about, making us question our own True Self, our inner KNOWing, gnosis, wisdom, gifts, abilities, power and Cosmic history, and it all started WITHIN us!!! As those that control the narrative, and the mind of the people, control our bodies and with it the Timelines/ Realities. Which was all made possible through the invasions that played out, US FALLING IN FEAR, where our Original Source Codes and Divine Blueprints were stolen and copied, distorted and digressed. Only possible through us falling in fear, as that's the only time any Invaders can come in. Which is what we're fully healing and clearing the memories of now. As when we heal our wounds and traumas, all based in the Frequency of fear held in our bodies and cellular memories, our field and Blueprints heal as well, and with it all corrects, aligns and re-births from within us, through the power of true Divine Self Love & all new realities start to appear!
As we fully re-claim our God given powers, our realities, our Heart, Mind, Spirit and Body!! As we feel whole and complete, AS WE ARE, perfectly I'm-perfect, all powerful and KNOWing what is really REAL & TRUE for us!
FULLY SOVEREIGN, IN OUR TRUE DIVINE SELF & UNION WITH GOD - FINALLY FULLY FREE - RIGHT NOW!
This is THE END OF WAITING, THE END OF TIME & THE END OF THE ILLUSION OF THE ARTIFICIAL MATRIX SIMULATION!
AS OUR ONE TRUE DIAMOND AVATAR SELF IS BEING FULLY IGNITED ALONG WITH OUR NEW ASCENSION EARTH DIAMOND GRIDS & REALITIES!
As we keep re-membering that this is all an illusion, a Collective hallucination, A DREAM, and A PROJECTION OF THE ONE MIND, that is now ending in no-time whatsoever!
I'm sharing more in a YouTube LIVE COSMIC ENERGY UPDATE: DIVINE INTERVENTION HAS BEEN DECREED! @ 12:13 AM UK time on 22.2.2023, or inJoy the timeless Quantum Replay:
Continue to go deeper and deeper within to retrieve your own Divine Source guidance and wisdom, your own true re-membering!! Your own unique Self, fully re-membered!!!
Continue to merge with the Source and Truth that dwells within your own sacred Crystal Heart, fully opening and unlocking it's sacred secrets to you now!
Listen!
Eternal Love,
Ramona
Credit
Ramona Lappin:
Divine Love, Explorer of Consciousness, Reprogrammer, Visionary, Guide, Energy & Sound Healer, Mummy.
All of my transmissions are encoded with Multidimensional Ascension keys and codes that are intended to assist you on your journey.
Source
© 2023 crystalwind.ca. All rights reserved. We track all IP addresses. Using a VPN will now also get tracked to original source IP.
CrystalWind.ca is free to use because of donations from people like you. Please help support us!
Blessings!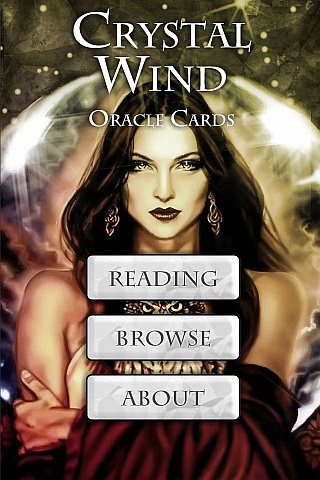 Cut Through The Illusions!
Available On

Spirit Animal Totem Of The Day!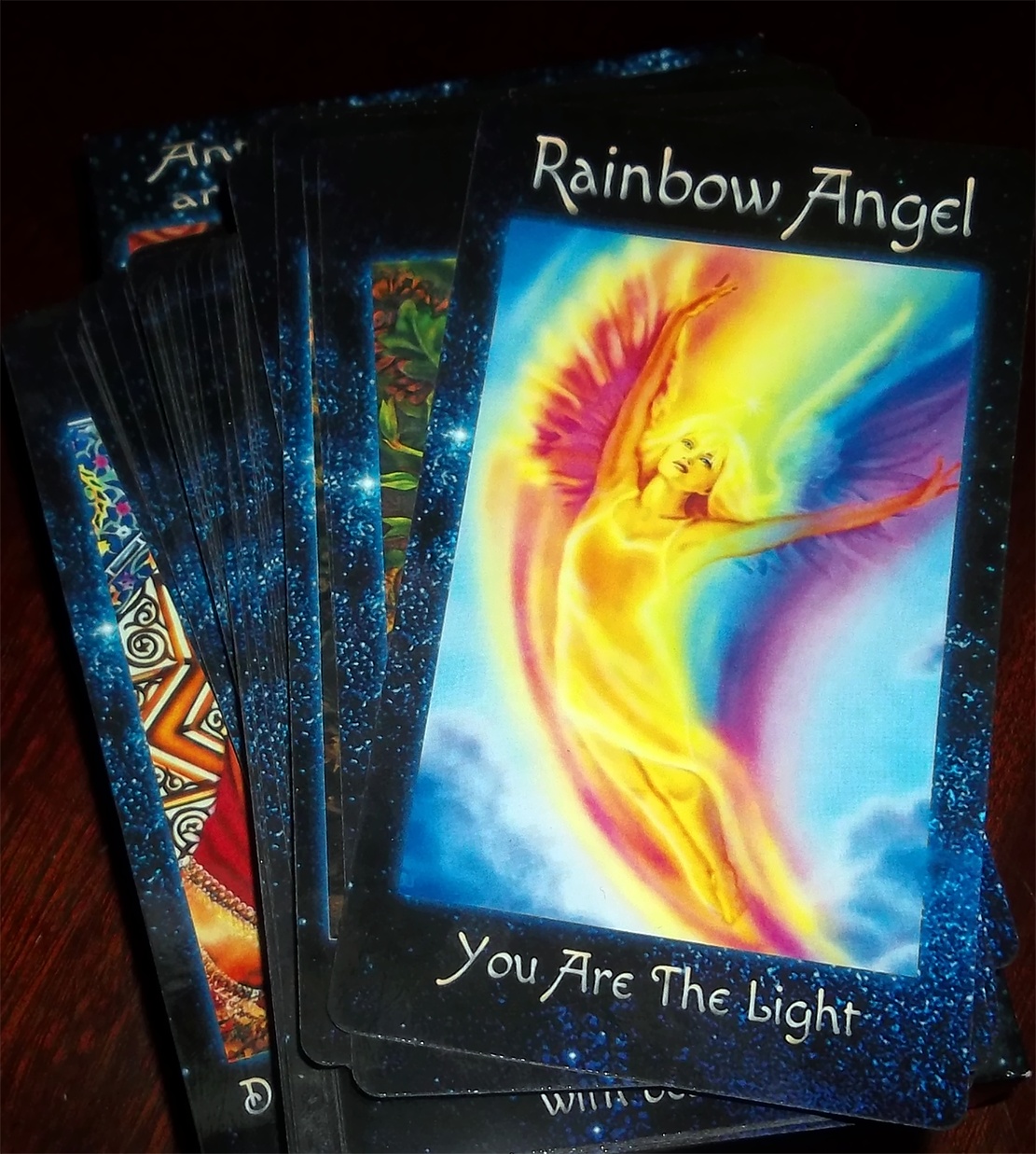 The Crystal Wind Oracle
Myth & Magic Card Deck!
Details Here!
NEW Expanded
Printed & Boxed!
Now with 58 cards!
Who is Online Now
We have 815 guests and no members online