Support crystalwind.ca with your donation and help spread spirituality and positivity.
Blessings!
Category: Earth Shift Energy Written by Ramona Lappin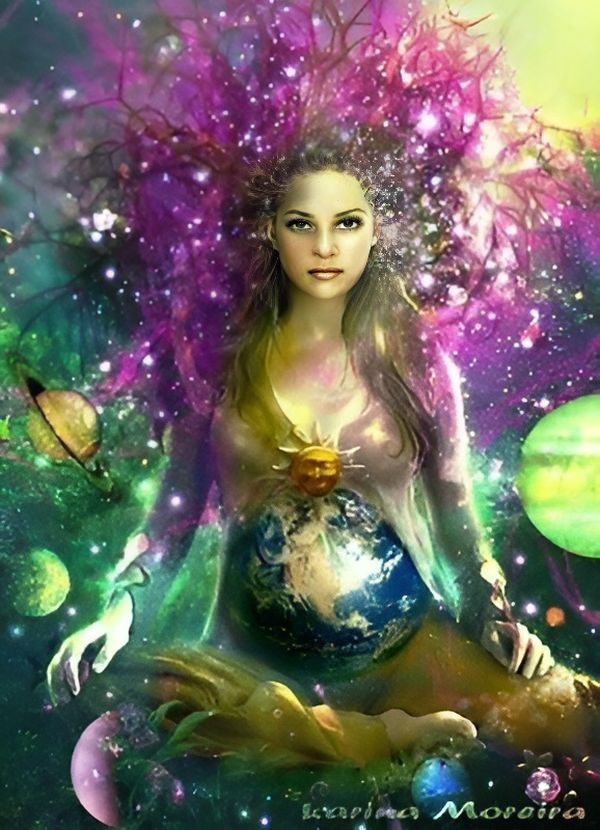 Cosmic Kryst & The Cosmic Mother's Supermagnetism!
EPIC energies continue to free us of all remaining illusions of separation, karmic density, and negative entities and all that is false inorganic, and artificial!
Now we are consistently in alignment with our True Self, fully aligned to our True Cosmic North and Cosmic God Source Consciousness Intelligence!
As we fully align with TRUTH, LOVE and the WISDOM held inside of our sacred Crystal Hearts, our whole reality aligns for us and reflects this!
As the Real Truth that is arising from within each One is us now, and cannot be questioned, is now also being revealed from all around us, as intentions are being read and known. All are part of the powerful Activation of the Emerald and Diamond Crystal Rose Heart Network, our new Interdimensional telepathic communication network and Divine Blueprints becoming fully actualized.
As we truly realize that we are more than enough as we already are, that we don't have to do anything more to be worthy and valued and that we're never too much!!
Monday's New Moon to me was very much connected to the Divine Masculine and Feminine energies and principles coming back home to their true Self, and HOME to ONE another, as they're fully completing their merging process on all levels and layers of their Consciousness. Together in Divine Union and in deep respect, balance, and harmony, as all have merged as ONE!!
We are now fully connected to the Godhead and Zero Point Field of Creation, from where we can collapse and co-create realities from. atOne with Source and ALL OF CREATION!
Fully Igniting our Permanent Seed Atom within our High Heart through the Flame of Amorarea igniting the Holy Spirit within.
We worked in our powerful Group Call and Activation on the 17th, on connecting the Planetary Staff fully with the 13th Mother Arc Gate. Completing the healing of the Tribal Shield and Cosmic Egg/ Mother's Perfect Proton Seed, which holds the Original Source Codes and Divine Blueprints for Creation and instruction sets for our Morphogenetic Field, which is all being fully healed in this very NOW as the Solar Logos returns!!
All was being supported by a Holy Trinity of powerful M-Class CME's on Monday evening, of which effects should reach us by Thursday/ Friday, and we already had three more M-Class solar flares so far today, as our Cosmic Re-Union paaaarrrtaaaayy continues! We also had KP5, solar winds, and a S2 Proton Storm, which is still ongoing. The Perfect Cosmic weather creates massive quantum shifts within the Consciousness and therefore reality!
No longer are we fragmented and in separation with our True Self, within the ONEness of the Cosmic Monad and our Soul family!!
This is us fully healing the Cosmic Kryst and Tribal Shield, which holds all of the Divine Blueprints of Creation within.
"The 13th Pillar waves of the Mother Arc are the eternal flames that circulate the pulses of the living God consciousness from in and out of the manifestation grid, so that all twelve of the organic dimensional timeline templates are protected and held within the one, 13th Pillar. The eternal flame of the Cosmic Holy Spirit merges and ignites the internal flame at the center of the Permanent Seed Atom in the higher heart, and this initiates the monadic embodiment process that opens within the Sacred Crystal Heart, the eternal flame of divine love. This opens the two-way communication links within the personal inner sanctum that exists between the divine trinity of the Godhead and the individual from his or her point on the manifestation time grid. From within the sacred heart and held point of the eternal flame of divine love, one is connected with the entire Universe, and this is when communication with the Personal Christ or Krystal Guardians is made possible...

Thus, the Mother Arc is the Staff principle from the Godhead that is encompassed within the advanced architecture of the Arc of Covenant, a living consciousness portal system that has been gifted to us as a Failsafe to protect this planetary creation. Mother Arc is one with the Zero Point and directly merged with Aurora Hosting which gives birth to the Creatrix Field.."

~ Ascension Glossary
Now our Infinite Abundance, rewards, and recognition is about to be delivered to us as we have full-filled our ancient future prophecies and we brought all of our True Eternal Authentic Self back, all of our quantum, keys, and codes which hold our sacred wisdom and gnosis. We have fully aligned with the Godhead again, with Source, our only true Cosmic North! This now also aligns our REALity for us in all ways, with the true essence and expression of our Divine HUman Angelic, which holds the Divine Blueprints for all of Creation, nature, having merged with, and alchemised, the Collective shadow self of the Fallen Angelic.
This is all also us fully returning, holding, anchoring, and now activating the Arc of the Covenant Portal system, Interdimensional Stargate System, Sphere of Amenti and Blue Ray and Staff, which is part of The Return of the Solar Logos, and now fully dissolving the artificial Lunar Matrix, which has been preventing natural Rod and Staff (Masculine and Feminine) Gender Principles from activating! I shared in a post on the 2nd of July '22 that the Blue Staff and Rod had been returned and that the final purification was underway, and is now coming to its full and final quantum completion!!
The return, healing, reassembly, and now FULL ACTIVATION OF THE SPHERE OF AMENTI IS UNDERWAY, ALONG WITH THE ORIGINAL BLUE FLAME & STAFF, which was returned from the Andromeda Galaxy, back into Earth's Crystalline Core back in July 2022! We have returned all the lost Souls and Soul fragments of Tara, and other catastrophic timeline/s and events throughout the aeons. THE EMERALD COVENANT HAS BEEN FULL-FILLED, and with it our Freedom, Abundance, and Liberation are HERE NOW!
Returning our True Cosmic Mother, Father, and Child Blueprints and Templates, energies and principles, dissolving the False Parent/ Archetypes and evicting all remaining invaders, imposters, counterfeits and demonic entities, and artificial Matrix constructs.
WE HAVE RETURNED THE HOLY GRAIL OF ETERNAL LIFE, the Eternal Source Flows of Creation, and sacred geometries. This is the full return of the Holy Trinity, the Grail- and Roselines, the Maji Grail Queen's and King's, and Divine Hierogamic Union, as well as the Holy Family templates, keys, and codes. This is also resolving any remaining karmic storylines to come to their full resolution, completion, and dissolution. This also means the full Healing of the Wall in Time and rips in space-time which has been completed on the 17th of July'23, as we have fully cleared, re-encrypted, corrected, and collapsed ALL fallen Timelines and events, cataclysmic events, and inter-dimensional wars, and are fully returning to our One True Organic Ascension Reality and Creatrix Field, where the negative alien invasions never happened! This is Quantum Timeline Mechanics, that's how we're completing our QUANTUM LEAP 'BACK TO THE FUTURE' RIGHT NOW, as we fully correct the inversions within the ONE Consciousness that got us here! This in turn quantum shifts our Realities forever!!
All part of the FULLY AWAKENING ALBION BODY, and the Return of Avalon, which is the Earths Androgenous Plasma LightBody, which we will also call in to fully activate and complete our Ascension, in a Group Call and Activation on the 27th, and already happening now!
All I can see is OUR biggest wildest dreams and DIVINE Timing / ALIGNMENT IS HERE NOW!!
FULLY ALIGNING everything for us!
EVERYTHING FOREVER - IN THIS NOW!
As we have taken back our world's, our REALity, the DREAMFIELD!
No longer will we allow anything or anyone to take us off course, make us compromise or corrupt our True Self-expression, our destiny and walk in our TRUE PURPOSE!
That's us FULLY FREE & LIBERATED!
THAT'S TRUE LOVE-BLISS!!
THAT'S YOU FULLY AT HOME WITHIN THE TRUE SELF!
THAT'S TRUE SAFETY!!
BECAUSE YOU'RE ATONE WITHIN YOUR TRUE SELF, WHICH IS ATONE WITH ALL!!
Where NO-THING & no-one IS A THREAT ANYMORE, WHEN YOU'RE ATONE WITH THE ULTIMATE POWER OF THE DIVINE!!
Being the boss of our own realities again!
COSMIC ENERGY UPDATE: THE RETURN OF THE NEW DIVINE HUMAN, COSMIC KRYST & THE COSMIC MOTHER'S SUPERMAGNETISM!
Eternal Love,
Ramona
Credit
Ramona Lappin:
Divine Love, Explorer of Consciousness, Reprogrammer, Visionary, Guide, Energy & Sound Healer, Mummy.
All of my transmissions are encoded with Multidimensional Ascension keys and codes that are intended to assist you on your journey.
Source
© 2023 crystalwind.ca. All rights reserved. We track all IP addresses. Using a VPN will now also get tracked to original source IP.
CrystalWind.ca is free to use because of donations from people like you. Please help support us!
Blessings!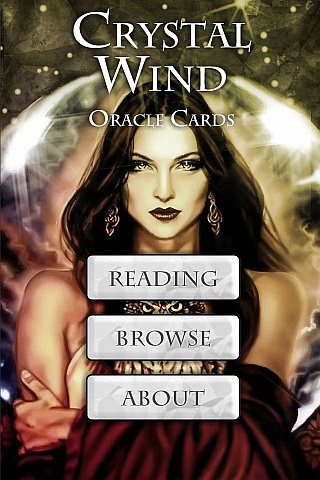 Cut Through The Illusions!
Available On

Spirit Animal Totem Of The Day!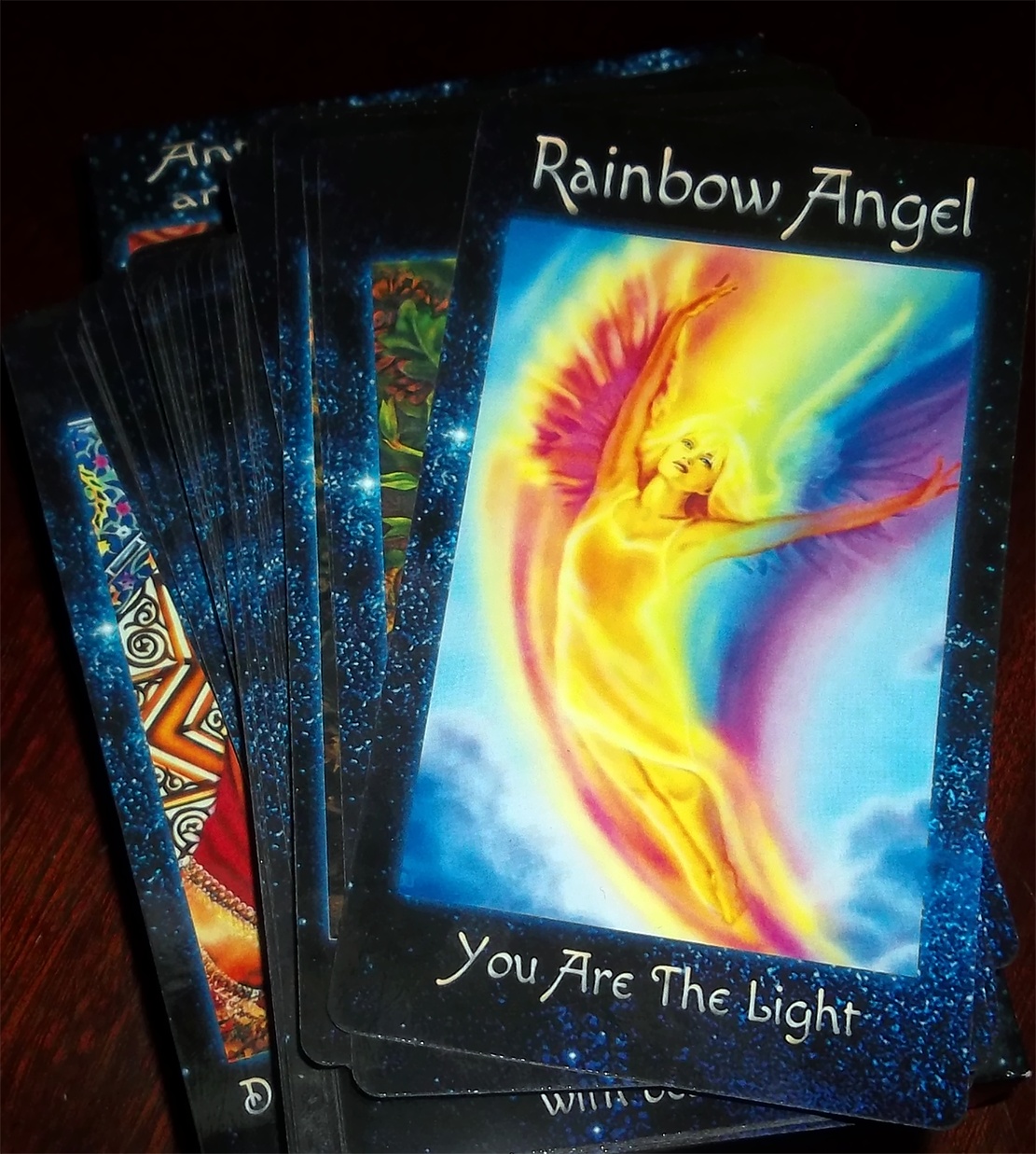 The Crystal Wind Oracle
Myth & Magic Card Deck!
Details Here!
NEW Expanded
Printed & Boxed!
Now with 58 cards!
Who is Online Now
We have 859 guests and no members online