Support crystalwind.ca with your donation and help spread spirituality and positivity.
Blessings!
Category: Earth Shift Energy Written by Ramona Lappin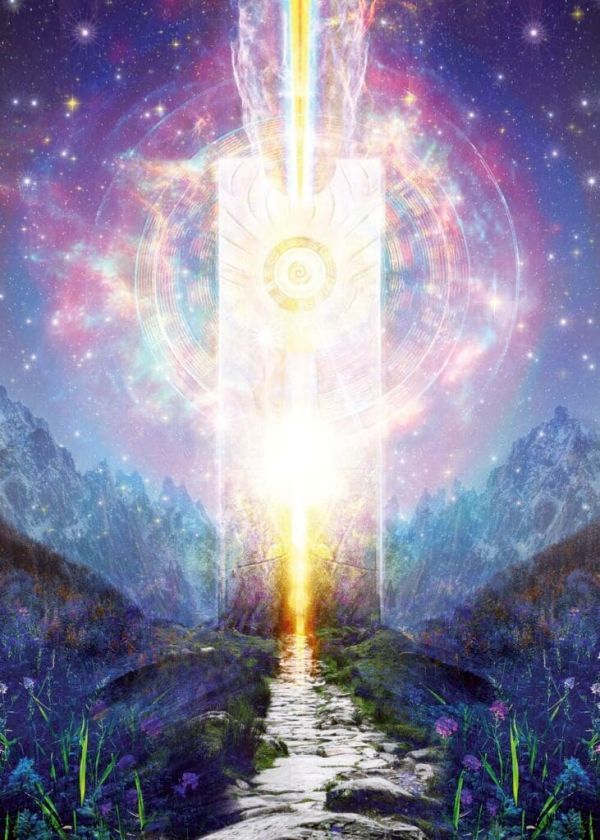 ...Comes To Full Completion!!
I trust some of you can feel this QUANTUM LEAP, PARADIGM SHIFT and RESET OF THE ONE CONSCIOUSNESS, IS ABOUT TO FULLY COMPLETE & MANIFEST IN THE PHYSICAL!
We're nearing the magical moment in no-time, where ALL timelines and realities, all of our multi-dimensional Self's, all that ever was, ever will be and is now, culminates, MERGES, unifies and collapse INTO ONE singular point. The Supernova of the Heart Event fully igniting and bringing online, the Singularity. The ALL-ONE-ness. The new Unity Field. Collectively.
After yesterday's powerful M-Class Solar flare, we now have KP5 geomagnetic storms and C-Class flares, which are causing big instabilities in the magnetic field, all supporting the completion of the magnetic field and pole shift and flip!
The perfect Cosmic Weather for us to complete this shift from the old artificial Matrix Realities to the New Organic Divine Creatrix field, and ALL NEW BEGINNINGS - right NOW!
QUANTUM STYLE!
The Forerunners have passed their final tests and initiations and are fully anchored in the ZERO POINT FIELD of Divine Neutrality and Cosmic Christ Consciousness Embodiment, from which they are quantum collapsing and co-creating ALL NEW WORLD'S. Fully collapsing the quantum standing wave function of the false, fear based Matrix realities with all its programming and conditioning, it's false, artificial overlays, memories, history records, and pictures of reality. All from the Neutral Quantum Observer state as they see through the illusions.
They are fully re-membering again who they truly are. Merging with their ascended Masters and Guardian levels of identity. AtOne with Source and here to embody, anchor and radiate the new Cosmic Christ Consciousness.
Our Cosmic Emerald Quantum Tree of Life which holds our Divine Blueprints, multi-dimensional 13-72 strands of Triple Helix DNA, Diamond Sun and Crystal Body, Krystar SAphiRA/ Christos-Sophia/ Androgenous Albion Diamond Rainbow Plasma LightBody Merkaba, and our new Dark Matter Rasha/ Body Blueprints, are fully Awakening and with it are our true memories, power, gifts, abilities of our One True Diamond Avatar Self and New Edenic Realities!! The Planetary Dragon Grids & Magical Realms are Awakening from deep within and all around us!
I'm being shown those taking part in tomorrow's Eclipse Activation and the Planetary body, with a Diamond White and Platinum plasma egg around them, supporting the full Healing and rehabilitation of, and Reset, between the old and new Blueprints and Templates, our bodies, LightBody and auric field. Removing and dissolving any remaining interference patterns, reversals, Artificial Intelligence, and density, fully from our and the Planetary Morphogenetic field.
FREEING US ALL!!!
The veils of amnesia have lifted!
Announcing the Second Coming of The Kryst/ Christ as the re-birth of Cosmic Christ Consciousness, and as represented by our new Krystar SAphiRA, Diamond Rainbow Plasma LightBody and Blueprints coming fully online, as well as powerful Merkaba Activations taking place.
Since this last massive Blueprint Reset and shift completed on the 6th, which has brought this process that started over a year ago to its full completion, I can literally feel the Planetary Crystal Heart thawing and opening up wide to the PURE DIVINE SOURCE LOVE that IS surrounding and HEALING ALL NOW.
All of our power, gifts, abilities, gnosis, and wisdom are fully returning as we fully re-member our One True Self again.
Our womb spaces are fully healing and becoming the Holy Chalice and Grail again, returned to their original purity and sacredness, as we fully restore our creative powers and life force, which is affecting both genders.
All of our core wounds and traumas are fully healing now as part of this Divine Healing Dispensation from Source, and our multi-dimensional integration and merging, as they also lead us back to, and help fully resolve, the traumatic experiences we had in other lifetimes. We are helping heal and clear ALL tribes, ancestral and bloodlines, across time and space in this Miracle now moment, as this is how big and quantum all of this truly is. As we hold the Cosmic Ascension Blueprints and Templates as the Forerunners of this Ascension process, and as we fully re-member that we are the ONE's who have CO-CREATED ALL OF THIS AS ONE, this goes out to ALL willing Heart-Minds and Souls across the Cosmos, as ALL HAVE UNIFIED & ARE HEALING AS ONE!
Powerful Elemental clearings and re-encryption supported by Aurora family are also reaching completion.
As we're navigating and completing this massive expansion and leap in Collective Consciousness, time is no more, and everything is now perceived in quantum no-time, in the NOW. I find it very challenging to even write in past, present and future tense these past days, as our brain also, does not naturally understand the difference between these states. It always processes the information that is being perceived in the present now moment. As ALL IS truly ALL-WAYS HAPPENING RIGHT NOW.
The Dragon Node Points and Grids that are part of The Dragon Awakening, which is also part of the Eclipse Activation, is triggering powerful pineal-pituitary integrations, also referred to as the Pearl Activation.
As I was going to sleep yesterday after posting my last video update, I could feel our Galactic and Interdimensional brothers and sisters in their ships present all around the planet and Galaxy, confirming their support for tomorrow's Eclipse Activation where we shall free ourselves from the last remnants of the past, anything that's still weighing us down! All-ready well underway!
Diamond White Ankh Body Activations are anchoring and activating in the field, rewriting our and the planetary morphogenetic field and LightBody, anchoring us in 360 degrees quantum no-time and full multi-dimensional REALity access.
We become fearless as we trance-end all of our fears by facing them, which is what has happened to us individually and collectively, especially over the past 2 1/2 years. It has and is all all-ways assisting us to become fearless! Be grateful for the triggers as they help you UNIFY ALL OF YOUr multi-dimensional Selfs AS ONE.
ALL that is false, all artificial systems, materials, structures and architecture, all phantom and false light matrices, shadow beings and negative entities still remaining, cyborgs, clones AI, I can see it ALL FULLY QUANTUM DISSOLVING with so much ease NOW in this powerful Zero Point Field, that is part of this Divine Union, Love and Unity Field and Abundance Portal, which is ushering in and helping us MAKE MANIFEST THE HIGHER DIMENSIONAL EDENIC REALITIES NOW!
As we unify and have re-birthed ourselves as One within the Holy Trinity, fully anchored in the MIRACLE NOW, everything becomes possible now, as we embody Divine Love, Neutrality and Grace.
Feelings of contentment, balance, equilibrium, bliss, ecstasy, joy and Divine Love are taking over and are overwriting the old fear patterns and imprints, thought forms and beliefs, as the rewrite of the One Consciousness completes.
Divine Union, Love, Bliss, Edenic/ Paradisian, Ascension, Abundance, Sovereignty and Freedom keys and codes are flooding the field, softening the waves of powerful purgings that are freeing us from any remaining density, limiting thought forms, beliefs, projections and perceptions, all that still makes us feel limited, holding us back, small and stuck.
We no longer perceive things working against us but keep seeing the bigger picture unfolding and underlying all things. Especially the Divine Plan unfolding. We understand that the old Realities have to fully collapse to make space for the new to be birthed forth. The Forerunners are no longer being affected and drop in their Frequency, no matter what goes on around or within them. A new level of Divine Neutrality with self and others, as well as the craziness that may be unfolding/ being perceived, has been fully anchored and stabilised as part of the new upgrades and Activations.
It's all about contentment in and with the now moment and being in love with yourself, no longer abandoning or rejecting yourself or any parts of you. Even when you're getting angry or frustrated, rejected by someone, feel sad or whatever else we would term a negative emotion, as we know it's all part of the WHOLE us, our TRUE Self that has many layers. We no longer wash over, or brush anything at ALL under the carpet, EVER AGAIN!! Us embodying, and standing in, the Frequency of Truth, is what dissolves all the lies, inversions, manipulation, and false Realities.
AS WE FACE THE WHOLE TRUTH AND NO-THING BUT THE REAL TRUTH, THE WHOLE, REAL TRUTH IS BEING REVEALED to us! FROM INSIDE & ALL-AROUND US!
Re-member that we are all perfectly I'm-perfect as we are now, we're never done growing, and this will always be a fine tuning process that includes expansion and contraction. But now we are finally starting to feel more and more like our REAL, TRUE SELF, and less and less like our old, false, limited, small Self. No longer do we feel incomplete for not being perfect, because we know that doesn't exist. Instead, we have become fully content with being perfectly I'm-perfect, a never quite finished masterpiece. Forever expanding, just as pure Consciousness is.
Perfectly I'm-perfect and complete, as we are, right now. FINALLY back HOME, feeling safe in our own bodies and ready to love and start all over again.
Fully at home inside, and ready to open up wide, our sacred Crystal Hearts to ever greater levels of being, receiving, giving, and radiating out, Pure True Divine Love.
Eternal Love & Blessings,
Ramona
Credit
Ramona Lappin:
Divine Love, Explorer of Consciousness, Reprogrammer, Visionary, Guide, Energy & Sound Healer, Mummy.
All of my transmissions are encoded with Multidimensional Ascension keys and codes that are intended to assist you on your journey.
Source
© 2022 crystalwind.ca. All rights reserved. We track all IP addresses. Using a VPN will now also get tracked to original source IP.
CrystalWind.ca is free to use because of donations from people like you. Please help support us!
Blessings!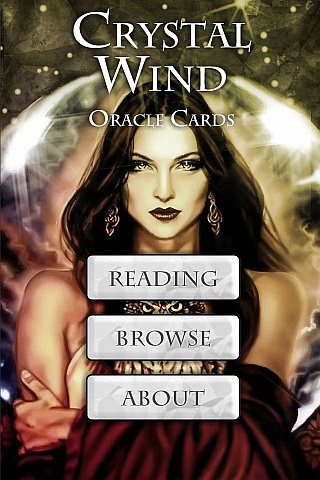 Cut Through The Illusions!
Available On

Spirit Animal Totem Of The Day!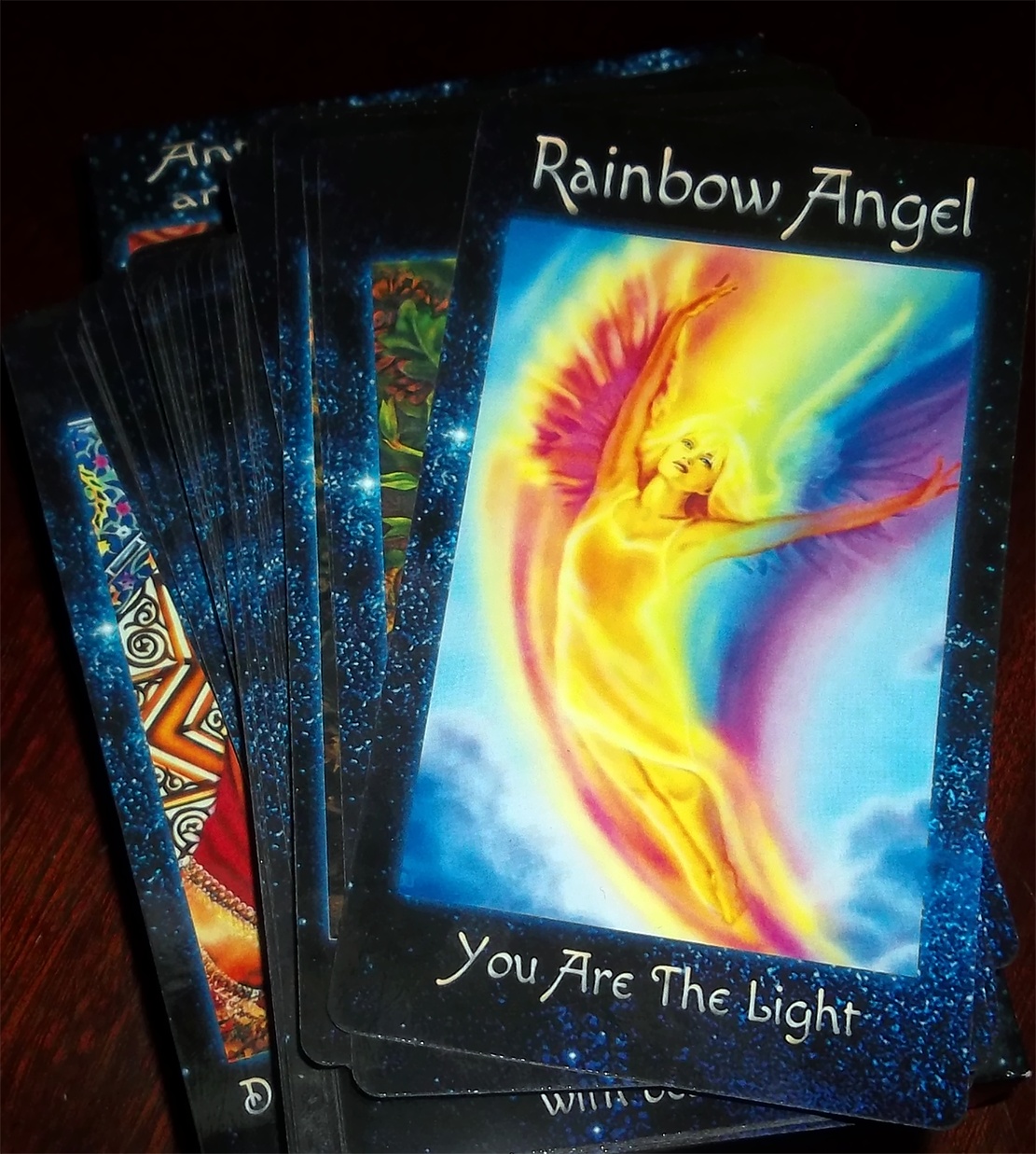 The Crystal Wind Oracle
Myth & Magic Card Deck!
Details Here!
NEW Expanded
Printed & Boxed!
Now with 58 cards!
Who is Online Now
We have 1587 guests and no members online