Help keep CrystalWind.ca resources free for everyone. To share the articles posted here daily we rely on readers like you. Please donate today.
Blessings!
Category: Eco-Friendly Future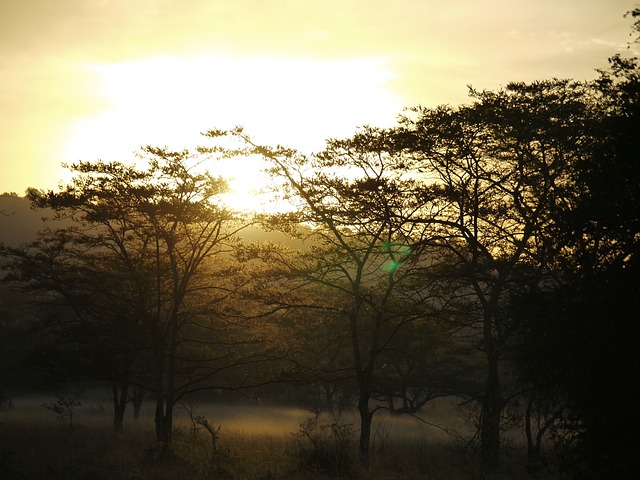 Uganda's terrain varies wildly, from Bwindi Impenetrable Forest's dense, jade-colored rain forests to Kidepo Valley's fat acacia trees and dry, tawny plains. A recent visit to these remote national parks and their surrounding communities gave me a glimpse into how Mother Earth could serve as inspiration for our built environments.
Many properties in Uganda are designed to leave as small an impact on the beautiful surrounding land as possible by relying on solar power and making smart swaps.
After my visit, I brought some green tweaks home with me to New York—a wildly different landscape where the planet needs just as much love. Here, four ways to make like a Ugandan tree-hugger without leaving home:
1. Rethink your cooling system.
Your mental image of a sun-beaten landscape is pretty accurate: Uganda is warm and sun-splashed and right on the equator. I sweat even when it's only mildly muggy, and I start to feel sick as temperatures rise, so I was nervous to hear that none of the lodges I'd be staying in had air conditioning. Well, surprise: Turns out if you just let the dang breeze in, you're fine!
How I brought it home: Everywhere I stayed, the expansive eating and lounging areas were covered but totally wall-less, too, so the breeze could sweep through. At home, I bought a cute Vornado fan to help circulate air through my apartment, and I haven't had to turn on the central AC once. I'm sure I'll need it when temperatures climb, but for now, fresh air is doing the trick!
2. Whittle away food waste.
I was amazed by the gourmet meals I found on my trip, in what felt like the middle of nowhere. (I'm a Seamless addict, and some of these spots were a four-hour plane ride from the nearest major supermarket.) I soon realized that many businesses in Uganda try to source locally (think from nearby farms that grow pineapple, charcoal, and produce, and fish caught in the Nile), only shipping from neighboring cities as a last resort.
How I brought it home: I'd already signed up for my summer CSA, but I liked the idea of swapping in-season stuff into recipes. I bookmarked a seasonal produce guide and am already dreaming about all the improvisational cooking I'll do.
3. Watch your water.
Uganda's tap water isn't drinkable, so I expected to find every room loaded with complimentary bottles of water. (That's what I'd found traveling around Southeast Asia.) But no: Resorts stocked rooms with pitchers of filtered drinking water and glasses. Of course, guests do sometimes burn through bottles, but the lodges find clever ways to reuse them. "In the main area, we recycle wine bottles for use as table water bottles," says Jane Goldring, co-founder of Wildfrontiers Uganda, which runs Baker's Lodge in Murchison Falls National Park. "And any bottles we do use are recycled as flower pots and other containers." The staff at another getaway, Mahogany Springs, has a clever use for empty bottles, too: "Slowly watering plants and vegetables during a dry spell is a good use for plastic bottles," says managing director Barrie Gotch. "You fill them with water and insert them into the soil, and the water is slowly absorbed." Genius!
How I brought it home: Obvious, sure, but when I got home, I was struck by how many seconds I spent standing at the sink, waiting for the tap water to cool before I could fill my glass. Now I keep a water pitcher in the fridge—inside the door, specifically, so it stays cool but not ice-cream-headache cold (girl's gotta chug!).
4. Cut the power!
Many of the places I stayed at on my trip had phone-charging stations in the main lodge only, and one especially remote resort, Apoka Safari Lodge in Kidepo Valley, ran the generator for only certain chunks of the day—so come 11 p.m., it was lights out. (Solar-powered lamps and flashlights helped us out in our cabins.)
How I brought it home: This led to a fairly obvious question: Why do I run my modem and Wi-Fi router when no one's home to use it? The fix was stupidly easy; I plugged both gizmos into a surge protector and just flick it off when I leave for work or before bed in the evening. I don't miss it, and I like to think I'm shaving a little bit off my electricity bill (and carbon footprint). And I love being mindful about when I want to be connected—not surfing the internet, zombielike, when I should be getting ready for bed.
I may not have African birdsong or the roar of distant lions to put me to sleep here, but I like knowing I'm living just sliiiightly further off the grid, even right here in Brooklyn.
Spirit Animal Totem Of The Day!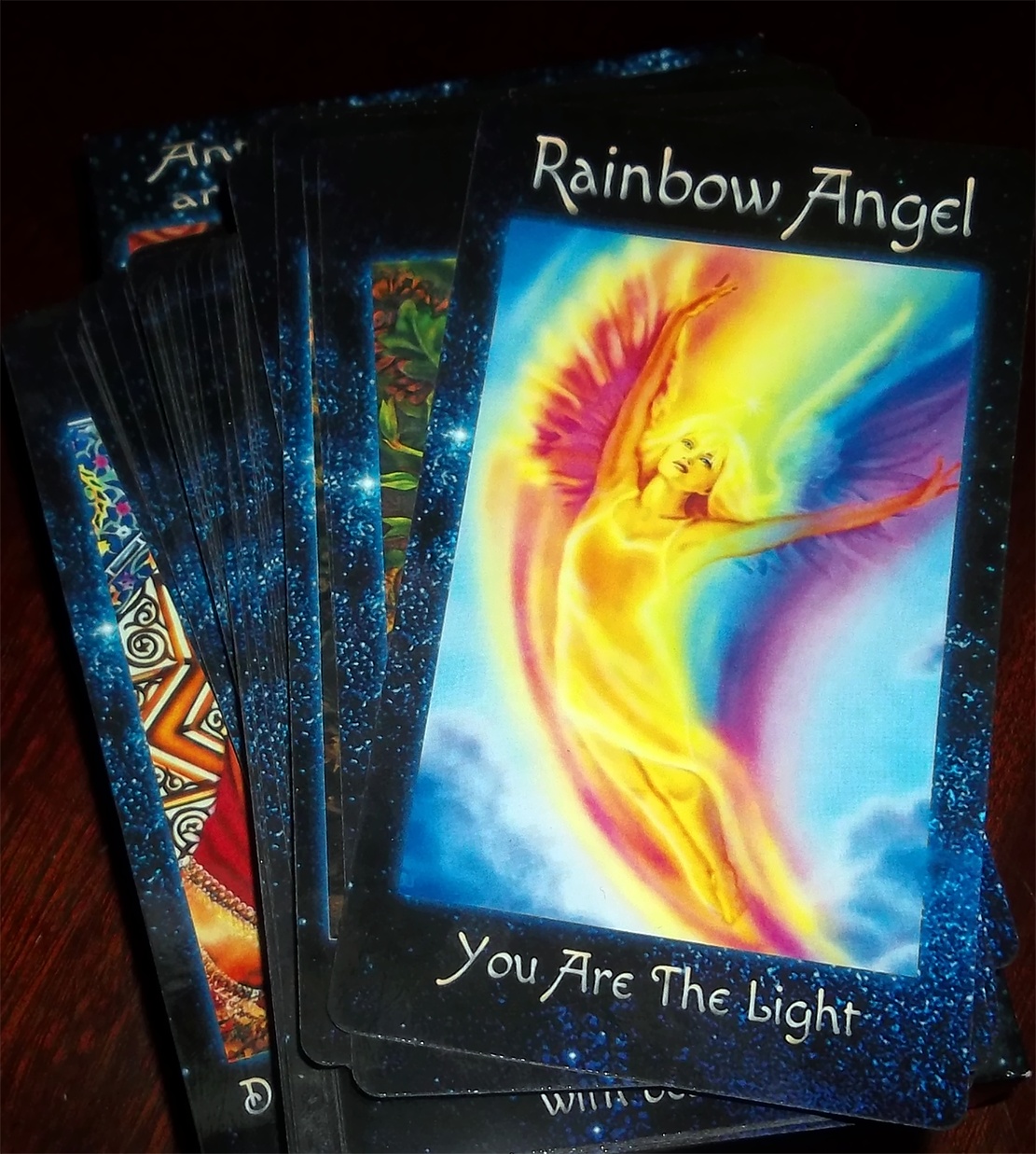 The Crystal Wind Oracle
Myth & Magic Card Deck!
Details Here!
NEW Expanded
Printed & Boxed!
Now with 58 cards!
Who is Online Now
We have 880 guests and no members online