Category: Enlightenment and Teachings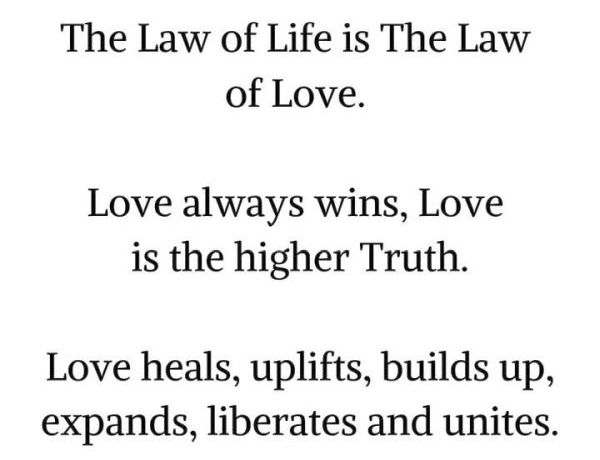 Love is an Eternal attribute and the Essence of all things, it cannot be divided against itself.
We cannot separate ourselves from Love without opposing The Law of Life.
Our mental emotional maturity grows our recognition and expression of Love. Even in times of challenge, the Love in us will always bring victory over any opposing force. Hate cuts itself off, it tries to cling on to a Life source in others by invoking fear & trauma
Love is strength & can be felt as compassion for all reguardless of circumstances or behavior, but it is not weakness or bowing down to anyone or anything. Calmed passions (compassion) means acting from an inner self awareness so Love can be expressed more fully & purely.
Pure Love can never be or act like hate. Love is not vengeful, aggressive, hurtful or forceful. The lack of Love, the twisting & distorting of Love, is the evil, hate, resentment, envy that conditions perception & actions/behaviors.
It is feeling so disconnected from Love within oneself that seeks to harm. No one wants to hurt. Everyone wants freedom & everyone needs Love in order to really know freedom.
Humanity is learning what Love IS and what Love is not.
The destructive suggestions & sinister enchantments of the mortal mind distort & contract reality from the inside out causing the individual to feel as if they have no other choice but to react to dominate & destroy the image/form they believe to be against them.
They truly belief that they are doing what is right, reguardless of how much pain, fear and destruction their behavior causes because they cannot see beyond what they have habitually contemplated, accepted, believed and reinforced (intentionally or unintentionally)
The lack of Love is the root of all evil/hate.
The enchanted mortal mind is stuck in the outer most images of the past... It cannot believe that there are infinite peaceful resolutions where all can have the freedom, abundance, power, individual creative expression and the expansion they desire.
The carnal mind acting in opposition to The Law of Life/Love clings to power, uses force, intimidation or threats because it is threatened and fears it's own demise.
The unillumined intellect/carnal mind knows no reality other than measurement of "me vs them" it does not know the Livingness, the unity, the Essence and the Power of it's inner most self because it is seeing from a reversed-distorted order. So it does know Pure Love, freedom or the connectedness we all share through the Life/Essence in us.
"Liberty without Love is destruction."
-Troward
Power without Love is a misuse and misdirection of power.
In time, The Law of Life-Love always prevails and continues. Love endures and lifts up.
Hate contracts & pulls further down.
The higher always rules and overpowers the lower. Like the laws of nature, the dynamics of Love and hate act by an unchanging law that does not bend or change because of our misunderstanding of it or to please our personal ambitions, wants & goals.
The stars don't fall from the sky so we can see them better. We figure out how to see the stars better while they remain in the sky.
Hate will never replace the position, authority and power of Love.
Love may be hidden from the position of hate and it may appear to be weaker than hate, but Love does not change itself for hate to know it's strength.
Love does not leave the eternal present because hate is stuck in the contracted images of the past.
Hate scatters itself in all directions and disintegrates. Love unites from all directions, brings balance, frees and restores.
Eventually, the lower must conform to the stength and Law of the higher: Love.
It is our understanding that expands as we UNcondition Love and it is the UNconditioning of Love that dissolves opposition... not force, not hate.
Freedom is a result of Love & Freedom, along with Love, must come in time.
Love is conditioned by the lack of recognizing Love as the Truth, unity, Light, vitality, Intelligence and power of all things.
Like the plants need the Light of the sun to survive, people need the inner Light of Love.
Guard you heart, give Love & compassion, don't accept hate as the ultimate truth although it may be an unpleasant unfair relative & physical fact at times, but hate/evil is not a power greater than Love.
**Everything I share is my perspective, my own interpretation of the energies and messages that I receive from the Oversoul aspect, my own guidance, experiences & insights- I'm not here to convince anyone of anything, not interested. These messages are for whoever is guided & resonates. And this channel is for sharing & connecting.
This channel is for/about energy updates, downloads, spiritual guidance, planetary & galactic gates, collective shifts, activations, light codes/transmissions, StarGate/Grid workers, energy waves/Cosmic Rays/solar cycles, 13moon cycles, MAYA Astrology/Cosmology (there is a diff between traditional Mayan Astrology & Galactic calender- I use both) along w Tropical & sometimes Sideral Astrology, Tarot, Meditations, connecting, etc..
I'm sharing my experiences, contacts, guidance, perception, insights *Trecena- IX (Jaguar) *Day Sign- AHAU *Galactic Signature: White Solar Wizard Mayan Yr: 13 Manik' *Gemini Rising *Aries Sun (Pisces Sun Sidereal) *Capricorn Moon -Uttaraashada Moon Patreon: www.Patreon.com/alunaash Paypal- Aluna Ash Clairvoyant Paypal.me/alunaash

(Sorry, no personal services.)
Thank you for your love & support. Divine Will Conduit Ashlee
Source Here
© 2022 crystalwind.ca. All rights reserved.
---
CrystalWind.ca is free to access and use.
Please support us with a small gift of $11.11 or $22.22 or $33.33.
Spirit Animal Totem Of The Day!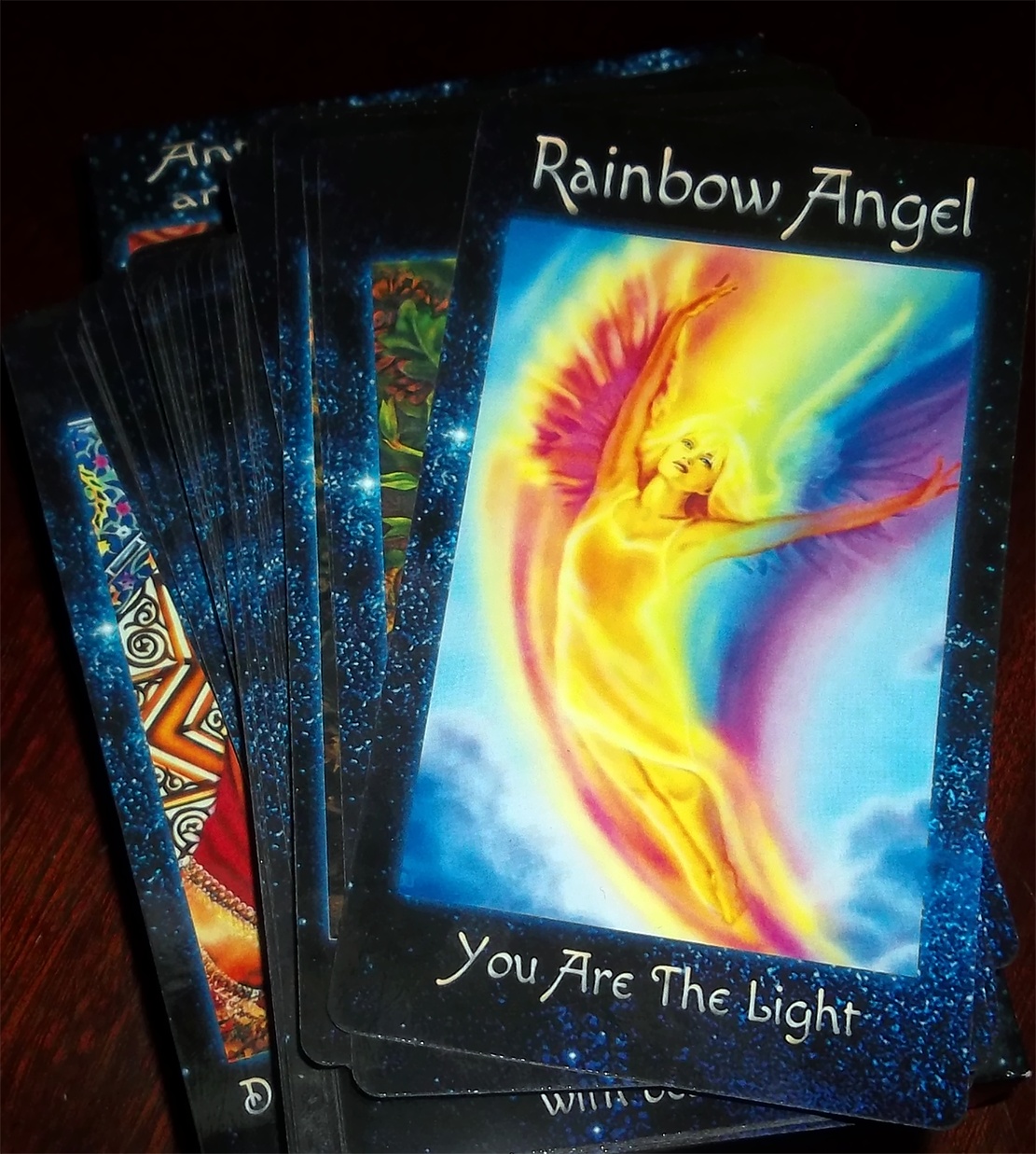 The Crystal Wind Oracle
Myth & Magic Card Deck!
Details Here!
NEW Expanded
Printed & Boxed!
Now with 58 cards!
Who is Online Now
We have 833 guests and no members online