Support crystalwind.ca with your donation and help spread spirituality and positivity.
Blessings!
Category: Inspired Mind Written by Hope Fitzgerald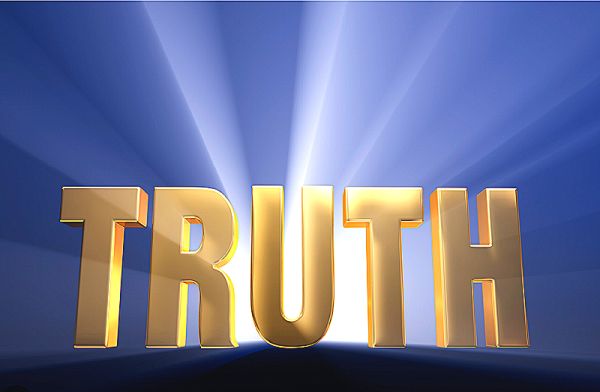 Greetings, Luminous One!
And welcome to April's theme: Truth.
What is Vision (March's theme) for if not for seeking Truth?
Seems appropriate in this moment, right? But maybe not for the reasons you're thinking of...
Before we get into that, I want to alert you that April's schedule will be quite different than usual due to my trip to Nepal from the 10th - 21st.
This is a service trip to support the orphanage that my dear friend, Dr Clint Rogers, has spearheaded since Dr Naram died.
I'll try to send pictures and updates as I meet the children and visit sacred sites in the surrounding areas. (If you're drawn to donate to the orphanage, please go HERE.)
Because of this, I'll be front-loading today's blog on this topic of Truth.
And though I expect this to be somewhat controversial, I trust that the community that we've formed will be able to hang in there.
I'm not speaking about the current headlines, but about higher Truths... the ones that transcend yet greatly affect our regular 3-D life.
In order to get close to these higher Truths, we need to gain some distance from the noise of current events, kind of like letting go of the hot air balloon that's capturing our attention and letting it drift off so we can get a view of the entire sky.
We need to back away to see the larger picture - and not through the lens of opinion.
For most of my life, I've been in the hot pursuit of Truth about pretty much everything, from wanting to understand the nature of our humanity to grasping the origins of our species to exploring the new physics of the Universe.
I've yearned to understand what the heck is going on and how it all works together (or doesn't). I'm guessing you share my curiosity or you wouldn't be here! :)
Let's accept right here that:
there are many sides to Truth (which may all be True at once!),
the search may be endless,
and, some Truths may be unknowable.
Truth is a many-layered thing, much like the proverbial onion. Once you peel away one ring, there's bound to be another.
Each layer takes us further up and out of the density of opinion and into the higher Truths, where there's less contradiction and more clarity.
This is where I hope we can all go.
One of the earliest transmissions from the Infinity Wave "team" was this statement: "Truth is like an arrow."
At the time, it felt like a surprising and odd sentence thrown into an otherwise sensical Infinity Wave practice, but later I realized that it was both a true observation and a warning: when you invite Truth, you'd better be ready for what follows.
In other words, if we seek Truth, we need to be prepared to have it revealed because it can be shocking and unpleasant.
Often, the pain comes when we're confronted with evidence that what we thought was true, was not. These revelations can feel awful, much like a betrayal of a loved one in whom we believed.
It can create anger and be incredibly destabilizing, which is why it's understandable that we sometimes would rather stay blissfully ignorant.
Letting go of our relationship to our beliefs is hard to do and requires much courage.
But the quest for Truth is a noble one, with the ultimate reward being Freedom.
For a spiritually evolving soul, Freedom is the graduate diploma in this life.
It's what drives me to do what I do: to be free from the constructs of a 3D world so I can see it more clearly.
I strive to stare Truth in the face, even though it can be a kick in the pants.
This month, I'm going to challenge every one of us to have the courage to face uncomfortable truths because that's largely what's meant by the word "awaken."
We're being asked to awaken out of our sweet slumber of beliefs and face the fact that much of what we've been told is simply untrue.
How do I know this?
I've done A LOT of research.
But I'm not even going to get into the weeds of what is and isn't true - I simply want us to get used to the idea that we can disagree on details, but still remain intact as a community. Because the chances are very great that those details we believe so readily in might have been false to begin with.
Instead, I want to see if we can come together as we have been, soul to soul, willing to learn something new, willing to be challenged and most importantly, willing to adapt to a changing world that is doing its best to tear people apart thanks to their firmly held opinions.
This is the time to seek the higher Truths because they do not divide.
I've been told by my guides for years to "stay out of the fray" and remain silent, but recently, they've said it's time for me to address what's going on. To that end, I'll be interviewing astrologer, Mark Borax, on Thursday night. I hope you'll join us with an open mind and heart because he has some big ideas of his own.
Let's explore what it's like to listen without being triggered.
~~~
And please join me tomorrow night for the Infinity Circle at 7:30pm. To register and pay the $12 fee, click HERE.

Much love and infinite blessings,
Hope
Credit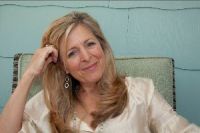 Hope Fitzgerald
Teacher, Coach, Healer, Infinity Waver, End-of-Life Midwife
Hope offers her services as an energy healer, a certified Neurofeedback Practitioner and a Death Doula, incorporating sound, Reiki and essential oils into her work. In addition, she guides intimate groups to potent areas around the world, including Peru, Easter Island, South Africa, France, England, Ireland, Wales and various U.S. locations. During these spiritual adventures, she teaches ways to communicate with the landscapes, believing that when the powerhouse of the human heart interacts with a highly-charged site, an alchemy occurs that is guaranteed to cause a shift in consciousness. She serves as a faculty member of GodSelf University.
Source
© 2023 crystalwind.ca. All rights reserved. We track all IP addresses with sniffer technology. Using a VPN will not hide your IP.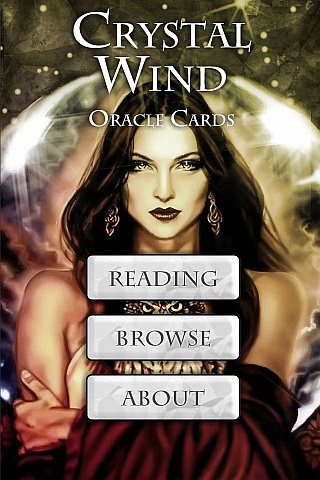 Cut Through The Illusions!
Available On

Spirit Animal Totem Of The Day!
Who is Online Now
We have 1489 guests and no members online