Category: Inspired Mind Written by Michelle Maros Views: 1880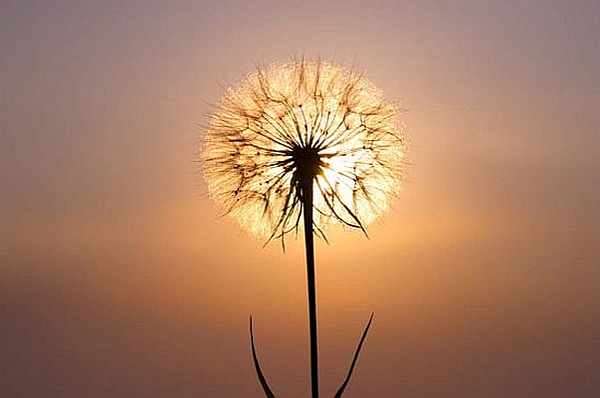 A few years ago, I was really, really frustrated with life. I can't remember exactly what was happening that had me in such a state, but I would guess it likely had something to do with boys, body issues, or the daunting question of life's purpose. I remember sitting in my apartment, sad and dejected, and naturally, mindlessly scrolling the internet to distract me from my woes. I stumbled upon a cheesy internet quiz (and who doesn't love internet quizzes!) that claimed it could tell me the theme song of my life. I had that special kind of desperation and trust in this random quiz that it could give me the life's answers I was seeking in that moment, and clicked to participate. The internet did it's thing (based on absolutely not real or specific data to myself) and informed me that my life's theme song was Journey's "Don't Stop Believing".
I cried, I actually cried when the results came through, because it was so perfect. In that moment, I had felt hopeless, and the messaging of the internet gods could not have been more aligned. Naturally, I then took a screen shot of my results to remember it forever, and truly I feel it has been my theme song ever since.
I have always had a wacky relationship with hope and optimism and believing that things will work out. The image that comes to mind when I think of how I've approached it is like a pinball game. I could bounce back and forth from high hopes to discouragement, really, really quickly. I have been the kind of person who would do a lot of prep work to set myself up for high hopes and successes, and then when any sign of difficulty comes along, settle into doom and gloom. It's exhausting, and pretty counterproductive.
I used to think that having hope or keeping the faith were just cheesy slogans and unattainable life ideals, but I've come to find that relying on that steady sense of hope and trust is what maneuvers us through the good and the not so good in life. It's what keeps us believing that whatever is to come, is always worthwhile, and that it's always beneficial to have faith in the future.
Just like with other mindfulness practices, having an awareness of the thoughts in the mind, at any time, is the key to breaking that crazy pinball game life. Finding that steady, middle ground of hope, even when it's challenging to do so, continues to build that faith muscle. And it's true that it's a muscle, that needs to be worked, all the time. Or it will atrophy.
Life is better when we've strengthened our faith muscle, but cultivating a sense of hope, and maintaining it, isn't always easy. Because I love a good list, here are my five simple reminders to help you stay strong in your faith and steady in your hope.
Always have your "why's" in mind. I get a lot of hope and strength from intention. It is from our intentions that we create amazing things in life, and that's where we find hope. If you feel lost in a circumstance, come back to why you started, and find a sense of peace.
Cultivate curious optimism. The thing about hope is that even if we live from that space, sometimes things won't go our way. Don't get discouraged, but rather live from a place of curious optimism. We won't ever know exactly how things will unfold but we can approach it all with an open-mind and open-heart.
Hold on to the images of that which you wish to create and remember that we are incredibly creative beings. Get in the practice of visualizing your desired outcomes and remember that you are an active participant in this life.
Avoid spending your energy worrying about all the things that could go wrong, rather than what you desire to happen. Once you've gone over all the worst case scenarios, take what you need from it, but don't allow yourself to ruminate over it. This is not productive, and it will not help you avoid it from becoming a reality.
Remember that you always have the ability to breathe through any moment. Whenever I encounter difficulty, before moving froward, I take a really big breath, and it helps me to find my place, and feel strong, clear, and confident. Your breath is your tool that you have inside that is always there to help you come back to peace.
I wish you all so much hope, happiness, and trust in life's journey, and I hope the next time you hear "Don't Stop Believing" you will take it as the Universe reminding you to keep the faith.
xo, Michelle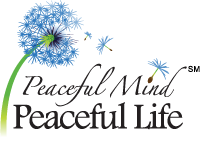 Michelle Maros is Peaceful Mind Peaceful Life's Creative Director and resident writer. She has a degree in Journalism from Indiana University and is also a certified holistic health coach through the Institute for Integrative Nutrition and registered yoga teacher with trainings with Anuttara Yoga Shala and Strala Yoga. Michelle has a deep desire to help people find happiness in all areas of their lives, and truly believes the Peaceful Mind Peaceful Life movement will bring lasting change to the world. Michelle splits her time between Florida and New York City and loves connecting with people from all over the world. If you'd like to contact her, she can be reached at
CrystalWind.ca is free to access and use.
Please donate a small gift of $11.11 or $22.22 or $33.33.
Thank you!
ॐ Namasté - Blessings!

© 2008-2020 crystalwind.ca. All rights reserved.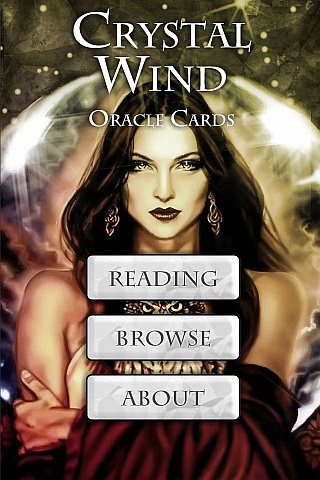 Cut Through The Illusions!
Who is Online Now
We have 928 guests and no members online