Category: Inspired Mind Written by David R. Hamilton PhD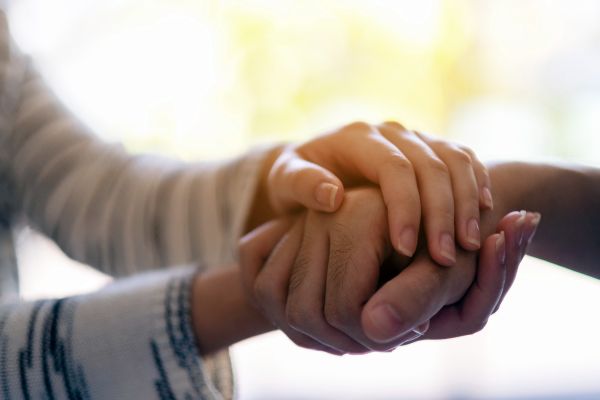 In 1796, English Quaker, William Tuke, founded the York Retreat at Lamel Hill in York, UK. Its purpose was to help people recover from mental health problems, but with one difference from the norm at the time. The treatment they received came to be known as moral treatment. Its philosophy was kindness. And it was highly successful.
It was a reaction against the seemingly inhumane and brutal asylums at the time, where one of Tuke's own family members had spent some time. In these asylums, people suffering with depression were locked away and treated as 'mad'.
Patients lived at the York Retreat. Their treatment was personalised, gentle, and compassionate. The underlying principles were kindness, trust, and order.
Patients lived as family, helping each other in their day-to-day living. Each person was shown trust, autonomy, respect and kindness and he or she in turn offered the same to others. This was the moral treatment – not only were they treated with kindness, but kind was the way they treated each other.
Receiving and giving kindness in how they thought of, spoke to, and treated each other was their medicine. And it was just the tonic they needed. It significantly aided their healing. It even encouraged the re-building of sometimes fragile self esteem.
The York Retreat was so successful that moral treatment spread throughout Europe and the USA in the 19thcentury and even into the early 20th century.
Psychiatrists were so taken by its power that they wrote that it must lead to 'organic changes in brain matter', which is something we know to be true today.
It was a dominant way to treat depression for over a hundred years, yet few people today have even heard of it. I hadn't either and I speak on kindness! It wasn't until I stumbled across it while researching for a chapter on how kindness benefits mental health for one of my books (The Five Side Effects of Kindness) that I realised that our modern research into the power of kindness to heal is partly a rediscovery.
Why are we only rediscovering it now? It's because moral treatment began to decline in the early 20th century as modern medicines became popular. Over the past century, modern Western medicine has been incredibly successful and has saved and extended countless lives from infections to heart disease, stroke, cancers, and many other serious conditions. It also became the norm for treating mental health conditions.
The dominant view evolved from moral treatment, with a focus on how a person's treatment and their own attitudes and behaviour could help themselves, to that of receiving a pill. Treating depression by altering brain chemistry fast became the norm.
While anti-depressants are highly successful and even life saving for some people, they're not effective for everyone. Perhaps we might expand our range of treatments to bring moral treatment back into the fold.
There's now no question from recent research that kindness is a tonic for mental health. Indeed, numerous scientific studies now shown that kindness practices boost happiness and protect against depression.
For example, studies that invite volunteers to carry out acts of kindness over the course of a day, a week, or even a month or more, all show that those being kind become happier as a consequence. They also turn out to become happier than people they are compared against who are not asked to do acts of kindness, typically known as 'control groups'.
Similarly, studies show that people who do regular volunteering work have much lower rates of depression than the general population. It's not that people who are less likely to be depressed are more likely to volunteer, which some have argued is the case (and it is partly true), but that giving in the service of others is actually protective against depression.
Feelings induced by kindness buffer some of the effects of stress. They don't eliminate it, but help us become more resilient to stress. In so doing, a build-up of stress is less likely to occur at a level that might trigger depression.
And the belief by early 20th century psychiatrists that moral treatment must lead to 'organic changes in brain matter' is being born out in modern research. Compassion and kindness based meditation practices like the Tibetan Buddhists' Loving Kindness meditation (metta) impact on regions of the brain associated with positive emotion and empathy, and also reduce activity in some stress processing regions.
David R. Hamilton PhD
After completing his PhD, David worked for 4 years in the pharmaceutical industry developing drugs for cardiovascular disease and cancer. During this time he also served as an athletics coach and manager of one of the UK's largest athletics clubs, leading them to three successive UK finals. Upon leaving the pharmaceutical industry, David co-founded the international relief charity Spirit Aid Foundation and served as a director for 2 years.
Now a bestselling author of 6 books published by Hay House, he offers talks and workshops that fuse science, the mind, and spiritual wisdom. David writes a regular blog for the Huffington Post.
Source Here
© 2022 crystalwind.ca. All rights reserved.
---
CrystalWind.ca is free to access and use.
Please support us with a small gift of $11.11 or $22.22 or $33.33.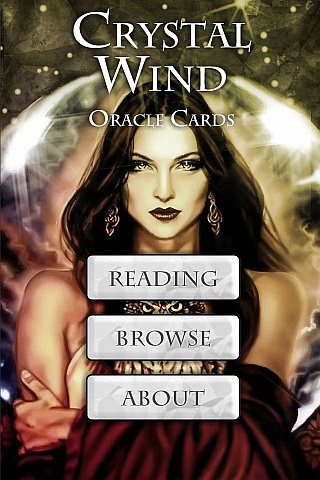 Cut Through The Illusions!
Available On

Spirit Animal Totem Of The Day!
Who is Online Now
We have 1618 guests and no members online