Category: Forecasts and Horoscopes Written by Michelle Karen Views: 1142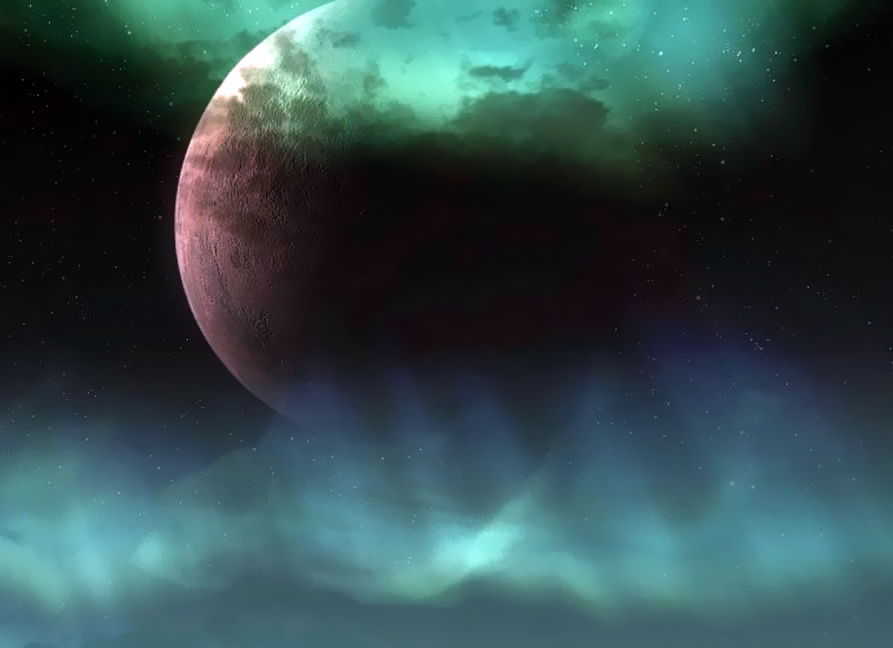 APRIL 2020
RUNE OF THE MONTH: Uruz. The "primal" law, the original, base energy. We are reminded this month of the power of endurance. Resourcefulness allied with commitment to a desired outcome, enables us to manifest anything we put our mind to that is in alignment with the blueprint of the universe and our own highest destiny. Self-healing comes from visualizing our body remaining or returning to divine perfection. The first law of creation is seeing what we want as having already happened.
* * * * * * * * * * *
Pluto turns retrograde on Saturday 4/25 at 11:54 AM and will remain so until October 3rd. Its shadow period lasts until January 26, 2021. The degrees traveled in April (25º00'-24º59' Capricorn) are represented in the Sabian Symbols by: "A nature spirit dancing in the mist of a waterfall" and "An oriental rug dealer in a store filled with precious ornamental rugs". A time to reconnect with nature in a spiritual way and reconsider our relationship to money and the abundance of beauty and comfort it allows us to have.
* * * * * * * * * * *
The Moon will be Void of Course (V/O –forming no major aspect with any planet before entering the following sign-):
On Thursday 4/2 between 9:49 AM and 11:26 AM: when the Moon enters Leo.On Thursday 4/2 between 9:49 AM and 11:26 AM: when the Moon enters Leo.
From Friday 4/3 at 12:29 PM till Saturday 4/4 at 2:18 PM: when the Moon enters Virgo.
On Monday 4/6 between 6:29 AM and 2:16 PM: when the Moon enters Libra.
On Wednesday 4/8 between 5:50 AM and 1:17 PM: when the Moon enters Scorpio.
On Friday 4/10 between 12:35 PM and 1:35 PM: when the Moon enters Sagittarius.
On Sunday 4/12 between 4:46 AM and 5:05 PM: when the Moon enters Capricorn.
On Tuesday 4/14 between 3:56 PM and 4:47 PM: when the Moon enters Aquarius.
On Friday 4/17 between 7:34 AM and 11:29 AM: when the Moon enters Pisces.
On Sunday 4/19 between 7:45 AM and 4:31 PM: when the Moon enters Aries.
On Wednesday 4/22 between 5:32 AM and 12:36 PM: when the Moon enters Taurus.
From Friday 4/24 at 5:43 PM till Saturday 4/25 at 12:20 AM: when the Moon enters Gemini.
On Monday 4/27 between 10:00 AM and 10:28 AM: when the Moon enters Cancer.
On Wednesday 4/29 between 12:29 PM and 6:06 PM: when the Moon enters Leo.
Mark these periods in red in your calendar and avoid scheduling anything of importance during these times as they would amount to… NO thing!
* * * * * * * * * * *
Scheduling our activities using the zodiacal position of the Moon:
Moon in Cancer until Thursday 4/2 at 11:25 AM + between Monday 4/27 at 10:28 AM till Wednesday 4/29 at 6:05 PM: Perfect for family activities, especially those involving children. Good for spending more time at home, cooking, nurturing ourselves and those we love, inviting the people we cherish over for dinner. Excellent also for drawing, creative writing, humor and anything requiring imagination and a touch of craziness….
Moon in Leo between Thursday 4/2 at 11:26 AM and Saturday 4/4 at 2:17 PM + between Wednesday 4/29 at 6:06 PM and Friday 5/1 at 10:34 PM: Excellent for anything glamorous, dramatic performances, being in the public's eye, throwing or attending an elegant party, playing with children, romance and creativity in general…
Moon in Virgo between Saturday 4/4 at 2:18 PM and Monday 4/6 at 2:15 PM: Excellent for starting a new fitness program, learning, healthy nutrition, fasting, clearing our closets, cleaning our home, reorganizing our drawers…. Perfect also for detailed work, the focused use of our intelligence, and taking care of small pets….
Moon in Libra between Monday 4/6 at 2:16 PM and Wednesday 4/8 at 1:16 PM: Great for relationships, associations, diplomatic exchanges with others, anything related to beauty (a haircut, buying new clothes, a make-over…), art (especially painting and decorating…), a pleasant social event (concert, art exhibition…).
Moon in Scorpio between Wednesday 4/8 at 1:17 PM and Friday 4/10 at 1:34 PM: Perfect for scientific research, esoteric studies, self-transformation, shamanism, dealing with the mysteries of life, death, and sexuality, as well as insurances and issues involving personal power.
Moon in Sagittarius between Friday 4/10 at 1:35 PM and Sunday 4/12 at 5:04 PM: Perfect for traveling, religious and/or philosophical activities or matters related to higher education and the law. Excellent for lecturing, learning, perfecting a foreign language, exploring other cultures… Perfect also for athletic training and tending to large animals (horses….).
Moon in Capricorn between Sunday 4/12 at 5:05 PM and Wednesday 4/15 at 12:36 AM: Good for furthering our ambitions, asking for a promotion, enlisting the support of people in positions of authority, making a good impression, re-structuring our business and redefining our long-term goals…
Moon in Aquarius between Wednesday 4/15 at 12:37 AM and Friday 4/17 at 11:28 AM: Perfect for philanthropic activities, charitable organizations, meeting with friends, making new acquaintances. Good also for inventions, far out, progressive ideas, inter-dimensional and time travel, anything related to UFOs, computers and technology in general….
Moon in Pisces between Friday 4/17 at 11:29 AM and Sunday 4/19 at 11:59 PM: Great for meditating, sitting by the ocean, anything related to the sacred, dancing, painting, swimming, dreaming, music, photography, film, sleeping, channeling, connecting with the mystical, the magic and the oneness of all that is…
Moon in Aries between Monday 4/20 at 12 AM and Wednesday 4/22 at 12:35 PM: Perfect for intense physical activities, anything requiring forceful, direct action and self-assertion. Good also for leadership, spontaneity, good will, being a way shower, initiating new projects or bringing our car to the mechanic….
Moon in Taurus between Wednesday 4/22 at 12:36 PM and Saturday 4/25 at 12:19 AM: Perfect for any financial matter: paying our bills/debts, asking for the money that is owed to us, investing in real estate, buying and selling. Perfect also for a stroll in the park, going to the countryside, connecting with our Mother the Earth… Good also for gardening, pottery, sculpting, as well as bodywork…
Moon in Gemini between Saturday 4/25 at 12:20 AM and Monday 4/27 at 10:27 AM: Excellent for multi-tasking, curiosity, any form of communication, exchanging information, sending e-mails, calling friends and acquaintances. Great also for social activities, attending conferences, reading a book, watching a documentary, gathering data on various topics, connecting with new people…
* * * * * * * * * * *
This month's intentional meditation starts on Tuesday 4/7. Take out as many blank sheets of paper as you will have intentions and put them near a window, on a balcony or in a garden so that they will bask in the light of the Full Moon in Libra at exactly 7:35 PM. Once that moment had passed, gather your Full Moon charged blank sheets and place them in a folder.
On Wednesday 4/22 on the New Moon in Taurus take out your blank full moon charged papers and write on each a concise, positive intention. Place them on a balcony, in a garden or near a window so that they are out by exactly 7:26 PM. Once that moment has passed, staple them together and put them away in a folder expecting the manifestation of all your dreams…
* * * * * * * * * * * *
Friday 4/3: Mercury Conjunct Neptune (6:15 PM)
Not the best day for committing to any legal agreement. We are likely to feel in a dream state. Communications could be evasive or confusing. Deceit or misrepresentations of a situation could occur. Excellent however for artistic creation. Poetry, painting, cinema and dancing are particularly favored. A good day to lay low and drift with our imagination.
Saturday 4/4: Venus Trine Saturn (10:09 AM), Jupiter Conjunct Pluto (7:45 PM)
A great day to consolidate a love relationship. We are more gracious and patient than usual and able to attract the help we need in our daily lives. Financial matters are solid and stable. Perfect for a long-term investment. Our positive energy and insight sways people. Our vision and ability to cooperate with others create valuable expansions for all.
Tuesday 4/7: Mars Square Uranus (11:50 AM), Mercury Sextile Pluto (2:28 PM), Mercury Sextile Jupiter (7:20 PM)
We should beware of rash reactions, people quick to anger and potentially violent situations. Caution should be exercised while driving and operating sharp objects. Communications are deep. We are drawn to philosophy and esoterism. Wonderful for studying a topic that helps us improve our lives.
Saturday 4/11: Mercury Sextile Saturn (4:58 PM)
Perfect for clearing our desk of backlogged work. Today, we are focused, disciplined and willing to put long hours into a project needing completion. We are drawn to useful conversations with people we respect and admire. Excellent for starting a new study that requires both seriousness and determination.
Tuesday 4/14: Sun Square Pluto (4:07 AM)
Important today to create situations where all win. Ultimatums, blackmailing will only backfire. We could encounter intense circumstances that test our courage, depth and resolve. In the face of adversity, the more dignified we remain, the more respected and efficient we are.
Wednesday 4/15: Sun Square Jupiter (3:59 AM)
We could want more than we have, be envious of others, overpay an item and be prone to extravagance. A day to practice moderation and gratitude. Traveling is favored in as much as we don't take any unnecessary risks.
Friday 4/17: Mercury Sextile Venus (10:36 PM)
A day of pleasant interactions with others. Great for throwing an enjoyable party, gathering with friends or attending an elegant event. Our hearts and minds are well connected. Going with the flow of things feels nice and easy.
Saturday 4/18: Mercury Sextile Mars (8:55 PM)
A day to be direct in our speech and act on our decisions. Important however to stay away from arguing, bickering, angry people. Excellent for signing contracts and any kind of repair work.
Tuesday 4/21: Sun Square Saturn (12:00 AM)
We could feel particularly challenged today. Responsibilities are heavy. People are frustrating. Situations are blocked. Things move slowly. Good for tackling tedious work requiring much hard work. A good day to get dental work done.
Saturday 4/25: Mercury Square Pluto (12:36 AM), Mercury Square Jupiter (9:31 PM)
Forcing our ideas is destructive. We could find it difficult to convince others. Compromise seems to be the only viable solution. We should curb our temptation to promise more than we can deliver and need to be careful of people too good to be honest. Today, staying within clear limits and grounded in common sense is the best strategy.
Sunday 4/26: Sun Conjunct Uranus (2:01 AM)
A day to expect the unexpected. Plans could suddenly change. A person we haven't heard from in a long time could re-emerge. Nothing quite happens as we thought it would. Yet, if we remain present to the moment and simply go with the flow, we shall find those dynamic shifts to be quite freeing and exciting.
Tuesday 4/28: Mercury Square Saturn (10:28 AM)
A sense of loneliness could permeate this day. Communications are either blocked or frustrating. Paperwork is tedious. Connections with others are slow and disappointing. Definitely not a good day to ask for any favor or a promotion, as the result would not be to our liking.
Thursday 4/30: Mercury Conjunct Uranus (8:41 PM)
A day of exciting new ideas. We feel progressive. Led by visionary insights, we are able to see into the future. Friendships are favored. We could meet eccentric, dynamic people walking to the sound of their own drummer. Our need for independence is enhanced. We are likely to be drawn to science fiction. Unusual thoughts in general are attractive.
Wishing you all a wonderful month of April!
In Loving Light.
Michelle Karén, M.A., D.F.Astrol.S.
---
Kindly note that the days and times given are in PST (Pacific Daylight Saving Time). For Rocky Mountain Time (except AZ which is on PDT) add 1 hour. For Central Time, add 2 hours. For Eastern Time, add 3 hours. For Alaskan Time, subtract 1 hour. For Hawaii-Aleutian Time, subtract 2 hours. For Greenwich, add 8 hours. For Central European time (CET) add 9 hours, for Eastern European Time (EET), add 10 hours.
The world is shifting. As old paradigms become irrelevant, we need the astrological insight and gifts that Michelle Karén provides for people worldwide, right now. Having predicted current global circumstances, she also holds the answers to help empower people. Michelle Karén is the author of the groundbreaking book, Astrology for Enlightenment, published by Atria, an imprint of Simon & Schuster.
Copyright © 2020 Michelle Karen Books. www.michellekaren.com
Source Here
CrystalWind.ca is free to access and use.
Please donate a small gift of $11.11 or $22.22 or $33.33.
Thank you!
ॐ Namasté - Blessings!

© 2008-2020 crystalwind.ca. All rights reserved.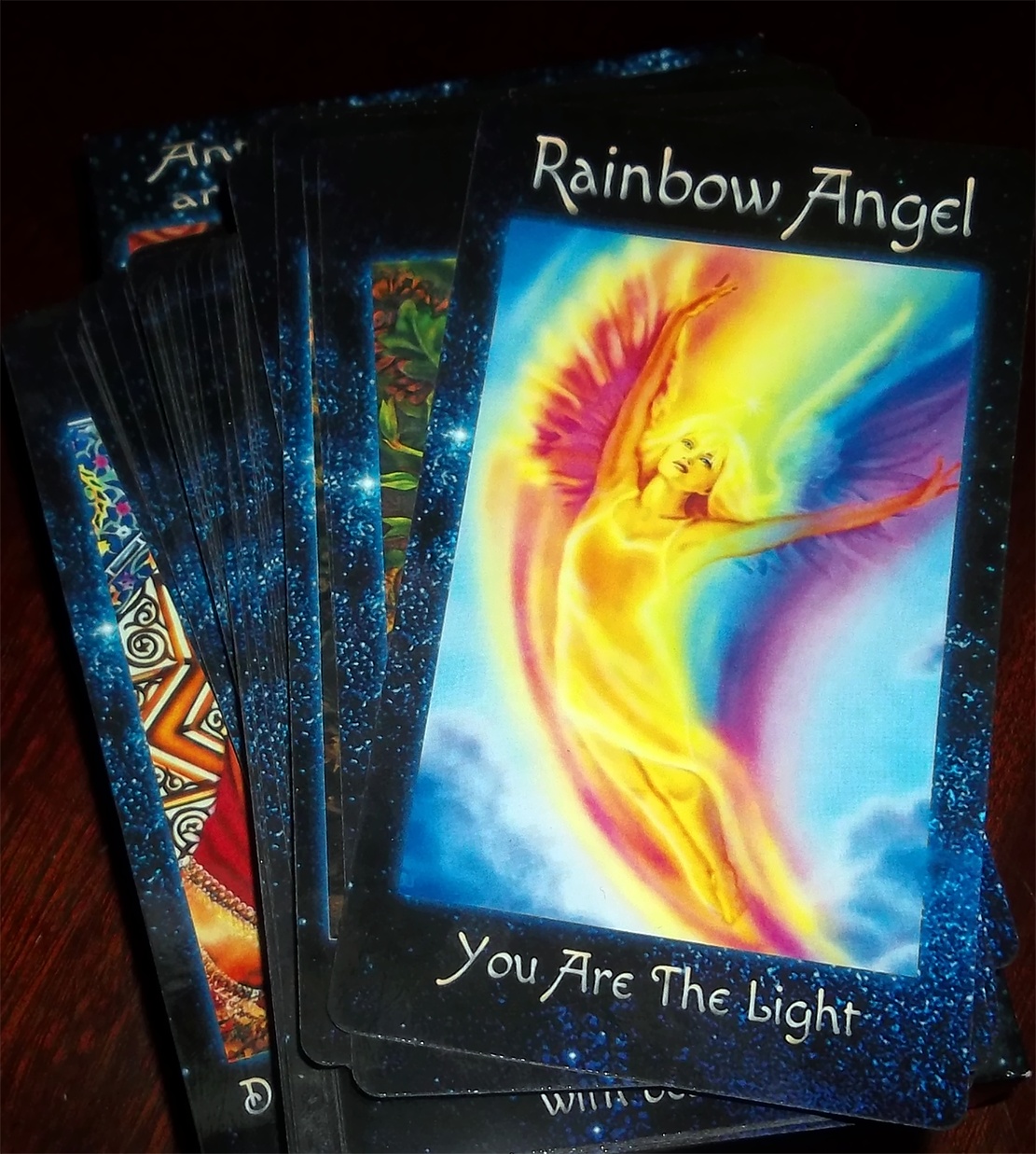 The Crystal Wind Oracle
Myth & Magic Card Deck!
Details Here!
NEW Expanded
Printed & Boxed!
Now with 58 cards!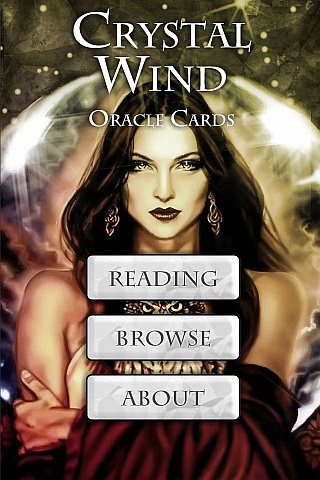 Cut Through The Illusions!
Who is Online Now
We have 1629 guests and no members online