Category: Forecasts and Horoscopes Written by Michelle Karen Views: 784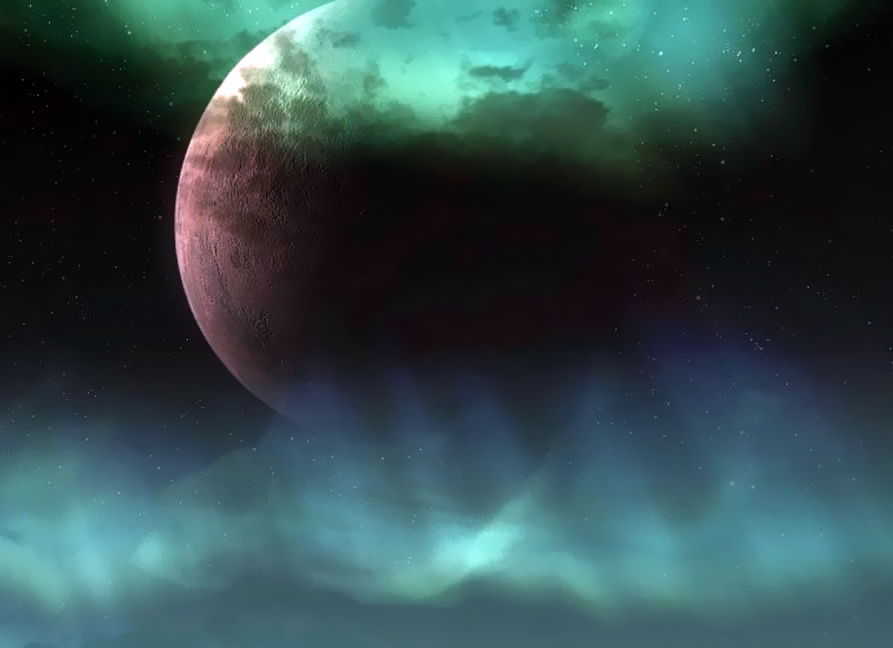 AUGUST 2020
RUNE OF THE MONTH: Nied, constraint, necessity. Are we confusing want and need? Are we unnecessarily limiting ourselves? Recognizing our shadow, -those embarrassing aspects of ourselves that we tend to project unto others-, is essential this month. Letting go of all the habits, people, situations that truly add nothing to our lives and in some cases, may even limit, or worse, disrupt, our evolution, is of the utmost importance. Limiting beliefs, restrictive individuals, situations that block our growth, are great teachers. A month to rectify what may have hindered our progress. As we recover our passion and follow our bliss, we are able to live with fullness and excitement.
* * * * * * * * * * *
Saturn remains in Capricorn this whole month till December 16. This is the last period of Saturn being in its own sign. On December 17, Saturn will re-enter Aquarius for good, until March 8, 2023. These next few months complete a two years' cycle that required of us to be very clear on the structures in our life, re-examine our relationship to authority and anchor ourselves in our own center with personal responsibility and inner maturity.
Still 5 retrograde planets out of 10 this month! Jupiter, Saturn, Uranus, Neptune and Pluto. Many situations could revert to a previous condition. We are required to slow down, go within and ask ourselves deeper questions.
Jupiter remains retrograde this whole month (20º08'-17º41' Capricorn) until September 13. Its shadow period extends until December 6th, 2020. The degrees traveled in August are represented by the following images: "A relay race", "A hidden choir is singing during a religious service", "A five year old child carrying a bag filled with groceries", "The Union Jack flag flies from a British warship". As we continue to expand our spiritual gifts, deepen our integrity, use our resources generously, and collaborate with others in ways that create winning situations for all, success abounds.
Saturn remains retrograde this whole month until September 29th. Its shadow period lasts until January 4, 2021. The degrees covered in August (27º50' – 26º01' Capricorn) are symbolized by: "A large aviary" and "Pilgrims climbing the steep steps leading to a mountain shrine". A month to redefine the structures in our lives, our relation to outer authority and understand what limits us. Restrictions imposed by the world only block us if we allow them to. Unlimitedness is a choice that comes from within. Spiritual wisdom leads to true power. And true inner freedom is the basis of true mastery.
Neptune remains retrograde this whole month until November 28. Its shadow period remains until March 19, 2021. The degree traveled in August (20º34''-19º52' Pisces) are represented by: "Under the watchful and kind eye of a Chinese servant, a girl fondles a little white lamb" and "A table set for an evening meal". Love and compassion are key this month. Relating to others in nurturing ways, creates a mutual understanding that magically expands our world. When we steer clear from differences leading to duality and opposition, we step into oneness. Without a sense of oneness, there can be no peace in the world.
Pluto remains retrograde this whole month until October 3rd. Its shadow period lasts until January 26, 2021. The degrees traveled in August (23º21' – 22º46' Capricorn) are represented in the Sabian Symbols by: "A woman entering a convent" and "A soldier receiving two awards for bravery in combat". Anger, conflict, aggression need to be faced directly, yet with a strong spiritual anchor. Fighting violence with violence only escalates the problem. Whatever the question, love is the answer. The images pouring out of news podcasts fuel fear, outrage and confusion. Maybe the best way to deal with this is to be passively active, retreat in meditation, and dream a better world into being.
Uranus turns retrograde on August 15 and will remain so until January 13, 2021. Its shadow period lasts until May 1st 2021. The degree covered in August (10º42'-10º38' Taurus) is symbolized by: "A woman watering flowers in her garden". Flowers bring color, fragrance, joy and beauty into our homes. Chaos in society is resolved by finding inner peace. When we honor nature, we also nurture ourselves. Taking the time to care for plants is a very simple way of creating a slower pace in our lives and grounding us in the truth of our divine mother.
* * * * * * * * * * *
The Moon will be Void of Course (V/O –forming no major aspect with any planet before entering the following sign-):
On Sunday 8/2 between 6:59 AM and 11:11 AM: when the Moon enters Aquarius.
On Tuesday 8/4 between 2:45 PM and 7:28 PM:

when the Moon enters Pisces.

On Friday 8/7 between 5:53 AM and 6:05 AM

: when the Moon enters Aries.

On Sunday 8/9 between 12:50 PM and 6:28 PM

: when the Moon enters Taurus.

On Wednesday 8/12 between 12:55 AM and 6:46 AM

: when the Moon enters Gemini.

On Friday 8/14 between 4:19 AM and 4:35 PM (12hrs!)

: when the Moon enters Cancer.

On Sunday 8/16 between 4:59 PM and 10:38 PM

: when the Moon enters Leo.

From Tuesday 8/18 at 10:38 PM till Wednesday 8/19 at 1:20 AM:

when the Moon enters Virgo.

From Thursday 8/20 at 8:37 PM till Friday 8/21 at 2:16 AM

: when the Moon enters Libra.

From Saturday 8/22 at 9:20 PM till Sunday 8/23 at 3:16 AM

: when the Moon enters Scorpio.

From Monday 8/24 at 11:27 PM till Tuesday 8/25 at 5:49 AM

: when the Moon enters Sagittarius.

On Thursday 8/27 between 5:00 AM and 10:37 AM

: when the Moon enters Capricorn.

On Saturday 8/29 between 12:31 PM and 5:37 PM

: when the Moon enters Aquarius.

From Monday 8/31 at 9:56 PM till Tuesday 9/1 at 2:34 AM:

when the Moon enters Pisces.
Mark these periods in red in your calendar and avoid scheduling anything of importance during these times as they would amount to… NO thing!
* * * * * * * * * * *
Scheduling our activities using the zodiacal position of the Moon:
Moon in Capricorn until Sunday 8/2 at 11:10 AM + between Thursday 8/27 at 10:36 AM and Thursday 8/29 at 5:36 PM: Good for furthering our ambitions, asking for a promotion, enlisting the support of people in positions of authority, making a good impression, re-structuring our business and redefining our long-term goals…
Moon in Aquarius between Sunday 8/2 at 11:11 AM and Tuesday 8/4 at 7:27 PM + between Thursday 8/29 at 5:37 PM and Tuesday 9/1 at 2:33 AM: Perfect for philanthropic activities, charitable organizations, meeting with friends, making new acquaintances. Good also for inventions, far out, progressive ideas, inter-dimensional and time travel, anything related to UFOs, computers and technology in general….
Moon in Pisces between Tuesday 8/4 at 7:28 PM and Friday 8/7 at 6:04 AM: Great for meditating, sitting by the ocean, anything related to the sacred, dancing, painting, swimming, dreaming, music, photography, film, sleeping, channeling, connecting with the mystical, the magic and the oneness of all that is…
Moon in Aries between Friday 8/7 at 6:05 AM and Sunday 8/9 at 6:27 PM: Perfect for intense physical activities, anything requiring forceful, direct action and self-assertion. Good also for leadership, spontaneity, good will, being a way shower, initiating new projects or bringing our car to the mechanic….
Moon in Taurus between Sunday 8/9 at 6:28 PM and Wednesday 8/12 at 6:45 AM: Perfect for any financial matter: paying our bills/debts, asking for the money that is owed to us, investing in real estate, buying and selling. Perfect also for a stroll in the park, going to the countryside, connecting with our Mother the Earth… Good also for gardening, pottery, sculpting, as well as bodywork…
Moon in Gemini between Wednesday 8/12 at 6:46 AM and Friday 8/14 at 4:34 PM: Excellent for multi-tasking, curiosity, any form of communication, exchanging information, sending e-mails, calling friends and acquaintances. Great also for social activities, attending conferences, reading a book, watching a documentary, gathering data on various topics, connecting with new people….
Moon in Cancer between Friday 8/14 at 4:35 PM and Sunday 8/16 at 10:37 PM: Perfect for family activities, especially those involving children. Good for spending more time at home, cooking, nurturing ourselves and those we love, inviting the people we cherish over for dinner. Excellent also for drawing, creative writing, humor and anything requiring imagination and a touch of craziness….
Moon in Leo between Sunday 8/16 at 10:38 PM and Wednesday 8/19 at 1:19 AM: Excellent for anything glamorous, dramatic performances, being in the public's eye, throwing or attending an elegant party, playing with children, romance and creativity in general…
Moon in Virgo between Wednesday 8/19 at 1:20 AM and Friday 8/21 at 2:15 AM: Excellent for starting a new fitness program, learning, healthy nutrition, fasting, clearing our closets, cleaning our home, reorganizing our drawers…. Perfect also for detailed work, the focused use of our intelligence, and taking care of small pets….
Moon in Libra between Friday 8/21 at 2:16 AM and Sunday 8/23 at 3:15 AM: Great for relationships, associations, diplomatic exchanges with others, anything related to beauty (a haircut, buying new clothes, a make-over…), art (especially painting and decorating…), a pleasant social event (concert, art exhibition…).
Moon in Scorpio between Sunday 8/23 at 3:16 AM and Tuesday 8/25 at 5:48 AM: Perfect for scientific research, esoteric studies, self-transformation, shamanism, dealing with the mysteries of life, death, and sexuality, as well as insurances and issues involving personal power.
Moon in Sagittarius between Tuesday 8/25 at 5:49 AM and Thursday 8/27 at 10:36 AM: Perfect for traveling, religious and/or philosophical activities or matters related to higher education and the law. Excellent for lecturing, learning, perfecting a foreign language, exploring other cultures… Perfect also for athletic training and tending to large animals (horses….).
* * * * * * * * * * *
This month's intentional meditation starts on Monday 8/3. Take out as many blank sheets of paper as you will have intentions and put them near a window, on a balcony or in a garden so that they will bask in the light of the Full Moon in Aquarius at exactly 8:59 AM. Once that moment had passed, gather your Full Moon charged blank sheets and place them in a folder.
On Tuesday 8/18 on the New Moon in Leo take out your blank full moon charged papers and write on each a concise, positive intention. Place them on a balcony, in a garden or near a window so that they are out by exactly 7:42 PM. Once that moment has passed, staple them together and put them away in a folder expecting the manifestation of all your dreams…
* * * * * * * * * * * *
Saturday 8/1: Mercury Opposition Pluto (3:52 AM)
We are able to X-ray situations and people. Our conversations are deep. Our powers of persuasion, focus and concentration are intense. We should be careful to avoid power games. Criticism could prove challenging unless we manage to take it constructively. Not a good day for ultimatums of any sort.
Sunday 8/2: Sun Square Uranus (4:19 AM)
We could feel particularly restless today. The need to break free from any restriction, is strong. A limiting situation or person could trigger rebelliousness. A day to expect the unexpected while seeking full self-expression.
Monday 8/3: Mercury Opposition Saturn (2:00 PM)
We could feel somewhat depressed and lonely, as well as limited by people and circumstances. Not the best day to ask for a raise or for any kind of support or recognition. A day however of serious intent. Good for clearing our desk of backlogged work and completing a project requiring concentration, hard work, discipline and focus.
Tuesday 8/4: Mars Square Jupiter (6:07 AM)
A great day for any enterprise requiring confidence and energy. Athletic activities are encouraged inasmuch as we do not push ourselves too hard. Overindulgence could prove quite costly. Spending impulsively is not recommended. We may find out later that we paid way too much.
Monday 8/10: Mercury Square Uranus (5:52 AM)
New ideas are stimulating. Eccentric people walking to the sound of their own drummer, are freeing. The more present to the present we are, the greater the benefits of this transit. Interruptions abound, sudden, unexpected changes of plans create new possibilities. The more we go with the flow, remain flexible and present to the present, the more exciting this day is likely to be.
Thursday 8/13: Mars Square Pluto (12:14 AM)
Today, we could find that some anger from the past erupts, negatively affecting present conditions. It is important that we own and master our emotions constructively. We could also be tempted to force an issue or manipulate a situation to our own advantage. Despite our strong desire to get the upper hand, cooperating and compromising are key to getting the best out of this transit. Pouring our passion into a project is rewarding.
Sunday 8/16: Sun Trine Mars (7:02 AM), Mercury Trine Mars (10:29 PM)
A wonderful day to solve challenges and move forward. Our energy, courage and willpower are at an all times' high. Athletic activities are favored. We think fast and speak our mind. Our honesty, assertiveness and decisiveness, help us complete our tasks quickly and with ease.
Monday 8/17: Sun Conjunct Mercury (8:07 AM)
The perfect day to make those phone calls, connect with friends, and communicate our ideas with clarity, optimism and creativity. Our positive energy is contagious. Our confidence is high. Ideas flow easily.
Tuesday 8/18: Venus Sextile Uranus (12:28 PM)
Exciting social contacts bless this day. They are both unexpected, exciting and stimulating. We could develop a crush on a new person very different from the people we are normally attracted to, or a friendship could turn into a love affair. Either way, our relationship should remain very free. Jealousy, nagging, control, possessiveness would send the other person out the door in less time than necessary to say it! Money gains and financial losses are sudden. A new idea especially if it helps humanity in some way, could prove very lucrative.
Monday 8/24: Mars Square Saturn (11:19 AM)
Circumstances create fortuitous delays. A day requiring discipline, endurance, hard work and persistence. Despite limitations, we could be amazed at how much we are able to accomplish today, creating a solid foundation for future projects.
Tuesday 8/25: Mercury Trine Uranus (8:18 AM), Venus Opposition Jupiter (3:26 PM)
A day filled with excitement. Wonderful for a stimulating event. Unusual opportunities present themselves. We are drawn to new activities. Our inventiveness is enhanced. A sense of adventurousness permeates our social life. Our relationships expand. We should however be careful to remain moderate both in the pursuit of pleasures and the handling of our finances. An item could cost a lot more than it is worth.
Thursday 8/27: Venus Trine Neptune (2:13 PM):
A particularly romantic day. Wonderful for a magical date. A person met today could seem ideal, bathed in an aura of enchantment and perfection. We could feel a strong soul connection but should however be careful of escapism, illusions and deceit. A very special day for artists who are most likely, divinely inspired. Our esthetic sense is enhanced. Great for a peaceful, meditative, artistic vacation. Perfect also for watching a romantic movie, reading a fairytale or simply daydreaming.
Saturday 8/29: Mercury Trine Jupiter (6:28 AM)
Excellent for advanced studies, developing an interest in another culture and language, or simply learning from life experiences. Today, we benefit greatly from higher education, the law and religion. A long-distance trip is favored. We feel particularly confident, positive and hopeful. Our faith and trust in life and ourselves, is at an all times' high. Our interactions with others are warm and expansive.
Sunday 8/30: Mercury Opposition Neptune (11:41 AM)
Today, our head could be a little in the clouds. Not ideal for concentrating on practical details. It is best to postpone the signature of important documents as we are likely to miss the fine print. This transit is excellent however for resting, being creative, listening to soothing music, meditating, being kind to ourselves and enjoying a peaceful walk in nature. Silence and solitude fill our soul with happiness.
Wishing you all an amazing month of August!
In Loving Light.
Michelle Karén, M.A., D.F.Astrol.S.
---
Kindly note that the days and times given are in PST (Pacific Daylight Saving Time). For Rocky Mountain Time (except AZ which is on PDT) add 1 hour. For Central Time, add 2 hours. For Eastern Time, add 3 hours. For Alaskan Time, subtract 1 hour. For Hawaii-Aleutian Time, subtract 2 hours. For Greenwich, add 8 hours. For Central European time (CET) add 9 hours, for Eastern European Time (EET), add 10 hours.
The world is shifting. As old paradigms become irrelevant, we need the astrological insight and gifts that Michelle Karén provides for people worldwide, right now. Having predicted current global circumstances, she also holds the answers to help empower people. Michelle Karén is the author of the groundbreaking book, Astrology for Enlightenment, published by Atria, an imprint of Simon & Schuster.
Copyright © 2020 Michelle Karen Books. www.michellekaren.com
Source Here
---
CrystalWind.ca is free to access and use.
Please support us with a small gift of $11.11 or $22.22 or $33.33.
Thank you!

ॐ Namasté - Blessings!

"Life is an echo, what you send out comes back."
© 2008-2021 crystalwind.ca. All rights reserved.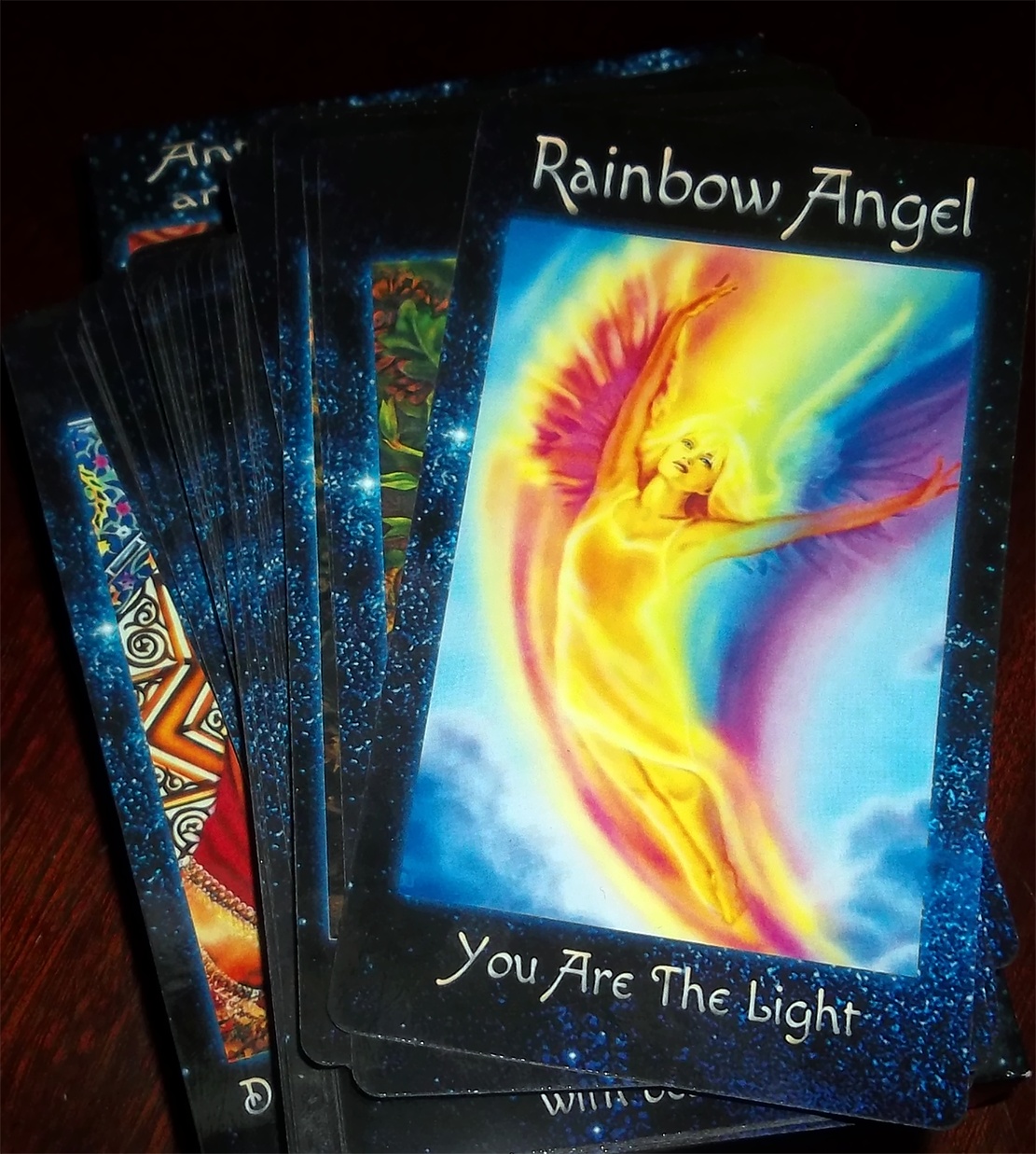 The Crystal Wind Oracle
Myth & Magic Card Deck!
Details Here!
NEW Expanded
Printed & Boxed!
Now with 58 cards!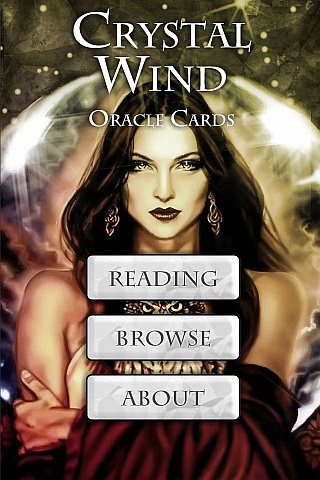 Cut Through The Illusions!
Who is Online Now
We have 1550 guests and no members online