Category: Forecasts and Horoscopes Written by Michelle Karen Views: 1556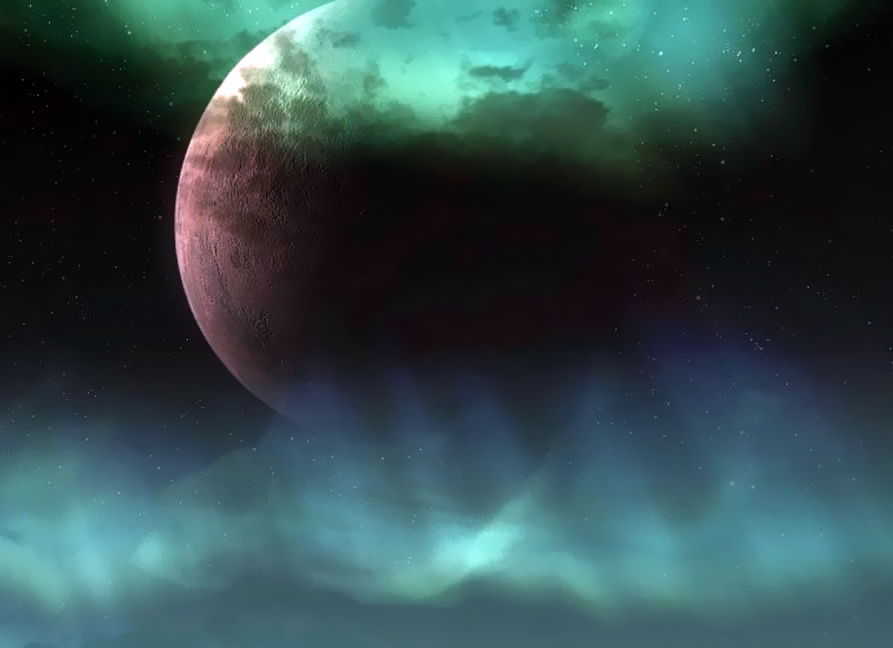 AUGUST 2021
RUNE OF THE MONTH: Tyr "God, the balance of things". We are required to be steady and aware that we are the creators of our lives. The more tranquil our demeanor, the more at peace we feel, the more powerful our manifestation is. Hitting our heads against walls, running in circles, expressing anger or frustration only traps us in what we do not want. Solutions come when we stand still and know that we know.
* * * * * * * * * * *
Jupiter remains retrograde this whole month until October 17. Its shadow period remains until January 10, 2022. The Sabian Symbols associated to the degrees traveled in August (29º37'-25º48' Aquarius) are: "Deeply rooted in the past of a very ancient culture, a spiritual brotherhood in which many individual minds are merged into the glowing light of a unanimous consciousness is revealed to one who has emerged successfully from his metamorphosis", "A tree felled and sawed to ensure a supply of wood for the winter", "An ancient pottery bowl, filled with fresh violets" and "A garage man testing a car's battery with a hydrometer". A month to reassess our vision for life, philosophy and spiritual consciousness. Marked dissonances could shake the world political scene. More issues regarding immigration could arise. Major religious conflicts are likely to manifest. Worldwide lawsuits, high profile trials could divide the public opinion. The corruption of big corporations could become painfully obvious. Making sure we have ample supplies of creature comforts and surrounding ourselves with beauty help us manifest the world we want into being.
Saturn remains retrograde this whole month until October 10. Its shadow period remains until January 16, 2022. The degrees covered in August (10º17'- 8º12' Aquarius) are represented by: "During a silent hour, a man receives a new inspiration which may change his life", "A man who had for a time become the embodiment of a popular ideal is made to realize that as a person he is not that ideal" and "A flag is seen turning into an eagle". As structures, limitations, restrictions, rules, obligations, duties and laws are tightening their grip on us, as isolation is becoming more and more a way of life, we are having to start questioning everything. If we are not our checkbook, our job, our family, our relationship, then who are we? What do we really stand for? What is important in our lives? How do we maintain our sovereignty? The lesson of this retrogradation is that true freedom does not come from the outside, but from our inner selves.
Uranus turns retrograde on Thursday 8/19 until January 17, 2022. Its shadow period remains until May 5th, 2022. The degree covered in August (14º48'- 14º45' Taurus) is symbolized by: "Head covered with a rakish silk hat, muffled against the cold, a man braves the storm". In the face of our freedoms being one by one, slowly but surely stripped before our eyes, we need to soldier on. The economic system is collapsing. Our individual independence is at stake. In this world that is more and more dominated by technology, we need to make time to go in nature, learn how to live off the grid and do ceremonies to honor the land.
Neptune remains retrograde this whole month until December 1st, between 22º52' and 22º11' Pisces. This degree is associated with the following image: "A 'materializing' medium gives a séance". Surrounded by a web of lies, deceit, nothing is as it seems. The news have become made-up stories. Propaganda abounds. The invisible virus remains all powerful, justifying lockdowns, confinements, isolation and economic breakdowns. More than ever is it essential that we use our common sense, discern what is true from what isn't, raise our frequency and keep our thoughts and feelings focused on peace and happiness.
Pluto remains retrograde this whole month until October 6, 2021. Its shadow period continues until January 26, 2022. The degrees traveled in August (25º14'-24º37' Capricorn) are symbolized by: "A nature spirit dancing in the iridescent mist of a waterfall". Those who would say that we are not at war are not reading the writing on the wall. It is a different war than in the past, a war between good and evil, a war for our soul. As all the darkness that has been hidden for centuries (sexual abuse, slavery, domestic violence, pedophilia, cults and a lot more) is coming out, a huge clearing is occurring on planet earth. Those who insist on clinging to the old ways are not in alignment with the mastery humanity needs to embrace. Those ancient pockets of evil are being turned inside out, exposing the wrongdoers many of whom are crossing over. Darkness defines light but in the end, it is light that hasn't recognized itself. Only will a focus on truth, happiness, peace and integrity help us reach the enlightenment that will end all wars.
* * * * * * * * * * *
The Moon will be Void of Course (V/O –forming no major aspect with any planet before entering the following sign-):
On Monday 8/2 between 12:41 AM and 1:46 AM: when the Moon enters Gemini.

On Wednesday 8/4 between 12:38 PM and 2:17 PM: when the Moon enters Cancer.

From Friday 8/6 at 3:12 PM till Saturday 8/7 at 12:31 AM: when the Moon enters Leo.

On Monday 8/9 between 5:23 AM and 7:56 AM: when the Moon enters Virgo.

On Wednesday 8/11 between 4:22 AM and 1:08 PM: when the Moon enters Libra.

On Friday 8/13 between 1:39 PM and 5:01 PM: when the Moon enters Scorpio.

On Sunday 8/15 between 8:05 PM and 8:12 PM: when the Moon enters Sagittarius.

On Tuesday 8/17 between 6:43 PM and 10:58 PM: when the Moon enters Capricorn.

From Thursday 8/19 at 4:59 PM till Friday 8/20 at 1:49 AM: when the Moon enters Aquarius.

On Sunday 8/22 between 5:02 AM and 5:43 AM: when the Moon enters Pisces.

On Tuesday 8/24 between 2:12 AM and 11:57 AM: when the Moon enters Aries.

On Thursday 8/26 between 2:14 PM and 9:27 PM: when the Moon enters Taurus.

On Sunday 8/29 between 7:59 AM and 9:42 AM: when the Moon enters Gemini.

On Tuesday 8/31 between 1:48 PM and 10:26 PM: when the Moon enters Cancer.
Mark these periods in red in your calendar and avoid scheduling anything of importance during these times as they would amount to… NO thing!
* * * * * * * * * * *
Scheduling our activities using the zodiacal position of the Moon:
Moon in Taurus until Monday 8/2 at 1:45 AM + between Thursday 8/26 at 9:27 PM till Sunday 8/29 at 9:41 AM: Perfect for any financial matter: paying our bills/debts, asking for the money that is owed to us, investing in real estate, buying and selling. Perfect also for a stroll in the park, going to the countryside, connecting with our Mother the Earth… Good also for gardening, pottery, sculpting, as well as bodywork…
Moon in Gemini between Monday 8/2 at 1:46 AM and Wednesday 8/4 at 2:16 PM + between Sunday 8/29 at 9:42 AM and Tuesday 8/31 at 10:25 PM: Excellent for multi-tasking, curiosity, any form of communication, exchanging information, sending e-mails, calling friends and acquaintances. Great also for social activities, attending conferences, reading a book, watching a documentary, gathering data on various topics, connecting with new people….
Moon in Cancer between Wednesday 8/4 at 2:17 PM and Saturday 8/7 at 12:30 AM + between Tuesday 8/31 at 10:26 PM and Friday 9/3 at 8:57 AM: Perfect for family activities, especially those involving children. Good for spending more time at home, cooking, nurturing ourselves and those we love, inviting the people we cherish over for dinner. Excellent also for drawing, creative writing, humor and anything requiring imagination and a touch of craziness….
Moon in Leo between Saturday 8/7 at 12:31 AM and Monday 8/9 at 7:55 AM: Excellent for anything glamorous, dramatic performances, being in the public's eye, throwing or attending an elegant party, playing with children, romance and creativity in general…
Moon in Virgo between Monday 8/9 at 7:56 AM and Wednesday 8/11 at 1:07 PM: Excellent for starting a new fitness program, learning, healthy nutrition, fasting, clearing our closets, cleaning our home, reorganizing our drawers…. Perfect also for detailed work, the focused use of our intelligence, and taking care of small pets….
Moon in Libra between Wednesday 8/11 at 1:08 PM and Friday 8/13 at 5:00 PM: Great for relationships, associations, diplomatic exchanges with others, anything related to beauty (a haircut, buying new clothes, a make-over…), art (especially painting and decorating…), a pleasant social event (concert, art exhibition…).
Moon in Scorpio between Friday 8/13 at 5:01 PM and Sunday 8/15 at 8:11 PM: Perfect for scientific research, esoteric studies, self-transformation, shamanism, dealing with the mysteries of life, death, and sexuality, as well as insurances and issues involving personal power.
Moon in Sagittarius between Sunday 8/15 at 8:12 PM and Tuesday 8/17 at 10:57 PM: Perfect for traveling, religious and/or philosophical activities or matters related to higher education and the law. Excellent for lecturing, learning, perfecting a foreign language, exploring other cultures… Perfect also for athletic training and tending to large animals (horses….).
Moon in Capricorn between Tuesday 8/17 at 10:58 PM and Friday 8/20 at 1:48 AM: Good for furthering our ambitions, asking for a promotion, enlisting the support of people in positions of authority, making a good impression, re-structuring our business and redefining our long-term goals…
Moon in Aquarius between Friday 8/20 at 1:49 AM and Sunday 8/22 at 5:42 AM: Perfect for philanthropic activities, charitable organizations, meeting with friends, making new acquaintances. Good also for inventions, far out, progressive ideas, inter-dimensional and time travel, anything related to UFOs, computers and technology in general….
Moon in Pisces between Sunday 8/22 at 5:43 AM and Tuesday 8/24 at 11:56 AM: Great for meditating, sitting by the ocean, anything related to the sacred, dancing, painting, swimming, dreaming, music, photography, film, sleeping, channeling, connecting with the mystical, the magic and the oneness of all that is…
Moon in Aries between 8/24 at 11:57 AM and Thursday 8/26 at 9:26 PM: Perfect for intense physical activities, anything requiring forceful, direct action and self-assertion. Good also for leadership, spontaneity, good will, being a way shower, initiating new projects or bringing our car to the mechanic….
* * * * * * * * * * * *
Our intentional meditation started on Friday 7/23. We placed as many blank sheets of paper as we had intentions near a window, on a balcony or in a garden so that they would bask in the light of the Full Moon in Aquarius. Once that moment passed, we gathered our Full Moon charged blank sheets and placed them in a folder.
On Sunday 8/8 on the New Moon in Leo, take out your blank full moon charged papers and write on each a concise, positive intention. Place them on a balcony, in a garden or near a window so that they are out by exactly 6:50 AM. Once that moment has passed, staple them together and put them away in a folder expecting the manifestation of all your dreams….
Next month's intentional meditation starts on Sunday 8/22. Take out as many blank sheets of paper as you will have intentions and place them near a window, on a balcony or in a garden so that they bask in the light of the Full Moon in Aquarius at exactly 5:02 AM. Once that moment will have passed, gather your Full Moon charged blank sheets and place them in a folder.
* * * * * * * * * * * *
Sunday 8/1: Sun Conjunct Mercury (7:08 AM), Mercury Opposition Saturn (2:50 PM), Sun Opposition Saturn (11:14 PM)
Pushing ahead no matter what the obstacles are, may not be the best tactic. The delays and limitations we are experiencing right now are forcing us to pause for thought. We are required to face the troubling areas of our life with responsibility, maturity, focus and discipline.
Monday 8/2: Venus Trine Uranus (11:53 PM)
Our social life is likely to become varied and exciting. We are drawn to unexpected characters who open us to new ideas while we share our own original thoughts with passion. Balancing intimacy and freedom helps us create unusual relationships that support our independence. Financial matters could be a little erratic. Sudden monetary gains allow us to invest in pleasurable pursuits.
Tuesday 8/3: Mercury Square Uranus (6:57 PM)
Our carefully crafted plans could be wrecked in an instant. Being present to the moment gives us the necessary flexibility to embrace the unexpected. Unusual, mentally stimulating people cross our path. Our logic may seem erratic, but it helps us think completely out of the box and muster original concepts. Relaxing may not be so easy today. Nervous tension runs high.
Friday 8/6: Sun Square Uranus (4:57 AM)
Oppositions or limitations could feel irritating, yet we have the opportunity to create the changes we want in our lifestyle. We feel somewhat rebellious. New activities are liberating. Valuable insights into the future stimulate our creativity.
Monday 8/9: Venus Opposition Neptune (5:20 PM)
A very romantic day. Yet we could become infatuated with someone who is unavailable, deceitful or lost. If we can avoid getting disillusioned by impossible dreams, or financially taken advantage of by shady individuals, today can be most inspirational, creative and healing. Keeping our heart and our mind open allows us to relax and see the bright side of things. Watching a feel-good movie, painting, listening to music or visiting an art gallery are all wonderful activities during this all at once confusing and enchanted transit.
Tuesday 8/10: Mercury Opposition Jupiter (6:20 PM)
In our excitement to learn and travel, we should beware however of plans that are too grandiose. Overconfidence, as well as pushing ourselves to our limits is ill-advised. Jumping to conclusions before having all the facts, making impulsive decisions and promising more than we can deliver could backfire. It may be wise to seek legal advice or the opinion of a person we trust.
Wednesday 8/11: Mercury enters Virgo (2:57 PM till 8/29), Venus Trine Pluto (3:46 PM)
During the next three weeks, we are precise in the way we express ourselves and are attentive to details, facts and figures. We could become a little critical as well as fussy with health and nutrition. We need mental stimulation and are drawn to intelligent people and meaningful books. Today, more specifically, our intuition is finely tuned. Sensing the undercurrents enables us to X-ray situations and people. We seek supportive, passionate relationships. We handle our financial affairs with mastery. Excellent for opening a new bank account or making a long-term investment.
Sunday 8/15: Venus enters Libra (9:27 PM till 9/10)
During the next 3 weeks, we are drawn to beauty, balance, peace and harmony. Wonderful for an elegant date, getting a make-over, acquiring objects of art and embellishing our environment. We seek good relationships with others and are eager to create winning situations for all.
Wednesday 8/18: Mercury Conjunct Mars (8:28 PM)
We tend to be rather blunt today. Our communications are marked by quick thinking, decisiveness and honesty. Projects requiring mental assertiveness and courage are favored. We should avoid potentially angry people as tempers could flare up quickly leading to violent exchanges later regretted. The calmer we remain, the greater are our chances of cooperating positively with others.
Thursday 8/19: Sun Opposition Jupiter (5:29 PM)
No matter what life throws at us right now, this is a day to stay confident, trusting and positive. Widening our horizons through studying, traveling or developing our spirituality is very much favored. We feel adventurous, open to different cultures and ways of thinking. We could be drawn to foreigners or people from a very different background than ours. Following our bliss, leading with warmth and generosity of spirit invites lucky breaks.
Friday 8/20: Mercury Trine Uranus (1:06 AM)
Our routine is likely to get upset. Welcoming disruptions with a flexible mind is liberating. Expecting the unexpected opens new opportunities, supports original thinking and entices us to unusual experiences. We feel inventive, embrace technology and are mentally stimulated by our friends who unannounced, could suddenly turn up on our doorstep.
Saturday 8/21: Mars Trine Uranus (11:38 PM)
Our energy is particularly electric today. We are sparked into action by original ideas, unusual projects and innovative concepts. We break through obstacles without any hesitation. Our positive courage and optimistic leadership inspire others. Athletic activities are encouraged. We should just be extra careful when operating any motor vehicle or using sharp objects.
Sunday 8/22: the Sun enters Virgo (2:35 PM till 9/22)
This coming month requires of us to be most attentive to details and the practicalities of life. We just need to not lose sight of the forest while focusing on the trees. Selfless service is demanded of us. We should also remain aware of our health. The perfect month to watch our diet and begin a fitness program.
Monday 8/23: Venus Trine Saturn (5:48 AM)
A good day to commit to a love relationship. We see clearly the reality of our connections with others. This transit brings lasting solidity to moving in together, getting engaged or married. Single people feel quite content with their solitude. Our finances offer us a solid foundation from which to continue building our security.
Tuesday 8/24: Mercury Opposition Neptune (6:14 PM)
Our brain could feel rather foggy today. This planetary transit can bring mental confusion, a lack of discernment, a propensity to daydream, as well as escapist tendencies. Signing legally binding documents is ill-advised. This day is best used relaxing, meditating, listening to music, reading a nice novel, watching a romantic comedy or swimming. Artists could feel particularly inspired. We are drawn to peace, harmony and beauty.
Thursday 8/26: Mercury Trine Pluto (7:23 AM)
Our powers of concentration are strong. Our mind is penetrating, our intuition, developed, our conversations, deep, our decisions, insightful. We are able to X-ray situations and people. There is no mystery we cannot solve today. We are drawn to the esoteric and the scientific. Our business sense is sharper than usual. Activities requiring mental acumen are attractive.
Sunday 8/29: Mercury enters Libra (10:10 PM till Nov 6)
The next 3 weeks are marked by diplomacy. We are concerned with peace and harmony. Our communications are more balanced and aimed at beauty. A wonderful period for artists and transmuting any conflict we could be experiencing. We are more willing than usual to reach a compromise by walking half of the journey towards others.
Wishing you a magical month of August!
In Loving Light.
Michelle Karén, M.A., D.F.Astrol.S.
---
Kindly note that the days and times given are in PST (Pacific Daylight Saving Time). For Rocky Mountain Time (except AZ which is on PDT) add 1 hour. For Central Time, add 2 hours. For Eastern Time, add 3 hours. For Alaskan Time, subtract 1 hour. For Hawaii-Aleutian Time, subtract 2 hours. For Greenwich, add 8 hours. For Central European time (CET) add 9 hours, for Eastern European Time (EET), add 10 hours.
The world is shifting. As old paradigms become irrelevant, we need the astrological insight and gifts that Michelle Karén provides for people worldwide, right now. Having predicted current global circumstances, she also holds the answers to help empower people. Michelle Karén is the author of the groundbreaking book, Astrology for Enlightenment, published by Atria, an imprint of Simon & Schuster.
Copyright © 2021 Michelle Karen Books. www.michellekaren.com
Source Here
© 2021 crystalwind.ca. All rights reserved.
---
CrystalWind.ca is free to access and use.
Please support us with a small gift of $11.11 or $22.22 or $33.33.
Thank you!

ॐ Namasté - Blessings!

"Life is an echo, what you send out comes back."
© 2008-2021 crystalwind.ca. All rights reserved.
Spirit Animal Totem Of The Day!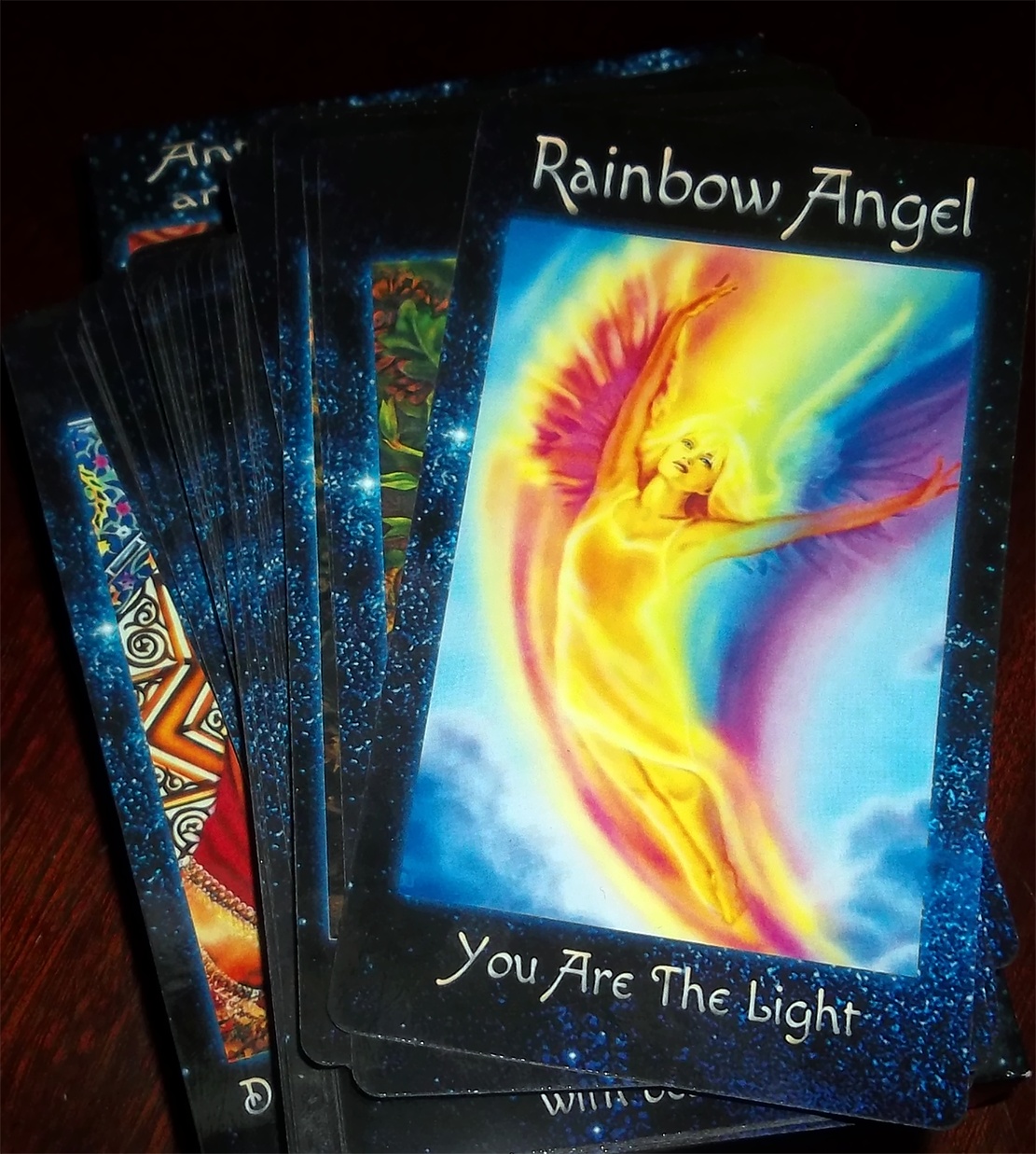 The Crystal Wind Oracle
Myth & Magic Card Deck!
Details Here!
NEW Expanded
Printed & Boxed!
Now with 58 cards!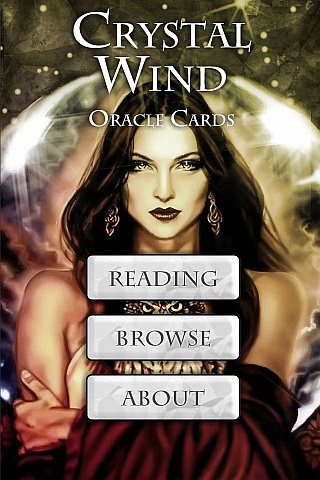 Cut Through The Illusions!
Who is Online Now
We have 1089 guests and no members online