Category: Forecasts and Horoscopes Written by Michelle Karen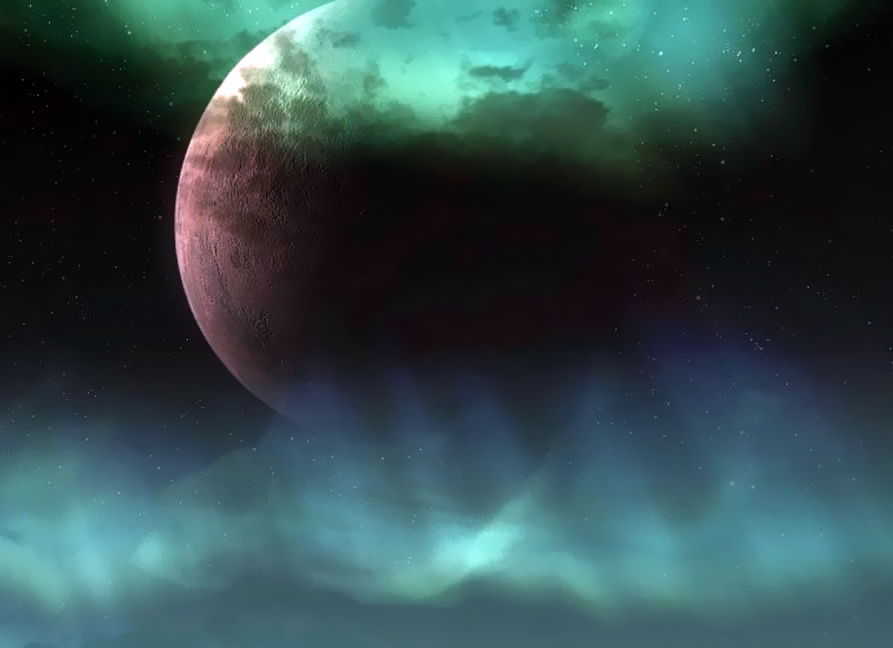 AUGUST 2022
RUNE OF THE MONTH: Thurisaz "the rune of Giants". We find ourselves at crossroads, forced to make a decision. Our discernment between right and wrong is required. We cannot just base our choices on instinct, we need to think things through carefully, with logic, clarity, and wisdom. What will save us? What will destroy us? Depending on which side we take, we can fall into the abyss or reach eternal life.
* * * * * * * * * * *
Pluto remains retrograde until October 8. Its shadow period remains until January 30, 2023. The degrees traveled in August (27º04'-26º27' Capricorn) are represented in the Sabian Symbols by the following image: "A large aviary" and "Pilgrims climbing the steep steps leading to a mountain shrine". In these end times when many are seeking selfish, easy pleasures and immediate satisfactions, only hard inner work, true spiritual discipline, and clear mental focus can lead us to enlightenment.
Saturn remains retrograde until October 22nd. Its shadow period extends until January 27, 2023. The degrees traveled in August (22º55'- 20º42' Aquarius) are represented by the following images: "A big bear sitting down and waving all its paws", "A rug is placed on the floor of a nursery to allow children to play in comfort and warmth", and "A disappointed and disillusioned woman courageously faces a seemingly empty life". Gratitude has a frequency even higher than love. The more we honor the situation we find ourselves in without trying to escape it but making the best of it, the closer we come to true spiritual realization.
Jupiter remains retrograde this whole month until Wednesday November 23rd. Its shadow period continues until February 15, 2023. The degree covered in August (8º42'-6º59' Aries) are symbolized by: "A crystal gazer", "A large woman's hat with streamers blown by an east wind", and "A man succeeds in expressing himself simultaneously in two realms". This particular retrogradation encourages us to remember our dreams and act on them. New beginnings are available to us if we actualize our skills and place all our efforts in focusing on what we want for ourselves. This is our chance to become masters of our own destiny.
Neptune is still retrograde until December 3rd with a shadow period remaining until March 25, 2023. The degree traveled in August (25º09'-24º29' Pisces) are symbolized by: "Watching the very thin Moon crescent appearing at sunset, different people realize that the time has come to go ahead with their different projects." and "A religious organization succeeds in overcoming the corrupting influence of perverted practices and materialized ideals". Neptune in Pisces has brought much confusion, corruption and strange forms of mind control. We have been served many lies, given countless false realities appearing real which vastly distorted the Truth. Yet, at this particular juncture, the manipulations are becoming so obvious that more and more people are waking up, thus helping light win over darkness, and launch constructive projects. No longer the slaves of illusions appearing real, we are moving forward with more clarity and consciousness.
Mars enters Gemini on Saturday 8/20 at 12:56 AM till March 25, 2023. During the next 7 months, Gemini Sun or Gemini Ascendant natives are favored. For all, this is a time of dynamic action. Outdoor sports are attractive. Our intelligence is geared towards worthwhile projects, even if our ability to multi-task may make us seem a little scattered.
Uranus turns retrograde on Wednesday 8/24 at 6:54 AM until January 21, 2023. Its shadow period remains until May 9, 2023. The degree traveled in August (18º55' Taurus) is represented by: "A new continent rising out of the ocean". In these rapidly changing times, within increasing rules and limitations, we are led to ask ourselves what makes us unique. The more we find the courage to freely assert our individuality, the more our creativity allows us to manifest what has never existed before. As stating by the end of the Mayan Calendar on December 21, 2012, there was no possible prediction anymore of what would happen once humanity started writing its own script. We are now seeing the results of what awoke in our consciousness. New ideas emerging from the depths of our being, lead to uncharted territories.
* * * * * * * * * * *
The Moon will be Void of Course (V/O –forming
On Monday 8/1 between 3:29 PM and 9:06 PM: when the Moon enters libra.
On Wednesday 8/3 between 11:20 PM and 11:58 PM: when the Moon enters Scorpio.
On Saturday 8/6 between 4:24 AM and 9:39 AM: when the Moon enters Sagittarius.
On Monday 8/8 between 3:30 AM and 11:39 AM: when the Moon enters Capricorn.
On Wednesday 8/10 between 9:39 AM and 11:45 AM: when the Moon enters Aquarius.
On Friday 8/12 between 4:07 AM and 11:44 AM: when the Moon enters Pisces.
On Sunday 8/14 between 8:11 AM and 1:43 PM: when the Moon enters Aries.
On Tuesday 8/16 between 1:18 PM and 7:22 PM: when the Moon enters Taurus.
On Friday 8/19 between 4:06 AM and 5:06 AM: when the Moon enters Gemini.
On Sunday 8/21 between 3:06 PM and 5:29 PM: when the Moon enters Cancer.
On Wednesday 8/24 between 2:40 AM and 6:09 AM: when the Moon enters Leo.
From Thursday 8/25 at 11:56 PM till Friday 8/26 at 5:25 PM: when the Moon enters Virgo.
From Sunday 8/28 at 8:08 PM till Monday 8/29 at 2:45 AM: when the Moon enters Libra.
On Wednesday 8/31 between 3:43 AM and 10:11 AM: when the Moon enters Scorpio.
Mark these periods in red in your calendar and avoid scheduling anything of importance during these times as they would amount to… NO thing!
* * * * * * * * * * *
Scheduling our activities using the zodiacal position of the Moon:
Moon in Virgo until Monday 8/1 at 9:05 PM + between Friday 8/26 at 5:25 PM and Monday 8/29 at 2:44 AM : Excellent for starting a new fitness program, learning, healthy nutrition, fasting, clearing our closets, cleaning our home, reorganizing our drawers…. Perfect also for detailed work, the focused use of our intelligence, and taking care of small pets….
Moon in Libra between Monday 8/1 at 9:06 PM and Thursday 8/4 at 4:46 AM + between Monday 8/29 at 2:45 AM and Wednesday 8/31 at 10:10 AM: Great for relationships, associations, diplomatic exchanges with others, anything related to beauty (a haircut, buying new clothes, a make-over…), art (especially painting and decorating…), a pleasant social event (concert, art exhibition…).
Moon in Scorpio between Thursday 8/4 at 4:47 AM and Saturday 8/6 at 9:38 AM: Perfect for scientific research, esoteric studies, self-transformation, shamanism, dealing with the mysteries of life, death, and sexuality, as well as insurances and issues involving personal power.
Moon in Sagittarius between Saturday 8/6 at 9:39 AM and Monday 8/8 at 11:38 AM: Perfect for traveling, religious and/or philosophical activities or matters related to higher education and the law. Excellent for lecturing, learning, perfecting a foreign language, exploring other cultures… Perfect also for athletic training and tending to large animals (horses….).
Moon in Capricorn between Monday 8/8 at 11:39 AM and Wednesday 8/10 at 11:44 AM: Good for furthering our ambitions, asking for a promotion, enlisting the support of people in positions of authority, making a good impression, re-structuring our business, and redefining our long-term goals…
Moon in Aquarius between Wednesday 8/10 at 11:45 AM and Friday 8/12 at 11:43 AM: Perfect for philanthropic activities, charitable organizations, meeting with friends, making new acquaintances. Good also for inventions, far out, progressive ideas, inter-dimensional and time travel, anything related to UFOs, computers and technology in general….
Moon in Pisces between Friday 8/12 at 11:44 AM and Sunday 8/14 at 1:42 PM: Great for meditating, sitting by the ocean, anything related to the sacred, dancing, painting, swimming, dreaming, music, photography, film, sleeping, channeling, connecting with the mystical, the magic and the oneness of all that is…
Moon in Aries between Sunday 8/14 at 1:43 PM and Tuesday 8/16 at 7:21 PM: Perfect for intense physical activities, anything requiring forceful, direct action and self-assertion. Good also for leadership, spontaneity, good will, being a way shower, initiating new projects or bringing our car to the mechanic….
Moon in Taurus between Tuesday 8/16 at 7:22 PM and Friday 8/19 at 5:05 AM: Perfect for any financial matter: paying our bills/debts, asking for the money that is owed to us, opening a bank account, investing in real estate, buying, and selling. Perfect also for a stroll in the park, going to the countryside, connecting with our Mother the Earth… Good also for gardening, pottery, sculpting, as well as bodywork…
Moon in Gemini between Friday 8/19 at 5:06 AM and Sunday 8/21 at 5:28 PM: Excellent for multi-tasking, curiosity, any form of communication, exchanging information, sending e-mails, calling friends and acquaintances. Great also for social activities, attending conferences, reading a book, watching a documentary, gathering data on various topics, connecting with new people….
Moon in Cancer between Sunday 8/21 at 5:29 PM and Wednesday 8/24 at 6:08 AM: Perfect for family activities, especially those involving children. Good for spending more time at home, cooking, nurturing ourselves and those we love, inviting the people we cherish over for dinner. Excellent also for drawing, creative writing, humor, and anything requiring imagination and a touch of craziness….
Moon in Leo between Wednesday 8/24 at 6:09 AM and Friday 8/26 at 5:24 PM: Excellent for anything glamorous, dramatic performances, being in the public's eye, throwing or attending an elegant party, playing with children, romance, and creativity in general…
* * * * * * * * * * * *
This month's intentional meditation starts on Thursday 8/11 at 6:36 PM. Let us take out as many blank sheets of paper as we have intentions and place them near a window, on a balcony or in a garden so that they basked in the light of the Full Moon in Aquarius. Once that moment passes, let us gather our Full Moon charged blank sheets and place them in a folder.
On Saturday 8/27, take out your blank full moon charged papers and write on each a concise, positive intention. Place them on a balcony, in a garden or near a window so that they are out by exactly 1:17 AM for the New Moon in Virgo. Once that moment has passed, staple them together and put them away in a folder expecting the manifestation of all your dreams….
* * * * * * * * * * * *
Monday 8/1: Mars Conjunct Uranus (4:53 PM)
Tempers flare up quickly. We should be careful while driving or using sharp objects. Unexpected sexual attraction happens on short notice. We seek freedom of action at all costs. A strong, rebellious need to express our uniqueness makes us want to break all the rules. Adventure off the beaten path is appealing.
Tuesday 8/2: Venus Sextile Uranus (5:25 AM), Venus Sextile Mars (7:00 PM)
Today, we could easily develop an unexpected crush on someone very different from anyone we have ever been attracted to before. A friendship could turn to love while a love affair might become platonic. Money matters are erratic. Sudden gains could be followed by unforeseen losses and vice-versa.
Wednesday 8/3: Mercury enters Virgo (11:58 PM till August 25)
During the next 3 weeks, our thinking is detailed, methodic and practical. We are studious, willing to work hard to achieve our goals, and super organized. What we lack in imagination, we make up for in the grounded application of our intelligence to small matters that enhance our daily life.
Sunday 8/7: Venus Trine Neptune (9:43 AM), Mars Square Saturn (12:57 PM)
A day of special sensitivity, compassion and serene caring. We are drawn to beauty, elegance, music, and peace. We could feel emotionally vulnerable. We may attract a person with whom we share a strong soul connection. This could well be a dream come true. However, simultaneously and in a completely unrelated manner, the weight of duties and responsibilities could come crashing down on us. In the face of all the hard work that is demanded of us, we could feel rather unsupported by people in positions of authority.
Monday 8/8: Venus Opposition Pluto (10:18 PM)
A relationship may require that we discriminate between compulsive reactions and true love. In the face of conflict, it is advised to choose cooperation over ultimatums, avoid manipulative tactics, remain neutral, and stay as calm and focused as possible.
Thursday 8/11: Sun Square Uranus (5:53 AM), Venus enters Leo (11:30 AM till September 5), Mars Sextile Neptune (2:44 PM)
A rather explosive day caused by a stronger than usual need for independence, rebelliousness, and freedom. The old and the new clash with each other. Innovative concepts are met with caution and reserve. Old structures are suddenly torn down. During the next 3 weeks, we are warmer, more generous, and romantic than usual. Grand emotional gestures make us feel loved. In our actions, we are respectful, kind, sensitive to others, and compassionate.
Sunday 8/14: Sun Opposition Saturn (10:11 AM), Mars Trine Pluto (2:28 PM)
Today, we may feel overwhelmed by work and responsibilities, with very little emotional support. Yet, with discipline and focus, we are responsible and efficient. Passion and courage fuel our actions. A clear focus on what is essential in our lives leads us into a renewed, constructive, ultimately rewarding direction.
Tuesday 8/16: Mercury Trine Uranus (10:46 AM)
A day to expect the unexpected. Sudden breakthroughs happen through intuitive, innovative ideas. Our plans are likely to be disrupted. Unusual people enter our life. We connect dots in new ways. A trip opens new horizons that are particularly liberating. Communications are more free-spirited and futuristic than usual. We are drawn to eccentric people.
Thursday 8/18: Venus Trine Jupiter (1:03 AM)
Our faith in love and life is restored. We feel generous, expansive, sociable, and optimistic. A relationship began today will always be honest and marked by a sense of faith and adventurousness. Financial abundance is likely to occur. Using our money for altruistic purposes ensures its permanence.
Sunday 8/21: Mercury Opposition Neptune (12:40 AM)
Under this transit, signing legally binding documents is not advised. We may have trouble focusing on details. A day best spent daydreaming, watching an inspiring movie, reading a feel-good novel, listening to soothing music, painting, and resting. Meditating is also valuable only if we don't fall prey to spiritual imagination. Our dreams at night could be particularly meaningful.
Monday 8/22: Sun enters Virgo (8:16 PM till September 22), Mercury Trine Pluto (2:59 PM)
During the coming month, we are more attentive to details, are hard-working and dedicated to selfless service. We are likely to be attracted to studying topics related to health. Today, more specifically, our mind is able to X-ray situations and people. We psychically know that others think or feel. Our thinking is deep, our insight penetrating, and our intuition particularly developed. We are drawn to initiations and mysteries. The border separating the metaphysical from the scientific is thinner than usual.
Thursday 8/25: Mercury enters Libra (6:03 PM till September 23)
During the coming month, we express our thoughts diplomatically, with a sense of balance. We seek negotiation and compromise. In conflictual situations, we seek understanding and peace. Justice is important to us, as are balance and harmony. We are attracted to beauty in all its forms. Art is appealing.
Friday 8/26: Venus Square Uranus (9:34 PM), Sun Square Mars (10:27 PM)
A sudden sense of estrangement could disrupt a relationship. The need for freedom and excitement could create an unexpected separation. A day to be careful not to alienate others. Our social life could become unusual, drawing people to us who walk to the sound of their own drummer. We are active and dynamic, yet should beware of tempers flaring up quickly and stay as much away as possible from those prone to aggressive behaviors. Our high energy is best channeled into constructive projects.
Sunday 8/28: Venus Opposition Saturn (11:27 AM)
We could feel lonelier than usual. A day to focus on what we want and need from a love relationship. We see the truth of our relationships. A deep love connection becomes stronger, while a shaky one may dissolve. Money could be scarce. Best to focus on saving rather than spending.
Wishing you an enriching month of August!
In Loving Light.
Michelle Karén, M.A., D.F.Astrol.S.
---
Kindly note that the days and times given are in PST (Pacific Daylight Saving Time). For Rocky Mountain Time (except AZ which is on PDT) add 1 hour. For Central Time, add 2 hours. For Eastern Time, add 3 hours. For Alaskan Time, subtract 1 hour. For Hawaii-Aleutian Time, subtract 2 hours. For Greenwich, add 8 hours. For Central European time (CET) add 9 hours, for Eastern European Time (EET), add 10 hours.
The world is shifting. As old paradigms become irrelevant, we need the astrological insight and gifts that Michelle Karén provides for people worldwide, right now. Having predicted current global circumstances, she also holds the answers to help empower people. Michelle Karén is the author of the groundbreaking book, Astrology for Enlightenment, published by Atria, an imprint of Simon & Schuster.
Copyright © 2022 Michelle Karen Books. www.michellekaren.com
Source Here
© 2022 crystalwind.ca. All rights reserved.
---
CrystalWind.ca is free to access and use.
Please support us with a small gift of $11.11 or $22.22 or $33.33.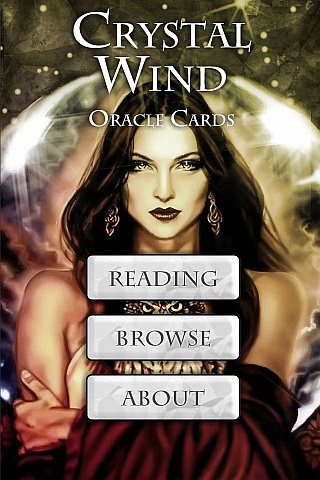 Cut Through The Illusions!
Available On

Spirit Animal Totem Of The Day!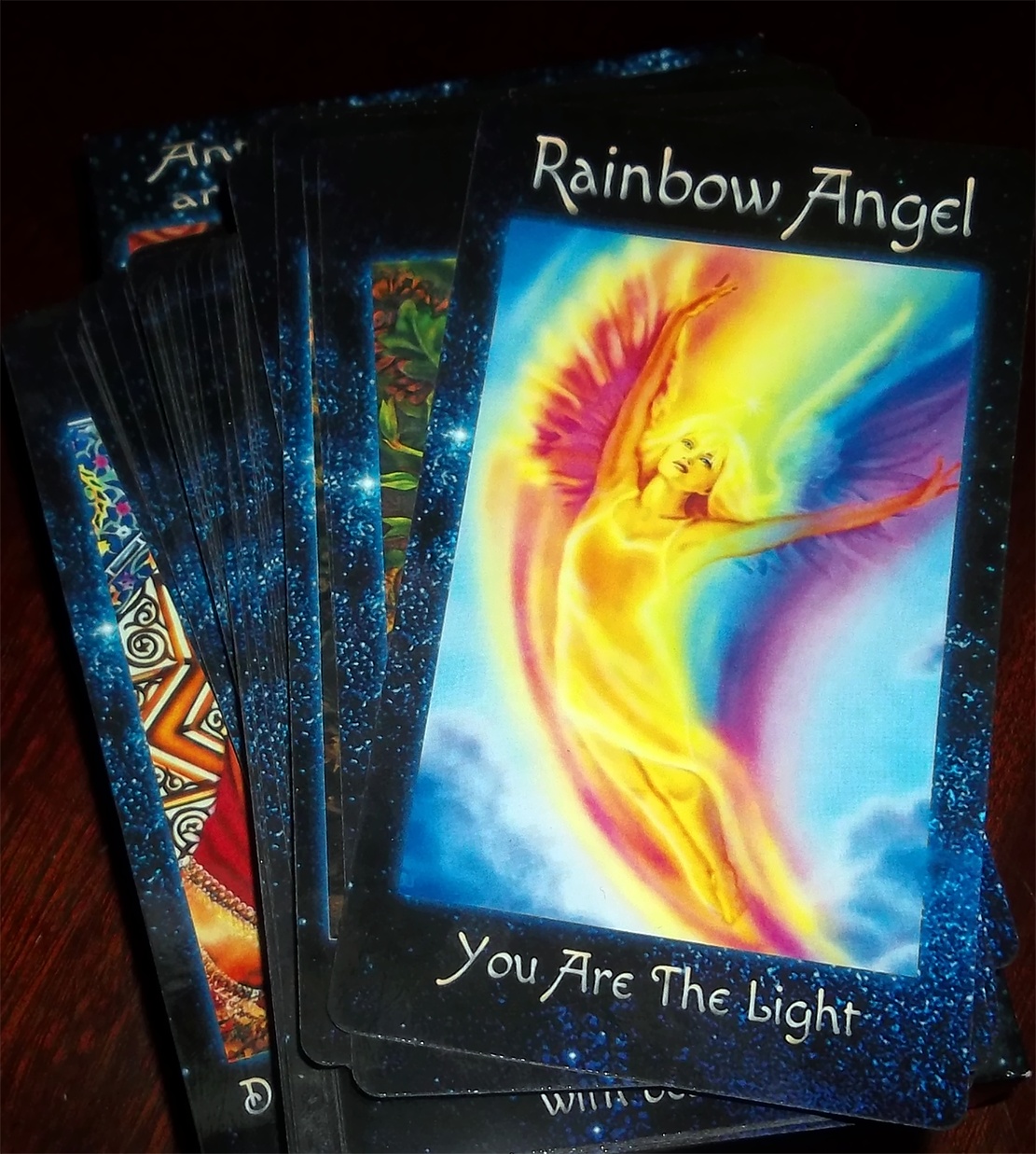 The Crystal Wind Oracle
Myth & Magic Card Deck!
Details Here!
NEW Expanded
Printed & Boxed!
Now with 58 cards!
Who is Online Now
We have 1077 guests and no members online