Support crystalwind.ca with your donation and help spread spirituality and positivity.
Blessings!
Category: Forecasts and Horoscopes Written by Michelle Karen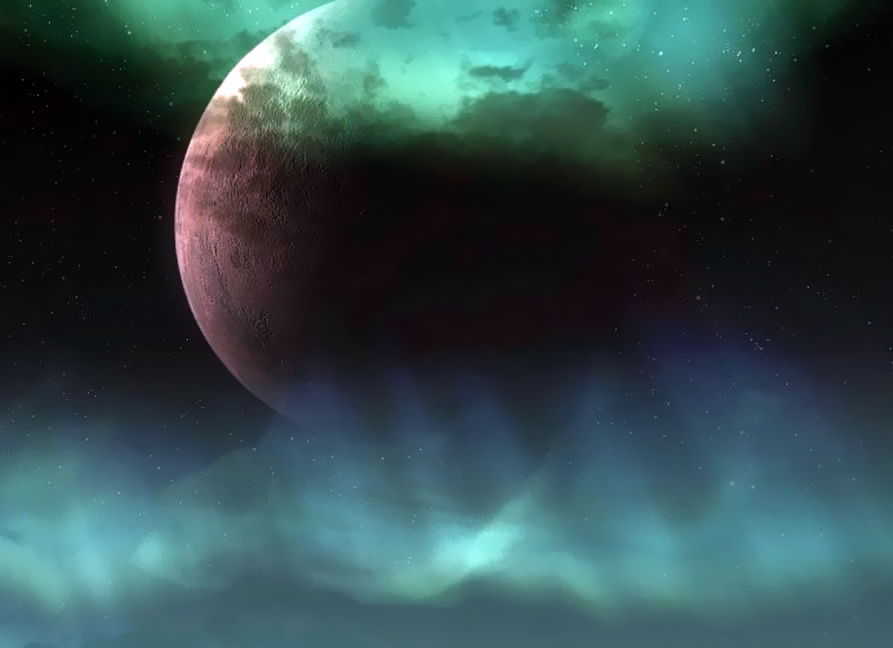 AUGUST 2023
Wunjo, "bliss". This beautiful rune invites us to be very present to the moment and do what we love the most. Expressing gratitude towards our blessings, finding joy in performing our work well, using our talents with humility, and acknowledging the gifts we receive, leads to a well-deserved success. This is the surest way of creating abundance in our life.
* * * * * * * * * * *
Saturn remains retrograde this whole month until November 3rd. Its shadow period remains until February 8, 2024. The degrees covered in August (5º43'-3º34' Pisces) are symbolized by: "A parade of army officers in full dress", "A church bazaar" and "Heavy car traffic on a narrow isthmus linking two seashore resorts". Do we serve the divine or ourselves? Is our faith in the unknowable stronger than our trust in material values? These are some of the questions we need to ask ourselves. We may have to reevaluate some of our plans, and express care and compassion towards those less privileged than ourselves. Our weaknesses are exposed. Frustrations towards an authority figure, a boring job, or a toxic relationship test our patience and our level of self-esteem. Lessons need to be learned from past mistakes. Patience and faith are required to overcome restrictions. Healing of ancient grief is now available. We are invited to revisit a creative project that had been collecting dust.
Neptune remains retrograde this whole month until December 5. Its shadow period remains until March 26, 2024. The degrees traveled at in August (27º26'-26º48' Pisces) are associated to the following images: "A fertile garden under the full Moon reveals a variety of full -grown vegetables", and "The harvest Moon illumines a clear autumnal sky". Deceit, lies, smokescreens force us to use extra discernment. Confusion reigns making what is right wrong and what is wrong right. Yet, if we trust our intuition, a huge wealth of true knowledge is available to us.
Pluto remains retrograde this whole month until October 10. Its shadow period ends on February 1st, 2024. The degree covered in August (28º54'-28º16' Capricorn) is symbolized by: "A woman reading tea leaves". In the face of corruption, abuses of power at all levels, the rise of evil, and deep manipulations, we need to look within and focus on hope and integrity. Our sense of power and self-esteem is being tested.
Venus remains retrograde until September 3 between 27º01' and 12º32' Leo. Its shadow period remains until October 7. An old flame could return. In our search for bliss and happiness, we may need to reassess a love relationship. Old ideas on how to make money could be re-actualized.
Mercury turns retrograde on August 23 at 21º49' Virgo until September 15. Its shadow period lasts until September 30th. The degrees covered in August (21º49' to 19º21' Virgo). The images associated with these degrees are: "A royal coat of arms enriched with previous stones," "A girl's basketball team" and "A caravan of cars headed to the West Coast." Attention to details prevails. In our need to be practical and efficient, we are willing to work hard, move if necessary, and definitely improve existing conditions. Our emotions are ruled by our mind. We could be extra critical or suffer from the harsh judgement of another.
Mars enters Libra on Sunday 8/27 until October 12. During the coming 2 months, Libra natives are favored. We assert ourselves in a more balanced way, seek fair relationships and think of the consequences of our actions on others. We may be drawn to more pleasurable activities that enhance our beauty and bring us peace. Being in a love relationship feels important.
Uranus turns retrograde on Monday 8/28 till January 26, 2024. Its shadow period will last until May 14, 2024. The degree covered in August (23º05' Taurus) is symbolized by: "An Indian warrior riding fiercely, human scalps hanging from his belt." Rebellion against oppression permeates the atmosphere. We seek freedom, need to express our individuality, and adamantly defend our rights. Any obstacle on our path, we resolutely obliterate.
* * * * * * * * * * *
The Moon will be Void of Course (V/O –forming no major aspect with any planet before entering the following sign-):
On Wednesday 8/2 between 2:15 PM and 8:05 PM: when the Moon enters Pisces.
On Friday 8/4 between 6:21 PM and 8:19 PM: when the Moon enters Aries.
On Sunday 8/6 between 9:13 PM and 11:25 PM: when the Moon enters Taurus.
On Wednesday 8/9 between 3:39 AM and 6:05 AMenters Gemini.
On Friday 8/11 between 10:27 AM and 3:52 PM: when the Moon enters Cancer.
On Monday 8/14 between 12:46 AM and 3:36 AM: when the Moon enters Leo.
On Wednesday 8/16 between 2:38 AM and 4:14 PM: when the Moon enters Virgo.
On Saturday 8/19 between 1:51 AM and 4:53 AM: when the Moon enters Libra.
On Monday 8/21 between 1:31 PM and 4:22 PM: when the Moon enters Scorpio.
From Wednesday 8/23 at 10:10 PM till Thursday 8/24 at 1:07 AM: when the Moon enters Sagittarius.
On Saturday 8/26 between 4:56 AM and 6:05 AM: when the Moon enters Capricorn.
On Monday 8/28 between 4:49 AM and 7:32 AM: when the Moon enters Aquarius.
From Tuesday 8/29 at 8:04 PM till Wednesday 8/30 at 6:56 AM: when the Moon enters Pisces.
Mark these periods in red in your calendar and avoid scheduling anything of importance during these times as they would amount to… NO thing!
* * * * * * * * * * *
Scheduling our activities using the zodiacal position of the Moon:
Moon in Aquarius until Wednesday 8/2 at 8:04 PM + between Monday 8/28 at 7:32 AM and Wednesday 8/30 at 6:55 AM: Perfect for philanthropic activities, charitable organizations, meeting with friends, making new acquaintances. Good also for inventions, far out, progressive ideas, inter-dimensional and time travel, anything related to UFOs, computers, and technology in general….
Moon in Pisces between Wednesday 8/2 at 8:05 PM and Friday 8/4 at 8:18 PM + between Wednesday 8/30 at 6:56 AM and Friday 9/1 at 6:24 AM: Great for meditating, sitting by the ocean, anything related to the sacred, dancing, painting, swimming, dreaming, music, photography, film, sleeping, channeling, connecting with the mystical, the magic and the oneness of all that is…
Moon in Aries between Friday 8/4 at 8:19 PM and Sunday 8/6 at 11:24 PM: Perfect for intense physical activities, anything requiring forceful, direct action and self-assertion. Good also for leadership, spontaneity, good will, being a way shower, initiating new projects or bringing our car to the mechanic….
Moon in Taurus between Sunday 8/6 at 11:25 PM and Wednesday 8/9 at 6:04 AM: Perfect for any financial matter: paying our bills/debts, asking for the money that is owed to us, opening a bank account, investing in real estate, buying, and selling. Perfect also for a stroll in the park, going to the countryside, connecting with our Mother the Earth… Good also for gardening, pottery, sculpting, as well as bodywork…
Moon in Gemini between Wednesday 8/9 at 6:05 AM and Friday 8/11 at 3:51 PM: Excellent for multi-tasking, curiosity, any form of communication, exchanging information, sending e-mails, calling friends and acquaintances. Great also for social activities, attending conferences, reading a book, watching a documentary, gathering data on various topics, connecting with new people….
Moon in Cancer between Friday 8/11 at 3:52 PM and Monday 8/14 at 3:35 AM: Perfect for family activities, especially those involving children. Good for spending more time at home, cooking, nurturing ourselves and those we love, inviting the people we cherish over for dinner. Excellent also for drawing, creative writing, humor, and anything requiring imagination and a touch of craziness….
Moon in Leo between Monday 8/14 at 3:36 AM and Wednesday 8/16 at 4:13 PM: Excellent for anything glamorous, dramatic performances, being In the public's eye, throwing or attending an elegant party, playing with children, romance, and creativity in general…
Moon in Virgo between Wednesday 8/16 at 4:14 PM and Saturday 8/19 at 4:52 AM: Excellent for starting a new fitness program, learning, healthy nutrition, fasting, clearing our closets, cleaning our home, reorganizing our drawers…. Perfect also for detailed work, the focused use of our intelligence, and taking care of small pets….
Moon in Libra between Saturday 8/19 at 4:53 AM and Monday 8/21 at 4:21 PM: Great for relationships, associations, diplomatic exchanges with others, anything related to beauty (a haircut, buying new clothes, a make-over…), art (especially painting and decorating…), a pleasant social event (concert, art exhibition…).
Moon in Scorpio between Monday 8/21 at 4:22 PM and Thursday 8/24 at 1:06 AM: Perfect for scientific research, esoteric studies, self-transformation, shamanism, dealing with the mysteries of life, death, and sexuality, as well as insurances and issues involving personal power.
Moon in Sagittarius between Thursday 8/24 at 1:07 AM and Saturday 8/26 at 6:04 AM: Perfect for traveling, religious and/or philosophical activities or matters related to higher education and the law. Excellent for lecturing, learning, perfecting a foreign language, exploring other cultures… Perfect also for athletic training and tending to large animals (horses….).
Moon in Capricorn between Saturday 8/26 at 6:05 AM and Monday 8/28 at 7:31 AM: Good for furthering our ambitions, asking for a promotion, enlisting the support of people in positions of authority, making a good impression, re-structuring our business, and redefining our long-term goals…
* * * * * * * * * * * *
This month's intentional meditation starts on Tuesday 8/1. Let us take out as many blank sheets of paper as we have intentions and place them near a window, on a balcony or in a garden so that they basked in the light of the Full Moon in Aquarius at exactly 11:32 AM. Once that moment passes, let us gather our Full Moon charged blank sheets and place them in a folder.
On Wednesday 8/16, take out your blank full moon charged papers and write on each a concise, positive intention. Place them on a balcony, in a garden or near a window so that they are out by exactly 2:38 AM for the New Moon in Leo. Once that moment has passed, staple them together and put them away in a folder expecting the manifestation of all your dreams….
* * * * * * * * * * * *
Tuesday 8/1: Mars Trine Jupiter (6:38 PM), Mercury Opposition Saturn (7:18 PM)
A wonderful day to start an exciting adventure with enthusiasm and optimism. Great for expanding our business and taking calculated risks. Our practicality prevents us from going overboard and becoming too excessive in our actions.
Sunday 8/6: Sun Square Jupiter (5:03 PM)
We might be tempted today to go over budget, derail from our diet, and drink too much. A day to review our moral standards and be humble, modest and grateful.
Wednesday 8/9: Venus Square Uranus (4:08 AM), Mercury Trine Jupiter (5:47 PM)
A certain restlessness marks this day. We could be rather rebellious, seek much freedom in our relationships, abruptly end a relationship, and impulsively jump in an unstable affair. Social matters are likely to be exciting albeit short lived. We need to be cautious financially. Extravagance, over-enthusiasm, biting more than we can chew leads to sudden, unexpected losses. Our optimism is high. A great day for a long-distance trip, engaging in a horizon-opening study, or studying religion or philosophy.
Sunday 8/13: Sun Conjunct Venus (4:16 AM),
A nice, pleasant day. We are diplomatic, socially agreeable, kind, and balanced. We seek beauty and harmony. A good day to gather with friends, visit an art gallery, redecorate our home, or just relax.
Tuesday 8/15: Sun Square Uranus (7:35 PM)
A day to expect the unexpected. Unusual events suddenly wreck our plans. We could feel restless, rebellious, and erratic. Our need for independence in our relationships could lead to tensions and estrangements. Our ingenuity and inventiveness are highly developed.
Wednesday 8/16: Mars Trine Uranus (6:53 AM)
Changes are in the air. With daring and inventive decisions, we strike out in new, challenging directions, meet unusual people, and expand into uncharted territory. We may be drawn to more adventurous sports and taking dynamic risks. Competitive activities are exciting.
Tuesday 8/22: Venus Square Jupiter (5:16 AM), Mars Opposition Neptune (1:34 PM)
Today, our judgement may not be the best, our common sense, and sense of moderation are likely to go out the window. Matters are blurry, confusion reigns, things are not as they seem. Someone close to us could be deceitful. Not a good day for a financial investment or hiring someone to work for us. We should strive for moderation, peace, and gratitude.
Wednesday 8/23: Sun enters Virgo (2:01 AM) till September 22, Mercury retrograde (12:50 PM)
During the coming month, we are more grounded, practical, hard-working, and attentive to details. Selfless service figures high on our list. We are drawn to helping those who are helpless, putting order where there is disorder, and bringing solace where there is disease. Herbal medicine, the healing arts, health, and nutrition are particularly appealing. A great period to revamp our dietary habits and study a useful topic that can help us lead a more meaningful life. Regarding Mercury retrograde, kindly refer to the opening paragraph.
Thursday 8/24: Mars Trine Pluto (5:23 PM)
Our ideas are convincing. With direct, honest, and courageous actions, we elicit the cooperation we need. Our positive and in-depth energy helps us smooth out discords as well as eliminate what is non-essential. Excellent for construction and renovation work.
Sunday 8/27: Sun Opposition Saturn (1:28 AM), Mars enters Libra (6:20 AM)
A trying day. The weight of our duties and responsibilities could feel heavier than usual. Loneliness, pessimism, as well as a sense of doom and gloom could overcome us. The possibility that we might fail is paralyzing. The best is to approach our work with seriousness, discipline, and focus, and lay low. Dignity and efficiency will see us to the finish line. Regarding Mars in Libra, kindly refer to the opening paragraph.
Monday 8/28: Uranus Retrograde (7:39 PM)
Kindly refer to the paragraph here.
Wishing you a wonderful month of August!
In Loving Light.
Michelle Karén, M.A., D.F.Astrol.S.
---
Kindly note that the days and times given are in PST (Pacific Daylight Saving Time). For Rocky Mountain Time (except AZ which is on PDT) add 1 hour. For Central Time, add 2 hours. For Eastern Time, add 3 hours. For Alaskan Time, subtract 1 hour. For Hawaii-Aleutian Time, subtract 2 hours. For Greenwich, add 8 hours. For Central European time (CET) add 9 hours, for Eastern European Time (EET), add 10 hours.
The world is shifting. As old paradigms become irrelevant, we need the astrological insight and gifts that Michelle Karén provides for people worldwide, right now. Having predicted current global circumstances, she also holds the answers to help empower people. Michelle Karén is the author of the groundbreaking book, Astrology for Enlightenment, published by Atria, an imprint of Simon & Schuster.
Copyright © 2022 Michelle Karen Books. www.michellekaren.com
Source Here
© 2023 crystalwind.ca. All rights reserved. We track all IP addresses with sniffer technology. Using a VPN
CrystalWind.ca is free to use because of donations from people like you. Please help support us!
Blessings!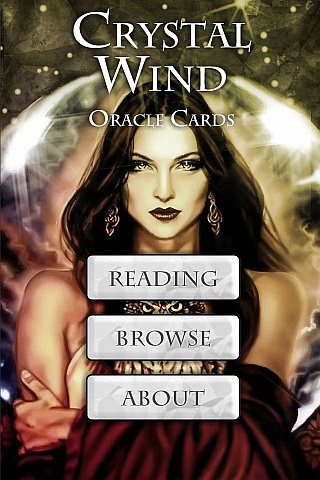 Cut Through The Illusions!
Available On

Spirit Animal Totem Of The Day!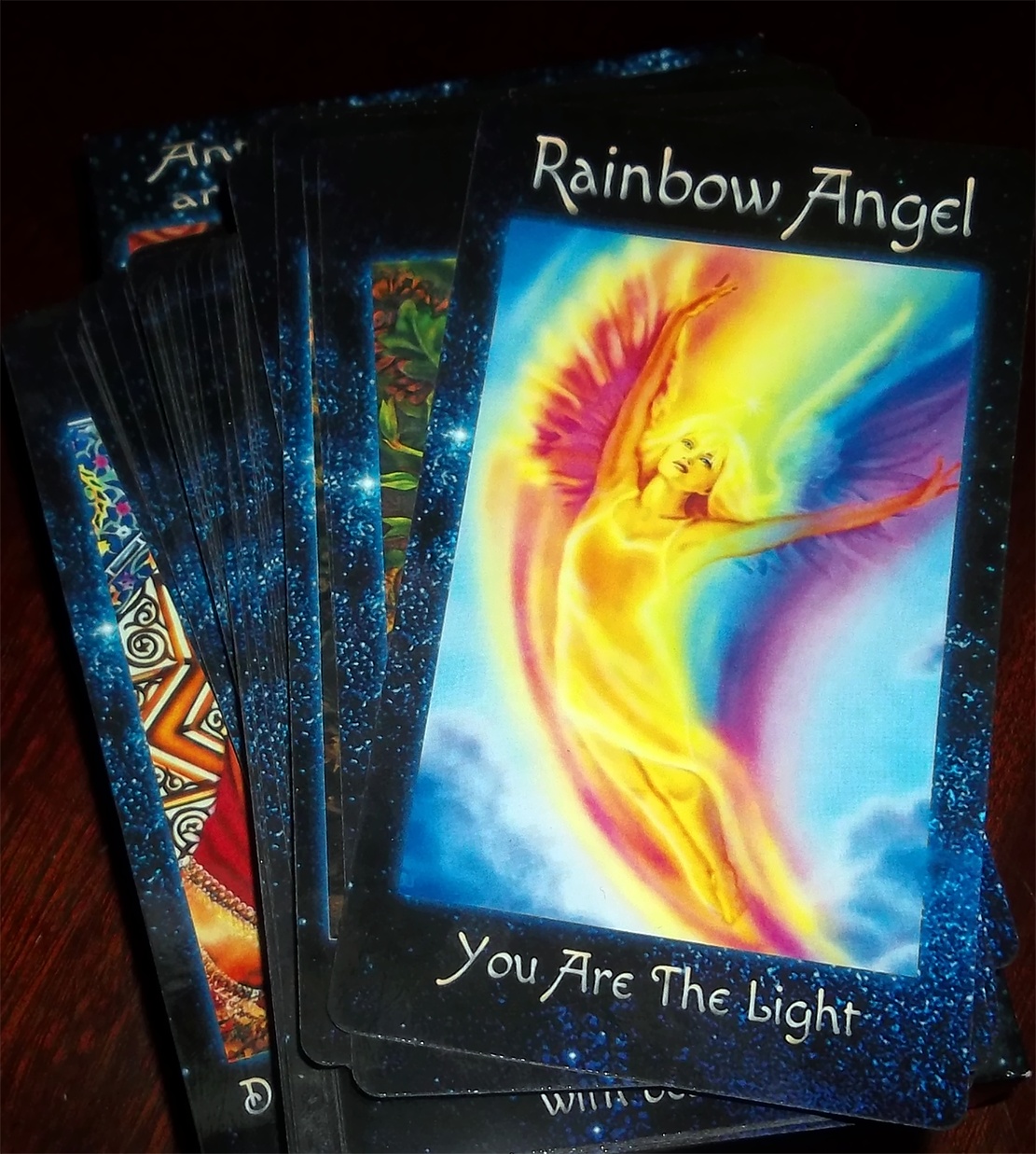 The Crystal Wind Oracle
Myth & Magic Card Deck!
Details Here!
NEW Expanded
Printed & Boxed!
Now with 58 cards!
Who is Online Now
We have 1272 guests and no members online