Category: Forecasts and Horoscopes Written by Michelle Karen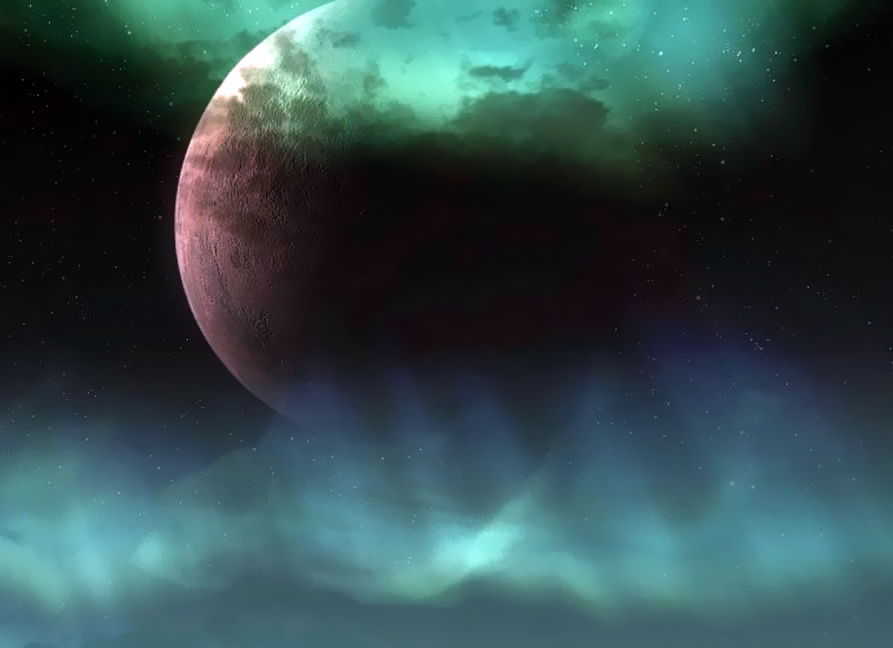 DECEMBER 2021
RUNE OF THE MONTH: Jera "Harvest". During this last month of the year, we should reflect on what we did and didn't do in the past 12 months. Consequences are always the measure of what we sowed. Are we happy with what we accomplished? Could we have done more? Are there areas of our lives we avoided, tasks we delayed? Are our projects still meaningful? Are our dreams still valid? Is a re-routing called for? As this year ends and we are about to start a new one, we should think in terms of one cycle finishing for another to start. Learning from our lessons, pulling out the weeds of what no longer serves us and creating anew is what ensures the continuity of our growth.
* * * * * * * * * * *
Following the November 19 Lunar Eclipse in Taurus, we shall experience a Solar Eclipse on Friday December 3 at 11:43 PM. The degree of this new Eclipse (12º22' Sagittarius) is represented in the Sabian Symbols by: "A widow's past is brought to light". Rebellion is very much in the air. Many people are going to be held accountable for their past lack of integrity. The truth behind the lies will start emerging. Many will realize how deeply they have been misled. Fake news appearing real caused life choices some may come to regret.
Venus turns retrograde on Sunday 12/19 at 2:36 AM at 26º29' Capricorn until January 29, 2022. Her shadow period remains until March 2, 2022. This degree is symbolized by: "A mountain pilgrimage". Relationships will come to the forefront. Long-forgotten lovers could re-emerge. It will be important to set clear boundaries, be on the lookout for draining, toxic people who try to wiggle their way back into our lives. Power struggles, manipulations, blackmailing could cause much damage if we don't have the courage to stand up for ourselves. On the positive side, an old affair could resurface, allowing us to see it in a renewed light. A love that went wrong in the past, could now go very right. Money matters will also be revisited with more wisdom, clarity, and consciousness. We could find new ways of making a living that are more fulfilling to our soul, and be able to save enough to afford the home, renovations or decorations that we had dreamed of.
Jupiter enters Pisces on Tuesday 12/28 at 8:09 PM until May 10th, 2022. It will re-enter this sign from October 28 till December 20th, 2022. We already had a taste of Jupiter in Pisces earlier this year between May 13 and July 28. This is a truly magical position for Jupiter. Compassion, spirituality, and tolerance will bloom. A renewed understanding of the divine will permeate our lives. A form of second Coming could manifest, giving new hope to humanity. Our belief in a Higher Power will be strong again. Our trust in the goodness of life will boost our spirits. Imagination, creativity, generosity, and intuition will blossom. Faith will create positive circumstances which in turn will bring so-called good luck, opening wonderful opportunities for expansion.
Uranus remains retrograde this whole month until January 17, 2022. Its shadow period remains until May 5th, 2022. The degrees covered in December (11º46'-10º56' Taurus) are symbolized by: "A young couple walk down Main-Street, window-shopping" and "a woman sprinkling flowers". As so many situations we believed in are crumbling, as reality as we knew it, is dissolving, new hopes emerge for the life we get to dream into being. The old is leaving, allowing a different truth to emerge, one that we are creating with our visions for a greater, stronger, more personable future.
Neptune turns direct on December 1st at 20º24' Pisces. This degree is associated to the following image: "A little white lamb, a child and a Chinese servant". The veil that has been covering the truth will start lifting. The fog that created confusion will begin dissipating. A time to follow our own intuition and not false prophets, to listen to our inner voice and trust our feelings. If something doesn't feel right, it simply isn't, no matter how good it looks. Only will a return to our own innocence and humility allow us to discern what is real from what isn't.
* * * * * * * * * * *
The Moon will be Void of Course (V/O –forming no major aspect with any planet before entering the following sign-):
From Thursday 12/2 at 9:22 PM till Friday 12/3 at 4:13 AM: when the Moon enters Sagittarius.
From Saturday 12/4 at 9:08 PM till Sunday 12/5 at 3:31 AM: when the Moon enters Capricorn.
From Monday 12/6 at 8:42 PM till Tuesday 12/7 at 3:49 AM: when the Moon enters Aquarius.
On Thursday 12/9 between 2:00 AM and 6:53 AM: when the Moon enters Pisces.
On Saturday 12/11 between 11:40 AM and 1:46 PM: when the Moon enters Aries.
From Monday 12/13 at 6:52 PM and Tuesday 12/14 at 12:11 AM: when the Moon enters Taurus.
On Thursday 12/16 between 8:08 AM and 12:43 PM: when the Moon enters Gemini.
From Saturday 12/18 at 10:02 PM and Sunday 12/19 at 1:42 AM: when the Moon enters Cancer.
On Tuesday 12/21 between 6:44 AM and 1:54 PM: when the Moon enters Leo.
From Thursday 12/23 at 10:39 PM and Friday 12/24 at 12:24 AM: when the Moon enters Virgo.
On Sunday 12/26 between 12:39 AM and 8:24 AM: when the Moon enters libra.
On Tuesday 12/28 between 1:11 PM and 1:16 PM: when the Moon enters Scorpio.
On Thursday 12/30 between 9:10 AM and 3:08 PM: when the Moon enters Sagittarius.
Mark these periods in red in your calendar and avoid scheduling anything of importance during these times as they would amount to… NO thing!
* * * * * * * * * * *
Scheduling our activities using the zodiacal position of the Moon:
Moon in Scorpio between Wednesday 12/1 at 3:55 AM and Friday 12/3 at 4:12 AM + Thursday 12/30 at 3:07 PM: Perfect for scientific research, esoteric studies, self-transformation, shamanism, dealing with the mysteries of life, death, and sexuality, as well as insurances and issues involving personal power.
Moon in Sagittarius between Friday 12/3 at 4:13 AM and Sunday 12/5 at 3:30 AM + between 12/30 at 3:08 PM and Saturday 1/1 at 3:01 PM: Perfect for traveling, religious and/or philosophical activities or matters related to higher education and the law. Excellent for lecturing, learning, perfecting a foreign language, exploring other cultures… Perfect also for athletic training and tending to large animals (horses….).
Moon in Capricorn between Sunday 12/5 at 3:31 AM and Tuesday 12/7 at 3:48 AM: Good for furthering our ambitions, asking for a promotion, enlisting the support of people in positions of authority, making a good impression, re-structuring our business and redefining our long-term goals…
Moon in Aquarius between Tuesday 12/7 at 3:49 AM and Thursday 12/9 at 6:52 AM: Perfect for philanthropic activities, charitable organizations, meeting with friends, making new acquaintances. Good also for inventions, far out, progressive ideas, inter-dimensional and time travel, anything related to UFOs, computers and technology in general….
Moon in Pisces between Thursday 12/9 at 6:53 AM and Saturday 12/11 at 1:45 PM: Great for meditating, sitting by the ocean, anything related to the sacred, dancing, painting, swimming, dreaming, music, photography, film, sleeping, channeling, connecting with the mystical, the magic and the oneness of all that is…
Moon in Aries between Saturday 12/11 at 1:46 PM and Tuesday 12/14 at 12:10 AM: Perfect for intense physical activities, anything requiring forceful, direct action and self-assertion. Good also for leadership, spontaneity, good will, being a way shower, initiating new projects or bringing our car to the mechanic….
Moon in Taurus between Tuesday 12/14 at 12:11 AM and Thursday 12/16 at 12:42 PM: Perfect for any financial matter: paying our bills/debts, asking for the money that is owed to us, opening a bank account, investing in real estate, buying and selling. Perfect also for a stroll in the park, going to the countryside, connecting with our Mother the Earth… Good also for gardening, pottery, sculpting, as well as bodywork…
Moon in Gemini between Thursday 12/16 at 12:43 PM and Sunday 12/19 at 1:41 AM: Excellent for multi-tasking, curiosity, any form of communication, exchanging information, sending e-mails, calling friends and acquaintances. Great also for social activities, attending conferences, reading a book, watching a documentary, gathering data on various topics, connecting with new people….
Moon in Cancer between Sunday 12/19 at 1:42 AM and Tuesday 12/21 at 1:53 PM: Perfect for family activities, especially those involving children. Good for spending more time at home, cooking, nurturing ourselves and those we love, inviting the people we cherish over for dinner. Excellent also for drawing, creative writing, humor and anything requiring imagination and a touch of craziness….
Moon in Leo between Tuesday 12/21 at 1:54 PM and Friday 12/24 at 12:23 AM: Excellent for anything glamorous, dramatic performances, being in the public's eye, throwing or attending an elegant party, playing with children, romance and creativity in general…
Moon in Virgo between Friday 12/24 at 12:24 AM and Sunday 12/26 at 8:23 AM: Excellent for starting a new fitness program, learning, healthy nutrition, fasting, clearing our closets, cleaning our home, reorganizing our drawers…. Perfect also for detailed work, the focused use of our intelligence, and taking care of small pets….
Moon in Libra between Sunday 12/26 at 8:24 AM and Tuesday 12/28 at 1:15 PM: Great for relationships, associations, diplomatic exchanges with others, anything related to beauty (a haircut, buying new clothes, a make-over…), art (especially painting and decorating…), a pleasant social event (concert, art exhibition…).
* * * * * * * * * * * *
Our intentional meditation started on Friday 11/19. We placed as many blank sheets of paper as we had intentions near a window, on a balcony or in a garden so that they would bask in the light of the Full Moon in Taurus. Once that moment passed, we gathered our Full Moon charged blank sheets and placed them in a folder.
On Friday 12/3 on the New Moon in Sagittarius, take out your blank full moon charged papers and write on each a concise, positive intention. Place them on a balcony, in a garden or near a window so that they are out by exactly 11:43 PM. Once that moment has passed, staple them together and put them away in a folder expecting the manifestation of all your dreams….
Next month's intentional meditation starts on Saturday 12/18. Take out as many blank sheets of paper as you will have intentions and place them near a window, on a balcony or in a garden so that they bask in the light of the Full Moon in Gemini at exactly 8:36 PM. Once that moment will have passed, gather your Full Moon charged blank sheets and place them in a folder.
* * * * * * * * * * * *
Friday 12/3: Solar Eclipse in Sagittarius (11:43 PM)
Kindly refer to the paragraph below, click here
Monday 12/6: Mars Sextile Pluto (3:41 AM)
A day of intense will-power. Excellent for a project requiring sustained physical stamina and profound concentration. We could be drawn to topics relating to life after death, wish to investigate a mystery and be concerned with joint financial matters.
Tuesday 12/7: Mercury Square Neptune (7:16 AM), Mars Square Jupiter (10:21 PM)
Our mind could be a little foggy. Today, attention to detail is definitely not something we want to be concerned with. Best to leave the signature of legally binding documents for a more focused and grounded day. Impractical thinking could make us the prey of shady, greedy characters. We could feel more tired than usual. Best to lay low, watch a feel-good movie, read an inspiring novel, dream, be artistically creative, and relax.
Saturday 12/11: Venus Conjunct Pluto (8:29 AM), Mercury Sextile Jupiter (11:24 AM), Sun Square Neptune (10:21 PM)
A good day for a passionate romantic date. A new love relationship feels fated -a meeting on all levels: physical, emotional, mental, and spiritual. We express ourselves with greater self-confidence, exuberance, optimism, and a contagious trust in life. Excellent for lecturing, publishing, attending a conference and gathering with like-spirited friends. If however, we feel somewhat lacking in ambition, maybe directionless and a little lethargic, we shouldn't force ourselves to be efficient. Today, just going with the flow is enough.
Monday 12/13: Mars enters Sagittarius (1:52 AM) till January 24, Mercury enters Capricorn (9:52 AM) till January 3rd.
During the next 5 weeks, Sagittarius natives or Ascendants are favored. Excellent for an adventure requiring survival skills and athletic abilities. Travel feels exciting. Sports are attractive. Our energy is positive and dynamic. During the next 3 weeks, our thoughts are serious. We express ourselves with wisdom and measure. Traditional concepts seem appealing. Long-term plans are encouraged. We are attracted to more mature people who can support our ambitions. Silence and solitude are preferred to big crowds.
Sunday 12/19: Sun Sextile Jupiter (4:32 PM)
A day of fun extravaganza! If we are careful not to go overboard in pleasures, this should be one of the luckiest days of the whole year. Excellent for gathering with friends, attending an elegant event, going to a conference that expands our horizons, traveling or at the very least getting interested in a different culture/religion/philosophy of life. Our optimism, self-confidence and exuberance attract many wonderful opportunities to ourselves.
Monday 12/20: Mercury Trine Uranus (12:18 PM)
A day to expect the unexpected. New ideas come in a flash of insight. We connect dots that are not readily connected. Plans change suddenly. Remaining flexible and present to the moment, helps us discover how freeing those disruptions are. Some boring friendships could be dropped in favor of more exciting, independent, unusual people who open us up to futuristic concepts.
Tuesday 12/21: the Sun enters Capricorn (7:59 AM) till January 21st
During the coming month, we tend to be more withdrawn, prone to silence and solitude. We seek seriousness, are focused, disciplined as well as hard-working and are content with fewer friends whom we respect and admire. Burying ourselves in projects that help us advance our long-term ambitions feels like a valuable use of our time. Reading and studying are more appealing than superficial interactions with others.
Thursday 12/23: Saturn Square Uranus (11:17 PM)
Unexpected events could suddenly revolutionize situations we had grown so accustomed to, we may never have even given a thought to the possibility of them ever changing. People across the globe could fight actively against their freedoms being taken away. A huge rebellion against restrictions and limitations could create in many places in the world major social unrest. On a personal level, this is a day to balance the old and the new, keeping what works while discarding what needs to be transformed so that we may integrate elements that will resolutely move our lives forward.
Saturday 12/25: Venus Conjunct Pluto (4:02 AM)
Kindly refer to Saturday 12/11.
Sunday 12/26: Mercury Sextile Neptune (1:29 PM)
Our mind tends to drift into dreamland. Not a good day for mental work requiring attention to facts and figures, but excellent for art and pleasant interactions with like-spirited people. Photography, dance, music, movies, and painting are favored. Creative characters are particularly inspired.
Tuesday 12/28: Jupiter enters Pisces (8:09 PM) till May 10th
Kindly refer to the paragraph below, click here
Wednesday 12/29: Mercury Conjunct Venus (2:27 AM), Mars Sextile Saturn (4:22 PM)
A day of pleasant conversations. Good for writing e-mails and making phone calls that are diplomatic and positive. Excellent for gathering with friends and thinking nice thoughts. We are wise, disciplined, focused and hard-working. Today, the structures we build are solid, ready to withstand the test of time.
Thursday 12/30: Mercury Conjunct Pluto (1:54 AM)
Communications are intense and insightful. We X-ray situations and people. Our powers of manifestation and our influence on others are intensified. Today, our thoughts and emotions being particularly strong, we should be careful with the words we use and the feelings we entertain. Excellent for a study requiring profound concentration. We are drawn to metaphysical explorations and science. Life after death, the positive and negatives uses of power and sexuality, and genealogy could be great topics of interest.
Wishing you a wonderful end of year and a happy holiday season!
Michelle Karén, M.A., D.F.Astrol.S.
---
Kindly note that the days and times given are in PST (Pacific Daylight Saving Time). For Rocky Mountain Time (except AZ which is on PDT) add 1 hour. For Central Time, add 2 hours. For Eastern Time, add 3 hours. For Alaskan Time, subtract 1 hour. For Hawaii-Aleutian Time, subtract 2 hours. For Greenwich, add 8 hours. For Central European time (CET) add 9 hours, for Eastern European Time (EET), add 10 hours.
The world is shifting. As old paradigms become irrelevant, we need the astrological insight and gifts that Michelle Karén provides for people worldwide, right now. Having predicted current global circumstances, she also holds the answers to help empower people. Michelle Karén is the author of the groundbreaking book, Astrology for Enlightenment, published by Atria, an imprint of Simon & Schuster.
Copyright © 2021 Michelle Karen Books. www.michellekaren.com
Source Here
© 2021 crystalwind.ca. All rights reserved.
---
CrystalWind.ca is free to access and use.
Please support us with a small gift of $11.11 or $22.22 or $33.33.
Spirit Animal Totem Of The Day!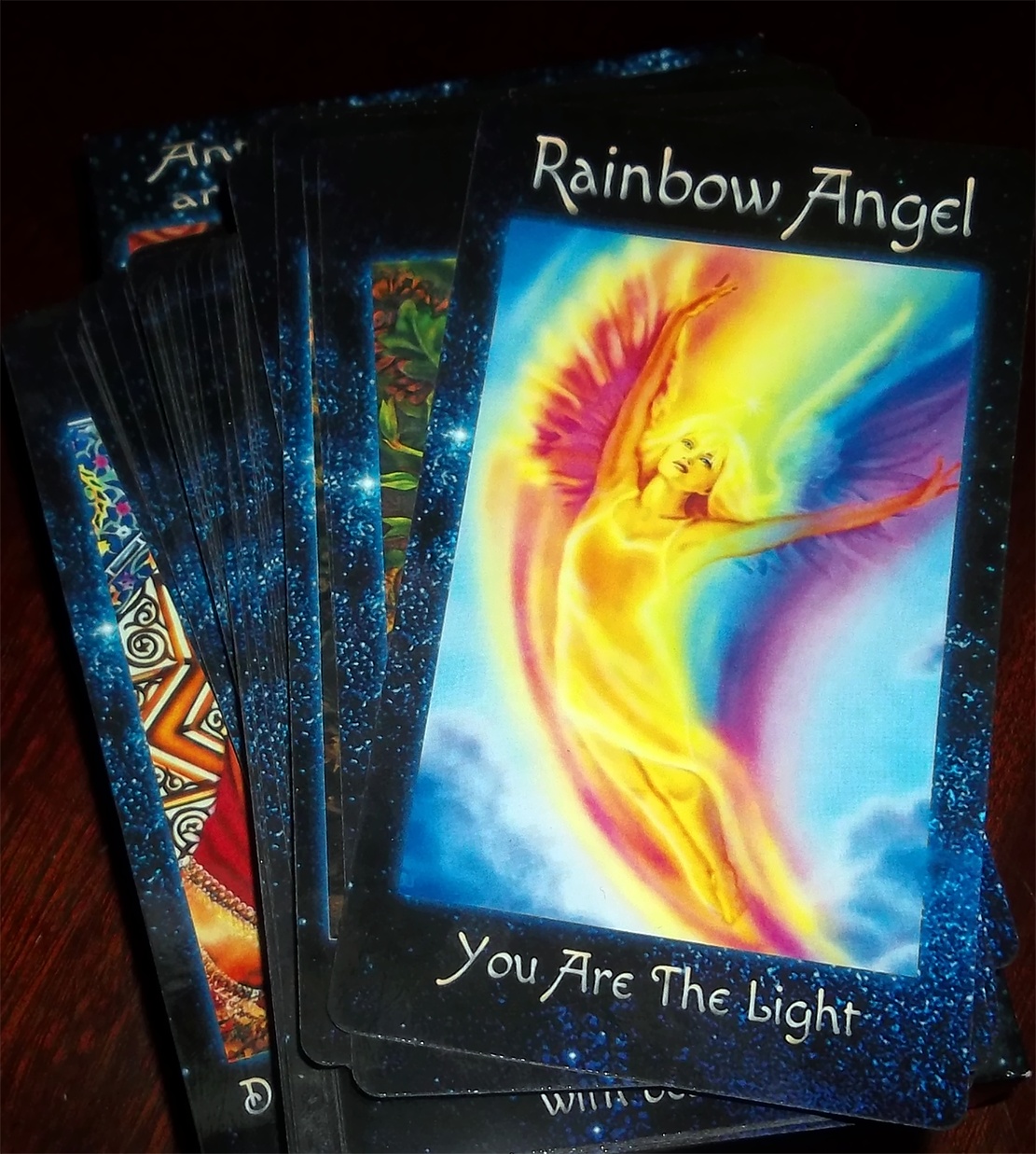 The Crystal Wind Oracle
Myth & Magic Card Deck!
Details Here!
NEW Expanded
Printed & Boxed!
Now with 58 cards!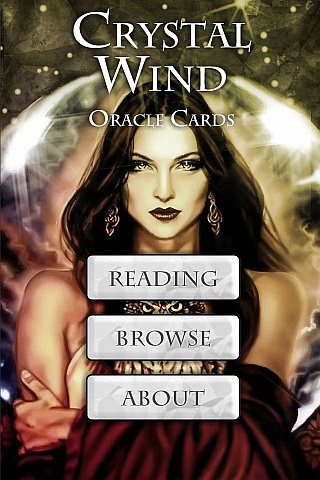 Cut Through The Illusions!
Who is Online Now
We have 796 guests and no members online