Category: Forecasts and Horoscopes Written by Michelle Karen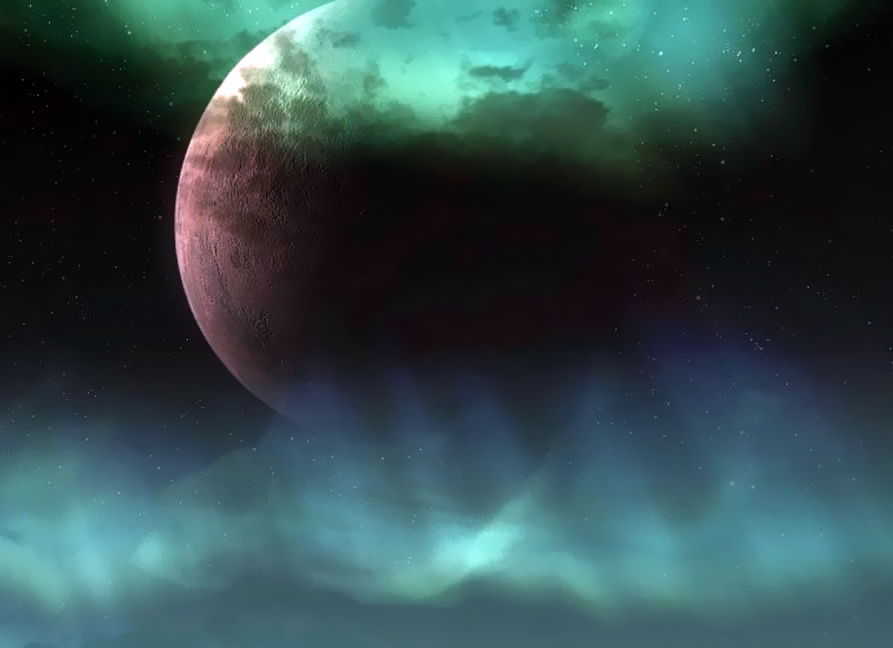 JANUARY 2022
RUNE OF THE MONTH: Isa "Ice". Running on ice is never a good idea! A frozen lake can support our weight but can also break with little, to no, warning sign. Ice also preserves our food and refreshes us when the weather is too hot. When frozen, water becomes solid and heavy but also connects islands together that in the summer we could never walk to. We are asked to listen and enter 2022 slowly and cautiously. In this first month of the new year, being quiet, reserved, patient, disciplined, and brave is recommended.
* * * * * * * * * * *
Mercury turns retrograde on Friday 1/14 at 3:41 AM till February 3 between 10º19' and 25º34' Capricorn. Its shadow period remains until February 24. The next 3 weeks require that we rethink our organization. Adapting our structures to new demands allows us to be more effective. Taking responsibility for our words and actions is an absolute necessity. We could adopt a more pragmatic approach to life, and might even show signs of cautious pessimism. Carrying ourselves with dignity and authority helps us impose clear boundaries. Within self-imposed rules, our mind is serious, focused on hard work, disciplined, and ambitious.
Uranus turns direct on Monday 1/17 at 7:27 AM at 10º49' Taurus. Its shadow period remains until May 5th, 2022. This degree is symbolized by: "A woman watering flowers in her garden". The past months have brought much rebelliousness in us, encouraged us to assert our truth and individuate. We found what makes us feel free and discovered who we really are in our uniqueness. In this newfound completed-ness, we can now literally cultivate our garden, enjoy the beauty of life, give birth to more enchantment, and feel serene.
Venus turns direct on Saturday 1/29 at 12:46 AM at 11º07' Capricorn. Her shadow period remains until March 2, 2022. This degree is symbolized by: "An illustrated lecture on natural science reveals little-known aspects of life". According to the Webster dictionary, "natural science is any science dealing with matter, energy, their interrelations and transformations". As an old love may have resurfaced and we delved deeper into our blocks to love, intimacy, and the notion of companionship in general, much emerges that was buried within ourselves, that needs either healing, to be explored, or released. Romance is always a complex topic that brings old emotional scars to the surface, confronts us with our deepest fears, and forces us to examine closely our dreams, ideals, and illusions. Relationships are powerful catalysts of transformation for good or ill, depending on our choice of partners.
* * * * * * * * * * *
The Moon will be Void of Course (V/O –forming no major aspect with any planet before entering the following sign-):
On Saturday 1/1 between 12:16 PM and 3:02 PM: when the Moon enters Capricorn.
On Monday 1/3 between 8:21 AM and 2:44 PM: when the Moon enters Aquarius.
On Tuesday 1/4 between 4:45 PM and Wednesday 1/5 at 4:17 PM: when the Moon enters Pisces.
On Friday 1/7 between 2/23 PM and 9:26 PM: when the Moon enters Aries.
From Sunday 1/9 at 11:23 PM till Monday 1/10 at 6:47 AM: when the Moon enters Taurus.
On Wednesday 1/12 between 11:39 AM and 7:08 PM: when the Moon enters Gemini.
From Friday 1/14 at 6:22 PM till Saturday 1/15 at 8:11 AM: when the Moon enters Cancer.
On Monday 1/17 between 3:48 PM and 8:03 PM: when the Moon enters Leo.
On Thursday 1/20 between 12:15 AM and 6:02 AM: when the Moon enters Virgo.
On Saturday 1/22 between 11:46 AM and 2:03 PM: when the Moon enters libra.
On Monday 1/24 between 2:10 PM and 7:57 PM: when the Moon enters Scorpio.
On Wednesday 1/26 between 9:28 PM and 11:34 PM: when the Moon enters Sagittarius.
From Friday 1/28 at 11:00 AM till Saturday 1/29 at 1:09 AM: when the Moon enters Capricorn.
From Sunday 1/30 at 8:44 PM till Monday 1/31 at 1:43 AM: when the Moon enters Aquarius.
Mark these periods in red in your calendar and avoid scheduling anything of importance during these times as they would amount to… NO thing!
* * * * * * * * * * *
Scheduling our activities using the zodiacal position of the Moon:
Moon in Sagittarius since 12/30 at 3:08 PM till Saturday 1/1 at 3:01 PM + between Wednesday 1/26 at 11:34 PM and Friday 1/28 at 1:08 AM: Perfect for traveling, religious and/or philosophical activities or matters related to higher education and the law. Excellent for lecturing, learning, perfecting a foreign language, exploring other cultures… Perfect also for athletic training and tending to large animals (horses….).
Moon in Capricorn between Sunday 1/1 at 3:02 PM and Monday 1/3 at 2:43 PM + between Friday 1/28 at 1:09 AM and Sunday 1/30 at 1:42 AM: Good for furthering our ambitions, asking for a promotion, enlisting the support of people in positions of authority, making a good impression, re-structuring our business, and redefining our long-term goals…
Moon in Aquarius between Monday 1/3 at 2:44 PM and Wednesday 1/5 at 4:16 PM: Perfect for philanthropic activities, charitable organizations, meeting with friends, making new acquaintances. Good also for inventions, far out, progressive ideas, inter-dimensional and time travel, anything related to UFOs, computers and technology in general….
Moon in Pisces between Wednesday 1/5 at 4:17 PM and Friday 1/7 at 9:26 PM: Great for meditating, sitting by the ocean, anything related to the sacred, dancing, painting, swimming, dreaming, music, photography, film, sleeping, channeling, connecting with the mystical, the magic and the oneness of all that is…
Moon in Aries between Friday 1/7 at 9:27 PM and Monday 1/10 at 6:47 AM: Perfect for intense physical activities, anything requiring forceful, direct action and self-assertion. Good also for leadership, spontaneity, good will, being a way shower, initiating new projects or bringing our car to the mechanic….
Moon in Taurus between Monday 1/10 at 6:48 AM and Wednesday 1/12 at 7:07 PM: Perfect for any financial matter: paying our bills/debts, asking for the money that is owed to us, opening a bank account, investing in real estate, buying, and selling. Perfect also for a stroll in the park, going to the countryside, connecting with our Mother the Earth… Good also for gardening, pottery, sculpting, as well as bodywork…
Moon in Gemini between Wednesday 1/12 at 7:08 PM and Friday 1/14 at 8:10 AM: Excellent for multi-tasking, curiosity, any form of communication, exchanging information, sending e-mails, calling friends and acquaintances. Great also for social activities, attending conferences, reading a book, watching a documentary, gathering data on various topics, connecting with new people….
Moon in Cancer between Friday 1/14 at 8:11 AM and Monday 1/17 at 8:02 PM: Perfect for family activities, especially those involving children. Good for spending more time at home, cooking, nurturing ourselves and those we love, inviting the people we cherish over for dinner. Excellent also for drawing, creative writing, humor, and anything requiring imagination and a touch of craziness….
Moon in Leo between Monday 1/17 at 8:03 PM and Thursday 1/20 at 6:01 AM: Excellent for anything glamorous, dramatic performances, being in the public's eye, throwing or attending an elegant party, playing with children, romance, and creativity in general…
Moon in Virgo between Thursday 1/20 at 6:02 AM and Saturday 1/22 at 2:02 PM: Excellent for starting a new fitness program, learning, healthy nutrition, fasting, clearing our closets, cleaning our home, reorganizing our drawers…. Perfect also for detailed work, the focused use of our intelligence, and taking care of small pets….
Moon in Libra between Saturday 1/22 at 2:03 PM and Monday 1/24 at 7:56 PM: Great for relationships, associations, diplomatic exchanges with others, anything related to beauty (a haircut, buying new clothes, a make-over…), art (especially painting and decorating…), a pleasant social event (concert, art exhibition…).
Moon in Scorpio between Monday 1/24 at 7:57 PM and Wednesday 1/26 at 11:33 PM: Perfect for scientific research, esoteric studies, self-transformation, shamanism, dealing with the mysteries of life, death, and sexuality, as well as insurances and issues involving personal power.
* * * * * * * * * * * *
Our intentional meditation started on Saturday 12/18. We placed as many blank sheets of paper as we had intentions near a window, on a balcony or in a garden so that they would bask in the light of the Full Moon in Gemini. Once that moment passed, we gathered our Full Moon charged blank sheets and placed them in a folder.
On Sunday 1/2 on the New Moon in Capricorn, take out your blank full moon charged papers and write on each a concise, positive intention. Place them on a balcony, in a garden or near a window so that they are out by exactly 10:33 AM. Once that moment has passed, staple them together and put them away in a folder expecting the manifestation of all your dreams….
Next month's intentional meditation starts on Monday 1/17. Take out as many blank sheets of paper as you will have intentions and place them near a window, on a balcony or in a garden so that they bask in the light of the Full Moon in Leo at exactly 3:48 PM. Once that moment will have passed, gather your Full Moon charged blank sheets and place them in a folder.
* * * * * * * * * * * *
Saturday 1/1: Sun Trine Uranus (1:50 AM), Mercury enters Aquarius (11:10 PM till 1/25)
New friendships, unexpected good fortune, and exciting activities mark this day. We are interested in self-improvement, develop new interests, and are ready for untried adventures. Expecting the unexpected and breaking free from our daily routine, expands our horizons. During the next 3 weeks, we are particularly social. Attracted to unusual people, our ideas are innovative, social reforms come to the forefront, and we are drawn to humanitarian endeavors.
Wednesday 1/5: Venus Sextile Neptune (8:03 AM)
An inspiring day for artists and creators. Our appreciation of beauty is particularly refined. A new romance could feel ethereal. A soul connection may seem almost too enchanted to be consummated. At best it is, at worst we should beware of illusions. Smoke screens and lies could veil a less than ideal partner in a smoke of charm and perfection that eventually dissipates, revealing that person's "feet of clay".
Saturday 1/8: Sun Conjunct Venus (4:48 PM)
A pleasant day of harmonious interactions with others. We seek peace, balance, and beauty. Kind, considerate and respectful of others, our exchanges are diplomatic. A good day to beautify our home and ourselves, go shopping for a new outfit and/or offer ourselves, or a loved one, a nice bouquet of flowers.
Monday 1/10: Sun Sextile Neptune (7:28 PM)
A day of creative imagination. Artists are particularly favored, especially painters, dancers, photographers, and musicians. Our sensitivity to the invisible is finely tuned. Our dreams could be very vivid. Our empathy is more developed than usual, enabling us to inspire others with a sense of peace and balance.
Tuesday 1/11: Mars Square Neptune (1:43 PM)
Today, hidden resentments, self-destructive tendencies, suppressed jealousy, and/or covert hostility can be particularly damaging. Secret enemies could sabotage our projects. Fraudulent actions are a danger. Best to lay low, meditate, sleep, dream, and engage in quiet, inspiring, artistic activities that stimulate our imagination.
Sunday 1/16: Sun Conjunct Pluto (6:51 AM)
A chance is offered to us to make a fresh new start. Today, past, unfulfilled desires could come to fruition. Our inner strength, our courage and determination exert a powerful influence on others. Major changes transform our awareness.
Wednesday 1/19: the Sun enters Aquarius (6:39 PM till 2/18)
During the next month, we become champions of freedom, innovations, and futuristic ideas. We are focused on friendship, humanitarian projects and social justice. Our minds function in unusual ways making us inventive and drawn to science fiction, ufology, and scientific works.
Sunday 1/23: Sun Conjunct Mercury (2:28 AM)
A good day to socialize, make new acquaintances, exchange information, and travel short distances. This day is most likely spent making phone calls, writing emails, reading brochures, watching short videos, as well as connecting with friends.
Monday 1/24: Mars enters Capricorn (4:53 AM till March 5)
During the next month and a half, Capricorn natives are favored. Actions are structured, backed by hard work, disciplined focus, and fueled by the ambition to succeed. Self-imposed limitations help us grow with wisdom and maturity.
Tuesday 1/25: Mercury re-enters Capricorn (7:05 PM till 2/14)
During the next 3 weeks, our thinking is more serious and mature. We are possibly more silent, seek solitude and the company of books that deepen our understanding of life. We are drawn to older, wiser people, as well as to those who have culminated in their career and can support our own ambitions.
Friday 1/28: Mercury Conjunct Pluto (8:16 PM)
Our ability to X-ray situations and people helps us be aware of the subtle nuances in our social interactions. Secret, sensitive information divulged at the wrong time to the wrong person could have devastating consequences. A deep understanding of our mind-body connection leads to powerful healing. We are drawn to the mysteries of life.
Sunday 1/30: Sun Square Uranus (11:32 AM)
Our rebelliousness and need for freedom of expression are likely to be more disastrous than constructive. Unexpected, rash reactions could lead to relationship breakups. Unforeseeable events could suddenly change our plans. Staying present to the moment, as well as flexible, is essential. Reflecting before rushing into action is advised.
Wishing you the best new year ever!
In Loving Light.
Michelle Karén, M.A., D.F.Astrol.S.
---
Kindly note that the days and times given are in PST (Pacific Daylight Saving Time). For Rocky Mountain Time (except AZ which is on PDT) add 1 hour. For Central Time, add 2 hours. For Eastern Time, add 3 hours. For Alaskan Time, subtract 1 hour. For Hawaii-Aleutian Time, subtract 2 hours. For Greenwich, add 8 hours. For Central European time (CET) add 9 hours, for Eastern European Time (EET), add 10 hours.
The world is shifting. As old paradigms become irrelevant, we need the astrological insight and gifts that Michelle Karén provides for people worldwide, right now. Having predicted current global circumstances, she also holds the answers to help empower people. Michelle Karén is the author of the groundbreaking book, Astrology for Enlightenment, published by Atria, an imprint of Simon & Schuster.
Copyright © 2021 Michelle Karen Books. www.michellekaren.com
Source Here
© 2022 crystalwind.ca. All rights reserved.
---
CrystalWind.ca is free to access and use.
Please support us with a small gift of $11.11 or $22.22 or $33.33.
Spirit Animal Totem Of The Day!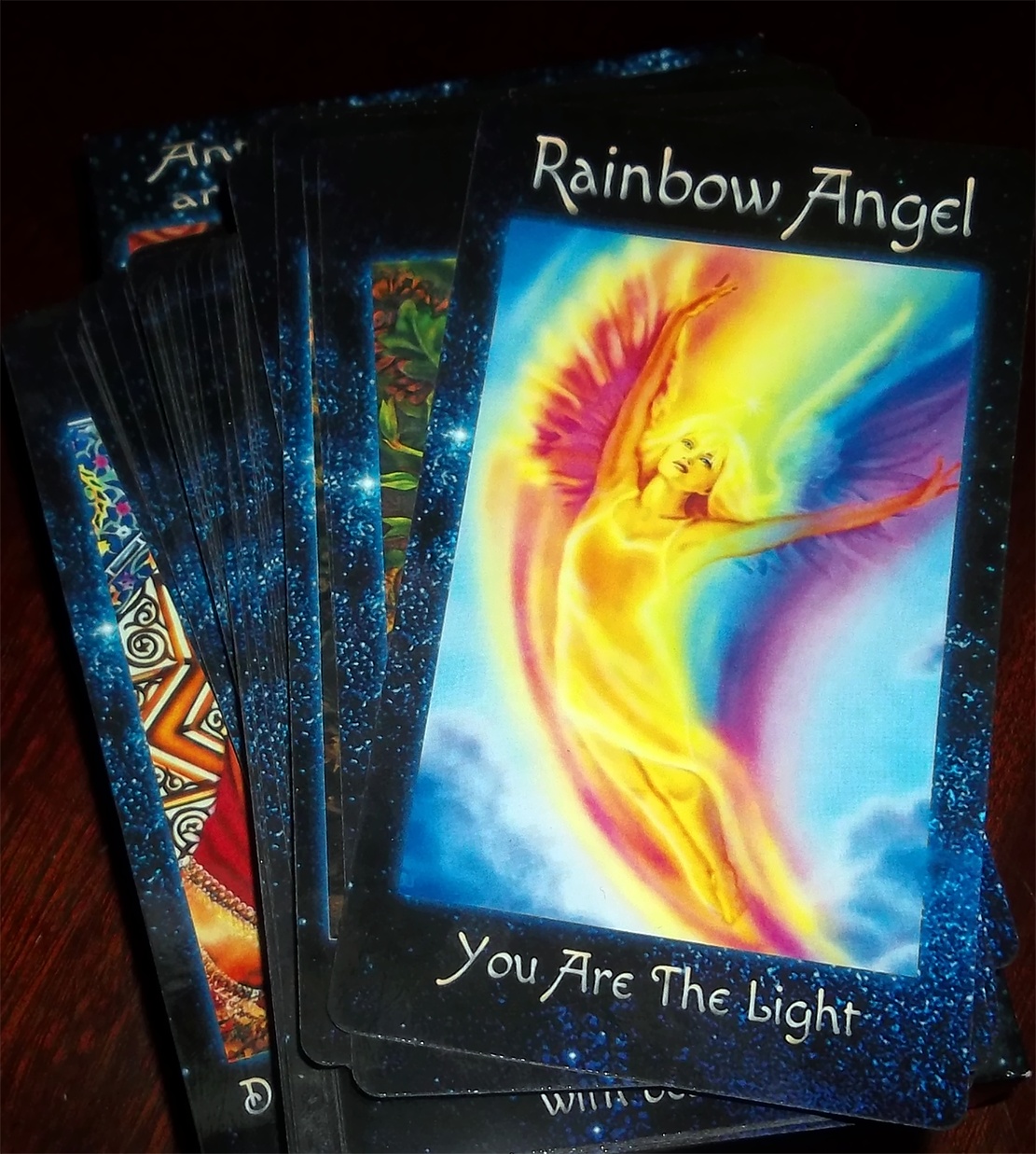 The Crystal Wind Oracle
Myth & Magic Card Deck!
Details Here!
NEW Expanded
Printed & Boxed!
Now with 58 cards!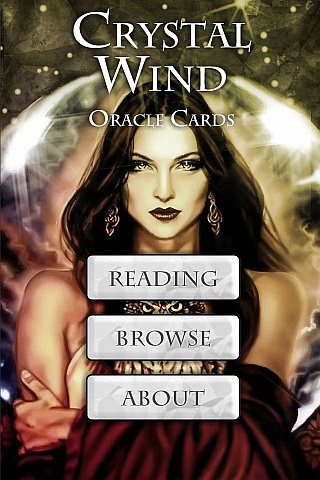 Cut Through The Illusions!
Who is Online Now
We have 831 guests and no members online