Support crystalwind.ca with your donation and help spread spirituality and positivity.
Blessings!
Category: Forecasts and Horoscopes Written by Michelle Karen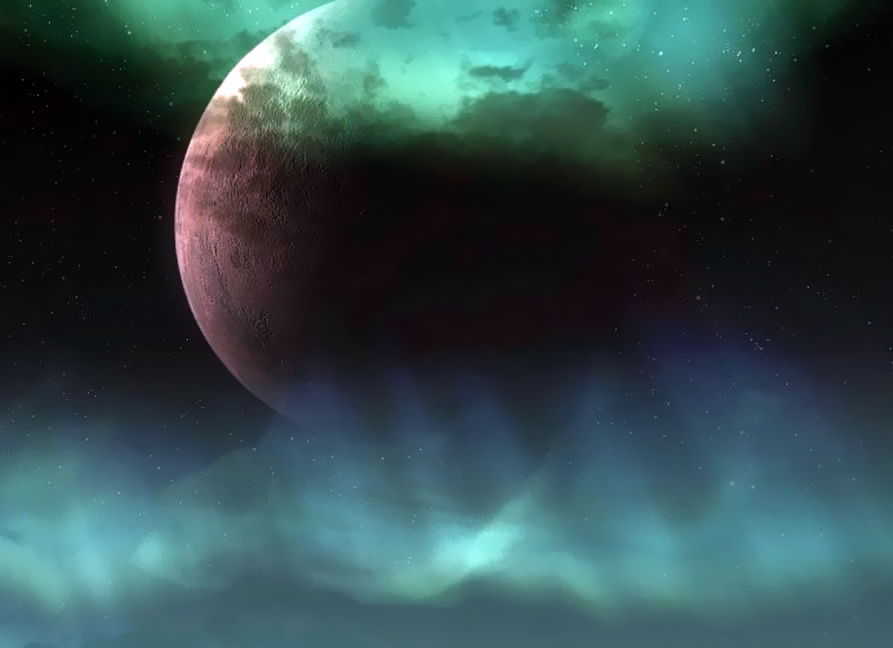 JULY 2023
RUNE OF THE MONTH: Hagal, "hailstorm". Like hail that is cold and hard, we need to wipe our slate clean and decide what we wish to rebuild, how, and for what purpose.

Outmoded relationships, situations, and attitudes are being taken out of our lives this month, creating space for new beginnings. Let us not be sad for what no longer is that wasn't serving our highest good anymore and look forward to the new endeavors we can now manifest.
* * * * * * * * * * *
Saturn remains retrograde this whole month until November 3rd. Its shadow period remains until February 8, 2024. The degree covered in July (7º04'-5º46' Pisces) are symbolized by: "A girl blowing a bugle", "Illuminated by a shaft of light, a large cross lies on rocks surrounded by sea and mist", and "A parade of army officers in full dress". How do we balance our personal needs and our obligations? What are our values? Is our faith stronger than our sense of duty and worldly responsibilities? Do we serve the divine, do we serve society or do we serve ourselves? These are all questions we need to ask ourselves during this period.
Neptune remains retrograde this whole month until December 5. Its shadow period remains until March 26, 2024. The degree traveled at in July (27º41'-27º27' Pisces) is associated to the following image: "A fertile garden under the Full Moon". Amidst all the lies creating more and more confusion, it is important that we connect to Nature's wisdom, seek the quietness of trees and plants, and know that magic abounds in our hearts once we truly follow our own inspiration in alignment with the cosmic forces.
Pluto remains retrograde this whole month until October 10 (at 27º54' Capricorn). Its shadow period ends on February 1st 2024. The 2 degrees covered in July (29º37'-28º55' Capricorn) are symbolized by: "Directors of a large firm meet in secret conference", and "A woman reading tea leaves". Power comes both from within and from without. We may be subjected to the rules, regulations and whims of external authority figures who seem to decide our fate without particularly caring about the people, but that doesn't mean that we are victims. Our inner knowingness, messages from beyond, spiritual guidance, signs from the other side of the veil are always available to us when we pay attention.
Mars enters Virgo on Monday 7/10 until August 28. Virgo natives are favored during this period. Our actions are more selfless, service oriented, aimed at creating order out of chaos and bringing healing to diseases. We are increasingly concerned with employment, exercise, the quality of our food, all forms of medicine, the magical properties of plants, and the welfare of animals.
Venus turns retrograde on Saturday 7/22 at 28º36' Leo until September 3 (12º14' Leo). Its shadow period remains until October 7. The degrees covered in July (28º36'-27º21' Leo) are associated to the following images in the Sabian Symbols: "A mermaid emerges from the ocean ready for rebirth in human form" and "Many little birds on the limb of a large tree". A lost love may re-emerge. We may need to reassess all our relationships, but particularly our romantic connections. This is the time to focus on those people who bring joy and happiness in our lives and free ourselves from the toxic ones. We feel romantic, warm-hearted, and seek people who are as much in love with life as we are.
* * * * * * * * * * *
The Moon will be Void of Course (V/O –forming no major aspect with any planet before entering the following sign-):
On Sunday 7/2 between 6:33 AM and 10:20 AM: when the Moon enters Capricorn.
On Tuesday 7/4 between 9:45 AM and 10:30 AM: when the Moon enters Aquarius.
On Thursday 7/6 between 6:42 AM and 10:33 AM: when the Moon enters Pisces.
On Saturday 7/8 between 11:22 AM and 12:19 PM: when the Moon enters Aries.
On Monday 7/10 between 4:11 PM and 4:55 PM: when the Moon enters Taurus.
From Wednesday 7/12 at 11:11 PM till Thursday 7/13 at 12:26 AM: when the Moon enters Gemini.
On Saturday 7/15 between 5:35 AM and 10:13 AM: when the Moon enters Cancer.
On Monday 7/17 between 8:06 PM and 9:39 PM: when the Moon enters Leo.
On Thursday 7/20 between 7:08 AM and 10:13 AM: when the Moon enters Virgo.
On Saturday 7/22 between 9:06 PM and 10:54 PM: when the Moon enters Libra.
On Tuesday 7/25 between 8:05 AM and 9:55 AM: when the Moon enters Scorpio.
On Thursday 7/27 between 3:36 PM and 5:24 PM: when the Moon enters Sagittarius.
On Saturday 7/29 between 4:51 PM and 8:44 PM: when the Moon enters Capricorn.
On Monday 7/31 between 7:13 PM and 8:58 PM: when the Moon enters Aquarius.
Mark these periods in red in your calendar and avoid scheduling anything of importance during these times as they would amount to… NO thing!
* * * * * * * * * * *
Scheduling our activities using the zodiacal position of the Moon:
Moon in Sagittarius until Sunday 7/2 at 10:19 AM + between Thursday 7/27 at 5:24 PM and Saturday 7/29 at 8:43 PM: Perfect for traveling, religious and/or philosophical activities or matters related to higher education and the law. Excellent for lecturing, learning, perfecting a foreign language, exploring other cultures… Perfect also for athletic training and tending to large animals (horses….).
Moon in Capricorn between Sunday 7/2 at 10:20 AM and Tuesday 7/4 at 10:29 AM + between Saturday 7/29 at 8:44 PM and Monday 7/31 at 8:57 PM: Good for furthering our ambitions, asking for a promotion, enlisting the support of people in positions of authority, making a good impression, re-structuring our business, and redefining our long-term goals…
Moon in Aquarius between Tuesday 7/4 at 10:30 AM and Thursday 7/6 at 10:32 AM: Perfect for philanthropic activities, charitable organizations, meeting with friends, making new acquaintances. Good also for inventions, far out, progressive ideas, inter-dimensional and time travel, anything related to UFOs, computers, and technology in general….
Moon in Pisces between Thursday 7/6 at 10:33 AM and Saturday 7/8 at 12:18 PM: Great for meditating, sitting by the ocean, anything related to the sacred, dancing, painting, swimming, dreaming, music, photography, film, sleeping, channeling, connecting with the mystical, the magic and the oneness of all that is…
Moon in Aries between Saturday 7/8 at 12:19 PM and Monday 7/10 at 4:54 PM: Perfect for intense physical activities, anything requiring forceful, direct action and self-assertion. Good also for leadership, spontaneity, good will, being a way shower, initiating new projects or bringing our car to the mechanic….
Moon in Taurus between Monday 7/10 at 4:55 PM and Thursday 7/13 at 12:25 AM: Perfect for any financial matter: paying our bills/debts, asking for the money that is owed to us, opening a bank account, investing in real estate, buying, and selling. Perfect also for a stroll in the park, going to the countryside, connecting with our Mother the Earth… Good also for gardening, pottery, sculpting, as well as bodywork…
Moon in Gemini between Thursday 7/13 at 12:26 AM and Saturday 7/15 at 10:12 AM: Excellent for multi-tasking, curiosity, any form of communication, exchanging information, sending e-mails, calling friends and acquaintances. Great also for social activities, attending conferences, reading a book, watching a documentary, gathering data on various topics, connecting with new people….
Moon in Cancer between Saturday 7/15 at 10:13 AM and Monday 7/17 at 9:38 PM: Perfect for family activities, especially those involving children. Good for spending more time at home, cooking, nurturing ourselves and those we love, inviting the people we cherish over for dinner. Excellent also for drawing, creative writing, humor, and anything requiring imagination and a touch of craziness….
Moon in Leo between Monday 7/17 at 9:39 PM and Thursday 7/20 at 10:12 AM: Excellent for anything glamorous, dramatic performances, being in the public's eye, throwing or attending an elegant party, playing with children, romance, and creativity in general…
Moon in Virgo between Thursday 7/20 at 10:13 AM and Saturday 7/22 at 10:53 PM: Excellent for starting a new fitness program, learning, healthy nutrition, fasting, clearing our closets, cleaning our home, reorganizing our drawers…. Perfect also for detailed work, the focused use of our intelligence, and taking care of small pets….
Moon in Libra between Saturday 7/22 at 10:54 PM and Tuesday 7/25 at 9:54 AM: Great for relationships, associations, diplomatic exchanges with others, anything related to beauty (a haircut, buying new clothes, a make-over…), art (especially painting and decorating…), a pleasant social event (concert, art exhibition…).
Moon in Scorpio between Tuesday 7/25 at 9:55 AM and Thursday 7/27 at 5:23 PM: Perfect for scientific research, esoteric studies, self-transformation, shamanism, dealing with the mysteries of life, death, and sexuality, as well as insurances and issues involving personal power.
* * * * * * * * * * * *
This month's intentional meditation starts on Monday 7/3. Let us take out as many blank sheets of paper as we have intentions and place them near a window, on a balcony or in a garden so that they basked in the light of the Full Moon in Capricorn at exactly 4:39 AM. Once that moment passes, let us gather our Full Moon charged blank sheets and place them in a folder.
On Monday 7/17, take out your blank full moon charged papers and write on each a concise, positive intention. Place them on a balcony, in a garden or near a window so that they are out by exactly 11:32 AM for the New Moon in Cancer. Once that moment has passed, staple them together and put them away in a folder expecting the manifestation of all your dreams….
* * * * * * * * * * * *
Saturday 7/1: Mercury Sextile Jupiter (12:10 AM), Sun Sextile Jupiter (3:26 AM)
If we manage to avoid extremes, today is wonderful for expanding our life through travel, exposure to other cultures and religions, reading, learning, and teaching. Professional opportunities for growth and promotions are beneficial. Our optimism, enthusiasm, and positive outlook open many exciting new doors that enrich our life.
Sunday 7/2: Venus Square Uranus (7:34 AM)
A day to exercise measure in our social interactions. Rushing into an uncertain romantic affair could prove disastrous and short lived, while permanently alienating us from those who truly care for us. A get-rich-quick scheme is likely to be tempting but is definitely not advised.
Thursday 7/6: Mercury Sextile Uranus (9:56 PM)
People and situations could prove unstable. A day to be flexible, go with the flow, and stay very present to the moment. New information is exciting. Travel could be erratic but stimulating. We are attracted to friendships that support our independence.
Sunday 7/9: Mercury Trine Neptune (4:57 PM)
Today, our imagination is particularly developed. This transit is excellent for artists and creators in general. However, not so good for work demanding attention to details as we could easily overlook important information. We need to be cautious around people prone to deception. A good day to start a pleasurable vacation.
Monday 7/10: Mars enters Virgo (4:40 AM) till August 28, Mercury Opposition Pluto (1:48 PM), Mercury enters Leo (9:11 PM) till 7/28
Regarding Mars in Virgo, kindly refer to the opening paragraph. Today, more specifically, we need to do half of the journey towards others and avoid forcing our opinions upon them. Tolerance and compromise go a long way towards creating harmony and balance. During the coming month, we express ourselves with more panache and glamour, are drawn to the theater and performing on stage. Our thoughts are loving and generous. We seek admiration and romance.
Friday 7/14: Sun Sextile Uranus (4:02 PM)
Changes of plan are exciting and stimulating. As we tap into unusual skills, we challenge others. We seek new directions, and are drawn to interesting, independent people who walk to the sound of their own drum. Our creativity is futuristic and original.
Monday 7/17: Mercury Square Jupiter (5:49 AM)
Today, trusting blindly is unwise. Our judgement may be impaired. We could be tempted to spend money we don't have or overestimate our capacity to handle a specific situation. This transit is best for gathering with old friends and studying philosophy or religion.
Thursday 7/20: Sun Trine Neptune (6:07 AM), Mars Opposition Saturn (1:39 PM)
Our disposition is dreamy and contemplative. We seek beauty and balance, are drawn to watching a nice movie or reading a pleasant book. Our actions could be frustrated by circumstances or people. Delays, setbacks, a certain coldness force us to go deeper within ourselves. A transit to lay low and meditate.
Friday 7/21: Sun Opposition Pluto (8:53 PM)
A day to compromise without sacrificing our integrity. Even if our will is strong and we are greatly tempted to tell others that it's our way or the highway, cooperation is required. Our decisions need to benefit all involved.
Sunday 7/23: Mercury Square Uranus (2:39 PM)
Today, unexpected changes of plans, unusual encounters, and new situations are likely to occur. Our need for independence is more pronounced than ever. Our nervous energy could lead to erratic behavior that breaks our normal patterns. We seek change, as well as different, exciting, stimulating activities and people.
Thursday 7/27: Mercury Conjunction Venus (8:16 AM)
Communication is flowing and pleasant. Our speech is tactful, kind, and measured. A great day to get together with friends, have a coffee date, and enjoy light, easy conversations.
Saturday 7/22: Venus turns Retrograde (6:33 PM until September 3rd), the Sun enters Leo (6:50 PM) till August 23
Re-Venus retrograde, kindly refer to the opening paragraph. Today more specifically, and for the next 4 weeks, we are warm-hearted, generous, and very romantic. We seek glamorous situations, are happy to attend elegant events so that we may dress up, and excited to improve our physical appearance. An excellent transit for enjoying a vacation, expressing our creativity, being on stage, and sharing exciting activities with children.
Wishing you an exciting month of July!
In Loving Light.
Michelle Karén, M.A., D.F.Astrol.S.
---
Kindly note that the days and times given are in PST (Pacific Daylight Saving Time). For Rocky Mountain Time (except AZ which is on PDT) add 1 hour. For Central Time, add 2 hours. For Eastern Time, add 3 hours. For Alaskan Time, subtract 1 hour. For Hawaii-Aleutian Time, subtract 2 hours. For Greenwich, add 8 hours. For Central European time (CET) add 9 hours, for Eastern European Time (EET), add 10 hours.
The world is shifting. As old paradigms become irrelevant, we need the astrological insight and gifts that Michelle Karén provides for people worldwide, right now. Having predicted current global circumstances, she also holds the answers to help empower people. Michelle Karén is the author of the groundbreaking book, Astrology for Enlightenment, published by Atria, an imprint of Simon & Schuster.
Copyright © 2022 Michelle Karen Books. www.michellekaren.com
Source Here
© 2023 crystalwind.ca. All rights reserved. We track all IP addresses with sniffer technology. Using a VPN
CrystalWind.ca is free to use because of donations from people like you. Please help support us!
Blessings!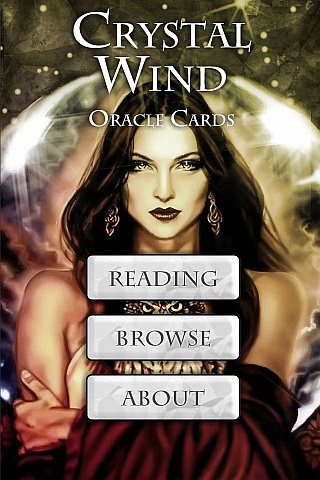 Cut Through The Illusions!
Available On

Spirit Animal Totem Of The Day!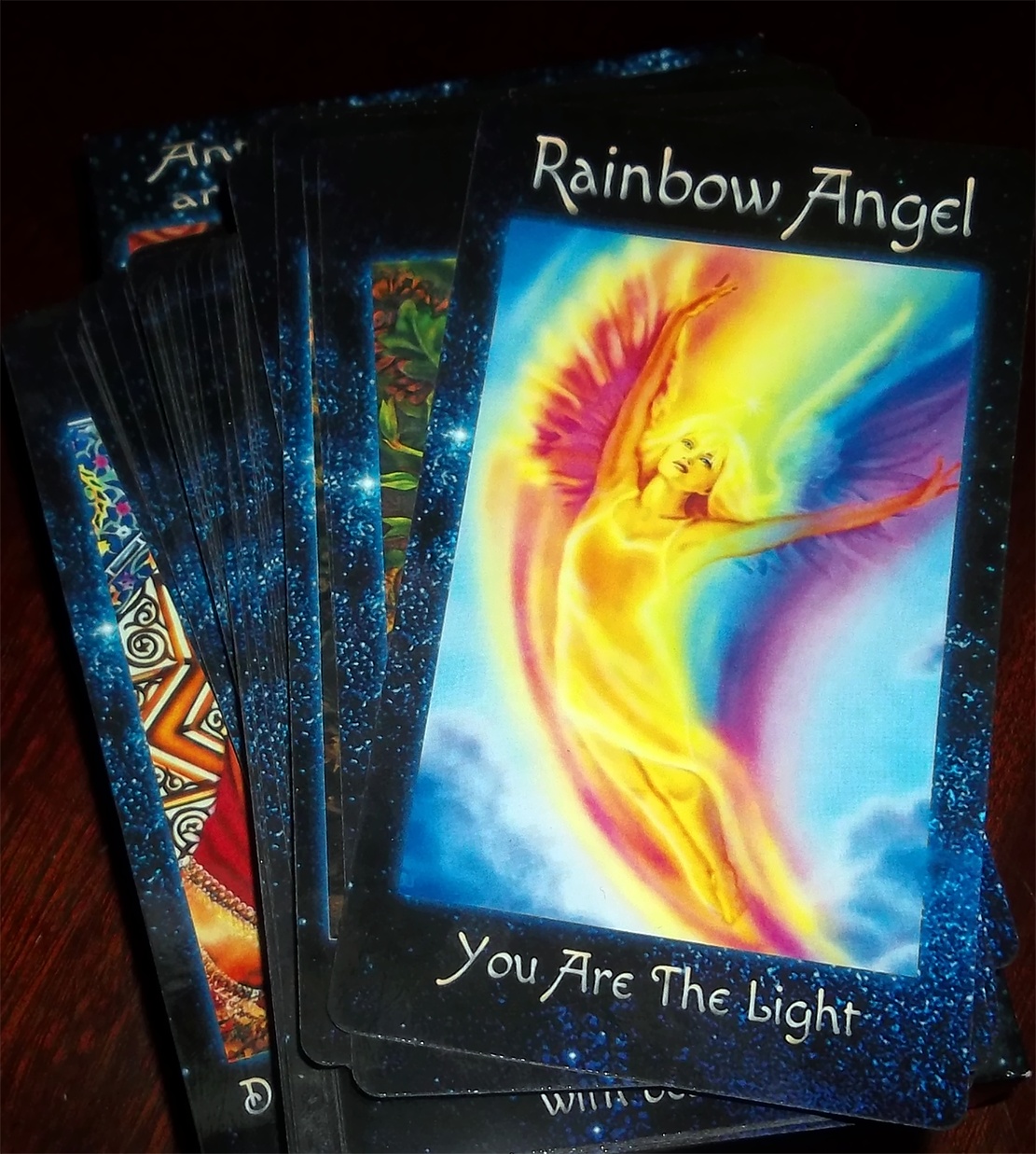 The Crystal Wind Oracle
Myth & Magic Card Deck!
Details Here!
NEW Expanded
Printed & Boxed!
Now with 58 cards!
Who is Online Now
We have 962 guests and no members online