Category: Forecasts and Horoscopes Written by Michelle Karen Views: 931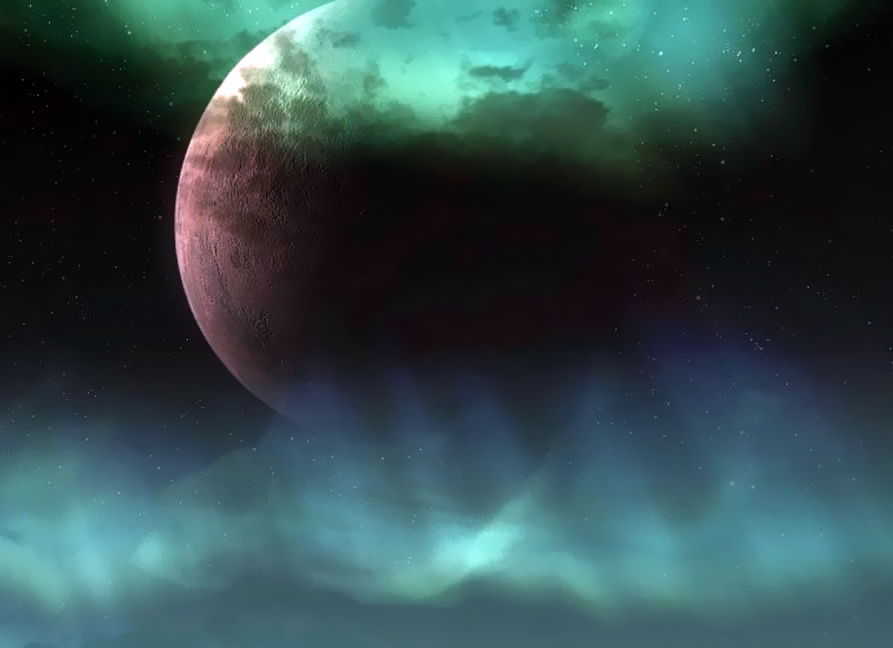 JUNE 2021
RUNE OF THE MONTH: Gifu "marriage". This rune talks about the gift of relationship, the need to be equal and meet each other in the middle. Blissful joy is discovered when two complete beings enrich each other through common discoveries and exciting adventures they never would have undertaken had they remained single. Relationship is not just to another, it is also to our environment and first and foremost to ourselves. It is only when we find inner contentment and really appreciate ourselves that we can attract out true partner. We are then not coming from need but from love.
* * * * * * * * * * *
Pluto remains retrograde until October 6, 2021. Its shadow period continues until January 26, 2022. The degrees traveled in June (26º33'-25º59' Capricorn) are symbolized by "Pilgrims climbing the steep steps leading to a mountain shrine" and "A Nature Spirit dancing in the iridescent mist of a waterfall". Masks are falling. A chance to get rid of bad habits and all that is outmoded is being given to us. Ancient baggage has to be released for us to reach enlightenment. Only in inner transparency can we have the lightness of being required to come in fusion with the divine.
Saturn remains retrograde until October 10. Its shadow period remains until January 16, 2022. The degrees covered in June (13º27'-12º26' Aquarius) are represented by: "A train entering a tunnel" and "A barometer". Another month of re-examining our relationship to structure, discipline and our long-term goals. Outer restrictions do not prevent us from going deeply within and tapping in our innate wisdom. The more we hit against outward limitations, the bigger the chances to discover our inner infinity.
Solar Eclipse on Thursday June 10 in Gemini (19º47'). This degree is associated to the following image: "A modern cafeteria displays an abundance of food, products of various regions". This eclipse could prove rather explosive. Speaking out inconvenient truths might prevail. Previously hidden anger and resentments could emerge at rather inappropriate times. Clashes between the old and the new cause sudden rifts. The existing order is likely to be shaken by tensions that can only be resolved by tolerance, compassion and open mindedness.
Jupiter turns retrograde on Sunday 6/20 at 2º11' Pisces until October 17. Its shadow period remains until January 10, 2022. This degree is represented by: "Petrified tree trunks lie broken on desert sand". Like trees turning to stone, we are asked to expand our consciousness, grow philosophically and spiritually, have integrity, be more generous, tolerant and open minded. We may be required to take a leap of faith and definitely need to walk our talk as any discrepancy between what we say and how we act is exponentially visible and will backfire.
Mercury turns direct on Tuesday 6/22 at 16º10' Gemini. This degree is symbolized by: "The head of a robust youth changes into that of a mature thinker". By tomorrow, communication, travel and electronics will be back to more normality. During the past 3 weeks, we are likely to have been bombarded by much conflicting information which forced us to discern the truth from what is not. As we gain more clarity, we also become more mature spiritually.
Neptune turns retrograde on Friday 6/25 at 23º12' Pisces. This degree is associated to the following image: "On a small island surrounded by the vast expanse of the sea, people are seen living in close interaction". Concerns over the state of the seas, oceans, lakes and rivers around the world are being risen. As the world is becoming more engulfed in fake news, deceptions and frauds, more than ever is it important to gather with like-spirited people, in compassion, tolerance and solidarity thus creating islands of consciousness which will give birth to a renewed, more aware society.
* * * * * * * * * * *
The Moon will be Void of Course (V/O –forming no major aspect with any planet before entering the following sign-):
On Tuesday 6/1 until 2:07 AM: when the Moon enters Pisces.
On Thursday 6/3 between 4:10 AM and 10:59 AM: when the Moon enters Aries.
On Saturday 6/5 between 3:47 PM and 10:46 PM: when the Moon enters Taurus.
On Tuesday 6/8 between 8:07 AM and 11:47 AM: when the Moon enters Gemini.
From Thursday 6/10 at 10:38 AM till Friday 6/11 at 12:23 AM: when the Moon enters Cancer.
On Sunday 6/13 between 4:16 AM and 11:22 AM: when the Moon enters Leo.
On Tuesday 6/15 between 10:27 AM and 8:02 PM: when the Moon enters Virgo.
From Thursday 6/17 at 8:54 PM till Friday 6/18 at 1:54 AM : when the Moon enters Libra.
On Sunday 6/20 between 3:52 AM and 4:58 AM: when the Moon enters Scorpio.
From Monday 6/21 at 11:43 PM till Tuesday 6/22 at 5:55 AM: when the Moon enters Sagittarius.
strong>From Wednesday 6/23 at 7:09 PM till Thursday 6/24 at 6:05 AM: when the Moon enters Capricorn.
On Saturday 6/26 between 5:49 AM and 7:09 AM: when the Moon enters Aquarius.
From Sunday 6/27 at 12:08 PM till Monday 6/28 at 10:51 AM: when the Moon enters Pisces.
On Wednesday 6/30 between 10:40 AM and 6:21 PM: when the Moon enters Aries.
Mark these periods in red in your calendar and avoid scheduling anything of importance during these times as they would amount to… NO thing!
* * * * * * * * * * *
Scheduling our activities using the zodiacal position of the Moon:
Moon in Aquarius until Tuesday 6/1 at 2:06 AM + between Saturday 6/26 at 7:09 AM and Monday 6/28 at 10:50 AM: Perfect for philanthropic activities, charitable organizations, meeting with friends, making new acquaintances. Good also for inventions, far out, progressive ideas, inter-dimensional and time travel, anything related to UFOs, computers and technology in general….
Moon in Pisces between Tuesday 6/1 at 2:07 AM and Thursday 6/3 at 10:58 AM + between Monday 6/28 at 10:51 AM and Wednesday 6/30 at 6:20 PM: Great for meditating, sitting by the ocean, anything related to the sacred, dancing, painting, swimming, dreaming, music, photography, film, sleeping, channeling, connecting with the mystical, the magic and the oneness of all that is…
Moon in Aries between Thursday 6/3 at 10:59 AM and Saturday 6/5 at 10:45 PM + between Wednesday 6/30 at 6:21 PM and Saturday 7/3 at 5:27 AM: Perfect for intense physical activities, anything requiring forceful, direct action and self-assertion. Good also for leadership, spontaneity, good will, being a way shower, initiating new projects or bringing our car to the mechanic….
Moon in Taurus between Saturday 6/5 at 10:46 PM and Tuesday 6/8 at 11:46 AM: Perfect for any financial matter: paying our bills/debts, asking for the money that is owed to us, investing in real estate, buying and selling. Perfect also for a stroll in the park, going to the countryside, connecting with our Mother the Earth… Good also for gardening, pottery, sculpting, as well as bodywork…
Moon in Gemini between Tuesday 6/8 at 11:47 AM and Friday 6/11 at 12:22 AM: Excellent for multi-tasking, curiosity, any form of communication, exchanging information, sending e-mails, calling friends and acquaintances. Great also for social activities, attending conferences, reading a book, watching a documentary, gathering data on various topics, connecting with new people….
Moon in Cancer between Friday 6/11 at 12:23 AM and Sunday 6/13 at 11:21 AM: Perfect for family activities, especially those involving children. Good for spending more time at home, cooking, nurturing ourselves and those we love, inviting the people we cherish over for dinner. Excellent also for drawing, creative writing, humor and anything requiring imagination and a touch of craziness….
Moon in Leo between Sunday 6/13 at 11:22 AM and Tuesday 6/15 at 8:01 PM: Excellent for anything glamorous, dramatic performances, being in the public's eye, throwing or attending an elegant party, playing with children, romance and creativity in general…
Moon in Virgo between Tuesday 6/15 at 8:02 PM and Friday 6/18 at 1:53 AM: Excellent for starting a new fitness program, learning, healthy nutrition, fasting, clearing our closets, cleaning our home, reorganizing our drawers…. Perfect also for detailed work, the focused use of our intelligence, and taking care of small pets….
Moon in Libra between Friday 6/18 at 1:54 AM and Sunday 6/20 at 4:57 AM: Great for relationships, associations, diplomatic exchanges with others, anything related to beauty (a haircut, buying new clothes, a make-over…), art (especially painting and decorating…), a pleasant social event (concert, art exhibition…).
Moon in Scorpio between Sunday 6/20 at 4:58 AM and Tuesday 6/22 at 5:54 AM: Perfect for scientific research, esoteric studies, self-transformation, shamanism, dealing with the mysteries of life, death, and sexuality, as well as insurances and issues involving personal power.
Moon in Sagittarius between Tuesday 6/22 at 5:55 AM and Thursday 6/24 at 6:04 AM: Perfect for traveling, religious and/or philosophical activities or matters related to higher education and the law. Excellent for lecturing, learning, perfecting a foreign language, exploring other cultures… Perfect also for athletic training and tending to large animals (horses….).
Moon in Capricorn between Thursday 6/24 at 6:05 AM and Saturday 6/26 at 7:08 AM: Good for furthering our ambitions, asking for a promotion, enlisting the support of people in positions of authority, making a good impression, re-structuring our business and redefining our long-term goals…
* * * * * * * * * * * *
Our intentional meditation started on Wednesday 5/26. We placed as many blank sheets of paper as we had intentions near a window, on a balcony or in a garden so that they would bask in the light of the Full Moon in Sagittarius Once that moment passed, we gathered our Full Moon charged blank sheets and placed them in a folder.
On Thursday 6/10 on the New Moon in Gemini, take out your blank full moon charged papers and write on each a concise, positive intention. Place them on a balcony, in a garden or near a window so that they are out by exactly 3:53 AM. Once that moment has passed, staple them together and put them away in a folder expecting the manifestation of all your dreams….
Next month's intentional meditation starts on Thursday 6/24. Take out as many blank sheets of paper as you have intentions and place them near a window, on a balcony or in a garden so that they bask in the light of the Full Moon in Capricorn at exactly 11:40 AM. Once that moment will have passed, gather your Full Moon charged blank sheets and place them in a folder.
* * * * * * * * * * * *
Wednesday 6/2: Venus enters Cancer (6:19 AM) till Saturday 6/26
During the next 3 weeks, our hearts are into family, food, comfort, security and creativity. We wish to stay closer to home and feel more romantic than usual. Gathering with those we love and cherish nourishes our soul. We may also be quite sensitive and take things very personally. Our compassion towards others, especially children, elderly people and small animals could make us cry easily. Our vulnerability to emotional pain triggers our nurturing tendencies.
Thursday 6/3: Sun Trine Saturn (12:05 PM), Venus Trine Jupiter (4:33 PM)
A day of seriousness, discipline, good organization and structure. We are willing to work hard to meet our goals and show great maturity of purpose. Excellent also for a fun, enriching, elegant social event. A relationship begun today has warmth, generosity and is adventurous. Financial abundance is likely to be bestowed upon us. However we should be careful not to squander money on an item costing a lot more than it is worth.
Saturday 6/5: Mercury Square Neptune (12:05 PM), Mars Opposition Pluto (12:45 PM)
Not a good day for signing legal documents. Our brain is foggy and missing the fine print could lead to dire consequences. We should also stay away from potentially aggressive or violent people as tempers could flare up easily. A day when it is best to stay quiet in our corner, read, meditate, rest and walk in nature.
Thursday 6/10: Solar Eclipse (3:53 AM), Sun Conjunct Mercury (6:13 PM)
Regarding the Solar Eclipse, kindly refer to the opening paragraph. Today more specifically, we feel communicative, flexible, curious and open to the world. Great for an easy going gathering among friends and/or a pleasant social event.
Friday 6/11: Mars enters Leo (6:34 AM) till 7/29
During the next 6 weeks, Leo natives are favored. We express our energy with glamour and drama. The need to be seen and admired for our actions is a driving force. Yet we could also feel somewhat lazy and tend to rely on past accomplishments which we want to be respected for.
Saturday 6/12: Venus Sextile Uranus (10:38 PM)
Unexpected situations could make us meet unusual people. Romantic attractions are surprising. They could involve a significant difference in age, culture or family background. To develop into a lasting bond, they require a good balance of intimacy and freedom. Love can turn into friendship, while a friendship could shift to romance.
Sunday 6/13: Sun Square Neptune (4:40 PM)
We could feel vague and dreamy today. Signing legal papers should be postponed. An easy prey for less than honest characters, we need to be particularly cautious of people's possible deceptive attitudes. A day to lay low, meditate, be artistically creative, watch an inspiring movie or read a novel that transports us into another universe.
Monday 6/14: Saturn Square Uranus (3:01 PM)
An unexpected event could make us lose our sense of security. Innovative ideas, advanced technology could be at odds with the ways we have always done things. Resisting necessary progress makes the challenges we face more problematic. A day to strike a balance between the known and the unknown, the old and the new.
Monday 6/21: Venus Trine Neptune (6:57 AM)
An enchanted day that feels just perfect. However a relationship sounds too good to be true, it may just be so. On the other hand, a soul connection is quite possible today that requires very little words for a deep understanding. Excellent for a romantic movie or reading a great love story. Artists are particularly inspired today. We see beauty in all things and beings.
Sunday 6/20: Jupiter turns retrograde (8:05 AM), the Sun enters Cancer (8:32 PM) till 7/22
Regarding Jupiter retrograde, please refer to the opening paragraph. During the next month, we tend to be focused on our family, making our home comfortable, creating financial security for ourselves and the ones we cherish and storing food. Cooking, drawing, gathering with children, parents and siblings is nurturing. We feel more sensitive and protective than usual.
Tuesday 6/22: Mercury turns direct (3:00PM)
Go here for time zone corrections. Tomorrow, communications return to normal.
Wednesday 6/23: Sun Trine Jupiter (3:11 AM), Venus Opposition Pluto (4:39 PM)
One of the happiest days of the year. Luck seems to smile at us, bestowing its gifts upon us. Our positive attitude opens many doors. Excellent for starting a new educational program. Abundance accompanies us and can become a permanent fixture if we are generous towards those less fortunate than ourselves. However, we should stay away from the need to manipulate others, control them or give them deadlines as these could backfire. A love relationship could become slightly obsessive.
Friday 6/25: Neptune turns retrograde (12:21 PM)
Go here for time zone corrections
Saturday 6/26: Venus enters Leo (9:27 PM) till 7/21
During the next 3 weeks, we feel royal and romantic. We are likely to seek a glamourous, somewhat dramatic, love affair. We could be drawn to the theater or expressing our creativity with panache. Elegant events requiring of us to dress well are attractive. Places where we could meet famous people sound exciting. Our deepest wish is to inspire admiration in others.
Wishing you an enriching month of June!
In Loving Light.
Michelle Karén, M.A., D.F.Astrol.S.
---
Kindly note that the days and times given are in PST (Pacific Daylight Saving Time). For Rocky Mountain Time (except AZ which is on PDT) add 1 hour. For Central Time, add 2 hours. For Eastern Time, add 3 hours. For Alaskan Time, subtract 1 hour. For Hawaii-Aleutian Time, subtract 2 hours. For Greenwich, add 8 hours. For Central European time (CET) add 9 hours, for Eastern European Time (EET), add 10 hours.
The world is shifting. As old paradigms become irrelevant, we need the astrological insight and gifts that Michelle Karén provides for people worldwide, right now. Having predicted current global circumstances, she also holds the answers to help empower people. Michelle Karén is the author of the groundbreaking book, Astrology for Enlightenment, published by Atria, an imprint of Simon & Schuster.
Copyright © 2021 Michelle Karen Books. www.michellekaren.com
Source Here
© 2021 crystalwind.ca. All rights reserved.
---
CrystalWind.ca is free to access and use.
Please support us with a small gift of $11.11 or $22.22 or $33.33.
Thank you!

ॐ Namasté - Blessings!

"Life is an echo, what you send out comes back."
© 2008-2021 crystalwind.ca. All rights reserved.
Spirit Animal Totem Of The Day!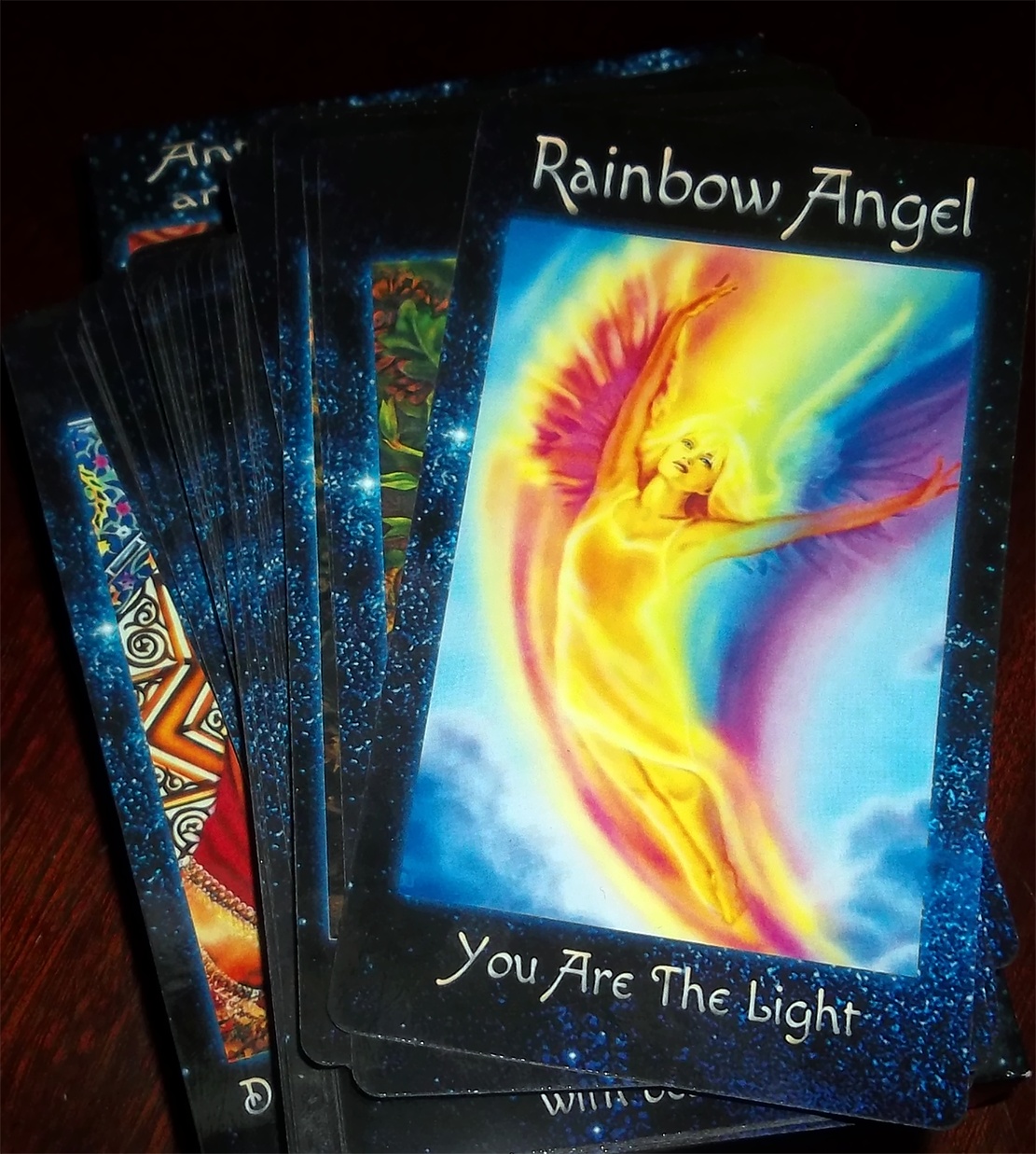 The Crystal Wind Oracle
Myth & Magic Card Deck!
Details Here!
NEW Expanded
Printed & Boxed!
Now with 58 cards!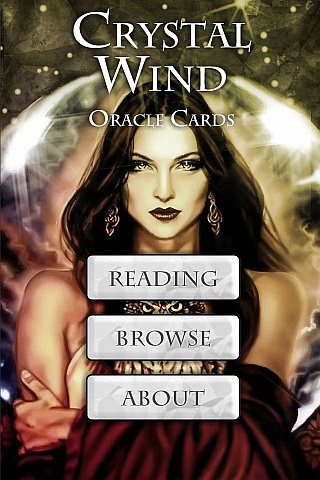 Cut Through The Illusions!
Who is Online Now
We have 978 guests and no members online