Category: Forecasts and Horoscopes Written by Michelle Karen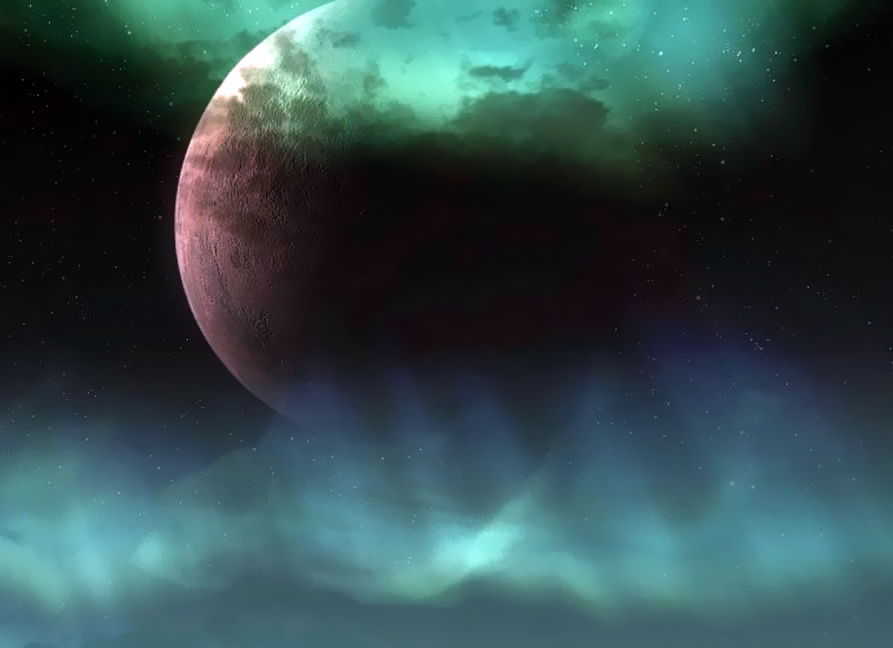 JUNE 2022
RUNE OF THE MONTH: Isa, "ice". We should proceed with caution and care this month, pay attention to signs and messages, move steadily, and make sure we are focused, grounded in discipline, and can react quickly if needed. Being still and quiet, listening to our surroundings, paying attention to small details is important. Spending quality time in Nature proves particularly soothing to our soul.
* * * * * * * * * * *
Pluto remains retrograde until October 8. Its shadow period remains until January 30, 2023. The degree traveled in June (28º36'-28º23' Capricorn) is represented in the Sabian Symbols by the following image: "A woman reading tea leaves". It is always very tempting to want to know what is coming. Yet, we should remember that Pluto retrograde invites us to look at ourselves in depth, diving into those areas we are not overly proud of, may even feel embarrassed about. Our future is defined by our present. The more we face our shadows and become as transparent as possible, the greater what is to come, will be.
Mercury turns direct on June 3rd at 4º51' Gemini. Its shadow period continues until June 19. This degree is symbolized by: "A revolutionary magazine asking for action". Mercury retrograde in its own sign has created during the past 3 weeks a lot of turbulence, changes of heart, lost objects, misunderstandings, and mixed messages. The good news is that it also helped us redefine ourselves, re-think many aspects of our lives, and out of the chaos, create new order. Now the time has come to move forward with a completely different dynamic. Through radical shifts, we are being propelled into our true destiny.
Saturn turns retrograde on June 4th and will remain so until October 22nd. Its shadow periods extends until January 27, 2023. The degree traveled in June (25º15'-25º45' Aquarius) is represented by the following image: "A garage man testing a car's battery with a hydrometer". Saturn retrograde always requires of us to take a closer look at the structures in our lives, redefine our social status, be clear on our ambitions, work hard towards what we want, and honor duty. We can only reach our goals if our lives are in order and this month, this should be our focus.
Neptune turns retrograde on June 28th at 25º27' Pisces until December 3rd with a shadow period remaining until March 25, 2023. This degree is symbolized by: "Watching the very thin Moon crescent appearing at sunset, different people realize that the time has come to go ahead with their different projects". Neptune retrograde in its own sign has created a big smoke screen of fake news, false information appearing real, and purposely created confusion. Yet, the lies have become so unbelievably big that many are gradually waking up from their slumber and moving forward in alignment with their own truth. This transit invites us to give less power to the stories passing as "news" and to decide for ourselves what reality we wish to create and live in.
* * * * * * * * * * *
The Moon will be Void of Course (V/O –forming no major aspect with any planet before entering the following sign-):
On Friday June 3 between 8:15 AM and 11:38 AM: when the Moon enters Leo.
On Sunday June 5 between 4:12 PM and 11:22 PM: when the Moon enters Virgo.
On Wednesday June 8 between 5:09 AM and 8:23 AM: when the Moon enters libra.
On Friday June 10 between 10:36 AM and 1:41 PM: when the Moon enters Scorpio.
On Sunday June 12 between 2:40 PM and 3:31 PM: when the Moon enters Sagittarius.
On Tuesday June 14 between 7:56 AM and 3:14 PM: when the Moon enters Capricorn.
On Thursday June 16 between 11:41 AM and 2:44 PM: when the Moon enters Aquarius.
On Saturday June 18 between 11:50 AM and 4:01 PM: when the Moon enters Pisces.
On Monday June 20 between 8:11 PM and 8:37 PM: when the Moon enters Aries.
On Thursday June 23 between 7:02 AM and 4:58 AM: when the Moon enters Taurus.
On Saturday June 25 between 12:02 PM and 4:13 PM: when the Moon enters Gemini.
From Monday June 27 at 7:38 PM till Tuesday June 28 at 4:53 AM: when the Moon enters Cancer.
On Thursday June 30 between 1:14 PM and 5:40 PM: when the Moon enters Leo.
Mark these periods in red in your calendar and avoid scheduling anything of importance during these times as they would amount to… NO thing!
* * * * * * * * * * *
Scheduling our activities using the zodiacal position of the Moon:
Moon in Cancer between Tuesday 5/31 at 10:49 PM and Friday 6/3 at 11:37 AM + between Tuesday 6/28 at 4:53 AM and Thursday 6/30 at 5:39 PM: Perfect for family activities, especially those involving children. Good for spending more time at home, cooking, nurturing ourselves and those we love, inviting the people we cherish over for dinner. Excellent also for drawing, creative writing, humor, and anything requiring imagination and a touch of craziness….
Moon in Leo between Friday 6/3 at 11:38 AM and Sunday 6/5 at 11:21 PM + between Thursday 6/30 at 5:40 PM and Sunday 7/3 at 5:30 AM: Excellent for anything glamorous, dramatic performances, being in the public's eye, throwing or attending an elegant party, playing with children, romance, and creativity in general…
Moon in Virgo between Sunday 6/5 at 11:22 PM and Wednesday 6/8 at 8:22 AM: Excellent for starting a new fitness program, learning, healthy nutrition, fasting, clearing our closets, cleaning our home, reorganizing our drawers…. Perfect also for detailed work, the focused use of our intelligence, and taking care of small pets….
Moon in Libra between Wednesday 6/8 at 8:23 AM and Friday 6/10 at 1:40 PM: Great for relationships, associations, diplomatic exchanges with others, anything related to beauty (a haircut, buying new clothes, a make-over…), art (especially painting and decorating…), a pleasant social event (concert, art exhibition…).
Moon in Scorpio between Friday 6/10 at 1:41 PM and Sunday 6/12 at 3:30 PM: Perfect for scientific research, esoteric studies, self-transformation, shamanism, dealing with the mysteries of life, death, and sexuality, as well as insurances and issues involving personal power.
Moon in Sagittarius between Sunday 6/12 at 3:31 PM and Tuesday 6/14 at 3:13 PM: Perfect for traveling, religious and/or philosophical activities or matters related to higher education and the law. Excellent for lecturing, learning, perfecting a foreign language, exploring other cultures… Perfect also for athletic training and tending to large animals (horses….).
Moon in Capricorn between Tuesday 6/14 at 3:14 PM and Thursday 6/16 at 2:43 PM: Good for furthering our ambitions, asking for a promotion, enlisting the support of people in positions of authority, making a good impression, re-structuring our business, and redefining our long-term goals…
Moon in Aquarius between Thursday 6/16 at 2:44 PM and Saturday 6/18 at 4:00 PM: Perfect for philanthropic activities, charitable organizations, meeting with friends, making new acquaintances. Good also for inventions, far out, progressive ideas, inter-dimensional and time travel, anything related to UFOs, computers and technology in general….
Moon in Pisces between Saturday 6/18 at 4:01 PM and Monday 6/20 at 8:36 PM: Great for meditating, sitting by the ocean, anything related to the sacred, dancing, painting, swimming, dreaming, music, photography, film, sleeping, channeling, connecting with the mystical, the magic and the oneness of all that is…
Moon in Aries between Monday 6/20 at 8:37 PM and Thursday 6/23 at 4:57 AM: Perfect for intense physical activities, anything requiring forceful, direct action and self-assertion. Good also for leadership, spontaneity, good will, being a way shower, initiating new projects or bringing our car to the mechanic….
Moon in Taurus between Thursday 6/23 at 4:58 AM and Saturday 6/25 at 4:12 PM: Perfect for any financial matter: paying our bills/debts, asking for the money that is owed to us, opening a bank account, investing in real estate, buying, and selling. Perfect also for a stroll in the park, going to the countryside, connecting with our Mother the Earth… Good also for gardening, pottery, sculpting, as well as bodywork…
Moon in Gemini between Saturday 6/25 at 4:13 PM and Tuesday 6/28 at 4:52 AM: Excellent for multi-tasking, curiosity, any form of communication, exchanging information, sending e-mails, calling friends and acquaintances. Great also for social activities, attending conferences, reading a book, watching a documentary, gathering data on various topics, connecting with new people….
* * * * * * * * * * * *
This month's intentional meditation starts on Tuesday 6/14. Let us take out as many blank sheets of paper as we have intentions and place them near a window, on a balcony or in a garden so that they basked in the light of the Full Moon in Sagittarius at exactly 4:52 AM. Once that moment passes, let us gather our Full Moon charged blank sheets and place them in a folder.
On Tuesday 6/28 on the New Moon in Cancer, take out your blank full moon charged papers and write on each a concise, positive intention. Place them on a balcony, in a garden or near a window so that they are out by exactly 4:53 AM. Once that moment has passed, staple them together and put them away in a folder expecting the manifestation of all your dreams….
* * * * * * * * * * * *
Friday 6/10: Mercury Trine Pluto (2:21 PM)
Today, our deep insights into people and situations enable us to get to the point and be quite persuasive. Compromise helps us win our point and enlist the support of those who can further our goals.
Saturday 6/11: Venus Conjunct Uranus (3:58 PM)
Today, our social life is exciting. We meet unusual people who walk to the sound of their own drummer. It is essential that we balance intimacy and freedom, love and friendship. Too much closeness and we could suffocate. Too much independence and we could wonder if we even have a relationship. Remaining ourselves while being with another ensures an interesting, lasting connection. We could be pleasantly surprised by an unexpected financial windfall.
Monday 6/13: Mercury enters Gemini (8:27 AM) till July 4
During the next 3 weeks, our mind is particularly active. We are able to multi-task, are more sociable and curious than usual, are interested in learning and communicating, and may be a little restless. Short trips are favored, so are phone calls, e-mails, texts, and any form of intellectual connection.
Thursday 6/16: Sun Trine Saturn (12:13 AM), Sun Square Neptune (6:41 AM)
Today favors structure, hard work, discipline, and focus. However the call of duty feels tedious, limiting, and boring. We would rather follow our heart and daydream, get lost in imagination, watch an inspiring movie, or read a nice novel. We should stay away from scammers, liars, and people in general who are not all they seem to be.
Saturday 6/18: Venus Square Saturn (2:32 PM), Venus Sextile Neptune (9:06 PM)
A relationship may feel like an enchanted soul connection yet could come enveloped in a fog of deceit. We could end up feeling discouraged, disillusioned, and lonelier than ever. Not a good day to follow dreams, but to look very realistically at our relationship needs and expectations. We may have to work harder for the money we earn, and be careful not to dilapidate our finances in foolish ways.
Monday 6/20: Mercury Sextile Jupiter (12:44 AM)
Our self-confidence, enthusiasm, faith in life, and adventurousness open many positive doors today. Excellent for traveling or planning a long-distance trip, meeting people who broaden our cultural and spiritual horizons, learning a foreign language, or expanding our education with a university level training.
Tuesday 6/21: Venus Trine Pluto (1:23 AM), the Sun enters Cancer (2:14 AM) till July 22
We seek passion in our relationships, as well as a deep soul connection. During the coming month, we are likely to enjoy harmonious relationships with family members. Having a nurturing domestic base feels important. We may want to renovate, redecorate our home, make it safe, peaceful, and cozy, a place where we are happy to invite our friends over for a meal or just pleasant exchanges. Our financial sixth sense, fueled by our need for security, is particularly developed.
Wednesday 6/22: Venus enters Gemini (5:34 PM) till July 17
During the coming month, we favor friendship. We are excited to expand our social horizons and integrate people from different walks of life, religion, or culture. Our aesthetic tastes are eclectic. We are drawn to more modern art forms.
Monday 6/27: Mars Sextile Saturn (3:29 PM)
Focusing our energy into constructive projects is a good use of this transit. We accept limitations gracefully and make the most of them. We are controlled, practical, and decisive, moving our goals in a positive direction.
Tuesday 6/28: Sun Square Jupiter (5:59 PM), Venus Sextile Jupiter (8:52 PM)
Today, we should be careful to not spend more than we have, nor be overly enthusiastic, or promise more than we can deliver. If we remain grounded and reasonable, we could receive a wonderful flow of financial abundance. Our social life is pleasant and expansive. If unattached, a friendship could become a mutually enriching love affair.
Wishing you a wonderful month of June!
In Loving Light.
Michelle Karén, M.A., D.F.Astrol.S.
---
Kindly note that the days and times given are in PST (Pacific Daylight Saving Time). For Rocky Mountain Time (except AZ which is on PDT) add 1 hour. For Central Time, add 2 hours. For Eastern Time, add 3 hours. For Alaskan Time, subtract 1 hour. For Hawaii-Aleutian Time, subtract 2 hours. For Greenwich, add 8 hours. For Central European time (CET) add 9 hours, for Eastern European Time (EET), add 10 hours.
The world is shifting. As old paradigms become irrelevant, we need the astrological insight and gifts that Michelle Karén provides for people worldwide, right now. Having predicted current global circumstances, she also holds the answers to help empower people. Michelle Karén is the author of the groundbreaking book, Astrology for Enlightenment, published by Atria, an imprint of Simon & Schuster.
Copyright © 2022 Michelle Karen Books. www.michellekaren.com
Source Here
© 2022 crystalwind.ca. All rights reserved.
---
CrystalWind.ca is free to access and use.
Please support us with a small gift of $11.11 or $22.22 or $33.33.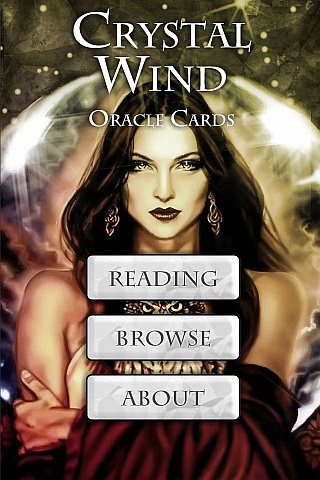 Cut Through The Illusions!
Available On

Spirit Animal Totem Of The Day!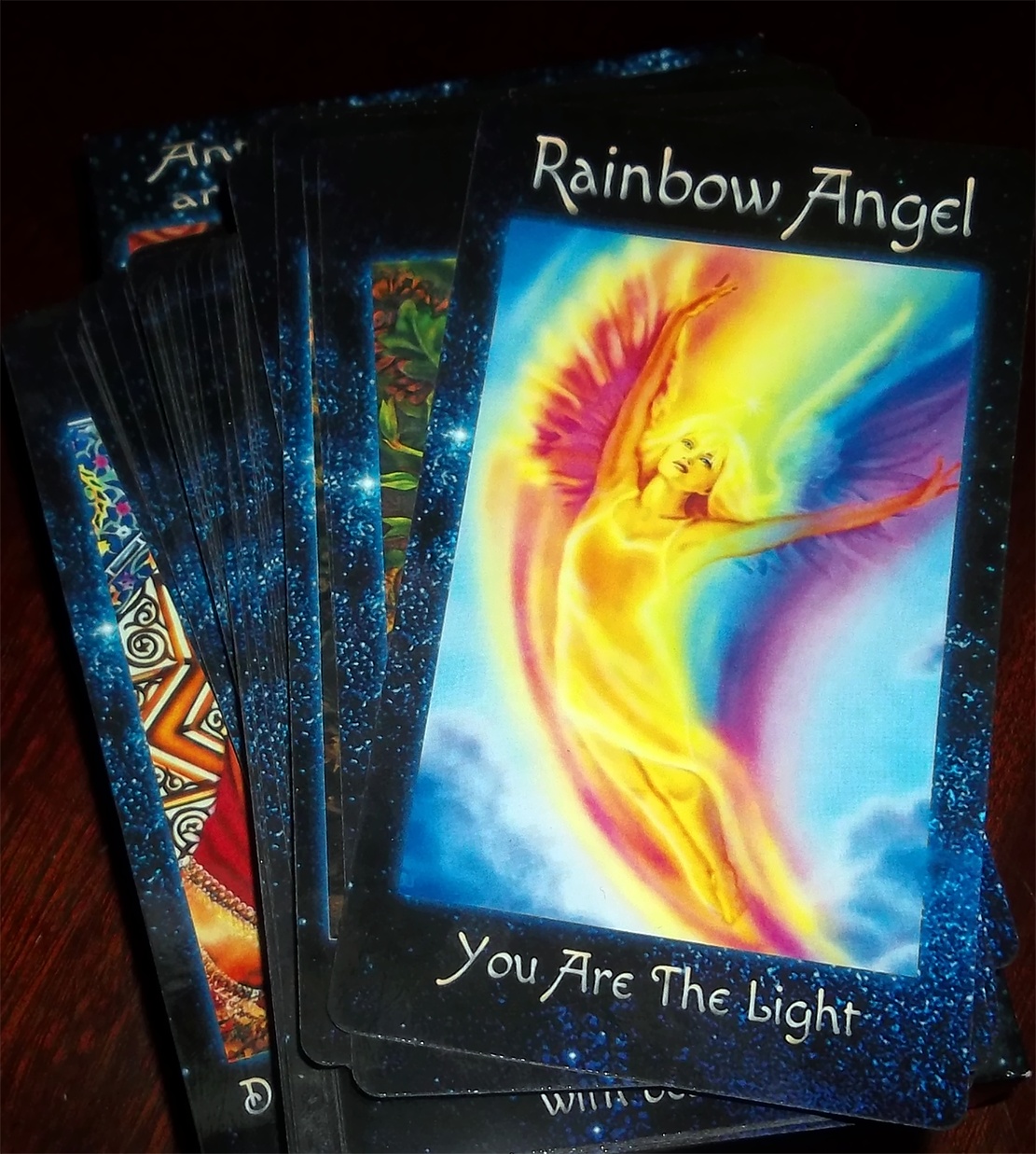 The Crystal Wind Oracle
Myth & Magic Card Deck!
Details Here!
NEW Expanded
Printed & Boxed!
Now with 58 cards!
Who is Online Now
We have 1029 guests and no members online