Category: Forecasts and Horoscopes Written by Michelle Karen Views: 956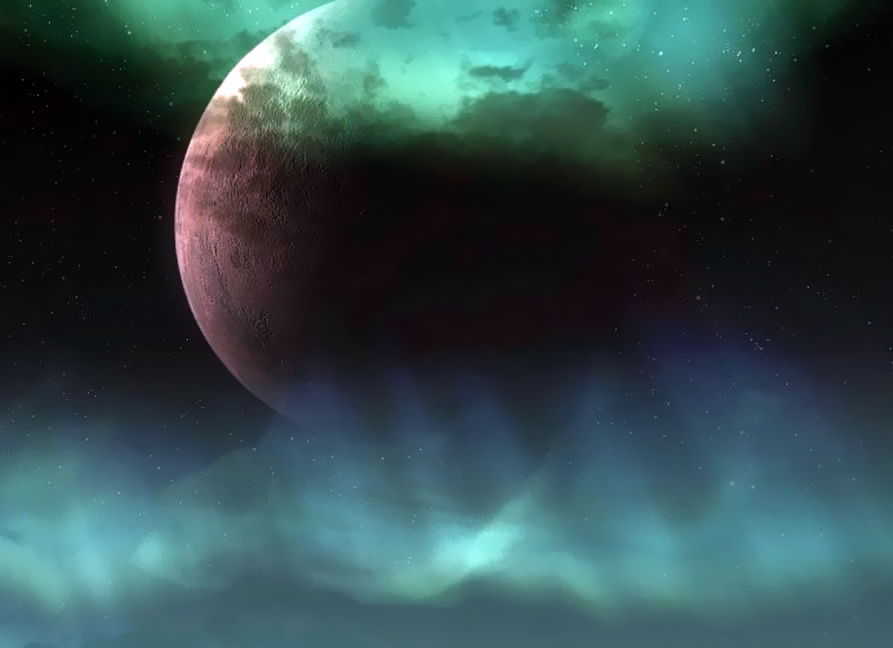 MARCH 2020
RUNE OF THE MONTH: Mannaz "the Self". "Man know thyself and you shall know the universe and God" is a famous quote attributed to the Delphi Oracle. The element of loving kindness is also present in this rune. The self is what distinguishes us from others. It represents our truest essence, our uniqueness, our personal magic which can only be accessed through deep introspection.
* * * * * * * * * * *
Mercury turns direct on Monday 3/9 at 8:49 PM. Its shadow period lasts until 3/30. The degree it turns direct on (28º17' Pisces) is represented in the Sabian Symbols by "A light breaking into many colors as it passes through a prism". This retrogradation has enabled us to connect with our multidimensionality, touch the divine within us, enhance our mystical understanding of the universe, expand our perception of beauty, enhance our healing powers and develop our compassion and sensitivity to subtle realms of existence. Works of art that may have been collecting dust on shelves were revisited and completed with renewed inspiration.
* * * * * * * * * * *
The Moon will be Void of Course (V/O –forming no major aspect with any planet before entering the following sign-):
On Sunday 3/1 between 7:52 AM and 11:21 AM: when the Moon enters Gemini.
On Tuesday 3/3 between 6:20 PM and 8:25 PM: when the Moon enters Cancer.
From Thursday 3/5 at 11:11 PM till Friday 3/6 at 1:27 AM: when the Moon enters Leo.
On Sunday 3/8 between 12:12 AM and 3:47 AM: when the Moon enters Virgo.
On Monday 3/10 between 1:32 AM and 3:03 AM: when the Moon enters Libra.
On Thursday 3/12 between 1:12 AM and 2:28 AM: when the Moon enters Scorpio.
On Saturday 3/14 between 3:06 AM and 4:09 AM: when the Moon enters Sagittarius.
On Monday 3/16 between 2:34 AM and 9:25 AM: when the Moon enters Capricorn.
On Wednesday 3/18 between 5:48 PM and 6:16 PM: when the Moon enters Aquarius.
On Friday 3/20 between 2:00 AM and 10:10 PM: when the Moon enters Pisces.
On Monday 3/23 between 7:51 AM and 5:58 PM: when the Moon enters Aries.
On Thursday 3/26 between 12:16 AM and 6:37 AM: when the Moon enters Taurus.
On Saturday 3/28 between 4:05 PM and 6:38 PM: when the Moon enters Gemini.
From Monday 3/30 at 8:10 AM till Tuesday 3/31 at 4:43 AM: when the Moon enters Cancer.
Mark these periods in red in your calendar and avoid scheduling anything of importance during these times as they would amount to… NO thing!
* * * * * * * * * * *
Scheduling our activities using the zodiacal position of the Moon:
Moon in Gemini between Sunday 3/1 at 11:21 AM till Tuesday 3/3 at 8:24 PM + between Tuesday 3/31 at 4:43 AM and Thursday 4/2 at 11:25 AM: Excellent for multi-tasking, curiosity, any form of communication, exchanging information, sending e-mails, calling friends and acquaintances. Great also for social activities, attending conferences, reading a book, watching a documentary, gathering data on various topics, connecting with new people….
Moon in Cancer between Tuesday 3/3 at 8:25 PM and Friday 3/6 at 1:26 AM: Perfect for family activities, especially those involving children. Good for spending more time at home, cooking, nurturing ourselves and those we love, inviting the people we cherish over for dinner. Excellent also for drawing, creative writing, humor and anything requiring imagination and a touch of craziness….
Moon in Leo between Friday 3/6 at 1:27 AM and Sunday 3/8 at 3:46 AM: Excellent for anything glamorous, dramatic performances, being in the public's eye, throwing or attending an elegant party, playing with children, romance and creativity in general…
Moon in Virgo between Sunday 3/8 at 3:47 AM and Tuesday 3/10 at 3:02 AM: Excellent for starting a new fitness program, learning, healthy nutrition, fasting, clearing our closets, cleaning our home, reorganizing our drawers…. Perfect also for detailed work, the focused use of our intelligence, and taking care of small pets….
Moon in Libra between Tuesday 3/10 at 3:03 AM and Saturday 3/14 at 4:08 AM: Great for relationships, associations, diplomatic exchanges with others, anything related to beauty (a haircut, buying new clothes, a make-over…), art (especially painting and decorating…), a pleasant social event (concert, art exhibition…).
Moon in Scorpio between Saturday 3/14 at 4:09 AM and Monday 3/16 at 9:24 AM: Perfect for scientific research, esoteric studies, self-transformation, shamanism, dealing with the mysteries of life, death, and sexuality, as well as insurances and issues involving personal power.
Moon in Sagittarius between Monday 3/16 at 9:25 AM and Wednesday 3/18 at 6:15 PM: Perfect for traveling, religious and/or philosophical activities or matters related to higher education and the law. Excellent for lecturing, learning, perfecting a foreign language, exploring other cultures… Perfect also for athletic training and tending to large animals (horses….).
Moon in Capricorn between Wednesday 3/18 at 6:16 PM and Saturday 3/21 at 5:32 AM: Good for furthering our ambitions, asking for a promotion, enlisting the support of people in positions of authority, making a good impression, re-structuring our business and redefining our long-term goals…
Moon in Aquarius between Saturday 3/21 at 5:33 AM and Monday 3/23 at 5:57 PM: Perfect for philanthropic activities, charitable organizations, meeting with friends, making new acquaintances. Good also for inventions, far out, progressive ideas, inter-dimensional and time travel, anything related to UFOs, computers and technology in general….
Moon in Pisces between Monday 3/23 at 5:58 PM and Thursday 3/26 at 6:36 AM: Great for meditating, sitting by the ocean, anything related to the sacred, dancing, painting, swimming, dreaming, music, photography, film, sleeping, channeling, connecting with the mystical, the magic and the oneness of all that is…
Moon in Aries between Thursday 3/26 at 6:37 AM and Saturday 3/28 at 6:37 PM: Perfect for intense physical activities, anything requiring forceful, direct action and self-assertion. Good also for leadership, spontaneity, good will, being a way shower, initiating new projects or bringing our car to the mechanic….
Moon in Taurus between Saturday 3/29 at 6:38 PM and Tuesday 3/31 at 4:42 AM: Perfect for any financial matter: paying our bills/debts, asking for the money that is owed to us, investing in real estate, buying and selling. Perfect also for a stroll in the park, going to the countryside, connecting with our Mother the Earth… Good also for gardening, pottery, sculpting, as well as bodywork…
* * * * * * * * * * *
This month's intentional meditation starts on Monday 3/9. Take out as many blank sheets of paper as you will have intentions and placed them near a window, on a balcony or in a garden so that they will bask in the light of the Full Moon in Virgo at exactly 10:48 AM. Once that moment had passed, gather your Full Moon charged blank sheets and place them in a folder.
On Tuesday 3/24 on the New Moon in Pisces take out your blank full moon charged papers and write on each a concise, positive intention. Place them on a balcony, in a garden or near a window so that they are out by exactly 2:28 AM. Once that moment has passed, staple them together and put them away in a folder expecting the manifestation of all your dreams…
* * * * * * * * * * * *
Tuesday 3/3: Venus Square Saturn (8:44 AM)
Loneliness could plague us more than usual. It could feel difficult to receive support or encouragements from others. Isolation could confront us to our deepest fears. Money may not come easily to us today, forcing us to face our feelings of scarcity.
Wednesday 3/4: Mercury Sextile Venus (1:24 PM)
Diplomatic, loving conversations mark this day. Wonderful for attending a pleasant conference, a nice social event or an elegant gathering. We are drawn to beauty, peace and harmony. Support comes easily. Excellent for artistic creation.
Sunday 3/8: Sun Conjunct Neptune (5:23 AM), Venus Conjunct Uranus (12:38 PM)
A day of inspiration. Best to lay low and create. Good music, a romantic movie, a powerful novel, as well as the suffering of others could touch us deeply. Our healing abilities are greatly enhanced. An unusual relationship unexpectedly frees us from the known. Finding a balance between intimacy and freedom, helps us enter a new realm of human connection that respects our individuality and integrates friendship and love.
Wednesday 3/11: Sun Sextile Jupiter (5:27 AM)
A dynamic, happy day. We feel particularly confident and positive. Our trust and faith in life open wonderful opportunities. Beneficial financial opportunities enable us to travel and further our education.
Saturday 3/14: Mars Sextile Neptune (3:32 AM), Sun Sextile Pluto (9:47 AM)
Ideals drive our actions. We move forward with great consideration and respect for others. Cooperating with others helps our power to shine through with grace. Our leadership abilities enable us to lead others. We create from the depths of our being.
Thursday 3/19: Sun Sextile Saturn (4:50 PM)
The perfect day to complete all our backlogged work. We are committed, hard-working, serious and focused. If we recognize them as a growth challenge, and not as something that is there to stop us, limitations help us evolve by enabling us to restructure our thoughts and actions.
Friday 3/20: Mars Conjunct Jupiter (7:35 AM)
A wonderful day for an active adventure. A long-distance journey is highly protected. Our awareness is heightened through contacts with a foreign culture or a connection with someone who has traveled a lot. Excellent for starting a new fitness program. Our energy is dynamic, driven by a purpose.
Sunday 3/22: Mercury Sextile Uranus (6:10 AM), Venus Sextile Neptune (8:08 PM), Mars Conjunct Pluto (10:21 PM)
A day of unexpected conversations, insights and revelations. Our plans could be disrupted in ways that in the end, prove very freeing. The more present we are to the moment, the more possibilities manifest in our lives. Our resolve and determination help us move mountains. We feel compassionate. Our heart is open to peace, magic and beauty. The suffering of others touches us more deeply than usual. A love relationship is romantic, feels otherworldly and enchanted. Using the laws of abundance we are able to manifest what we need.
Friday 3/27: Venus Trine Jupiter (9:24 PM)
A wonderful day for happy social activities. We feel warm, enthusiastic, positive and trusting. Beneficial financial opportunities are either created by us or offered to us. A love relationship is fun and adventurous. A long-distance trip opens our consciousness to deeper learning and philosophical understanding.
Saturday 3/28: Venus Trine Pluto (7:57 PM)
A day to live passionately. A love relationship has a depth rarely experienced. We feel connected with another at a physical, mental, emotional and spiritual level. A new connection feels fated.
Tuesday 3/31: Mars Conjunct Saturn (11:31 AM)
Today, our physical energy is focused and grounded. We work well within clear boundaries. Our determination and persistence help us overcome any challenge we are faced with.
Wishing you all a dynamic month of March!
In Loving Light.
Michelle Karén, M.A., D.F.Astrol.S.
---
Kindly note that the days and times given are in PST (Pacific Daylight Saving Time). For Rocky Mountain Time (except AZ which is on PDT) add 1 hour. For Central Time, add 2 hours. For Eastern Time, add 3 hours. For Alaskan Time, subtract 1 hour. For Hawaii-Aleutian Time, subtract 2 hours. For Greenwich, add 8 hours. For Central European time (CET) add 9 hours, for Eastern European Time (EET), add 10 hours.
The world is shifting. As old paradigms become irrelevant, we need the astrological insight and gifts that Michelle Karén provides for people worldwide, right now. Having predicted current global circumstances, she also holds the answers to help empower people. Michelle Karén is the author of the groundbreaking book, Astrology for Enlightenment, published by Atria, an imprint of Simon & Schuster.
Copyright © 2020 Michelle Karen Books. www.michellekaren.com
Source Here
CrystalWind.ca is free to access and use.
Please donate a small gift of $11.11 or $22.22 or $33.33.
Thank you!
ॐ Namasté - Blessings!

© 2008-2020 crystalwind.ca. All rights reserved.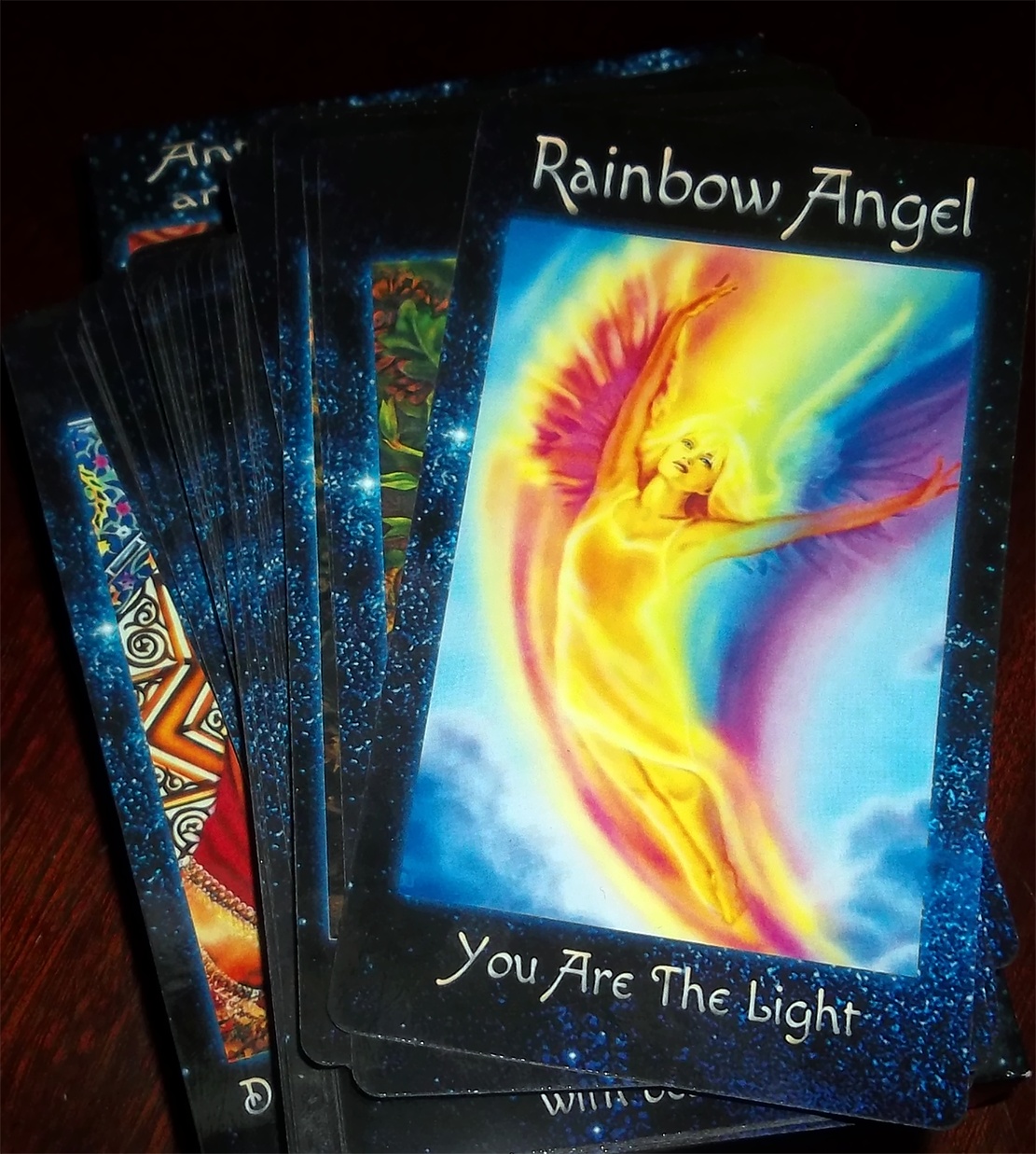 The Crystal Wind Oracle
Myth & Magic Card Deck!
Details Here!
NEW Expanded
Printed & Boxed!
Now with 58 cards!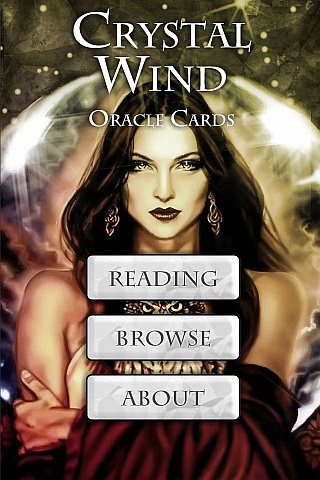 Cut Through The Illusions!
Who is Online Now
We have 1268 guests and no members online