Category: Forecasts and Horoscopes Written by Michelle Karen Views: 1366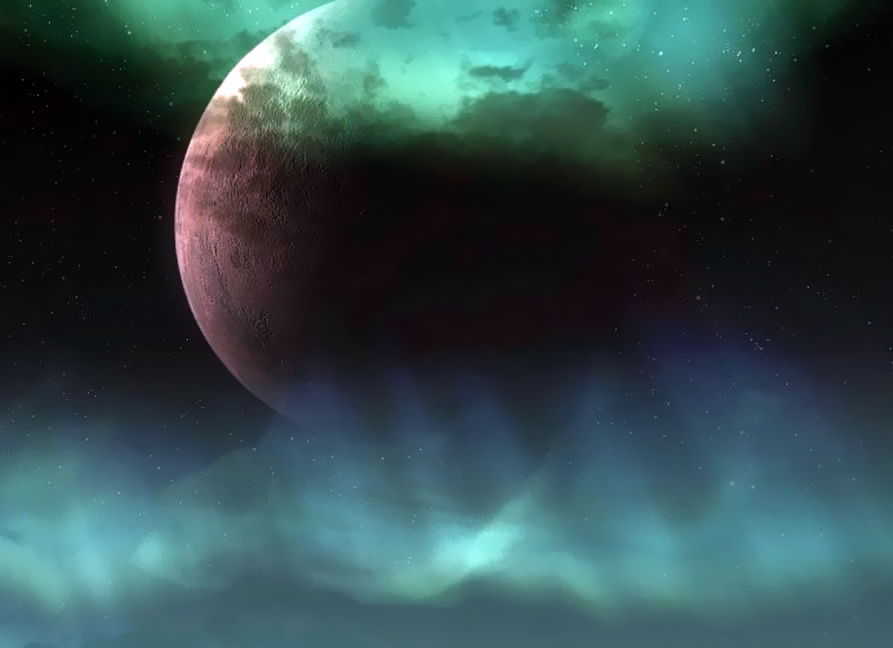 MAY 2020
RUNE OF THE MONTH: Eiwaz "The yew tree, the archer". Like the yew tree, we are required this month to be solidly grounded, yet connected to the heavens. We are asked to persevere with patience and persistence until we reach our goals, be flexible without breaking, and trust that no matter how out of reach our dreams may seem, we can, we shall, succeed. This rune boosts our self-confidence, our faith in life and ourselves, as well as our groundedness in reality, while helping us keep sight of our larger spiritual dimension.
* * * * * * * * * * *
Pluto remains retrograde this whole month until October 3rd. Its shadow period lasts until January 26, 2021. The degree traveled in May (24º59' – 24º42' Capricorn) is represented in the Sabian Symbols by: "An oriental rug dealer in a store filled with precious ornamental rugs." In the process of letting go of everything that no longer serves our evolution, or worse, slows us down, we are discovering our inner treasures. These could be talents we hadn't really harvested, or deep resources helping us deal with the unexpected challenges and difficulties showing up on our path. Isn't necessity the mother of invention?
Saturn turns retrograde on May 11th and will remain so until September 29th. Its shadow period lasts until January 4, 2021. The degree covered in May (1º57'-1º38' Aquarius) is symbolized by: "An unexpected thunderstorm". It seems that an unforeseen humanitarian or social crisis could be at hand. Again, our mastery is being tested. Do we allow our emotions to bring us up and down, or do we stay centered and grounded in the confidence that no matter how difficult things appear to be, we have the inner resources to find creative solutions?
Jupiter turns retrograde on May 13th until September 13. Its shadow period extends until December 6th, 2020. The degrees traveled in May (27º14'- 26º49' Capricorn) are associated to the following images: "A large aviary" and "A mountain pilgrimage". This retrogradation requests us to look at everything in our life. Do our relationships, our career, our money situation make us happy? Do they forward our evolution? Are they in agreement with our sense of ethics? A time to free ourselves from confinement by realizing that we are held prisoners by perceptions and conditionings giving us only the illusion of freedom. It is now essential to truly commit to our spiritual path. Enlightenment is not a free gift. It is deserved through trials, sacrifices and persistence on the path of ascension.
Venus turns retrograde on May 13th until June 25th (21º50' -15º54' Gemini). Its shadow period lasts until July 30th. An old flame could return. In a close relationship, irreconcilable differences of values could emerge. A love relationship could either cool down or light up again if we are willing to put in the time and effort. We might also attract a person who seems perfect, and after this transit passes, proves to be quite wrong for us. People could be rude and lack basic elegance. In general, a time to practice loving kindness and compassion, be patient and neither rush into any new romance, nor abruptly end an existing one.
We could also find ourselves entangled financially in ways that are difficult to extricate ourselves from. Investments are ill advised, as they are more likely to result in loss rather than gain. Best also to wait till this transit is over to make expensive purchases aimed at improving our appearance (designer clothes, jewelry, plastic surgery, make over…).
* * * * * * * * * * *
The Moon will be Void of Course (V/O –forming no major aspect with any planet before entering the following sign-):
On Friday 5/1 between 9:04 AM and 10:35 PM: when the Moon enters Virgo.
On Friday 5/1 between 9:04 AM and 10:35 PM: when the Moon enters Virgo.
From Sunday 5/3 at 7:25 PM till Monday 5/4 at 12:09 AM: when the Moon enters Libra.
From Tuesday 5/5 at 7:31 PM till Wednesday 5/6 at 12:05 AM: when the Moon enters Scorpio.
On Thursday 5/7 at 7:39 PM till Friday 5/8 at 12:15 AM: when the Moon enters Sagittarius.
From Saturday 5/9 at 11:11 PM till Sunday 5/10 at 2:39 AM: when the Moon enters Capricorn.
On Tuesday 5/12 between 3:30 AM and 8:39 AM: when the Moon enters Aquarius.
On Thursday 5/14 between 7:03 AM and 6:24 PM: when the Moon enters Pisces.
On Sunday 5/17 between 12:59 AM and 6:36 AM: when the Moon enters Aries.
On Tuesday 5/19 between 1:33 PM and 7:10 PM: when the Moon enters Taurus.
On Friday 5/22 between 1:01 AM and 6:36 AM: when the Moon enters Gemini.
On Sunday 5/24 between 4:09 AM and 4:09 PM: when the Moon enters Cancer.
On Tuesday 5/26 between 6:06 PM and 11:33 PM: when the Moon enters Leo.
From Thursday 5/28 at 6:30 AM till Friday 5/29 at 4:40 AM: when the Moon enters Virgo.
On Sunday 5/31 between 2:17 AM and 7:38 AM: when the Moon enters Libra.
Mark these periods in red in your calendar and avoid scheduling anything of importance during these times as they would amount to… NO thing!
* * * * * * * * * * *
Scheduling our activities using the zodiacal position of the Moon:
Moon in Virgo between Friday 5/1 at 10:35 PM and Monday 5/4 at 12:08 AM + between Friday 5/29 at 4:40 AM and Sunday 5/31 at 7:37 AM: Excellent for starting a new fitness program, learning, healthy nutrition, fasting, clearing our closets, cleaning our home, reorganizing our drawers…. Perfect also for detailed work, the focused use of our intelligence, and taking care of small pets….
Moon in Libra between Monday 5/4 at 12:09 AM and Wednesday 5/6 at 12:04 AM + between Sunday 5/31 at 7:38 AM and Tuesday 5/2 at 9:05 AM: Great for relationships, associations, diplomatic exchanges with others, anything related to beauty (a haircut, buying new clothes, a make-over…), art (especially painting and decorating…), a pleasant social event (concert, art exhibition…).
Moon in Scorpio between Wednesday 5/6 at 12:05 AM and Friday 5/8 at 12:14 AM: Perfect for scientific research, esoteric studies, self-transformation, shamanism, dealing with the mysteries of life, death, and sexuality, as well as insurances and issues involving personal power.
Moon in Sagittarius between Friday 58 at 12:15 AM and Sunday 5/10 at 2:38 AM: Perfect for traveling, religious and/or philosophical activities or matters related to higher education and the law. Excellent for lecturing, learning, perfecting a foreign language, exploring other cultures… Perfect also for athletic training and tending to large animals (horses….).
Moon in Capricorn between Sunday 5/10 at 2:39 AM and Tuesday 5/12 at 8:38 AM: Good for furthering our ambitions, asking for a promotion, enlisting the support of people in positions of authority, making a good impression, re-structuring our business and redefining our long-term goals…
Moon in Aquarius between Tuesday 5/12 at 8:39 AM and Thursday 5/14 at 6:23 PM: Perfect for philanthropic activities, charitable organizations, meeting with friends, making new acquaintances. Good also for inventions, far out, progressive ideas, inter-dimensional and time travel, anything related to UFOs, computers and technology in general….
Moon in Pisces between Thursday 5/14 at 6:24 PM and Sunday 5/17 at 6:35 AM: Great for meditating, sitting by the ocean, anything related to the sacred, dancing, painting, swimming, dreaming, music, photography, film, sleeping, channeling, connecting with the mystical, the magic and the oneness of all that is…
Moon in Aries between Sunday 5/17 ay 6:36 AM and Tuesday 5/19 at 7:09 PM: Perfect for intense physical activities, anything requiring forceful, direct action and self-assertion. Good also for leadership, spontaneity, good will, being a way shower, initiating new projects or bringing our car to the mechanic….
Moon in Taurus between Tuesday 5/19 at 7:10 PM and Friday 5/22 at 6:35 AM: Perfect for any financial matter: paying our bills/debts, asking for the money that is owed to us, investing in real estate, buying and selling. Perfect also for a stroll in the park, going to the countryside, connecting with our Mother the Earth… Good also for gardening, pottery, sculpting, as well as bodywork…
Moon in Gemini between Friday 5/22 at 6:36 AM and Sunday 5/24 at 4:08 PM: Excellent for multi-tasking, curiosity, any form of communication, exchanging information, sending e-mails, calling friends and acquaintances. Great also for social activities, attending conferences, reading a book, watching a documentary, gathering data on various topics, connecting with new people….
Moon in Cancer between Sunday 5/24 at 4:09 PM and Tuesday 5/26 at 11:32 PM: Perfect for family activities, especially those involving children. Good for spending more time at home, cooking, nurturing ourselves and those we love, inviting the people we cherish over for dinner. Excellent also for drawing, creative writing, humor and anything requiring imagination and a touch of craziness….
Moon in Leo between Tuesday 5/26 at 11:33 PM and Friday 5/29 at 4:39 AM: Excellent for anything glamorous, dramatic performances, being in the public's eye, throwing or attending an elegant party, playing with children, romance and creativity in general…
* * * * * * * * * * *
This month's intentional meditation starts on Thursday 5/7. Take out as many blank sheets of paper as you will have intentions and put them near a window, on a balcony or in a garden so that they will bask in the light of the Full Moon in Scorpio at exactly 3:45 AM. Once that moment had passed, gather your Full Moon charged blank sheets and place them in a folder.
On Friday 5/22 on the New Moon in Gemini take out your blank full moon charged papers and write on each a concise, positive intention. Place them on a balcony, in a garden or near a window so that they are out by exactly 10:39 AM. Once that moment has passed, staple them together and put them away in a folder expecting the manifestation of all your dreams…
* * * * * * * * * * * *
Sunday 5/3: Venus Square Neptune (8:52 PM)
Confusion is likely to permeate our romantic and financial life. We could be prone to deception or unrequited love. A partner could be elusive or send mixed messages. Old emotional memories could resurface, creating further relationship difficulties. Important to not fall prey to get rich quick schemes, as their consequences could be disastrous. In monetary matters, important to being honest and avoid dealing with people lacking integrity. We could overestimate our artistic talents. Important to stay as realistic and moderate as possible today.
Monday 5/4: Sun Conjunct Mercury (2:41 PM)
Communications flow. Good for making those phone calls, connecting with people we haven't seen in a while, and responding to backlogged emails. We express ourselves with clarity. Things get done.
Thursday 5/7: Mercury Sextile Neptune (3:42 AM)
Our capacity for visualization, telepathic communication and intuitive awareness is improved. The study of spiritual topics is encouraged. Excellent for any work requiring imagination. We think out of the box. Our creativity and inspiration are greatly enhanced. Perfect for artistic endeavors.
Saturday 5/9: Mercury Trine Pluto (6:17 AM)
Perfect for self-improvement efforts, as well as any endeavor requiring careful planning and seamless organization. Our intellectual focus is at a peak. We are able to sustain long hours of intense work as well as see deeply into situations and people's motivations. Our charisma encourages others to action.
Sunday 5/10: Sun Sextile Neptune (9:16 AM)
A transit that stimulates our imagination. We easily tap into higher realms of consciousness, which is excellent for healers and channelers. Our appreciation of beauty is enhanced, as is our compassion, and our intuitive understanding of art.
Monday 5/11: Mercury Square Mars (12:33 AM), Mercury enters Gemini (2:58 PM until 5/28)
Our words may exceed our thoughts. We could be quick in saying something we may come to later regret. Today, people are not exactly politically correct and could be quite blunt in their speech. We should pay extra attention when driving as reactions could be impulsive, even aggressive. During the next 3 weeks, we are more talkative, sociable and prone to curiosity than usual.
Tuesday 5/12: Mercury Trine Saturn (1:14 PM), Mars enters Pisces (9:17 PM until 6/29)
A good day to tackle any backlogged work. Our seriousness, discipline and focus help us complete all the tasks we may have been procrastinating on. We seek deep, meaningful conversations with people we respect. Our actions are more sensitive and compassionate. During the next 6 weeks, Pisces natives are favored.
Thursday 5/14: Sun Trine Pluto (11:49 PM)
A day of enhanced courage, willfulness and power. Metaphysical and scientific studies are attractive. Our capacity for concentration is increased. Our leadership abilities come to the forefront. Our resourcefulness helps us improve conditions in our community, as well as find new uses for objects that we would normally discard.
Sunday 5/17: Sun Trine Jupiter (9:40 AM)
One of the luckiest days of the year. We feel more benevolent than usual. Our optimism and generosity make us help those less fortunate than ourselves. Excellent for starting university level studies, going on a long-distance trip or learning a new language. Our interest in spirituality, as well as other cultures and philosophies of life is enhanced. Our enthusiasm, faith in life and self-confidence open us many new doors.
Wednesday 5/20: the Sun enters Gemini (6:49 AM until June 21), Venus Square Neptune (4:03 PM)
During the coming month we should feel more talkative, curious and sociable. We are likely to enjoy short trips and a wide variety of intellectually stimulating interests. Regarding Venus Square Neptune, kindly refer to 5/3.
Friday 5/22: Mercury Conjunct Venus (1:41 AM), Sun Trine Saturn (5:02 AM), Mercury Square Neptune (8:43 AM)
A day of mixed blessings. Communication is easy and pleasant. Good for gathering with friends. Yet some deception may occur. White lies at best. At worst, the withholding of important information. We should trust our intuition at all times. If something feels off, we should pay closer attention, as to not fall prey to people misrepresenting the truth. Best to keep ourselves to ourselves today, work hard to further our ambitions, stay grounded, disciplined and focused on the tasks at hand.
Sunday 5/24: Mars Sextile Uranus (11:48 PM)
A great day for dynamic athletic activities. Excellent also for new initiatives. We are resourceful in reaching our goals. Effective actions including our friends, open us to new ideas. A sexual infatuation may be exciting and freeing, albeit short lived. It is advised to remain free and independent without any expectation.
Thursday 5/28: Mercury enters Cancer (11:09 AM until 8/6)
During the next 2 months, we may think and express ourselves in a more emotional way than usual. Our concerns gravitate towards family, children, food, security and the past. We value intimate communications over speaking to larger groups. Our imagination is enhanced. We are drawn to the study of history.
Wishing you all a delightful month of May!
In Loving Light.
Michelle Karén, M.A., D.F.Astrol.S.
---
Kindly note that the days and times given are in PST (Pacific Daylight Saving Time). For Rocky Mountain Time (except AZ which is on PDT) add 1 hour. For Central Time, add 2 hours. For Eastern Time, add 3 hours. For Alaskan Time, subtract 1 hour. For Hawaii-Aleutian Time, subtract 2 hours. For Greenwich, add 8 hours. For Central European time (CET) add 9 hours, for Eastern European Time (EET), add 10 hours.
The world is shifting. As old paradigms become irrelevant, we need the astrological insight and gifts that Michelle Karén provides for people worldwide, right now. Having predicted current global circumstances, she also holds the answers to help empower people. Michelle Karén is the author of the groundbreaking book, Astrology for Enlightenment, published by Atria, an imprint of Simon & Schuster.
Copyright © 2020 Michelle Karen Books. www.michellekaren.com
Source Here
CrystalWind.ca is free to access and use.
Please donate a small gift of $11.11 or $22.22 or $33.33.
Thank you!
ॐ Namasté - Blessings!

© 2008-2020 crystalwind.ca. All rights reserved.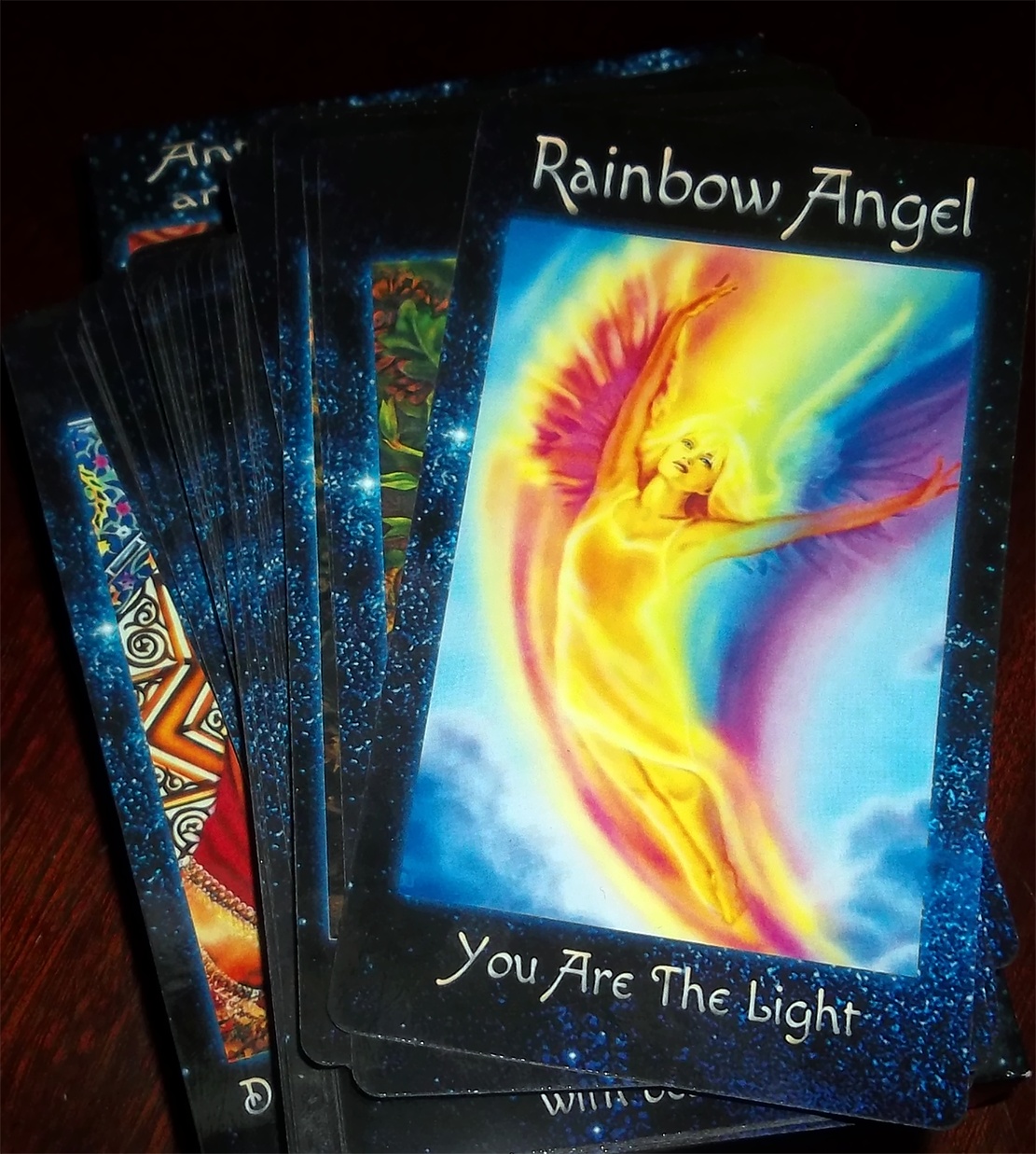 The Crystal Wind Oracle
Myth & Magic Card Deck!
Details Here!
NEW Expanded
Printed & Boxed!
Now with 58 cards!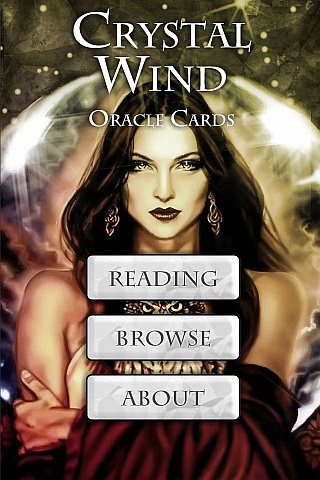 Cut Through The Illusions!
Who is Online Now
We have 1774 guests and no members online