Category: Forecasts and Horoscopes Written by Michelle Karen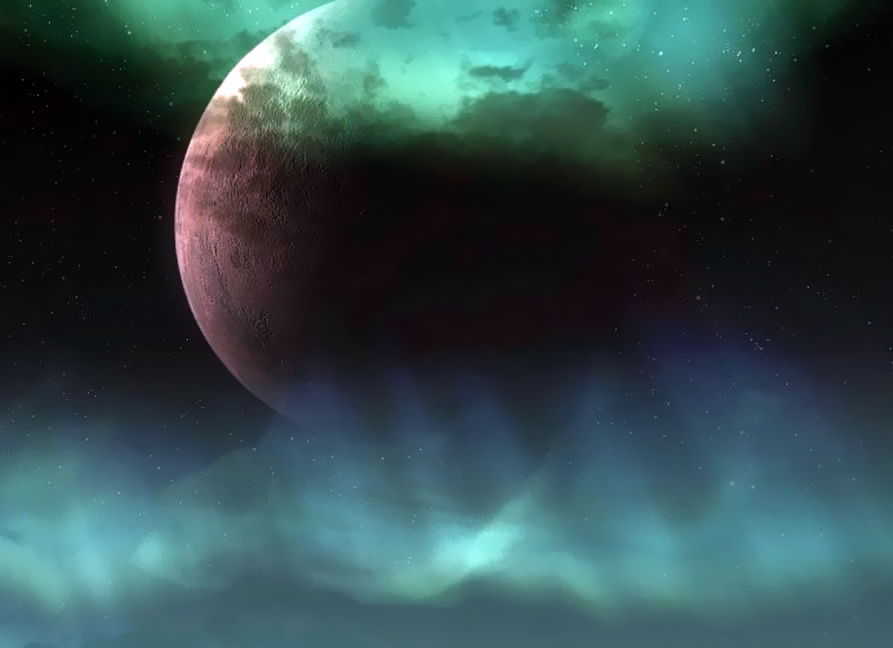 MAY 2021
RUNE OF THE MONTH: Tyr "God". Symbolized by an arrow, it is a rune of direction, diligence and determination. As we remain calm and focused with a clear consciousness of where we are at any given moment, we are protected on our journey. This rune contains also the idea of justice, honesty and personal sacrifice to serve the greater good. In May, we are being asked to stay the course and trust our intuition.
* * * * * * * * * * *
Pluto remains retrograde till October 6, 2021, at 26º48' Capricorn. Its shadow period continues until January 26, 2022. The degree traveled in May is symbolized by "Pilgrims climbing the steep steps leading to a mountain shrine". More darkness is emerging in the world revealing the extent of sexual perversions, child trafficking, slavery, domestic violence, pornography, the abuse of power at big corporation and government levels, the mishandling of large sums of money and the activities related to the mafia and underground satanic cults. Amid the evil that is emerging from the bowels of society, we need to stay strong in our integrity and keep soldiering on towards enlightenment. It may well be an uphill path fraught with challenges, but it is the only one worth living.
Jupiter enters Pisces on Thursday 5/13 at 3:36 PM until July 28 when it returns into Aquarius. These 2 months are our first glimpse into the change that will occur on Dec 28 when Jupiter will really enter Pisces to stay until December 20, 2022. Despite -or thanks, to the limitations we are experiencing, this transit opens our consciousness to new activities we had never thought we might need to develop. These next 2 ½ months stimulate our imagination, helping us break beyond boundaries so that we may manifest our dreams like never before. A chance for great mental, spiritual and creative expansion.
Saturn turns retrograde on Sunday 5/23 at 13º31' Aquarius at 2:21 AM until October 10. Its shadow period remains until January 16, 2022. This degree is represented by: "A train entering a tunnel". Despite -or thanks, to the restrictions we are experiencing, we are forced to go deeper within ourselves, ask ourselves what is really important in our life, what our true goals are, what is worthy of our focus and hard work and what should be dismissed. 5 months of becoming more structured, more disciplined and wiser. External limitations do not need to stop our movement forward. If we adopt the right point of view, they can make our progress more meaningful.
Lunar Eclipse on Wednesday 5/26 in Sagittarius (5º26') at 4:11 AM. This degree is associated to the following image: "A game of cricket". There could be a keener sense of "us" vs "them". The separation between those-who-are and those-who-are-not is clearer than ever. Situations could be blown out of proportion. Feelings are exaggerated. Extravagance is more visible than ever before as a huge collective drive towards personal independence and freedom is rising. The powers-that-be being challenged resort to tightening their control. Rules, laws and restrictions becoming more limiting defeat their own purpose in that they push us to be more creative. We should expect more communication, new, exciting ideas developing and like-spirited people becoming more solidary of each other.
Mercury turns retrograde on Saturday 5/29 at 3:34 PM till 6/22. The degree covered in May (24º41' Gemini) is symbolized by: "Frost-covered trees against winter skies". A time to rethink pretty much everything in our lives, adopt varied perspectives and review what we really need vs what we want in life. Some aspects of our everyday reality could reveal themselves to be very different from what we had previously perceived them to be. We could see a sibling, a neighbor, a cousin in a whole new light. We are being called to question our beliefs, our philosophy, all the ideas we took for granted. Our mind is being challenged. Absentmindedness could be more acute than during a normal Mercury retrograde period. We could lose our keys, tickets, forget where we parked our car, erase messages we haven't read or travel unexpectedly to a place we hadn't been to in a while. Definitely not a good period to install new software or buy a phone or a computer.
* * * * * * * * * * *
The Moon will be Void of Course (V/O –forming no major aspect with any planet before entering the following sign-):
On Sunday 5/2 between 7:38 AM and 12:31 PM: when the Moon enters Aquarius.
On Tuesday 5/4 between 5:05 PM and 7:09 PM: when the Moon enters Pisces.
On Friday 5/7 between 12:36 AM and 4:52 AM: when the Moon enters Aries.
On Sunday 5/9 between 3:50 PM and 4:46 PM: when the Moon enters Taurus.
On Wednesday 5/12 between 5:23 AM and 5:43 AM: when the Moon enters Gemini.
On Friday 5/14 between 3:51 AM and 6:30 PM: when the Moon enters Cancer.
From Sunday 5/16 at 11:23 PM till Monday 5/17 at 5:44 AM: when the Moon enters Leo.
On Wednesday 5/19 between 12:13 PM and 1:59 PM: when the Moon enters Virgo.
On Friday 5/21 between 12:56 PM and 6:35 PM: when the Moon enters Libra.
On Sunday 5/23 between 2:36 PM and 8:00 PM: when the Moon enters Scorpio.
On Tuesday 5/25 between 2:20 PM and 7:39 PM: when the Moon enters Sagittarius.
On Thursday 5/27 between 10:35 AM and 7:23 PM: when the Moon enters Capricorn.
On Saturday 5/29 between 3:15 PM and 9:04 PM: when the Moon enters Aquarius.
From Monday 5/31 at 11:14 PM till Tuesday 6/1 at 2:07 AM: when the Moon enters Pisces.
Mark these periods in red in your calendar and avoid scheduling anything of importance during these times as they would amount to… NO thing!
* * * * * * * * * * *
Scheduling our activities using the zodiacal position of the Moon:
Moon in Capricorn until Saturday 5/1 at 12:30 PM + between Thursday 5/27 at 7:22 PM and Saturday 5/29 at 9:03 PM: Good for furthering our ambitions, asking for a promotion, enlisting the support of people in positions of authority, making a good impression, re-structuring our business and redefining our long-term goals…
Moon in Aquarius between Saturday 5/1 at 12:31 PM and Tuesday 5/4 at 7:08 PM + between Saturday 5/29 at 9:04 PM and Tuesday 6/1 at 2:06 AM: Perfect for philanthropic activities, charitable organizations, meeting with friends, making new acquaintances. Good also for inventions, far out, progressive ideas, inter-dimensional and time travel, anything related to UFOs, computers and technology in general….
Moon in Pisces between Tuesday 5/4 at 7:09 PM and Friday 5/7 at 4:51 AM: Great for meditating, sitting by the ocean, anything related to the sacred, dancing, painting, swimming, dreaming, music, photography, film, sleeping, channeling, connecting with the mystical, the magic and the oneness of all that is…
Moon in Aries between Friday 5/7 at 4:52 AM and Sunday 5/9 at 4:45 PM: Perfect for intense physical activities, anything requiring forceful, direct action and self-assertion. Good also for leadership, spontaneity, good will, being a way shower, initiating new projects or bringing our car to the mechanic….
Moon in Taurus between Sunday 5/9 at 4:46 PM and Wednesday 5/12 at 5:42 AM: Perfect for any financial matter: paying our bills/debts, asking for the money that is owed to us, investing in real estate, buying and selling. Perfect also for a stroll in the park, going to the countryside, connecting with our Mother the Earth… Good also for gardening, pottery, sculpting, as well as bodywork…
Moon in Gemini between Wednesday 5/12 at 5:43 AM and Friday 5/14 at 6:29 PM: Excellent for multi-tasking, curiosity, any form of communication, exchanging information, sending e-mails, calling friends and acquaintances. Great also for social activities, attending conferences, reading a book, watching a documentary, gathering data on various topics, connecting with new people….
Moon in Cancer between Friday 5/14 at 6:30 PM and Monday 5/17 at 5:43 AM: Perfect for family activities, especially those involving children. Good for spending more time at home, cooking, nurturing ourselves and those we love, inviting the people we cherish over for dinner. Excellent also for drawing, creative writing, humor and anything requiring imagination and a touch of craziness….
Moon in Leo between Monday 5/17 at 5:44 AM and Wednesday 5/19 at 1:58 PM: Excellent for anything glamorous, dramatic performances, being in the public's eye, throwing or attending an elegant party, playing with children, romance and creativity in general…
Moon in Virgo between Wednesday 5/19 at 1:59 PM and Friday 5/21 at 6:34 PM: Excellent for starting a new fitness program, learning, healthy nutrition, fasting, clearing our closets, cleaning our home, reorganizing our drawers…. Perfect also for detailed work, the focused use of our intelligence, and taking care of small pets….
Moon in Libra between Friday 5/21 at 6:35 PM and Sunday 5/23 at 7:59 PM: Great for relationships, associations, diplomatic exchanges with others, anything related to beauty (a haircut, buying new clothes, a make-over…), art (especially painting and decorating…), a pleasant social event (concert, art exhibition…).
Moon in Scorpio between Sunday 5/23 at 8:00 PM and Tuesday 5/25 at 7:38 PM: Perfect for scientific research, esoteric studies, self-transformation, shamanism, dealing with the mysteries of life, death, and sexuality, as well as insurances and issues involving personal power.
Moon in Sagittarius between Tuesday 5/25 at 7:39 PM and Thursday 5/27 at 7:22 PM: Perfect for traveling, religious and/or philosophical activities or matters related to higher education and the law. Excellent for lecturing, learning, perfecting a foreign language, exploring other cultures… Perfect also for athletic training and tending to large animals (horses….).
* * * * * * * * * * * *
Our intentional meditation started on Sunday 4/26. We placed as many blank sheets of paper as we had intentions near a window, on a balcony or in a garden so that they would bask in the light of the Full Moon in Scorpio Once that moment passed, we gathered our Full Moon charged blank sheets and placed them in a folder.
On Tuesday 5/11 on the New Moon in Taurus, take out your blank full moon charged papers and write on each a concise, positive intention. Place them on a balcony, in a garden or near a window so that they are out by exactly noon. Once that moment has passed, staple them together and put them away in a folder expecting the manifestation of all your dreams….
Next month's intentional meditation starts on Wednesday 5/26. Take out as many blank sheets of paper as you have intentions and place them near a window, on a balcony or in a garden so that they bask in the light of the Full Moon in Sagittarius at exactly 4:14 AM (Lunar Eclipse!). Once that moment will have passed, gather your Full Moon charged blank sheets and place them in a folder.
* * * * * * * * * * * *
Sunday 5/2: Mercury Trine Pluto (2:19 AM), Venus Sextile Neptune (3:38 PM)
A day of deep insights. We have the ability to X-ray situations and people. Our mind is sharp. Decisions are made effortlessly. Our conversations are profound. We are persuasive and have great powers of concentration. We feel romantic. Great for a nice date, watching an inspiring movie or reading an enchanted book. Creativity is favored.
Monday 5/3: Mercury Square Jupiter (2:33 AM), Sun Square Saturn (3:02 AM), Mercury enters Gemini (7:49 PM till July 11)
We should beware of overconfidence and making plans that are a little too grandiose. Yet, simultaneously, we could feel a little depressed and limited by circumstances or rules that seem particularly restrictive. Seeking the wise counsel of those more mature than ourselves is advisable. During the next 2 months, our mind is triggered and our curiosity runs high. Too many interests could make us rather scattered.
Thursday 5/6: Venus Trine Pluto (4:25 AM)
A day to be intuitive and compromising in our relationships. Compassion has a more than ever healing power. A relationship begun under this transit is likely to be deeply transformative and particularly passionate. Money made today gives us a sense of wealth and power.
Saturday 5/8: Venus Square Jupiter (6:38 AM), Venus enters Gemini (7:01 PM till June 2)
A wonderful day to entertain friends, attend a conference or accept an invitation to an elegant event. Mingling with others opens valuable new doors. During the next 3 weeks, our social life is likely to be active, light and fun. We are attracted to all sorts of people, particularly if they are interesting and stimulate our curiosity. Money tends to come from intellectual endeavors.
Tuesday 5/11: Mars Sextile Uranus (7:48 PM)
Innovative ideas help us break through the challenges we may have been experiencing. Unusual activities are appealing. Our energy could feel rather electric and lead us in many original directions. We are drawn to exciting new projects.
Wednesday 5/12: Mercury Trine Saturn (11:34 AM), Sun Sextile Neptune (10:45 PM)
A good day to clear our desk of backlogged work. We are focused, disciplined and structured. Great for reorganizing our schedule, making plans and seeking the advice of people who are both wiser and more experienced. We also need some quiet time to listen to music, enjoy a peaceful setting, meditate and just relax. Those who are artistically inclined could feel particularly inspired.
Thursday 5/13: Jupiter enters Pisces (3:36 PM)
Go here for time zone corrections
Monday 5/17: Sun Trine Pluto (2:49 AM)
We get our point across with poise and dignity. Our leadership abilities command respect. We elicit the cooperation of others by having the best interest of all in mind. Our insights into people's motivations and social trends are powerful.
Wednesday 5/19: Venus Trine Saturn (6:58 PM)
A day to consolidate an existing relationship by either moving in together, getting engaged or married. Or, if single, a new interesting prospect could walk into our life. We assess our relationships realistically, aware of both their strengths and weaknesses.
Thursday 5/20: the Sun enters Gemini (12:37 PM) till June 20
During the next month we are more social than usual, our mind and curiosity are particularly active. We may feel rather scattered and restless. Small trips are appealing. Our interests go in many different directions and we are more talkative than usual.
Friday 5/21: Sun Square Jupiter (8:03 AM)
A day to be careful with excesses of all sorts. An item we want could be vastly overpriced. We could be drawn into having too much fun. Our diet could be thrown out of the window as are our good resolutions. Sticking to strict ethics and staying humble is recommended, as is the need to feel gratitude for what we have.
Saturday 5/22: Mercury Square Neptune (7:43 PM)
Not a good day to sign legally binding documents. Our mind being a little blurry, we may miss the fine print. Someone close to us could be somewhat dishonest. We could fall for lies and be blinded by illusions. Best to lay low, enjoy some quiet, solitary time, read and daydream.
Sunday 5/23: Saturn turns retrograde (2:21 AM)
Go here for time zone corrections

Wednesday 5/26: Lunar Eclipse in Sagittarius (4:14 AM)
Go here for time zone corrections
Thursday 5/27: Venus Square Neptune (12:25 PM)
A relationship could seem enchanted only for us to find out it was fraught with deception and lies. If someone feels too good to be true, they probably are. If we aren't careful enough, money could slip through our fingers or we could fall prey to fraudulent activities. A day to dream and focus on quiet activities that don't involve others.
Friday 5/28: Mercury Conjunct Venus (10:13 PM)
A pleasant day. Communications are light and easy. We are able to say what we want in a way that is both simple and diplomatic. Wonderful for gathering with friends. Great also for watching a romantic movie or reading a feel-good novel.
Saturday 5/29: Mercury turns retrograde (3:34 PM)
Go here for time zone corrections
Sunday 5/30: Mars Trine Neptune (10:15 PM)
Ideal for a vacation, hanging out with artists or enjoying the company of like-spirited people. We should however be careful to not consume drugs or alcohol as we could be more sensitive to stimulants than usual. Today, spending time in contemplation, creativity and meditation is very beneficial.
Wishing you a productive month of May!
In Loving Light.
Michelle Karén, M.A., D.F.Astrol.S.
---
Kindly note that the days and times given are in PST (Pacific Daylight Saving Time). For Rocky Mountain Time (except AZ which is on PDT) add 1 hour. For Central Time, add 2 hours. For Eastern Time, add 3 hours. For Alaskan Time, subtract 1 hour. For Hawaii-Aleutian Time, subtract 2 hours. For Greenwich, add 8 hours. For Central European time (CET) add 9 hours, for Eastern European Time (EET), add 10 hours.
The world is shifting. As old paradigms become irrelevant, we need the astrological insight and gifts that Michelle Karén provides for people worldwide, right now. Having predicted current global circumstances, she also holds the answers to help empower people. Michelle Karén is the author of the groundbreaking book, Astrology for Enlightenment, published by Atria, an imprint of Simon & Schuster.
Copyright © 2021 Michelle Karen Books. www.michellekaren.com
Source Here
---
CrystalWind.ca is free to access and use.
Please support us with a small gift of $11.11 or $22.22 or $33.33.
Spirit Animal Totem Of The Day!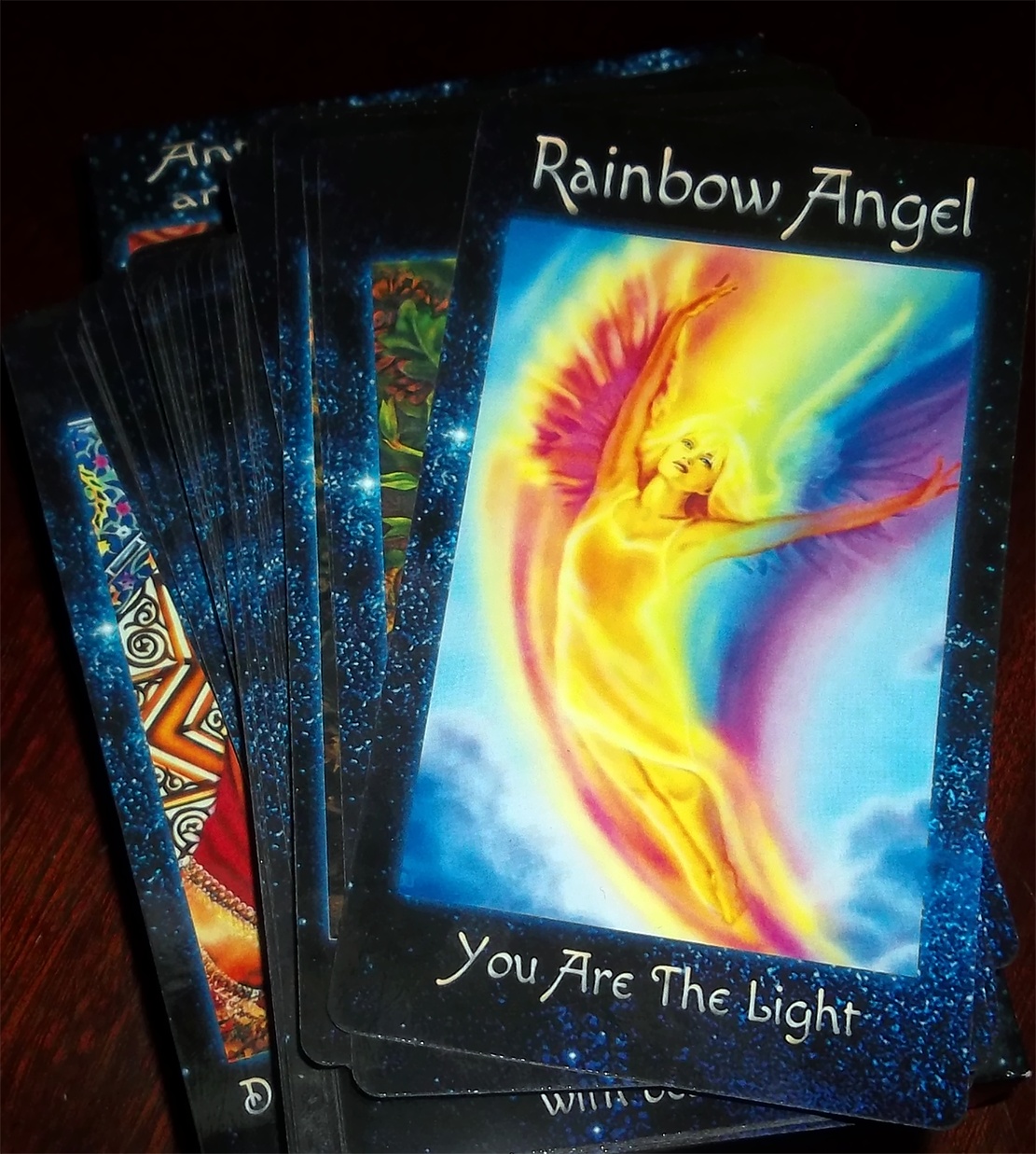 The Crystal Wind Oracle
Myth & Magic Card Deck!
Details Here!
NEW Expanded
Printed & Boxed!
Now with 58 cards!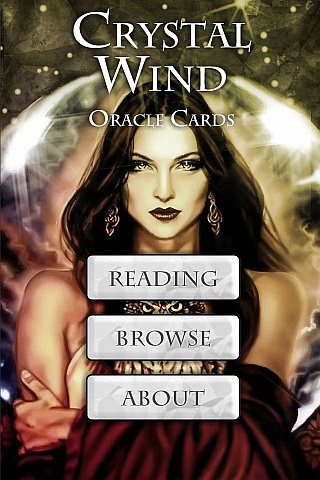 Cut Through The Illusions!
Who is Online Now
We have 801 guests and no members online