Support crystalwind.ca with your donation and help spread spirituality and positivity.
Blessings!
Category: Forecasts and Horoscopes Written by Michelle Karen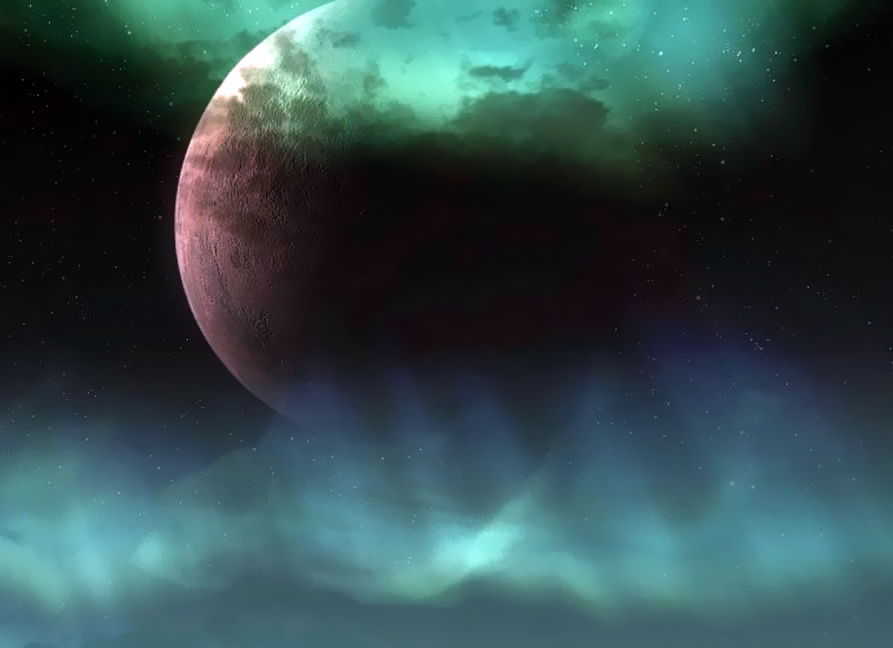 MAY 2022
RUNE OF THE MONTH: Hagal "hailstorm". Out with the old, in with the new! A dispassionate wiping out of everything that is outmoded. We may want to duck, look for cover and remain patient until the storm blows over. After the destruction, we can honestly evaluate what survived. This month faces us with a huge reality check. Although not pleasant in the moment, having to reassess our attitudes, the situations and/or people taken out of our lives, could prove a huge blessing. It is a chance to start over either by recreating the past or manifesting something radically different.
* * * * * * * * * * *
Pluto remains retrograde until October 8. Its shadow period will remain until January 30, 2023. The degree traveled in May (28º36'-28º23' Capricorn) is represented in the Sabian Symbols by the following image: "A woman reading tea leaves". The future is determined by what we do right now. To create the life we want, we need to have clear goals, stand in our truth, be in integrity and honor our dreams. During the coming months, the areas of our life where this retrogradation falls (house in our natal chart) indicate exactly what we need to reassess and where our power lies.
Mercury turns retrograde on May 10 at 4:47 AM until June 3rd at 4º51' Gemini. Its shadow period remains until June 19. This degree is symbolized by: "A revolutionary magazine asking for action". Most people do not enjoy Mercury retrograde. I personally love it. People we haven't heard from in a while re-emerge, we remember projects we had forgotten about, the pace of life invites us to be more reflective. But because this particular retrogradation is happening in Mercury's own sign (Gemini), it could be quite hectic! Misunderstandings could abound. We are likely to lose our keys, forget where we parked our car, miss a few appointments, erase messages we did not read….. Definitely not the time to install any new software, sign legally binding documents if we can avoid this, or buy anything of significance (home, car…). But on the positive side, this is excellent for completing the writing of a book/report, resuming studies we had dropped, reconnecting with old friends, and enjoying small trips to places we hadn't been to in a while.
Jupiter enters Aries on May 10 at 4:22 PM until October 27 when it will return a last time into Pisces until December 20th. This is the first time in many years, that Jupiter is in 2 signs during a period of 12 months. Our evolution is accelerating, the pace is picking up, forcing us to stay very present from moment to moment. During the next 5 months, we are encouraged to develop our leadership abilities, start projects we are excited about, travel, be daring and adventurous. We are given the chance to carve anew our place in society and create the life of our dreams. We have the wonderful task of inspiring others with our philosophy, our spiritual beliefs, and our unique perspective on current affairs. Our integrity must be impeccable. Our faith and self-confidence are powerful in helping us manifest our visions. As we follow our bliss, we open the floodgates to abundance both on a material and mental level.
Lunar Eclipse in Scorpio (25º18') on Sunday May 15 at 9:14 PM. This degree is associated to the following image: "American Indians making camp after moving into a new territory". Many have the nostalgia of the times before CoVid. We may as well accept the fact that the world is not returning to the way it was. Whether we like it or not, we have no choice but to move forward and this total eclipse is very much anchoring the reality we are creating with our daily choices. It encourages us to use our talents, our compassion, helps heal our heart and change our ordinary reality in ways that bring newness in all the areas that had become boring and stagnant. A strong vision is required that over-writes any agenda the world/news would want us to believe. This eclipse strongly helps us dream the world we want into being.
* * * * * * * * * * *
The Moon will be Void of Course (V/O –forming no major aspect with any planet before entering the following sign-):
On Monday 5/2 between 3:13 AM and 3:47 AM: when the Moon enters Gemini.
On Wednesday 5/4 between 1:37 PM and 4:05 PM: when the Moon enters Cancer.
On Saturday 5/7 between 3:26 AM and 4:50 AM: when the Moon enters Leo.
On Monday 5/9 between 5:39 AM and 3:53 PM: when the Moon enters Virgo.
On Wednesday 5/11 between 9:00 PM and 11:34 PM: when the Moon enters libra.
On Saturday 5/14 between 1:07 Am and 3:34 AM: when the Moon enters Scorpio.
On Monday 5/16 between 2:28 AM and 4:50 AM: when the Moon enters Sagittarius.
From Tuesday 5/17 at 8:59 PM till Wednesday 5/18 at 5:02 AM: when the Moon enters Capricorn.
On Friday 5/20 between 5:00 AM and 5:53 AM: when the Moon enters Aquarius.
On Sunday 5/22 between 12:19 AM and 8:49 AM: when the Moon enters Pisces.
On Tuesday 5/24 between 2:33 PM and 2:39 PM: when the Moon enters Aries.
On Thursday 5/26 between 8:20 PM and 11:22 PM: when the Moon enters Taurus.
On Sunday 5/29 between 7:11 AM and 10:23 AM: when the Moon enters Gemini.
On Tuesday 5/31 between 1:10 PM and 10:49 PM: when the Moon enters Cancer.
Mark these periods in red in your calendar and avoid scheduling anything of importance during these times as they would amount to… NO thing!
* * * * * * * * * * *
Scheduling our activities using the zodiacal position of the Moon:
Moon in Taurus until Monday 5/2 at 3:46 AM + between Thursday 5/26 at 11:22 PM and Sunday 5/29 at 10:22 AM: Perfect for any financial matter: paying our bills/debts, asking for the money that is owed to us, opening a bank account, investing in real estate, buying, and selling. Perfect also for a stroll in the park, going to the countryside, connecting with our Mother the Earth… Good also for gardening, pottery, sculpting, as well as bodywork…
Moon in Gemini between Monday 5/2 at 3:47 AM and Wednesday 5/4 at 4:04 PM + between Sunday 5/29 at 10:23 AM and Tuesday 5/31 at 10:48 PM : Excellent for multi-tasking, curiosity, any form of communication, exchanging information, sending e-mails, calling friends and acquaintances. Great also for social activities, attending conferences, reading a book, watching a documentary, gathering data on various topics, connecting with new people….
Moon in Cancer between Wednesday 5/4 at 4:05 PM and Saturday 5/7 at 4:49 AM: Perfect for family activities, especially those involving children. Good for spending more time at home, cooking, nurturing ourselves and those we love, inviting the people we cherish over for dinner. Excellent also for drawing, creative writing, humor, and anything requiring imagination and a touch of craziness….
Moon in Leo between Saturday 5/7 at 4:50 AM and Monday 5/9 at 3:52 PM: Excellent for anything glamorous, dramatic performances, being in the public's eye, throwing or attending an elegant party, playing with children, romance, and creativity in general…
Moon in Virgo between Monday 5/9 at 3:53 PM and Wednesday 5/11 at 11:33 PM: Excellent for starting a new fitness program, learning, healthy nutrition, fasting, clearing our closets, cleaning our home, reorganizing our drawers…. Perfect also for detailed work, the focused use of our intelligence, and taking care of small pets….
Moon in Libra between Wednesday 5/11 at 11:34 PM and Saturday 5/14 at 3:33 AM: Great for relationships, associations, diplomatic exchanges with others, anything related to beauty (a haircut, buying new clothes, a make-over…), art (especially painting and decorating…), a pleasant social event (concert, art exhibition…).
Moon in Scorpio between Saturday 5/14 at 3:34 AM and Monday 5/16 at 4:49 AM: Perfect for scientific research, esoteric studies, self-transformation, shamanism, dealing with the mysteries of life, death, and sexuality, as well as insurances and issues involving personal power.
Moon in Sagittarius between Monday 5/16 at 4:50 AM and Wednesday 5/18 at 5:01 AM: Perfect for traveling, religious and/or philosophical activities or matters related to higher education and the law. Excellent for lecturing, learning, perfecting a foreign language, exploring other cultures… Perfect also for athletic training and tending to large animals (horses….).
Moon in Capricorn between Monday 5/18 at 5:02 AM and Friday 5/20 at 5:52 AM: Good for furthering our ambitions, asking for a promotion, enlisting the support of people in positions of authority, making a good impression, re-structuring our business, and redefining our long-term goals…
Moon in Aquarius between Friday 5/20 at 5:53 AM and Sunday 5/22 at 8:48 AM: Perfect for philanthropic activities, charitable organizations, meeting with friends, making new acquaintances. Good also for inventions, far out, progressive ideas, inter-dimensional and time travel, anything related to UFOs, computers and technology in general….
Moon in Pisces between Sunday 5/22 at 8:49 AM and Tuesday 5/24 at 2:38 PM: Great for meditating, sitting by the ocean, anything related to the sacred, dancing, painting, swimming, dreaming, music, photography, film, sleeping, channeling, connecting with the mystical, the magic and the oneness of all that is…
Moon in Aries between Tuesday 5/24 at 2:39 PM and Thursday 5/26 at 11:21 PM: Perfect for intense physical activities, anything requiring forceful, direct action and self-assertion. Good also for leadership, spontaneity, good will, being a way shower, initiating new projects or bringing our car to the mechanic….
* * * * * * * * * * * *
This month's intentional meditation starts on Sunday 5/15. Let us take out as many blank sheets of paper as we have intentions and place them near a window, on a balcony or in a garden so that they basked in the light of the Full Moon in Scorpio at exactly 9:14 PM. Once that moment passes, let us gather our Full Moon charged blank sheets and place them in a folder.
On Monday 5/30 on the New Moon in Gemini, take out your blank full moon charged papers and write on each a concise, positive intention. Place them on a balcony, in a garden or near a window so that they are out by exactly 4:30 AM. Once that moment has passed, staple them together and put them away in a folder expecting the manifestation of all your dreams…
* * * * * * * * * * * *
Sunday 5/1: Venus Sextile Pluto (3:37 AM)
A day to be cooperative and agreeable to all. Being gracious about everyone's feelings and opinions helps smooth differences out and create positive outcomes. A love relationship begun today is likely to feel fated and impactful. A good day for financial transactions.
Monday 5/2: Venus enters Aries (9:10 AM till 5/28)
During the next 3 weeks, we express our emotions very spontaneously, wearing our heart on our sleeves. Our feelings are positive and dynamic. We may leap into love before we think but because we expect positive outcomes, we may just create what we trust in! However, let us be careful not to be too impulsive in our financial spending.
Tuesday 5/3: Jupiter Sextile Pluto (3:33 PM)
The solution to restrictive circumstances comes by cooperating with like spirited others. Travel, higher education, philosophy, religion, and the law offer opportunities for major inner transformations and expansion. However, we are cautioned to not overextend ourselves.
Wednesday 5/4: Mars Sextile Uranus (8:47 AM)
A change of scenery, reconnecting with an old friend, engaging in unusual activities, freeing ourselves from a limiting situation are all wonderful uses of this exciting transit which makes us reach beyond the known, into the extraordinary.
Thursday 5/5: Sun Conjunct Uranus (12:22 AM), Mercury Sextile Venus (11:01 PM)
Today, expect the unexpected! Plans change, unforeseen events occur, we meet unusual people, are more independent than normal, seek freedom, and are exposed to new ideas. An exciting day where we meet others halfway and say kindly what is on our minds with respect and consideration.
Saturday 5/7: Sun Sextile Mars (2:48 AM)
A dynamic day. We are not going to allow any negative emotions or obstacle stand in the way of our success. A need to move creatively forward animates our decisions and makes us grow in exciting ways. Great for activities requiring courage, self-confidence, and physical stamina.
Tuesday 5/10: Jupiter enters Aries (4:22 PM till October 27)
Click Here to Kindly refer to the paragraph below
Sunday 5/15: Sun Square Saturn (11:49 AM), Sun Sextile Neptune (12:15 PM), Lunar Eclipse (9:14 PM)
Today, delays, obstacles, and a certain coldness in others, could cause frustrations. Nothing comes easily. We could feel discouraged, want to give up, and dissolve in daydreaming. But if we work hard, are consistent, focused, and disciplined, our efforts will pay off and we have a chance of fulfilling our goals. Regarding the Lunar Eclipse, please refer to the opening paragraph.
Tuesday 5/17: Mars Conjunct Neptune (11:33 PM)
We could feel restless, vaguely dissatisfied, dreamy, tired, and disconnected. Someone close to us could be deceitful. We should stay away from any get rich quick scheme. Negative news trigger us in the wrong way. More than ever let us be careful of stimulant (drugs, alcohol) as their effects could be multiplied. Best to channel our energy into a charitable work that relies on compassion and sensitivity to those less favored. Our imagination is put to great use in an artistic or creative endeavor. Laying low, resting, watching an inspiring movie is recommended.
Thursday 5/19: Sun Trine Pluto (5:11 AM), Mercury Sextile Jupiter (6:33 PM)
An excellent day for giving a lecture, starting to write a book, publishing an existing report, learning a university level topic that expands our mind spiritually and philosophically. Perfect also for a long-distance trip and meeting foreigners who expose us to different world perceptions and expand our horizons. We lead by example. Staying in our power while taking into account other people's point of view, creates winning situations that are inspiring to all.
Friday 5/20: the Sun enters Gemini (6:23 PM till 6/21)
During the coming four weeks, we may be rather scattered, but are definitely very curious and sociable. We are likely to do several things simultaneously, and enjoy a lot of movement, learning, short trips and meeting new people. Our mind is active and full of creative ideas.
Saturday 5/21: Sun Conjunct Mercury (12:18 PM)
A great day to make phone calls, write e-mails, make new friends, communicate, teach, learn, give a lecture, attend a conference, make a short trip. Our minds are alert and open. We are curious and excited to share and receive dynamic information.
Sunday 5/22: Mars Sextile Pluto (3:15 PM), Mercury enters Taurus (6:15 PM until 6/13)
Today, more specifically, we pursue our goals with power, passion, and intensity. Our actions are very black and white, forceful, and courageous. Our fearlessness sees us to the finish line. During the next 3 weeks, our thinking is slower, more peaceful, and practical. We find both silence and Nature inspiring. We seek concrete answers to our questions and want solutions that are real and grounded in the physical plane. We may not be socially as gregarious, but the friendships we nurture, are solid and comforting. We are realistic, and concerned with safety, comfort, and material stability.
Monday 5/23: Sun Sextile Jupiter (4:05 AM), Mercury Sextile Mars (8:27 PM)
A very beneficial day for investments, launching exciting projects, and creating new content that will open our horizons and attract abundance. We are spontaneous, direct, creative, open-minded, tolerant, optimistic, and expansive. Our good nature attracts positive people. We feel self-confident, enthusiastic, and trusting in our visions. Our faith in ourselves and life is at an all times' high.
Tuesday 5/24: Venus Sextile Saturn (4:06 AM), Mars enters Aries (4:17 PM till 7/5)
A wonderful day to commit to a good relationship. Prefect for moving in together, getting engaged, or married. However, as we reassess the truth of our love connections, we may decide to bring a wobbly union to an end. During the next 6 weeks, Aries natives are favored. We are pushed into new actions with courage and dynamic energy. A wonderful period to start new projects requiring stamina and enthusiasm or stick to a fitness program that will change our body image!
Wednesday 5/25: Mercury Trine Pluto (2:49 PM)
Today, our ability to X-ray situations and people is particularly developed allowing us to really see what is really going on around us. Our knowingness is strong. We don't need many people to be happy but seek individuals the power and achievements of whom we respect and admire.
Thursday 5/26: Venus Square Pluto (11:29 PM)
A relationship could be fraught with jealousy, possessiveness, control, and communication issues. The true colors of another, as well as long-kept secrets could be revealed. Intrigues, manipulations, and power issues test the strength of our love. We should be careful to stay away from toxic individuals who cannot give us the healthy passion and emotional intensity we seek. Not a good day for investing. Our finances could plummet.
Saturday 5/28: Venus enters Taurus (7:46 AM till 6/23)
During the next month, we are drawn to peace, harmony, and balance. A wonderful period to go through our wardrobe, get some beauty treatments, receive a healing massage, and just enjoy quiet time in Nature. We are also attracted to music and singing, as well as good food and nice dinners out.
Sunday 5/29: Mars Conjunct Jupiter (3:31 AM)
Fabulous for athletic, outdoor activities that require energy and enthusiasm. Great for new projects involving foreigners, faith and vision. Perfect for moving forward with great inner confidence and trust in ourselves and life.
Wishing you an exciting month of May!
In Loving Light.
Michelle Karén, M.A., D.F.Astrol.S.
---
Kindly note that the days and times given are in PST (Pacific Daylight Saving Time). For Rocky Mountain Time (except AZ which is on PDT) add 1 hour. For Central Time, add 2 hours. For Eastern Time, add 3 hours. For Alaskan Time, subtract 1 hour. For Hawaii-Aleutian Time, subtract 2 hours. For Greenwich, add 8 hours. For Central European time (CET) add 9 hours, for Eastern European Time (EET), add 10 hours.
The world is shifting. As old paradigms become irrelevant, we need the astrological insight and gifts that Michelle Karén provides for people worldwide, right now. Having predicted current global circumstances, she also holds the answers to help empower people. Michelle Karén is the author of the groundbreaking book, Astrology for Enlightenment, published by Atria, an imprint of Simon & Schuster.
Copyright © 2022 Michelle Karen Books. www.michellekaren.com
Source Here
© 2022 crystalwind.ca. All rights reserved.
CrystalWind.ca is free to use because of donations from people like you. Please help support us!
Blessings!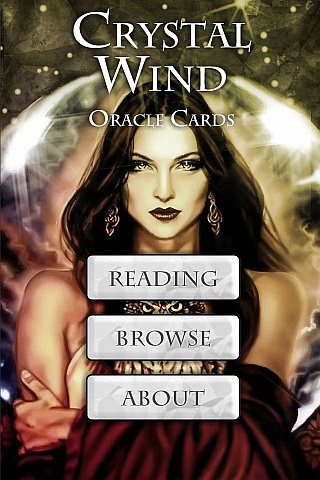 Cut Through The Illusions!
Available On

Spirit Animal Totem Of The Day!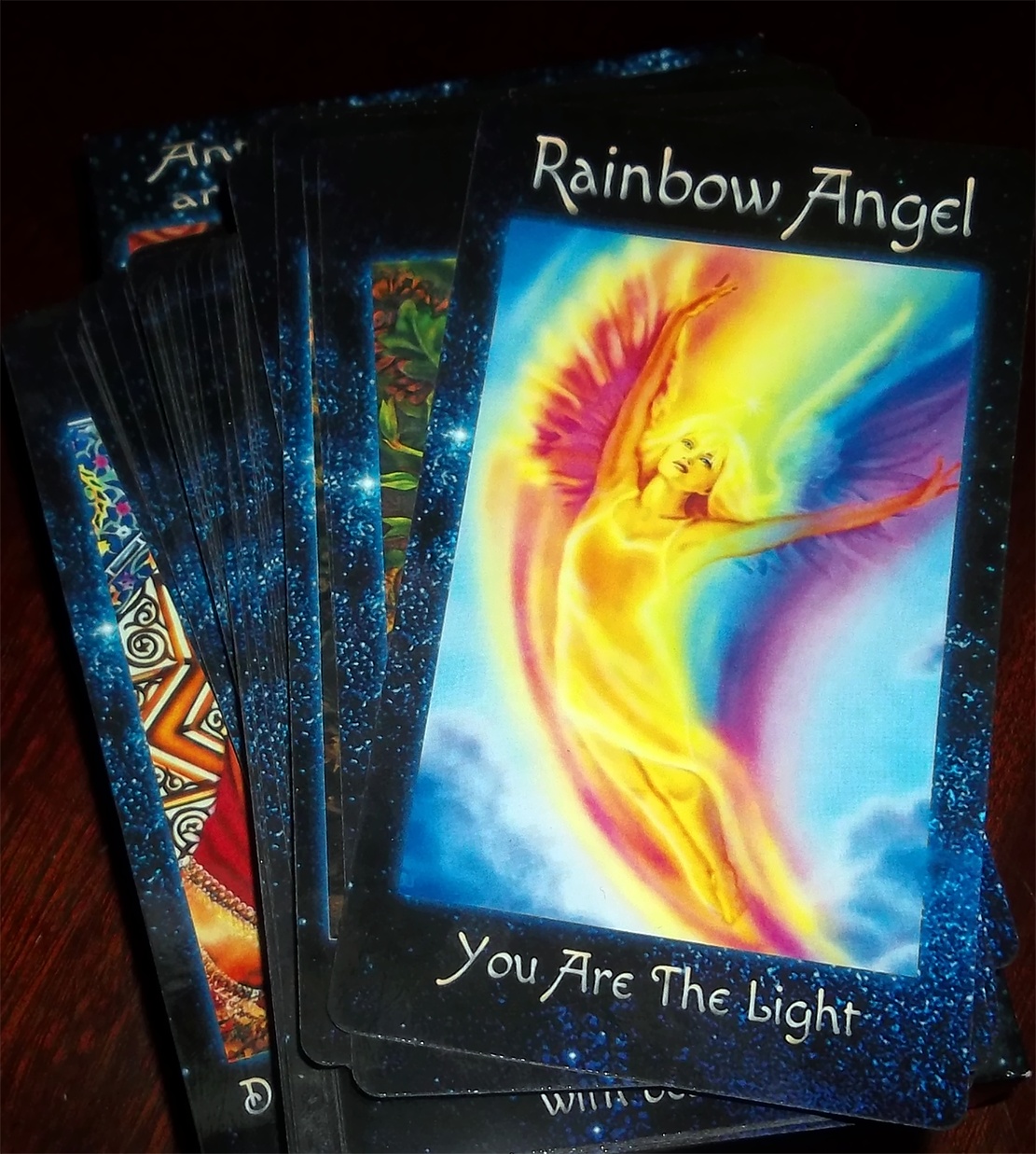 The Crystal Wind Oracle
Myth & Magic Card Deck!
Details Here!
NEW Expanded
Printed & Boxed!
Now with 58 cards!
Who is Online Now
We have 1090 guests and no members online