Help keep CrystalWind.ca resources free for everyone. To share the articles posted here daily we rely on readers like you. Please donate today.
Blessings!
Category: Forecasts and Horoscopes Written by Michelle Karen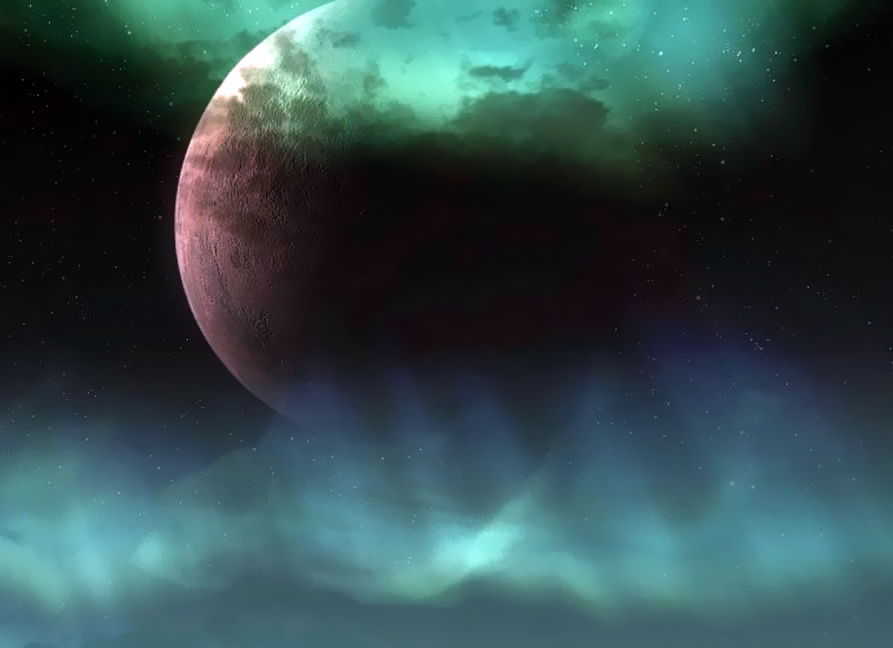 NOVEMBER 2022
RUNE OF THE MONTH: Mannaz, "the Self", "Home". A month to look for the support of our community. Do we even have a community? If we don't, it essential that we find like-spirited people whom we can trust to have our best interests at heart. Even if we pride ourselves in being independent and self-sufficient, it does take a village to create anything of lasting value. We all need this sense of friendship and the human warmth of a network who believes in us, enriches our consciousness and supports our growth.
* * * * * * * * * * *
Jupiter turns direct on Wednesday November 23rd at 28º48' Pisces. Its shadow period continues until February 15, 2023. This degree is symbolized by: "Light breaking into many colors as it passes through a prism". Our newfound confidence, and a deeper sense of our integrity, our ability to tap in the whole spectrum of our skills and talents is greatly enhanced.
Neptune is still retrograde until December 3rd with a shadow period remaining until March 25, 2023. The degree traveled in October (22º57'-22º39' Pisces) is symbolized by: "A 'materializing' medium gives a séance". Discerning truth from lies has never been so difficult. A dangerous smokescreen of manipulated realities is making what is right, wrong, and what is wrong, right. Even the best meaning of people are being seduced into falling in a web of illusions appearing real.
Uranus remains retrograde this whole month until January 21, 2023. Its shadow period remains until May 9, 2023. The degrees traveled in October (17º15'-16º05' Taurus) are represented by: "A woman airing an old bag through the open window of her room" and "A symbolical battle between 'swords' and 'torches'". At every step of the way, we are required to make choices. Those choices make people either drift further and further apart, or come together even closer. Much old luggage emerges from our depths requiring to be released, that our true individuality may shine.
Lunar Eclipse in Taurus (16º01') on Tuesday 11/8. The image associated to this degree is: "A symbolical battle between 'swords' and 'torches'". Eclipses always mark powerful transformations on our evolutionary path. This one brings most unusual domestic circumstances. People are erratic, anxiety prone, irritable, and impulsive. Sudden separations occur, there are unplanned moves, unexpected deaths, jobs are left without any warning. The strange circumstances we are faced with require much resourcefulness and an inventive spirit. The attraction to novelty and excitement is strong. Reality runs the danger of being overtaken by imagination. Ordinary life feeling so mundane and painful, it may be easier to retreat in a world of make-believe, completely out of touch with what is.
Mars remains retrograde this whole month between 25º36' and 19º15' Gemini and will remain so until January 12, 2023. Its shadow periods lasts until March 15, 2023. These degrees are symbolized by: "Frost-covered trees against winter skies", "A gardener trimming large palm trees", "Children skating over a frozen village pond", "Three fledglings in a nest high in a tree", "Dancing couples in a harvest festival", "A tumultuous labor demonstration", and "A modern cafeteria displays an abundance of food, products of various regions". Tempers flare up. Anger hidden or contained for a long time, erupts violently. We are being asked to redefine our lives, and come to terms with aggression, our own and that of others. Our self-confidence -or lack thereof, comes into focus. Our courage is tested. Our leadership abilities are called to the forefront. This is the time to re-examine all the places in our life where forward movement has been stalled, fear blocked our progress, and our lack of faith made us doubt our capacity to manifest our dreams. If we use this period to reconnect with our enthusiasm and our leadership skills, there is nothing we cannot accomplish.
* * * * * * * * * * *
The Moon will be Void of Course (V/O –forming
On Wednesday 11/2 between 4:08 AM and 11:46 AM: when the Moon enters Pisces.
On Friday 11/4 between 3:05 PM and 4:07 PM: when the Moon enters Aries.
On Sunday 11/6 between 2:30 PM and 9:15 PM: when the Moon enters Taurus.
On Wednesday 11/9 between 4:00 AM and 5:37 AM: when the Moon enters Gemini.
On Friday 11/11 between 2:28 PM and 4:22 PM: when the Moon enters Cancer.
On Monday 11/14 between 2:41 AM and 4:48 AM: when the Moon enters Leo.
On Wednesday 11/16 between 3:55 PM and 5:04 PM: when the Moon enters Virgo.
On Saturday 11/19 between 12:47 AM and 2:58 AM: when the Moon enters Libra.
On Monday 11/21 between 3:14 AM and 9:16 AM: when the Moon enters Scorpio.
On Wednesday 11/23 between 10:16 AM and 12:16 PM: when the Moon enters Sagittarius.
On Friday 11/25 between 11:22 AM and 1:18 PM: when the Moon enters Capricorn.
On Sunday 11/27 between 12:11 PM and 2:07 PM: when the Moon enters Aquarius.
From Monday 11/28 at 10:53 PM till Tuesday 11/29 at 4:15 PM: when the Moon enters Pisces.
Mark these periods in red in your calendar and avoid scheduling anything of importance during these times as they would amount to… NO thing!
* * * * * * * * * * *
Scheduling our activities using the zodiacal position of the Moon:
Moon in Aquarius until Wednesday 11/2 at 11:45 AM + between Sunday 11/27 at 2:07 PM and Tuesday 11/29 at 4:14 PM: Perfect for philanthropic activities, charitable organizations, meeting with friends, making new acquaintances. Good also for inventions, far out, progressive ideas, inter-dimensional and time travel, anything related to UFOs, computers and technology in general….
Moon in Pisces between Wednesday 11/2 at 11:46 AM and Friday 11/4 at 4:06 PM + between Tuesday 11/29 at 4:15 PM and Thursday 12/1 at 8:40 PM: Great for meditating, sitting by the ocean, anything related to the sacred, dancing, painting, swimming, dreaming, music, photography, film, sleeping, channeling, connecting with the mystical, the magic and the oneness of all that is…
Moon in Aries between Friday 11/4 at 4:07 PM and Sunday 11/6 at 9:14 PM: Perfect for intense physical activities, anything requiring forceful, direct action and self-assertion. Good also for leadership, spontaneity, good will, being a way shower, initiating new projects or bringing our car to the mechanic….
Moon in Taurus between Sunday 11/6 at 9:15 PM and Wednesday 11/9 at 5:36 AM: Perfect for any financial matter: paying our bills/debts, asking for the money that is owed to us, opening a bank account, investing in real estate, buying, and selling. Perfect also for a stroll in the park, going to the countryside, connecting with our Mother the Earth… Good also for gardening, pottery, sculpting, as well as bodywork…
Moon in Gemini between Wednesday 11/9 at 5:37 AM and Friday 11/11 at 4:21 PM: Excellent for multi-tasking, curiosity, any form of communication, exchanging information, sending e-mails, calling friends and acquaintances. Great also for social activities, attending conferences, reading a book, watching a documentary, gathering data on various topics, connecting with new people….
Moon in Cancer between Friday 11/11 at 4:22 PM and Monday 11/14 at 4:47 AM: Perfect for family activities, especially those involving children. Good for spending more time at home, cooking, nurturing ourselves and those we love, inviting the people we cherish over for dinner. Excellent also for drawing, creative writing, humor, and anything requiring imagination and a touch of craziness….
Moon in Leo between Monday 11/14 at 4:48 AM and Wednesday 11/16 at 5:03 PM: Excellent for anything glamorous, dramatic performances, being in the public's eye, throwing or attending an elegant party, playing with children, romance, and creativity in general…
Moon in Virgo between Wednesday 11/16 at 5:04 PM and Saturday 11/19 at 2:57 AM: Excellent for starting a new fitness program, learning, healthy nutrition, fasting, clearing our closets, cleaning our home, reorganizing our drawers…. Perfect also for detailed work, the focused use of our intelligence, and taking care of small pets….
Moon in Libra between Saturday 11/19 at 2:58 AM and Monday 11/21 at 9:15 AM: Great for relationships, associations, diplomatic exchanges with others, anything related to beauty (a haircut, buying new clothes, a make-over…), art (especially painting and decorating…), a pleasant social event (concert, art exhibition…).
Moon in Scorpio between Monday 11/21 at 9:16 AM and Wednesday 11/23 at 12:15 PM: Perfect for scientific research, esoteric studies, self-transformation, shamanism, dealing with the mysteries of life, death, and sexuality, as well as insurances and issues involving personal power.
Moon in Sagittarius between Wednesday 11/23 at 12:16 PM and Friday 11/25 at 1:17 PM: Perfect for traveling, religious and/or philosophical activities or matters related to higher education and the law. Excellent for lecturing, learning, perfecting a foreign language, exploring other cultures… Perfect also for athletic training and tending to large animals (horses….).
Moon in Capricorn between Friday 11/25 at 1:18 PM and Sunday 11/27 at 2:06 PM: Good for furthering our ambitions, asking for a promotion, enlisting the support of people in positions of authority, making a good impression, re-structuring our business, and redefining our long-term goals…
* * * * * * * * * * * *
This month's intentional meditation starts on Tuesday 11/8. Let us take out as many blank sheets of paper as we have intentions and place them near a window, on a balcony or in a garden so that they basked in the light of the Full Moon in Taurus (Lunar Eclipse) at exactly 3:02 AM. Once that moment passes, let us gather our Full Moon charged blank sheets and place them in a folder.
On Wednesday 11/23, take out your blank full moon charged papers and write on each a concise, positive intention. Place them on a balcony, in a garden or near a window so that they are out by exactly 2:57 PM for the New Moon in Sagittarius. Once that moment has passed, staple them together and put them away in a folder expecting the manifestation of all your dreams….
* * * * * * * * * * * *
Saturday 11/5: Venus Opposition Uranus (3:22 PM)
If we are not careful, we could bring about a sudden, unexpected break-up. We are drawn to unusual people. Our need for freedom is particularly high and could be at odds with our desire for intimacy. A day of emotional instability with possible painful consequences. Our financial affairs fluctuate wildly.
Sunday 11/6: Venus Square Saturn (11:34 PM)
Cold heartedness, isolation, loneliness, and loss are to be expected today. It is best to avoid social encounters and not make any drastic decision regarding a love relationship, as we could be quite disappointed in the outcome. Money seems scarce, or requires much work.
Tuesday 11/8: Lunar Eclipse in Taurus (3:02 AM), Sun Conjunct Mercury (8:42 AM), Mercury Opposition Uranus (6:40 PM)
Regarding the Lunar Eclipse, kindly refer to the opening paragraph. Today, more specifically, new, groundbreaking information disrupts our day. Plans change suddenly. A revelation brings new light to a situation we envisioned very differently. People act in strange ways and may prove quite unreliable. Blowing up just makes things worse. Best to stay as leveled as possible.
Wednesday 11/9: Sun Opposition Uranus (12:26 AM), Mercury Square Saturn (11:52 PM)
In our impatience, we could be tempted to burn bridges. Unexpected challenges turn situations upside down. People are volatile, tension is high, requiring of us unusual solutions. Confronted with much opposition, we could feel quite alone, which in turn causes depression. A day to lay low.
Thursday 11/10: Venus Trine Neptune (4:22 AM)
Our sensitivity, compassion, and romantic yearnings are particularly enhanced. We could fall in love with love, be seduced by an ideal rather than a person, and connect at a deep soul level with another without any consideration asto whether the rest of the relationship is realistic or not. Inspiring for artists. A day to dream.
Friday 11/11: Sun Square Saturn (12:04 AM)
Duties and responsibilities catch up with us. We could feel isolated, and more lonely than usual. Wherever we turn, obstacles seem to block our path. A day to accept limitations, focus on the work at hand, and rely on our inner wisdom.
Saturday 11/12: Mercury Trine Neptune (10:36 AM)
Excellent for artists and creators we are particularly inspired. Our imagination flows. We are able to see beyond the veil. Very good for healers and channelers who tap into higher realms of consciousness, inasmuch as we are careful to avoid spiritual imagination. Miscommunications, as well as misunderstandings could occur if we rely too much on our intuition without checking the facts.
Sunday 11/13: Venus Sextile Pluto (1:41 AM)
Today, our social life is made richer by avoiding ultimatums and manipulations. A romance begun today feels fated. It has a deep intensity and is very sexual as well as transformative in nature. In group situations, the more gracious and compliant we are, the smoother our interactions are.
Monday 11/14: Mercury Sextile Pluto (6:27 PM), Sun Trine Neptune (7:43 PM)
We are able to X-ray situations and people. Coercing others into believing what we feel to be true, is not a good idea. The more sensitive, compassionate, tolerant, open, and respectful we are to our differences, the more we can come to a useful agreement, allowing all to cooperate as harmoniously as possible. Excellent for creative work requiring depth and imagination.
Tuesday 11/15: Venus Trine Jupiter (1:36 AM), Venus enters Sagittarius (10:09 PM) till December 9
Today particularly, as well as for the next 3 weeks, our social life is happy, exuberant, exciting, and adventurous. We require honesty and generosity in all our relationships. We are likely to be attracted to people from different cultures, religions, and backgrounds who expand our consciousness and enrich our lives.
Wednesday 11/16: Mercury Trine Jupiter (7:43 AM)
An excellent day to plan a long-distance trip, start a university-level study, learn a new language, sign legal papers, and expand our social circle. Our happiness, enthusiasm, faith, self-confidence, and optimism attract many wonderful people, and open exciting new doors.
Thursday 11/17: Mercury enters Sagittarius (12:42 AM) till December 6
During the next 3 weeks, we exert a sunny mental disposition. As we focus on the silver lining of every dark cloud and expect the best, the best comes to us. Even if life deals us lemons, our open-mindedness, tolerance, and enthusiasm help us turn them into lemonade. Great for a long-distance trip that changes our life for the better.
Friday 11/18: Sun Sextile Pluto (1:38 PM)
Issuing ultimatums or manipulating others is not recommended today. The more cooperative and agreeable we are, the more positive the response we shall elicit. Clarity, dignity, and strength win us the respect we seek.
Saturday 11/19: Mars Square Neptune (7:43 AM)
We may feel a vague restlessness and confused anxiety. It could be tempting to try and escape these uncomfortable emotions in any possible way. Yet, we are required to remain most grounded and focused on practical solutions. Today, consideration towards others goes a long way. Avoiding any stimulant is recommended.
Sunday 11/20: Sun Trine Jupiter (8:07 PM)
One of the happiest days of the year. Luck smiles upon us. Doors open. Our optimism, faith, trust, and self-confidence are rewarded. As we embody our spiritual beliefs with integrity while remaining open-minded and tolerant, we become an inspiration to others.
Monday 11/21: Mercury Conjunct Venus (2:55 PM)
A peaceful, harmonious day. Our social activities are pleasant and simple. We seek balance in our dealings with others, expressing our thoughts with respect and kindness. Perfect for a nice gathering with friends.
Tuesday 11/22: the Sun enters Sagittarius (12:20 AM) till December 21
During the coming month, we are more exuberant, optimistic, and adventurous than usual. Our self-confidence soars. Our faith and trust in ourselves and the world is heightened. Philosophy, religion, other cultures, and long-distance travel are attractive topics of interest. We are excited to study a subject that broadens our outlook and expands our mind.
Wednesday 11/23: Jupiter turns direct (12:33 AM)
Kindly refer to the paragraph below.
Monday 11/28: Mars Trine Saturn (9:56 AM)
Today, we handle all our commitments with practical efficiency, hard work, great focus, and much courage. Our groundedness in reality, and our ability to not be swayed by hardship or stress, help us remain in control of the situations at hand with strength and discipline.
Tuesday 11/29: Mercury Opposition Mars (12:30 PM)
Our mind and our actions could be at odds, creating situations we later regret. Our impulsivity should be curbed as much as possible. We may speak our truth with such bluntness that we arouse sharp opposition from others. People could be hostile, rude, even violent. Tempers flare up quickly and unexpectedly. Best to avoid potentially aggressive situations.
Wednesday 11/30: Venus Opposition Mars (9:28 PM)
If single, we could feel quite bored with our loneliness and seek a fun adventure. Yet, in our deep longing for companionship, we could attract a volatile lover leading to disastrous consequences. Today, impulsive excesses are not recommended.
Wishing you a smooth month of November!
In Loving Light.
Michelle Karén, M.A., D.F.Astrol.S.
---
Kindly note that the days and times given are in PST (Pacific Daylight Saving Time). For Rocky Mountain Time (except AZ which is on PDT) add 1 hour. For Central Time, add 2 hours. For Eastern Time, add 3 hours. For Alaskan Time, subtract 1 hour. For Hawaii-Aleutian Time, subtract 2 hours. For Greenwich, add 8 hours. For Central European time (CET) add 9 hours, for Eastern European Time (EET), add 10 hours.
The world is shifting. As old paradigms become irrelevant, we need the astrological insight and gifts that Michelle Karén provides for people worldwide, right now. Having predicted current global circumstances, she also holds the answers to help empower people. Michelle Karén is the author of the groundbreaking book, Astrology for Enlightenment, published by Atria, an imprint of Simon & Schuster.
Copyright © 2022 Michelle Karen Books. www.michellekaren.com
Source Here
© 2022 crystalwind.ca. All rights reserved. We track all IP addresses with sniffer technology. Using a VPN will not hide your IP.
CrystalWind.ca is free to use because of donations from people like you. Please help support us!
Blessings!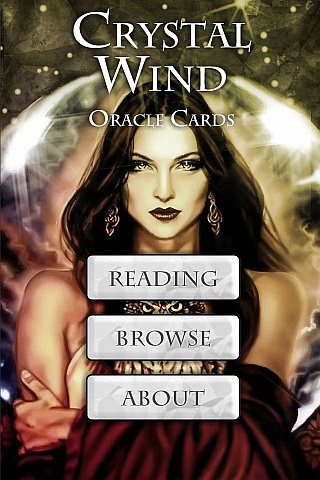 Cut Through The Illusions!
Available On

Spirit Animal Totem Of The Day!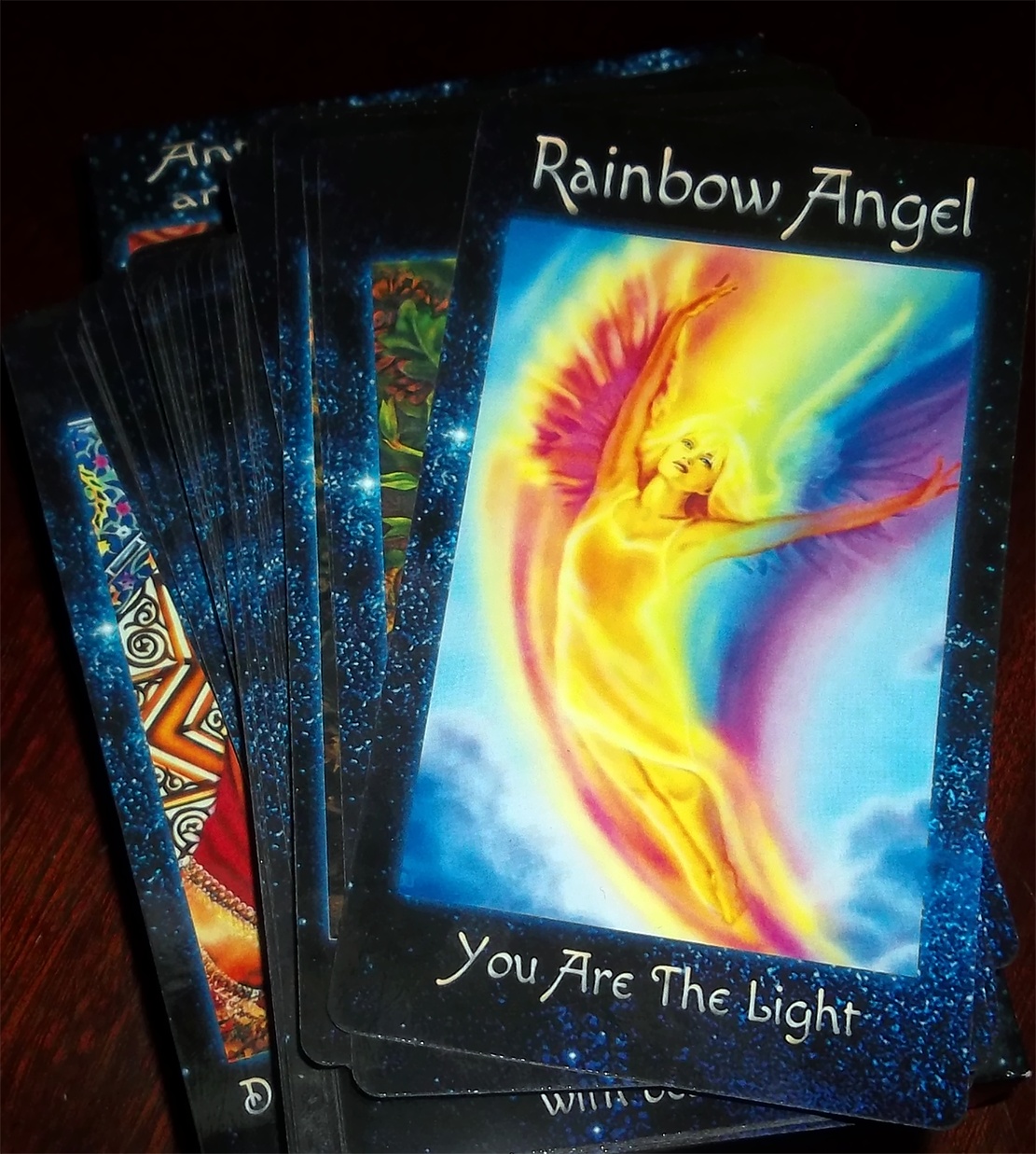 The Crystal Wind Oracle
Myth & Magic Card Deck!
Details Here!
NEW Expanded
Printed & Boxed!
Now with 58 cards!
Who is Online Now
We have 1509 guests and no members online