Category: Forecasts and Horoscopes Written by Michelle Karen Views: 1504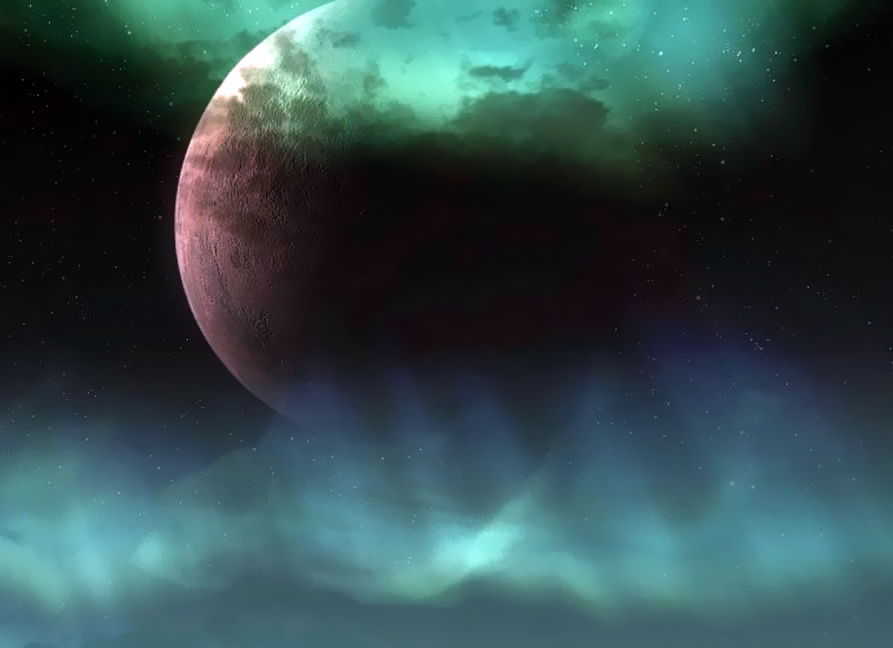 OCTOBER 2020
RUNE OF THE MONTH: Tyr, the place of the Creator. Success is ours if we keep to our tracks with calm, wisdom, persistence and patience. Being playful and light about things, may be fun for a while, but if we insist on that path, it will affect our safety in major ways. It is essential that we remain focused, disciplined, and stick to our purpose with strong determination. Balance, integrity and honesty, as well as trusting our intuition pave our way to victory.
* * * * * * * * * * *
Still 5 retrograde planets out of 10 this month! Mercury (10/14- 11/2), Pluto (until October 3), Mars (until November 13), Neptune (until November 28) and Uranus (until January 13). Many situations could revert to previous conditions. We are required to slow down, go within and ask ourselves deeper questions.
Pluto turns direct on October 3rd at 22º29' Capricorn. Its shadow period lasts until January 26, 2021. This degree is represented in the Sabian Symbols by: "A soldier receiving two awards for bravery in combat". During the past few months, much buried darkness has emerged. Sexual abuse, problems with communication, power struggles, corruptions at very high level, conflicts with authorities have all emerged from the darkest of darkness. On a personal level, the time has now come to move forward with more strength, clarity and mastery. A relationship may end while another, better suited to our true life direction, could develop.
---
Mercury turns retrograde on October 13th until November 2nd (11º40' Scorpio – 27º14' Libra). Its shadow period remains until November 20th. Although Mercury retrograde always gets a bad press, personally, this is one of my favorite times. Granted that computers and cars break down, we erase messages without having read them, mail gets lost, miscommunications abound, appointments are missed…. But it is also a time when people we hadn't seen in a long time return to our life, when we remember projects that were collecting dust on our shelves and the pace of life slows down, enabling us to think more deeply about our goals. This particular retrogradation is likely to bring back a long-lost romance,
Neptune remains retrograde this whole month. Its shadow period remains until March 19, 2021. The degrees traveled in September (19º02'-18º24' Pisces) are represented by: "A table set for an evening meal" and "A master instructing his disciples". Deceit, smoke screens and confusion reign. Discerning the truth from illusions could be challenging. More than ever do we need to rely on common sense and listen to our inner voice. The time has come to own our own mastery, stand in our personal authority and trust our inner knowingness. And as we do, all that we need will come to us.
Uranus remains retrograde this whole month until January 12, 2021. Its shadow period lasts until May 1st, 2021. The degrees covered in October (9º52'-8º54' Taurus) are symbolized by: "A Red Cross nurse" and "A fully decorated Christmas tree". Surprising news, erratic information, sudden revelations, unexpected shifts accelerate the pace of our lives, creating much chaos. Nothing will be written in stone. It could seem that the ground is being taken from underneath our feet. Financial upheavals are likely to happen, as well as great social unrest. Masses of people will start rebelling against their jobs and freedoms being taken away. A major monetary reset in underway that will continue until March 2026, the whole time Uranus is in Taurus. Corruptions will be denounced and more and more people will seek to simplify their lives and reinvent the way they make and use money.
Mars remains retrograde this whole month (29º03'-16º33' Aries) until November 13. Its shadow period lasts until January 2nd. During the next few months, our courage is being tested. Our relation to physical exercise in general, and our sexuality in particular, needs also to be revisited and possibly transformed. On a global level, we could hear of more protests, riots and confrontations with the police and the army. Pockets of anger, resentment and frustration are being triggered, forcing a cleansing that brings true inner peace. We are asked to take a meaningful path of action, follow the hero's journey, and engage in dynamic endeavors that require stamina, force and enthusiasm.
* * * * * * * * * * *
The Moon will be Void of Course (V/O –forming no major aspect with any planet before entering the following sign-):
From Friday 10/2 at 10:47 PM till Saturday 10/3 at 8:12 AM: when the Moon enters Taurus.
On Monday 10/5 between 11:41 AM and 9:03 PM: when the Moon enters Gemini.
From Wednesday 10/7 at 6:57 PM till Thursday 10/8 at 8:45 AM: when the Moon enters Cancer.
On Saturday 10/10 between 9:04 AM and 5:24 PM: when the Moon enters Leo.
On Monday 10/12 between 7:29 AM and 9:56 PM: when the Moon enters Virgo.
On Wednesday 10/14 between 3:47 PM and 10:54 PM: when the Moon enters Libra.
On Friday 10/16 between 3:11 PM and 10:05 PM: when the Moon enters Scorpio.
On Sunday 10/18 between 2:43 PM and 9:43 PM: when the Moon enters Sagittarius.
On Tuesday 10/20 between 8:38 PM and 11:44 PM: when the Moon enters Capricorn.
From Thursday 10/22 at 9:35 PM till Friday 10/23 at 5:17 AM : when the Moon enters Aquarius.
From Saturday 10/24 at 2:54 PM till Sunday 10/25 at 2:18 PM: when the Moon enters Pisces.
From Tuesday 10/27 at 5:46 PM till Wednesday 10/28 at 1:45 AM: when the Moon enters Aries
On Friday 10/30 between 9:12 AM and 2:19 PM: when the Moon enters Taurus.
Mark these periods in red in your calendar and avoid scheduling anything of importance during these times as they would amount to… NO thing!
* * * * * * * * * * *
Scheduling our activities using the zodiacal position of the Moon:
Moon in Aries between Wednesday 9/30 at 7:47 PM and Saturday 10/3 at 8:11 AM + between Wednesday 10/28 at 1:45 AM and Friday 10/30 at 2:18 PM: Perfect for intense physical activities, anything requiring forceful, direct action and self-assertion. Good also for leadership, spontaneity, good will, being a way shower, initiating new projects or bringing our car to the mechanic….
Moon in Taurus between Saturday 10/3 at 8:12 AM and Monday 10/5 at 9:02 PM + between Friday 10/30 at 2:19 PM and Monday 11/2 at 1:59 AM: Perfect for any financial matter: paying our bills/debts, asking for the money that is owed to us, investing in real estate, buying and selling. Perfect also for a stroll in the park, going to the countryside, connecting with our Mother the Earth… Good also for gardening, pottery, sculpting, as well as bodywork…
Moon in Gemini between Monday 10/5 at 9:03 PM and Thursday 10/8 at 8:44 AM: Excellent for multi-tasking, curiosity, any form of communication, exchanging information, sending e-mails, calling friends and acquaintances. Great also for social activities, attending conferences, reading a book, watching a documentary, gathering data on various topics, connecting with new people….
Moon in Cancer between Thursday 10/8 at 8:45 AM and Saturday 10/10 at 5:23 PM: Perfect for family activities, especially those involving children. Good for spending more time at home, cooking, nurturing ourselves and those we love, inviting the people we cherish over for dinner. Excellent also for drawing, creative writing, humor and anything requiring imagination and a touch of craziness….
Moon in Leo between Saturday 10/10 at 5:24 PM and Monday 10/12 at 9:55 PM: Excellent for anything glamorous, dramatic performances, being in the public's eye, throwing or attending an elegant party, playing with children, romance and creativity in general…
Moon in Virgo between Monday 10/12 at 9:56 PM and Wednesday 10/14 at 10:53 PM: Excellent for starting a new fitness program, learning, healthy nutrition, fasting, clearing our closets, cleaning our home, reorganizing our drawers…. Perfect also for detailed work, the focused use of our intelligence, and taking care of small pets….
Moon in Libra between Wednesday 10/14 at 10:54 PM and Friday 10/16 at 10:04 PM: Great for relationships, associations, diplomatic exchanges with others, anything related to beauty (a haircut, buying new clothes, a make-over…), art (especially painting and decorating…), a pleasant social event (concert, art exhibition…).
Moon in Scorpio between Friday 10/16 at 10:05 PM and Sunday 10/18 at 9:42 PM: Perfect for scientific research, esoteric studies, self-transformation, shamanism, dealing with the mysteries of life, death, and sexuality, as well as insurances and issues involving personal power.
Moon in Sagittarius between Sunday 10/18 at 9:43 PM and Tuesday 10/20 at 11:43 PM: Perfect for traveling, religious and/or philosophical activities or matters related to higher education and the law. Excellent for lecturing, learning, perfecting a foreign language, exploring other cultures… Perfect also for athletic training and tending to large animals (horses….).
Moon in Capricorn between Tuesday 10/20 at 11:44 PM and Friday 10/23 at 5:16 AM: Good for furthering our ambitions, asking for a promotion, enlisting the support of people in positions of authority, making a good impression, re-structuring our business and redefining our long-term goals…
Moon in Aquarius between Friday 10/23 at 5:17 AM and Sunday 10/25 at 2:17 PM: Perfect for philanthropic activities, charitable organizations, meeting with friends, making new acquaintances. Good also for inventions, far out, progressive ideas, inter-dimensional and time travel, anything related to UFOs, computers and technology in general….
Moon in Pisces between Sunday 10/25 at 2:18 PM and Wednesday 10/28 at 1:44 AM: Great for meditating, sitting by the ocean, anything related to the sacred, dancing, painting, swimming, dreaming, music, photography, film, sleeping, channeling, connecting with the mystical, the magic and the oneness of all that is…
* * * * * * * * * * *
This month's intentional meditation starts on Thursday 10/1. Take out as many blank sheets of paper as you will have intentions and put them near a window, on a balcony or in a garden so that they will bask in the light of the Full Moon in Aries at exactly 2:05 PM. Once that moment had passed, gather your Full Moon charged blank sheets and place them in a folder.
On Friday 10/16 on the New Moon in Libra take out your blank full moon charged papers and write on each a concise, positive intention. Place them on a balcony, in a garden or near a window so that they are out by exactly 12:31 PM. Once that moment has passed, staple them together and put them away in a folder expecting the manifestation of all your dreams…
* * * * * * * * * * * *
Friday 10/2: Venus enters Virgo (1:48 PM) till 10/27
The next three weeks are marked by a practical approach to love and romance. We seek purity in mind, heart and body, both in ourselves and in others. We are likely to express our feelings in a more concrete manner, through acts of selfless service.
Sunday 10/4: Pluto turns direct (6:32 AM)
Kindly refer to the paragraph below
Friday 10/9: Mars Square Pluto (6:09 AM)
Much anger harbored for a long time could erupt worldwide. Deep desires are aroused. Situations are volatile. Best to stay away from domineering characters. Being passionate about a project is a good use of our energy. We should however avoid forcing issues to fit our own needs. Cooperation and compromise go a long way.
Saturday 10/10: Venus Trine Uranus (4:08 PM)
Magnetic and popular, we are drawn to bright, sparkly friends who are intellectually and spiritually stimulating. Social activities are energizing and fun. Love and friendship are interconnected. A sudden freeing, exciting infatuation with someone from a very different background than ours is not unlikely. Financial matters could be a little erratic. Spending money on activities that are pleasurable is enjoyable.
Sunday 10/11: Sun Square Jupiter (6:34 AM)
Our confidence and optimism support our goals. We reap the benefits of past actions/projects. A beneficial opportunity presents itself that expands our horizon. We should however beware of not becoming over enthusiastic and not promising more than we can possibly deliver.
Monday 10/12: Jupiter Sextile Neptune (12:06 AM), Mercury Sextile Venus (9:39 AM)
A day to pay particular attention to our dreams. We are likely to receive strong messages during the night. Meditation, visionary art, photography, music, poetry and channeling are particularly favored by this transit which thins the veil between dimensions. Conversations flow easily. Our communications are kind and considerate. We interact with others in harmony and with clarity. Prone to a more diplomatic approach than usual, we are happy to compromise. Our appreciation of beauty and balance is heightened.
Tuesday 10/13: Sun Opposition Mars (4:26 PM), Mercury turns retrograde (6:05 PM)
Faced with the frustration of our plans, we could feel more combative than usual. It is a good idea to stay clear of aggressive, angry people who are likely to be more violent than normal. A good day to engage, with caution, in physical activities which help us let out some steam safely. Regarding Mercury retrograde, kindly refer to the opening paragraph.
Thursday 10/15: Sun Square Pluto (3:15 AM)
Blackmailing, manipulations and power games are not unlikely. We should stay away from potential conflicts with domineering individuals. Pushing our agenda against all odds is not recommended today. Our intensity could backfire. Our energy is wisely channeled into empowering physical activities or healthy debates that benefit the greater good.
Sunday 10/18: Sun Square Saturn (6:58 AM), Venus Opposition Neptune (7:49 AM), Mars Square Jupiter (10:38 PM)
We may feel a little depressed and unappreciated today. Obstacles seem to hinder our progress. Our efforts could feel vain and our energy, down. A day to realistically face the truth, stay quiet, reflect and reassess our goals. A deep desire to see beauty in all could lead to disillusion. An unrequited love could disturb our inner peace, we could experience deceit in a romance and/or be the victim of a financial fraud. A good day however for engaging in artistic creativity. Our inspiration is heightened. We are likely to feel particularly moved by social injustices and get on an active vendetta to right all the perceived wrongs.
Monday 10/19: Venus Trine Jupiter (12:35 AM), Mercury Opposition Uranus (7:53 PM)
A day to follow our true heart's desire. Excellent for a pleasant social gathering. With each partner doing half of the journey, our relationships are positive, adventurous and enriching. We are able to enjoy ourselves without feeling that we are breaking the bank. Indulging ourselves a little is good. Our activities lead to creative outcomes. Money flows as a reward from past efforts. Unexpected revelations could occur today. Disruptions could abound. We could meet an unusual person. Our mind is greatly stimulated and with the rhythm of life accelerating, it could be difficult to rest properly. The more flexible and present to the moment we are, the more exciting this day proves to be.
Wednesday 10/21: Venus Trine Pluto (2:42 PM)
Hidden aspects of our relationships could emerge, enabling a loving and compassionate healing of patterns that no longer serve us. An intuitive sense of the subtle currents occurring between us and others, leads to a deepening of our heart connections. We love with passion. Our financial affairs benefit from our heightened perception of all that is to come.
Thursday 10/22: Sun enters Libra (4:00 PM) till 11/22
This next month is all about harmony, balance, peace and beauty. An excellent time for a make-over. We could feel more social and romantic than normal, paying close attention to our partnerships. Elegant gatherings are attractive. We could be drawn to luxury items and wish to beautify both ourselves and our environment. A special time for artists who could feel particularly inspired.
Saturday 10/24: Venus Trine Saturn (8:41 AM)
We are practical and realistic in our approach of partnerships. A wonderful day to cement a relationship that has been going well. If single, we are enjoying our own company and could possibly meet someone who has serious romantic potential. Our financial situation is stable. Whatever we create emotionally and materially today, will pass the test of time.
Sunday 10/25: Sun Conjunct Mercury (11:23 AM)
Ideas flow today. It is easy to make plans. We feel confident and positive. Excellent for making phone calls, writing e-mails and connecting with others. Our communications are clear and to the point. Rejoicing in the good fortune of those around us supports our own success.
Tuesday 10/27: Mercury enters Libra (6:33 PM) till 11/11, Venus enters Libra (6:41 PM) till 11/22
During the next 3 weeks, we are more diplomatic than usual. We may find ourselves negotiating a lot, helping people who are in disagreement come to a positive, balanced understanding of each other's viewpoints, and in general, bringing peace in conflicting situations. Our attraction to elegance and beauty is enhanced. Wonderful for a make-over, improving the esthetics of our home, and engaging in artistic activities.
Saturday 10/31: Sun Opposition Uranus (8:53 AM)
A day when anything could happen. We may feel quite restless. The pace of our lives accelerates. Unusual people, unexpected circumstances, disrupt our plans, forcing us to remain very present to the moment. Opportunities arise that help us break free from habits and situations that were hindering our evolution.
Wishing you all an inspiring month of October!
In Loving Light.
Michelle Karén, M.A., D.F.Astrol.S.
---
Kindly note that the days and times given are in PST (Pacific Daylight Saving Time). For Rocky Mountain Time (except AZ which is on PDT) add 1 hour. For Central Time, add 2 hours. For Eastern Time, add 3 hours. For Alaskan Time, subtract 1 hour. For Hawaii-Aleutian Time, subtract 2 hours. For Greenwich, add 8 hours. For Central European time (CET) add 9 hours, for Eastern European Time (EET), add 10 hours.
The world is shifting. As old paradigms become irrelevant, we need the astrological insight and gifts that Michelle Karén provides for people worldwide, right now. Having predicted current global circumstances, she also holds the answers to help empower people. Michelle Karén is the author of the groundbreaking book, Astrology for Enlightenment, published by Atria, an imprint of Simon & Schuster.
Copyright © 2020 Michelle Karen Books. www.michellekaren.com
Source Here
---
CrystalWind.ca is free to access and use.
Please support us with a small gift of $11.11 or $22.22 or $33.33.
Thank you!

ॐ Namasté - Blessings!

"Life is an echo, what you send out comes back."
© 2008-2021 crystalwind.ca. All rights reserved.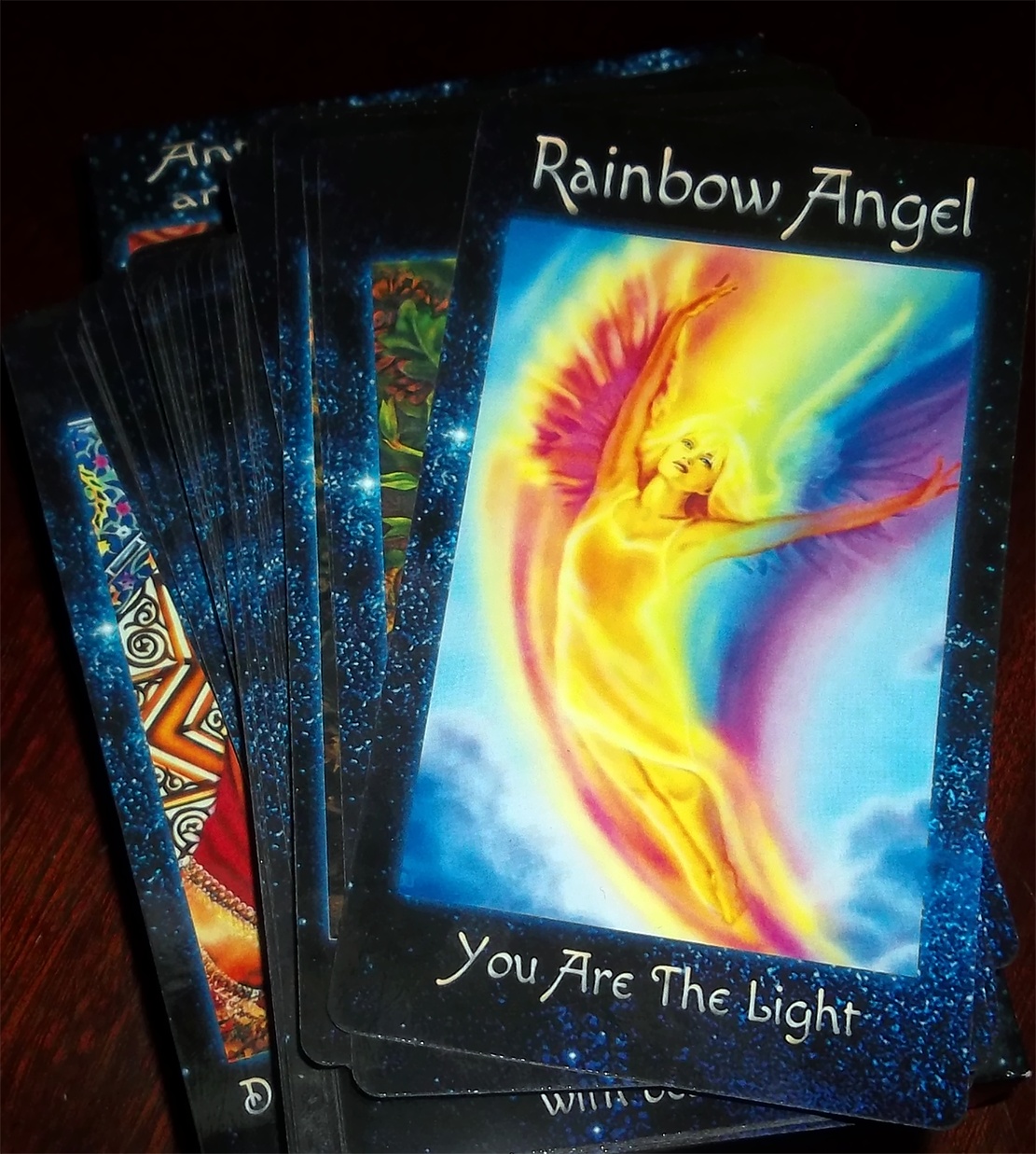 The Crystal Wind Oracle
Myth & Magic Card Deck!
Details Here!
NEW Expanded
Printed & Boxed!
Now with 58 cards!
Spirit Animal Totem Of The Day!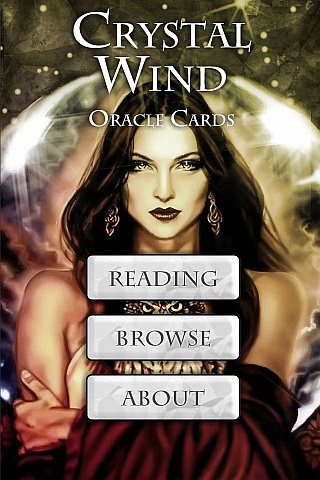 Cut Through The Illusions!
Who is Online Now
We have 1823 guests and no members online