Category: Forecasts and Horoscopes Written by Michelle Karen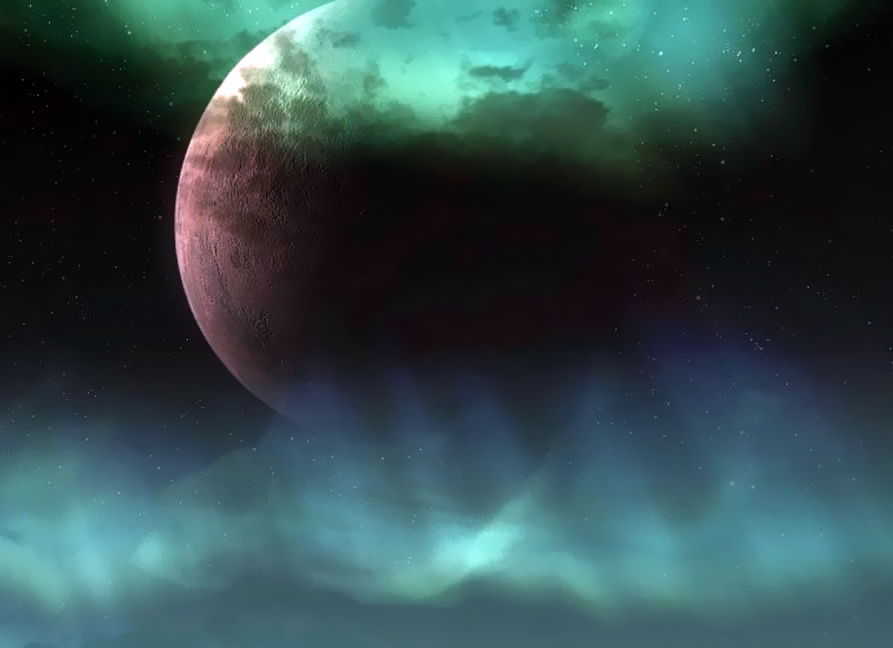 OCTOBER 2021
RUNE OF THE MONTH: Othel, the rune of roots, ancestry, lineage. We are being asked to investigate our family background. If we don't know where we come from, we don't know where we are going because we don't know where we are. Are there curses running from generation to generation? What baggage did we inherit that we may end up passing to our children if we don't deal with it now. What attracted our soul to our parents, our grand-parents? What country, what land feels like home? What is it that we need to break free from so that we may assert our own individuality?
* * * * * * * * * * *
Uranus remains retrograde this whole month until January 17, 2022. Its shadow period remains until May 5th, 2022. The degree covered in October (14º06' – 12º59'' Taurus) are symbolized by: "A man with rakish silk hat, muffled against the cold, braves a storm", "On the beach, children play while shellfish grope at the edge of the water" and "A porter carrying heavy baggage". A strong need for freedom is felt by many, yet we are not quite out of the woods. Another year and half will pass before life regains some kind of normality. The times are calling for us to find our inner freedom and face all the unresolved issues we may have been carrying for many years, maybe even many lifetimes.
Neptune remains retrograde this whole month until December 1st, between 21º20' and 20º40' Pisces. These degrees are associated with the following images: "A prophet bringing down the new law from Mount Sinai" and "a little white lamb, a child and a Chinese servant". Deceit, lies, illusions, strange manipulations abound all around us creating a web of false informations that appear real. Laws keep changing that are quite disempowering for the people. Yet, even if fear and restrictions prevail, even if we feel we are the victims of something we cannot control, this doesn't mean that we are powerless. The time has come to find residency in our inner peace, to trust our intuition and remain strong in our inner knowingness that this too shall pass.
Pluto turns direct on October 6 at 24º19' Capricorn. Its shadow period continues until January 26, 2022. This degree is symbolized by: "An oriental rug dealer in a store filled with precious ornamental rugs". The world is richer than we know. We have more resources than we realize. Our power is stronger than we are aware. As the illusions that we believed to be reality are crumbling around us, the truth is also gradually emerging from the rubbles. However challenging these times are, they are also pregnant with new possibilities and the chance to build a future devoid of the darkness that has plagued humanity for milleniums.
Saturn turns direct on October 10 at 6º53' Aquarius. Its shadow period remains until January 16, 2022. This degree is represented by: "A child born out of an eggshell". These unprecedented times are also creating unprecedented opportunities for exciting creations, dynamic ideas, innovative solutions. As one door closes, another opens and if we focus on what we have rather than on what is being taken away, we may discover unbelievably exciting horizons full of new life.
Jupiter turns direct on October 17 at 22º20' Aquarius. Its shadow period remains until January 10. This degree is symbolized by "A big bear sitting down and waving all its paws". Bears are both gentle, nurturing and fierce. This whole period is bringing out rebellion in the people who are starting to fight for their legal and human rights. These days, no one is above the law. A strong sense of solidarity is rippling through society, while sharp separations between people -even within families and among friends, are occurring. Each one of us is choosing their camp and all we can do is respect each other's decisions even if we do not agree with them. Trying to convince those who are certain to be right makes little sense. Just a waste of time and energy. Choosing our battles wisely is important.
Mercury turns direct on October 18 at 10º23' Libra. Its shadow period remains until November 3. This degree is symbolized by: "A professor peering over his glasses at his students". This incarnation is a vast school. We learn not so much from happy times, but mainly from the challenges that are being thrown at us. How do we react? How do difficulties help us build our character? Do we remain anchored in our love, patience, happiness and understanding when things are not going the way we'd like them to?
* * * * * * * * * * *
The Moon will be Void of Course (V/O –forming no major aspect with any planet before entering the following sign-):
From Saturday 10/2 at 4:43 PM till Sunday 10/3 at 1:38 AM: when the Moon enters Virgo.

On Tuesday 10/5 between 1:46 AM and 5:41 AM: when the Moon enters Libra.

From Wednesday 10/6 at 10:03 PM till Thursday 10/7 at 7:22 AM: when the Moon enters Scorpio.

From Friday 10/8 at 11:05 PM till Saturday 10/9 at 8:24 AM: when the Moon enters Sagittarius.

From Sunday 10/10 at 9:30 PM till Monday 10/11 at 10:15 AM: when the Moon enters Capricorn.

On Wednesday 10/13 between 3:53 AM and 1:47 PM: when the Moon enters Aquarius.

On Friday 10/15 between 5:33 AM and 7:22 PM: when the Moon enters Pisces.

From Sunday 10/17 at 4:24 PM till Monday 10/18 at 3:04 AM: when the Moon enters Aries.

On Wednesday 10/20 between 7:57 AM and 12:59 PM: when the Moon enters Taurus.

From Friday 10/22 at 1:35 PM till Saturday 10/23 at 12:57 AM: when the Moon enters Gemini.

On Monday 10/25 between 7:11 AM and 2:00 PM: when the Moon enters Cancer.

From Wednesday 10/27 at 11:02 PM till Thursday 10/28 at 2:07 AM: when the Moon enters Leo.

On Saturday 10/30 between 12:05 AM and 11:09 AM: when the Moon enters Virgo.
Mark these periods in red in your calendar and avoid scheduling anything of importance during these times as they would amount to… NO thing!
* * * * * * * * * * *
Scheduling our activities using the zodiacal position of the Moon:
Moon in Leo until Sunday 10/3 at 1:37 AM + between Thursday 10/28 at 2:07 AM till Saturday 10/30 at 11:08 AM: Excellent for anything glamorous, dramatic performances, being in the public's eye, throwing or attending an elegant party, playing with children, romance and creativity in general…
Moon in Virgo between Sunday 10/3 at 1:38 AM and Tuesday 10/5 at 5:40 AM + between Saturday 10/30 at 11:09 AM and Monday 11/1 at 4:10 PM: Excellent for starting a new fitness program, learning, healthy nutrition, fasting, clearing our closets, cleaning our home, reorganizing our drawers…. Perfect also for detailed work, the focused use of our intelligence, and taking care of small pets….
Moon in Libra between Tuesday 10/5 at 5:41 AM and Thursday 10/7 at 7:21 AM: Great for relationships, associations, diplomatic exchanges with others, anything related to beauty (a haircut, buying new clothes, a make-over…), art (especially painting and decorating…), a pleasant social event (concert, art exhibition…).
Moon in Scorpio between Thursday 10/7 at 7:22 AM and Saturday 10/9 at 8:23 AM: Perfect for scientific research, esoteric studies, self-transformation, shamanism, dealing with the mysteries of life, death, and sexuality, as well as insurances and issues involving personal power.
Moon in Sagittarius between Saturday 10/9 at 8:24 AM and Monday 10/11 at 10:14 AM: Perfect for traveling, religious and/or philosophical activities or matters related to higher education and the law. Excellent for lecturing, learning, perfecting a foreign language, exploring other cultures… Perfect also for athletic training and tending to large animals (horses….).
Moon in Capricorn between Monday 10/11 at 10:15 AM and Wednesday 10/13 at 1:46 PM: Good for furthering our ambitions, asking for a promotion, enlisting the support of people in positions of authority, making a good impression, re-structuring our business and redefining our long-term goals…
Moon in Aquarius between Wednesday 10/13 at 1:47 PM and Friday 10/15 at 7:21 PM: Perfect for philanthropic activities, charitable organizations, meeting with friends, making new acquaintances. Good also for inventions, far out, progressive ideas, inter-dimensional and time travel, anything related to UFOs, computers and technology in general….
Moon in Pisces between Friday 10/15 at 7:22 PM and Monday 10/18 at 3:03 AM: Great for meditating, sitting by the ocean, anything related to the sacred, dancing, painting, swimming, dreaming, music, photography, film, sleeping, channeling, connecting with the mystical, the magic and the oneness of all that is…
Moon in Aries between Monday 10/18 at 3:04 AM and Wednesday 10/20 at 12:58 PM: Perfect for intense physical activities, anything requiring forceful, direct action and self-assertion. Good also for leadership, spontaneity, good will, being a way shower, initiating new projects or bringing our car to the mechanic….
Moon in Taurus between Wednesday 10/20 at 12:59 PM and Saturday 10/23 at 12:56 AM: Perfect for any financial matter: paying our bills/debts, asking for the money that is owed to us, opening a bank account, investing in real estate, buying and selling. Perfect also for a stroll in the park, going to the countryside, connecting with our Mother the Earth… Good also for gardening, pottery, sculpting, as well as bodywork…
Moon in Gemini between Saturday 10/23 at 12:57 AM and Monday 10/25 at 1:59 PM: Excellent for multi-tasking, curiosity, any form of communication, exchanging information, sending e-mails, calling friends and acquaintances. Great also for social activities, attending conferences, reading a book, watching a documentary, gathering data on various topics, connecting with new people….
Moon in Cancer between Monday 10/25 at 2 PM and Thursday 10/28 at 2:06 AM: Perfect for family activities, especially those involving children. Good for spending more time at home, cooking, nurturing ourselves and those we love, inviting the people we cherish over for dinner. Excellent also for drawing, creative writing, humor and anything requiring imagination and a touch of craziness….
* * * * * * * * * * * *
Our intentional meditation started on Monday 9/20. We placed as many blank sheets of paper as we had intentions near a window, on a balcony or in a garden so that they would bask in the light of the Full Moon in Pisces. Once that moment passed, we gathered our Full Moon charged blank sheets and placed them in a folder.
On Wednesday 10/6 on the New Moon in Libra, take out your blank full moon charged papers and write on each a concise, positive intention. Place them on a balcony, in a garden or near a window so that they are out by exactly 4:05 AM. Once that moment has passed, staple them together and put them away in a folder expecting the manifestation of all your dreams….
Next month's intentional meditation starts on Wednesday 10/20. Take out as many blank sheets of paper as you will have intentions and place them near a window, on a balcony or in a garden so that they bask in the light of the Full Moon in Aries at exactly 7:57 AM. Once that moment will have passed, gather your Full Moon charged blank sheets and place them in a folder.
* * * * * * * * * * * *
Friday 10/1: Mercury Square Pluto (7:26 AM)
A wonderful day to focus on a project requiring intense concentration. Our insights and powers of persuasion are particularly deep. However, we should be careful do not become tyrannical, obsessive, manipulative and negative. We are also advised to stay away from toxic people as they could prove particularly destructive.
Saturday 10/2: Venus Sextile Pluto (12:48 AM)
Today, compassion is particularly healing. A love relationship is strong and supportive. Destiny could have a hand in a new romance. A powerful sense of fatedness and passion permeates our connections with others. Able to X-ray situations and people, we only seek meaningful links with those we respect and admire.
Sunday 10/3: Mercury Trine Jupiter (5:05 PM)
Perfect for starting new university-level studies -especially if they are related to the law or religion, learning a foreign language or traveling to another country. Many opportunities arise as a result of us expressing ourselves with confidence, positive energy and enthusiasm. Excellent also for teaching, writing, lecturing and publishing. Our generosity of spirit comes back to us with good news.
Thursday 10/7: Venus enters Sagittarius (4:21 AM) till 11/5, Sun Conjunct Mars (9:01 PM)
During the coming month, we feel warm, generous and adventurous. Prone to taking risks in a love relationship, we focus on the silver lining of every dark cloud and are not deterred by potential rejection. Lucky in love, we are also lucky in financial matters. Today more specifically, we feel dynamic, have courage and are forceful and direct in our dealings with others.
Saturday 10/9: Sun Conjunct Mercury (9:18 PM), Mercury Conjunct Mars (3:48 PM)
Communications flow easily. We have a lot of energy, may feel quite competitive and even a little aggressive. Asking for the cooperation of other people helps us achieve our goals more smoothly.
Wednesday 10/13: Venus Sextile Saturn (12:26 PM)
Our love life should feel quite stable. If in a relationship, we are able to strike a balance between obligations and pleasure. If single, because we are clear on the kind of person we wish to share our life with, we could attract a serious prospect: someone who is mature, practical and reasonable with whom love will develop gradually and steadily.
Friday 10/15: Sun Trine Jupiter (4:46 AM)
One of the happiest, most adventurous days of the year. We feel positive, confident, warm and generous. A trip, watching a foreign movie, studying the law or religion are great uses of our time. Our enthusiasm attracts beneficial opportunities. Breaking free from all that is restrictive, expands our horizons in glorious ways.
Sunday 10/17: Sun Square Pluto (5:12 AM)
Important to direct our energies towards positive outlets. Manipulation, control, power struggles or anger, should more than ever be avoided today.
Monday 10/18: Mars Trine Jupiter (7:36 PM)
A day of high energy, positive action, confidence and being enterprising. Excellent for a trip, starting a new project requiring drive and stamina, being daring and adventurous, fighting for something we believe in.
Thursday 10/21: Mars Square Pluto (9:20 PM)
Deep desires are being triggered. Our passion is intense. Circumstances could be volatile. Forcing situations, ruling from a place of ego, resorting to manipulation is not recommended. Best instead to develop strategies that work for all.
Friday 10/22: the Sun enters Scorpio (9:52 PM) till November 21 (6:34 PM)
During the next 4 weeks, our feelings are intense. Our inner knowingness helps us X-ray situations and people very accurately. We may not be as compromising, tolerant or forgiving as we should be, but we stand our ground with strength and power.
Tuesday 10/26: Venus Square Neptune (6:06 PM)
A new love may seem more ideal than it truly is. Deceit, lies, half-truths could lurk behind the enchanted façade. A good day to relax, enjoy some inspirational activities, appreciate art and beauty, dream, paint, listen to music, watch a feel-good movie or read a happy novel. We could be quite impressionable. Staying away from toxic people and drugs or alcohol is advised. Financial matters could be blurry.
Thursday 10/28: Venus Sextile Jupiter (12:15 PM)
A wonderful day to go out, enjoy our friends, meet new ones, attend a lecture, listen to a concert, visit an art gallery. We feel happy and adventurous. A new relationship with a foreigner or one who has traveled much opens our horizons and enriches us. Financial rewards come from something we had put into place a while ago. However, we should avoid collapsing ourselves in our good fortune and going to extremes in food, drink, pleasure and wreck-less spending.
Saturday 10/30: Sun Square Saturn (2:53 AM), Mars enters Scorpio (7:21 AM) till Dec 13 (1:53 AM)
We may feel a little lonely and depressed. This day is best used by focusing on the work at hand, clearing our desk of backlogged papers requiring attention to details and focused concentration. During the next 6 weeks Scorpio natives are favored. We may all feel more intense in our actions than usual, less forgiving and more courageous. Our determination sees us through any obstacle placed on our path. We move forward with seriousness, drive and a strong focus on succeeding in our enterprises.
Sunday 10/31: Mercury Trine Jupiter (9:18 PM)
Kindly refer to 10/3 above.
Wishing you a glorious month of October!
Michelle Karén, M.A., D.F.Astrol.S.
---
Kindly note that the days and times given are in PST (Pacific Daylight Saving Time). For Rocky Mountain Time (except AZ which is on PDT) add 1 hour. For Central Time, add 2 hours. For Eastern Time, add 3 hours. For Alaskan Time, subtract 1 hour. For Hawaii-Aleutian Time, subtract 2 hours. For Greenwich, add 8 hours. For Central European time (CET) add 9 hours, for Eastern European Time (EET), add 10 hours.
The world is shifting. As old paradigms become irrelevant, we need the astrological insight and gifts that Michelle Karén provides for people worldwide, right now. Having predicted current global circumstances, she also holds the answers to help empower people. Michelle Karén is the author of the groundbreaking book, Astrology for Enlightenment, published by Atria, an imprint of Simon & Schuster.
Copyright © 2021 Michelle Karen Books. www.michellekaren.com
Source Here
© 2021 crystalwind.ca. All rights reserved.
---
CrystalWind.ca is free to access and use.
Please support us with a small gift of $11.11 or $22.22 or $33.33.
Spirit Animal Totem Of The Day!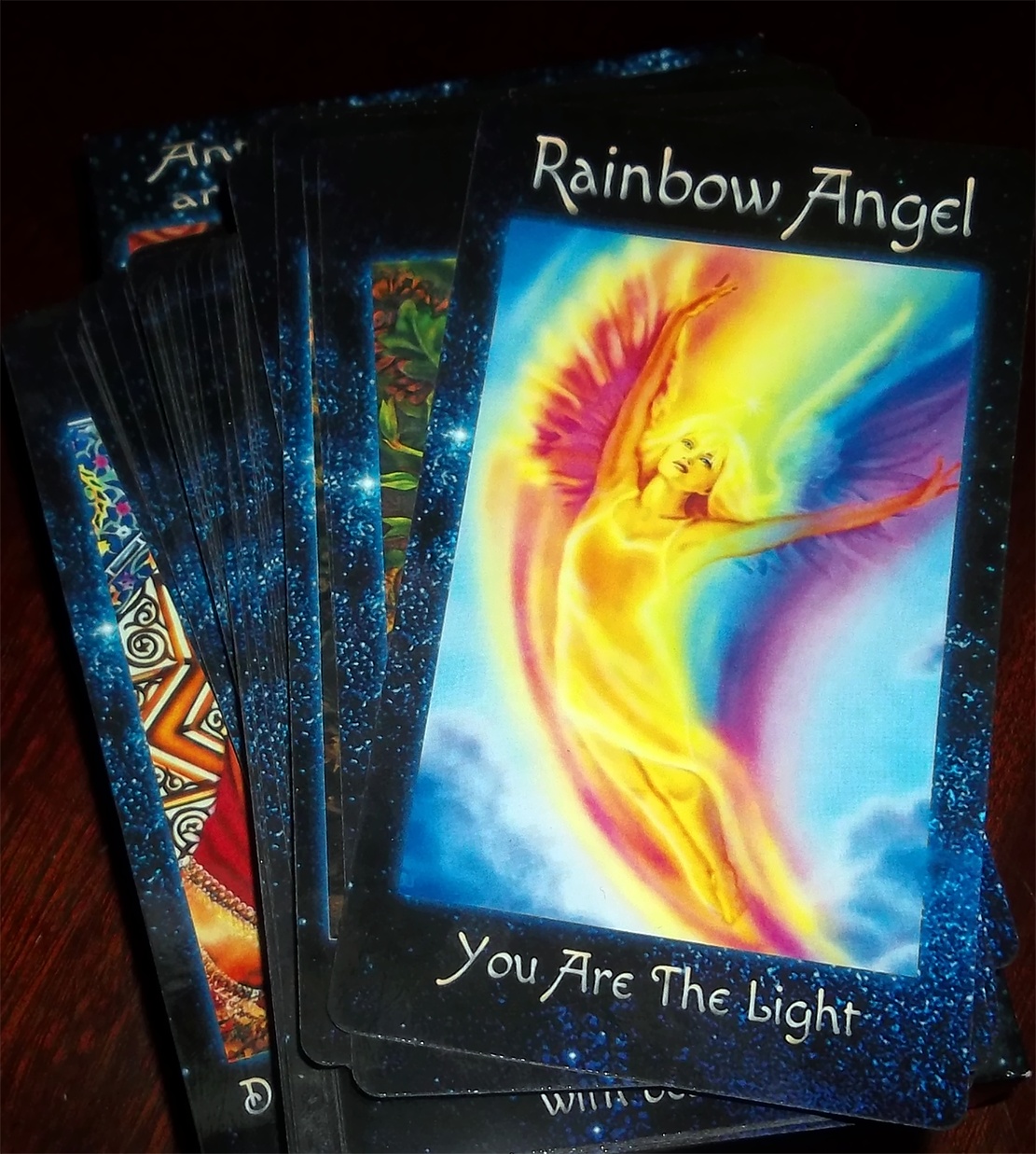 The Crystal Wind Oracle
Myth & Magic Card Deck!
Details Here!
NEW Expanded
Printed & Boxed!
Now with 58 cards!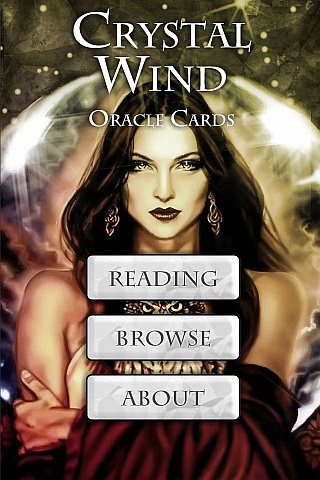 Cut Through The Illusions!
Who is Online Now
We have 948 guests and no members online