Support crystalwind.ca with your donation and help spread spirituality and positivity.
Blessings!
Category: Forecasts and Horoscopes Written by Michelle Karen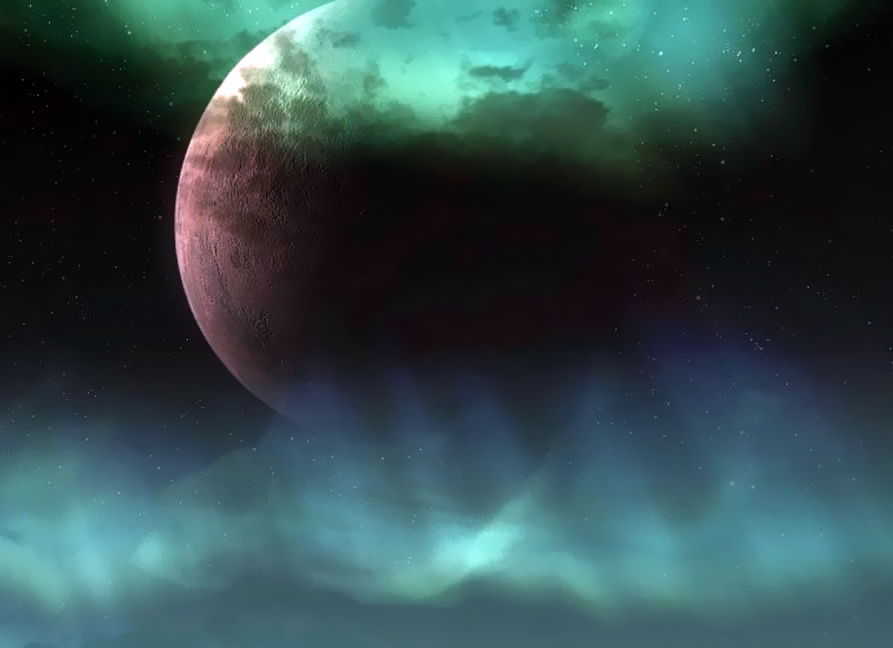 OCTOBER 2022
RUNE OF THE MONTH: Nauthiz "need". Are we confusing need and want? Shouldn't wants come after needs? This month, the connection between giving and receiving should also be considered carefully. What do we really require to live a balanced, healthy life, and create fulfilling relationships? A good month to make lists that will help us manifest what we need.
* * * * * * * * * * *
Jupiter remains retrograde this whole month until Wednesday November 23rd. Its shadow period continues until February 15, 2023. The degrees covered in October (3º08' Aries- 29º45' Pisces) are symbolized by: "A majestic rock formation resembling a face is idealized by a boy who takes it as his ideal of greatness, and as he grows up, begins to look like it", "Two lovers strolling through a secluded walk", "A cameo profile of a man in the outline of his country", " A comedian entertaining the group", and "A woman has risen out of the ocean, a seal is embracing her." We are invited to revisit our beliefs, strengthen our integrity, our moral standards, and our connection to the divine. This is a time of philosophical and spiritual rebirth, seeing through the masquerade of appearances, and rekindling our enthusiasm, our faith, and our trust in ourselves and the universe.
Moreover, Jupiter returns one last time to Pisces on October 28 until Dec 21, 2022. A wonderful few months to focus on our spirituality, allow ourselves some quiet, reflective, meditative time. Our faith, our sense of sacredness and mysticism are likely to be renewed. Our intuition is intensified. Our nocturnal dreams could be particularly vivid and meaningful.
Neptune is still retrograde until December 3rd with a shadow period remaining until March 25, 2023. The degrees traveled in October (23º39'-22º58' Pisces) are symbolized by: "An inhabited island" and "A materializing medium giving a séance". It is important that we discern spiritual imagination from reality. The limit could be particularly blurred, causing illusions and smokescreens. Our psychic strength, the clarity of our intuition are being severely tested. Trusting and staying in integrity with our inner perceptions is particularly important.
Uranus remains retrograde this whole month until January 21, 2023. Its shadow period remains until May 9, 2023. The degrees traveled in October (18º22'-17º18' Taurus) are represented by: "A new continent rising out of the ocean" and "A woman airing an old bag through a sunny window". Old structures are crumbling fast. Relationships are rapidly changing in ways that force us to balance intimacy and freedom, individuality and connection. The ways in which we make money, how we deal with resources and food supplies are also being completely transformed.
Mercury turns direct on October 2, at 24º22' Virgo. Its shadow period remains until October 17. This degree is symbolized by: "A flag at half-mast in front of a public building". Health issues may return to the forefront. Challenges related to work and employment may emerge. Communications could be chaotic. Disorganization could occur in the midst of unexpected information being revealed. Previous decisions may be called into question. Plans are suddenly disrupted. People change their minds. The existing order is being challenged.
Pluto turns direct on October 8. Its shadow period remains until January 30, 2023. The image associated to this degree (26º07' Capricorn) is represented in the Sabian Symbols by the following image: "A mountain pilgrimage". While Pluto was retrograde we embraced our fears, faced our hidden wounds, recognized our deepest, darkest emotions, and owned our sense of power. Our journey towards personal mastery brings more challenges requiring effort, endurance, inner strength, and resolve.
Saturn remains retrograde until October 22nd. Its shadow period extends until January 27, 2023. The degree it turns direct on (18º35' Aquarius) is represented by the following image: "A forest fire quenched". Our structures are tested. Fears we thought we had transmuted, anxieties, issues with authority and time could re-emerge forcing us to truly face our inner demons and stand in true mastery.
Solar Eclipse in Scorpio (2º00) on Tuesday 10/25. The image associated to this degree is: "A broken bottle and spilled perfume". Eclipses always mark powerful transformations on our evolutionary path. This one brings great seriousness and maturity of thought, as well as intense feelings. Our love life could shift a 180º, bringing to the surface powerful buried emotions of control, jealousy, possessivity, and passion. Friendships could turn to love, while alienation could occur in an existing relationship. The need to balance intimacy and freedom, while respecting our own individuality is particularly strong. Repressed past traumas may resurface to be healed. A strong need to access the mystical dimension of love and sexuality is featured prominently in this chart.
Mars turns retrograde on Sunday 10/30 at 25º37' Gemini and will remain so until January 12, 2023. Its shadow periods lasts until March 15, 2023. This degree is symbolized by: "A winter frost in the woods". Tempers are likely to flare up causing arguments and harsh words we might later regret. Best to think before we react as the damage caused could be irreparable. Power struggles are likely to emerge. Hidden anger bursts out at the most inopportune times. Violence is not impossible. Positive growth is stifled. A period best spent journaling, away from potentially aggressive individuals and dramatic situations.
* * * * * * * * * * *
The Moon will be Void of Course (V/O –forming
From Saturday 10/1 at 2:46 PM till Sunday 10/2 at 12:38 AM: when the Moon enters Capricorn.
From Monday 10/3 at 8:49 PM till Tuesday 10/4 at 3:20 AM: when the Moon enters Aquarius.
From Wednesday 10/5 at 3:46 PM till Thursday 10/6 at 5:47 AM: when the Moon enters Pisces.
On Saturday 10/8 between 4:10 AM and 8:57 AM: when the Moon enters Aries.
On Monday 10/10 between 7:02 AM and 2:04 PM: when the Moon enters Taurus.
On Wednesday 10/12 between 2:42 PM and 10:08 PM: when the Moon enters Gemini.
From Friday 10/14 at 9:11 PM till Saturday 10/15 at 9:11 AM (12 hours!): when the Moon enters Cancer.
On Monday 10/17 between 1:56 PM and 9:45 PM: when the Moon enters Leo.
On Thursday 10/20 between 3:35 AM and 9:25 AM: when the Moon enters Virgo.
On Saturday 10/22 between 11:17 AM and 6:24 PM: when the Moon enters Libra.
From Monday 10/24 at 5:36 PM and Tuesday 10/25 at 12:18 AM: when the Moon enters Scorpio.
From Wednesday 10/26 at 9:27 PM and Thursday 10/27 at 3:55 AM: when the Moon enters Sagittarius.
On Saturday 10/29 between 6:10 AM and 6:21 AM: when the Moon enters Capricorn.
On Monday 10/31 between 8:14 AM and 8:43 AM: when the Moon enters Aquarius.
Mark these periods in red in your calendar and avoid scheduling anything of importance during these times as they would amount to… NO thing!
* * * * * * * * * * *
Scheduling our activities using the zodiacal position of the Moon:
Moon in Sagittarius until Sunday 10/2 at 12:37 AM + between Thursday 10/27 at 3:55 AM and Saturday 10/29 at 6:20 AM: Perfect for traveling, religious and/or philosophical activities or matters related to higher education and the law. Excellent for lecturing, learning, perfecting a foreign language, exploring other cultures… Perfect also for athletic training and tending to large animals (horses….).
Moon in Capricorn between Sunday 10/2 at 12:38 AM and Tuesday 10/4 at 3:19 AM + between Saturday 10/29 at 6:21 AM and Monday 10/31 at 8:42 AM: Good for furthering our ambitions, asking for a promotion, enlisting the support of people in positions of authority, making a good impression, re-structuring our business, and redefining our long-term goals…
Moon in Aquarius between Tuesday 10/4 at 3:20 AM and Thursday 10/6 at 5:46 AM + between Monday 10/31 at 8:43 AM and Friday 11/4 at 4:06 PM: Perfect for philanthropic activities, charitable organizations, meeting with friends, making new acquaintances. Good also for inventions, far out, progressive ideas, inter-dimensional and time travel, anything related to UFOs, computers and technology in general….
Moon in Pisces between Thursday 10/6 at 5:47 AM and Saturday 10/8 at 8:56 AM: Great for meditating, sitting by the ocean, anything related to the sacred, dancing, painting, swimming, dreaming, music, photography, film, sleeping, channeling, connecting with the mystical, the magic and the oneness of all that is…
Moon in Aries between Saturday 10/8 at 8:57 AM and Monday 10/10 at 2:03 PM: Perfect for intense physical activities, anything requiring forceful, direct action and self-assertion. Good also for leadership, spontaneity, good will, being a way shower, initiating new projects or bringing our car to the mechanic….
Moon in Taurus between Monday 10/10 at 2:04 PM and Wednesday 10/12 at 10:07 PM: Perfect for any financial matter: paying our bills/debts, asking for the money that is owed to us, opening a bank account, investing in real estate, buying, and selling. Perfect also for a stroll in the park, going to the countryside, connecting with our Mother the Earth… Good also for gardening, pottery, sculpting, as well as bodywork…
Moon in Gemini between Wednesday 10/12 at 10:08 PM and Saturday 10/15 at 9:10 AM: Excellent for multi-tasking, curiosity, any form of communication, exchanging information, sending e-mails, calling friends and acquaintances. Great also for social activities, attending conferences, reading a book, watching a documentary, gathering data on various topics, connecting with new people….
Moon in Cancer between Saturay 10/15 at 9:11 AM and Monday 10/17 at 9:44 PM: Perfect for family activities, especially those involving children. Good for spending more time at home, cooking, nurturing ourselves and those we love, inviting the people we cherish over for dinner. Excellent also for drawing, creative writing, humor, and anything requiring imagination and a touch of craziness….
Moon in Leo between Monday 10/17 at 9:45 PM and Thursday 10/20 at 9:24 AM: Excellent for anything glamorous, dramatic performances, being in the public's eye, throwing or attending an elegant party, playing with children, romance, and creativity in general…
Moon in Virgo between Thursday 10/20 at 9:25 AM and Saturday 10/22 at 6:23 PM: Excellent for starting a new fitness program, learning, healthy nutrition, fasting, clearing our closets, cleaning our home, reorganizing our drawers…. Perfect also for detailed work, the focused use of our intelligence, and taking care of small pets….
Moon in Libra between Saturday 10/22 at 6:24 PM and Tuesday 10/25 at 12:17 AM: Great for relationships, associations, diplomatic exchanges with others, anything related to beauty (a haircut, buying new clothes, a make-over…), art (especially painting and decorating…), a pleasant social event (concert, art exhibition…).
Moon in Scorpio between Tuesday 10/25 at 12:18 AM and Thursday 10/27 at 3:54 AM: Perfect for scientific research, esoteric studies, self-transformation, shamanism, dealing with the mysteries of life, death, and sexuality, as well as insurances and issues involving personal power.
* * * * * * * * * * * *
This month's intentional meditation starts on Saturday 9/10. Let us take out as many blank sheets of paper as we have intentions and place them near a window, on a balcony or in a garden so that they basked in the light of the Full Moon in Aries at exactly 1:55 PM. Once that moment passes, let us gather our Full Moon charged blank sheets and place them in a folder.
On Tuesday 10/25, take out your blank full moon charged papers and write on each a concise, positive intention. Place them on a balcony, in a garden or near a window so that they are out by exactly 3:49 AM for the New Moon (Eclipse) in Scorpio. Once that moment has passed, staple them together and put them away in a folder expecting the manifestation of all your dreams….
* * * * * * * * * * * *
Saturday 10/1: Venus Opposition Jupiter (11:12 AM)
Our social life expands today in beautiful ways. We may have philosophical discussions about love and relationships. Tolerance, kindness, serenity, calm enthusiasm, and elegance help us avoid extravagance and excesses of all kinds.
Sunday 10/2: Mercury turns direct (2:07 AM)
Kindly refer to the paragraph below.
Thursday 10/6: Mercury Trine Pluto (8:56 PM)
Today, we see through smokescreens and lies clearly. Being assertive and strong wins people to our side. A person not following through is immediately replaced by someone who does.
Saturday 10/8: Pluto turns direct (2:56 PM)
Kindly refer to the paragraph below.
Tuesday 10/11: Sun trine Saturn (6:07 PM), Mars Square Neptune (10:46 PM)
We approach matters with seriousness and a sense of responsibility. We are methodical, prudent, and productive. Yet a certain confusion could muddle our actions. We might be so sensitive to what others feel that this may be somewhat paralyzing. We could feel vaguely restless. It is important that we remain as practical as possible and avoid all drugs and alcohol.
Wednesday 10/12: Mercury Opposition Jupiter (12:24 AM)
We should be careful with people who seem too good to be true. Our optimism could override the sensible assessment of a situation and make us promise more than we can deliver.
Thursday 10/13: Venus Trine Saturn (11:21 PM)
A great day to solidify a sound love relationship. We see our connections with others clearly. A wonderful transit for enlisting the help of those close to us. Visiting family members is encouraged. Our patience and graciousness enable us to make the best of even boring social encounters. A perfect day for a financial investment that will bring us long-term security.
Monday 10/17: Sun Trine Mars (3:05 PM)
Today, we feel dynamic, confident, and courageous. We meet challenges head on. Others are drawn to our leadership abilities. Our decisions are decisive. We move forward with drive and passion.
Tuesday 10/18: Venus Trine Mars (7:20 PM)
A day of balance of the masculine and the feminine. We seek peace and beauty. Excellent for a social gathering, a relaxed meeting with friends, and/or enjoyable artistic activities.
Wednesday 10/19: Sun Square Pluto (6:33 AM), Mars Square Pluto (11:03 PM)
Ultimatums are not advised today as they are likely to backfire. Frustrations, power struggles, and manipulations could abound, forcing us to make a definitive stand that preserves our integrity. Aggression and violence could create volatile conditions. Dignity at all costs should be the motto of this day. The more we honor solutions that benefit all, the more successful we are likely to be.
Saturday 10/22: Sun Conjunct Venus (2:17 PM), Mercury Trine Saturn (6:00 PM), Saturn turns direct (9:07 PM)
A pleasant day. We feel gracious, are peaceful, sociable, and content. We seek pleasant surroundings. A good day to reassess our life goals, complete the work at hand, and study a topic requiring seriousness, maturity, and focus. We are drawn to successful people who can further our ambitions. Regarding Saturn, kindly refer to the opening paragraph.
Tuesday 10/25: Solar Eclipse in Scorpio (3:49 AM)
Kindly refer to the opening paragraph.
Wednesday 10/26: Mercury Trine Mars (8:37 PM)
Competition is exciting. We are stimulated by challenges. Our expression is dynamic and forceful. We are direct, calling a spade a spade. A wonderful day to start a new project requiring stamina, leadership, and innovative courage.
Thursday 10/27: Mercury Square Pluto (6:09 AM)
We could experience some frustrations as others are not readily collaborating with, or even understanding, our ideas. We could be confronted to sharp divisions among people, and experience passive resistance. Best to lay low and keep our opinions to ourselves.
Sunday 10/30: Mars turns retrograde (6:25 AM)
Kindly refer to the opening paragraph.
Wishing you a powerful month of October!
In Loving Light.
Michelle Karén, M.A., D.F.Astrol.S.
---
Kindly note that the days and times given are in PST (Pacific Daylight Saving Time). For Rocky Mountain Time (except AZ which is on PDT) add 1 hour. For Central Time, add 2 hours. For Eastern Time, add 3 hours. For Alaskan Time, subtract 1 hour. For Hawaii-Aleutian Time, subtract 2 hours. For Greenwich, add 8 hours. For Central European time (CET) add 9 hours, for Eastern European Time (EET), add 10 hours.
The world is shifting. As old paradigms become irrelevant, we need the astrological insight and gifts that Michelle Karén provides for people worldwide, right now. Having predicted current global circumstances, she also holds the answers to help empower people. Michelle Karén is the author of the groundbreaking book, Astrology for Enlightenment, published by Atria, an imprint of Simon & Schuster.
Copyright © 2022 Michelle Karen Books. www.michellekaren.com
Source Here
© 2022 crystalwind.ca. All rights reserved.
CrystalWind.ca is free to use because of donations from people like you. Please help support us!
Blessings!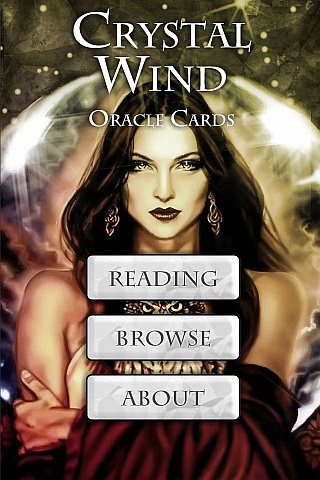 Cut Through The Illusions!
Available On

Spirit Animal Totem Of The Day!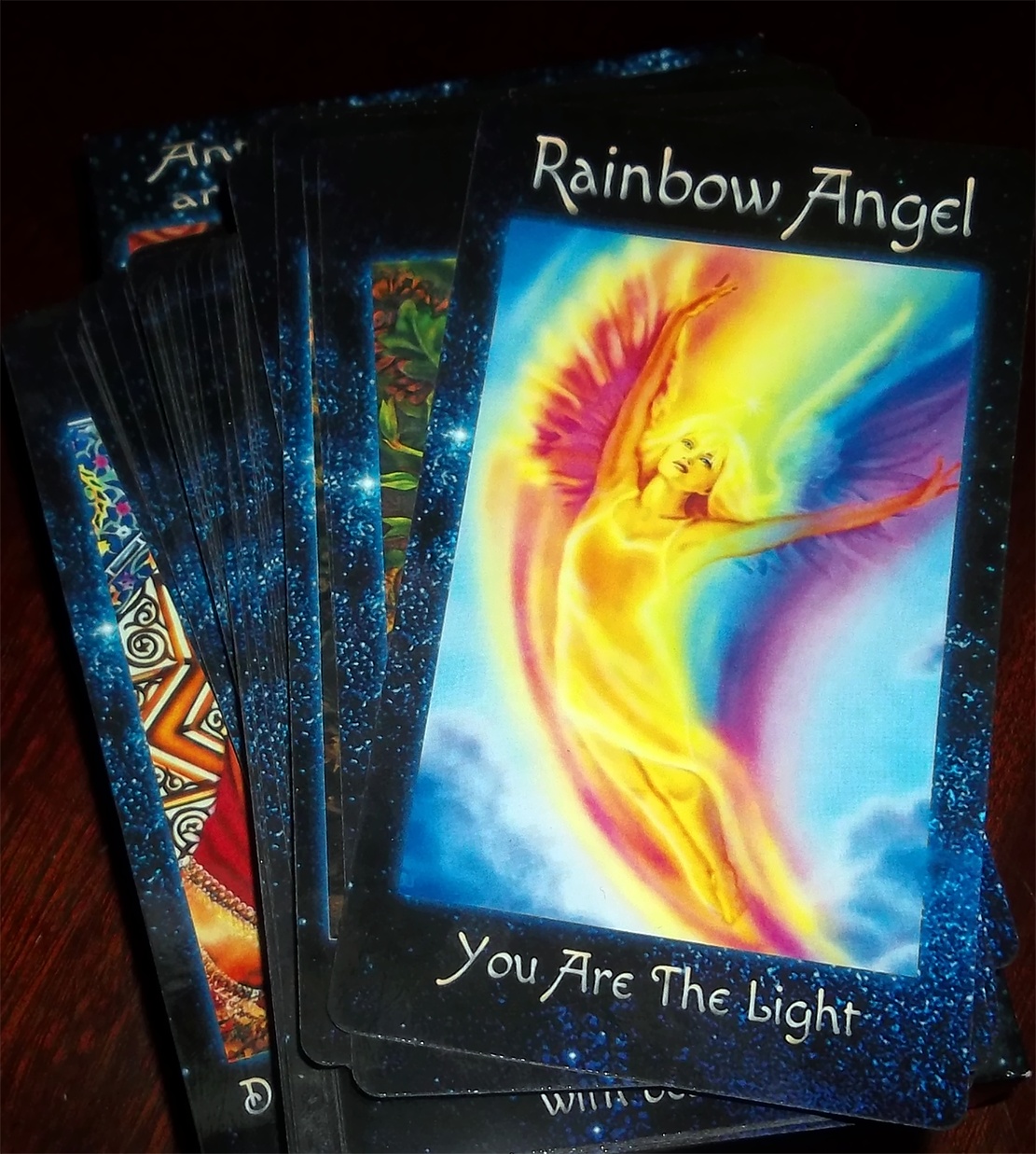 The Crystal Wind Oracle
Myth & Magic Card Deck!
Details Here!
NEW Expanded
Printed & Boxed!
Now with 58 cards!
Who is Online Now
We have 1533 guests and no members online