Category: Forecasts and Horoscopes Written by Michelle Karen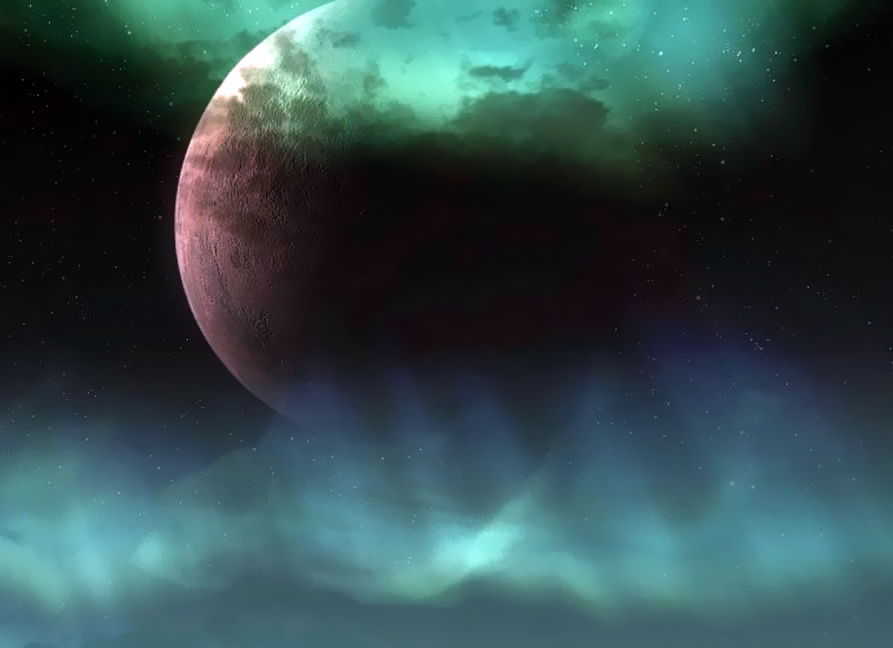 SEPTEMBER 2021
RUNE OF THE MONTH: Perth, the rune of luck. A month to leave our comfort zone, try something new, choose the road less traveled. We may feel we're gambling, yet, even without any guarantee, if we follow our intuition we may strike gold. It's worth the try. We cannot win if we don't play! Luck may not be as random as it seems. Good education, wise choices, confident turns, enriching relationships all contribute to us meeting a more beneficial fate than if we squander our resources into meaningless endeavors. The time has come to probe our heart and know in our innermost self if we are following our highest destiny.
* * * * * * * * * * *
6 retrograde planets this month! Out of 10, this is more than half! Retrogrades are based on what we see from Earth. Several times a year, our compared velocities make it look like those planets are going backwards, which of course is an optical illusion. However this has great meaning in Astrology. The principles represented by those planets are then turned inward rather than outward.
Jupiter remains retrograde this whole month until October 17. Its shadow period remains until January 10, 2022. The Sabian Symbols associated to the degrees traveled in September (25º41' – 22º53' Aquarius) are: "A garage man testing a car's battery with a hydrometer", "A butterfly with the right wing more perfectly formed", "A man turning his back on his passions teaches deep wisdom from his experience" and "A big bear sitting down and waving all its paws". A month to better ourselves. Clearing away what no longer serves us, honing our skills to help others, finding our joy and living in integrity are now of the utmost importance. Tolerance towards others only happens when we are true to ourselves. The whole of humanity no matter our race, culture, religion, philosophy of life, is touched by this major transformation. It is the respect and appreciation of our differences that strengthen us as a whole.
Saturn remains retrograde this whole month until October 10. Its shadow period remains until January 16, 2022. The degrees covered in September (8º08' - 6º59' Aquarius) are represented by: "A flag is seen turning into an eagle", "Beautifully gowned wax figures on display" and "A child born out of an eggshell". Man-made realities are never more powerful than Nature. Our mind is never as strong as our heart. We cannot override the magic of Creation without dire consequences. When we release what is no longer needed while keeping what still works, we allow the world we want to come into being. Out of the rubbles of collapsing structures new realities are emerging.
Uranus remains retrograde this whole month until January 17, 2022. Its shadow period remains until May 5th, 2022. The degree covered in September (14º44' - 14º08' Taurus) is symbolized by: "A man with rakish silk hat, muffled against the cold, braves a storm". The war between dark and light is ruthless. Humanity is presently fighting for the freedom of choice. Storms rage in every possible way: financial, political, social, medical… Natural disasters (tsunamis, earthquakes, floods, droughts, forest fires, volcano eruptions…) are also happening. The only way we can protect the integrity of our soul is by remaining strong and grounded.
Neptune remains retrograde this whole month until December 1st, between 22º09' and 21º22' Pisces. These degrees are associated with the following images: "A 'materializing' medium giving a séance" and "A prophet bringing down the new law from Mount Sinai". Lies, deceptions, deceits mingle with truth. Sheep are portrayed as wolves while wolves pose as sheep. The news no longer talk about what is really occurring, but are mostly made-up stories. Photos are staged and manipulated. Spiritual imagination abounds giving false hope to lost souls. The worldwide confusion is misleading people who no longer know whom/what to believe. A time to discern what is real from what is not, rely on common sense and listen to our intuition.
Pluto remains retrograde this whole month until October 6, 2021. Its shadow period continues until January 26, 2022. The degree traveled in September (24º36'-24º20' Capricorn) is symbolized by: "An oriental rug dealer in a store filled with precious ornamental rugs". Our power lies within. We have brought into this lifetime many gifts, talents, initiations, wisdom and knowledge that we are now asked to use. The more we remember our true abilities -and thus who we truly are, the richer our lives can become.
Mercury turns retrograde on Sunday September 26 (10:10 PM) until October 18. Its shadow period remains until November 3. The degree covered in September (25º28-25º01' Libra) is symbolized by: "An eagle and a large white dove turning into each other". An old flame or lost friend may return enabling us to measure our own progress while gaining a new perspective on him/her. Partnerships change as we become clearer on those around us and their innate goals. Innocence turns to wisdom. A higher perception leads to a greater understanding of what brings us peace.
* * * * * * * * * * *
The Moon will be Void of Course (V/O –forming no major aspect with any planet before entering the following sign-):
From Thursday 9/2 at 10:37 PM till Friday 9/3 at 8:58 AM: when the Moon enters Leo.

On Sunday 9/5 between 7:22 AM and 4:06 PM: when the Moon enters Virgo.

On Tuesday 9/7 between 12:24 PM and 8:20 PM: when the Moon enters Libra.

On Thursday 9/9 between 9:48 PM and 11:05 PM: when the Moon enters Scorpio.

From Saturday 9/11 at 10:33 PM till Sunday 9/12 at 1:34 AM: when the Moon enters Sagittarius.

On Tuesday 9/14 between 3/57 AM and 4:34 AM: when the Moon enters Capricorn.

From Wednesday 9/15 at 10:40 PM till Thursday 9/16 at 8:23 AM: when the Moon enters Aquarius.

On Saturday 9/18 between 2:14 AM and 1:22 PM: when the Moon enters Pisces.

On Monday 9/20 between 4:55 PM and 8:13 PM: when the Moon enters Aries.

From Wednesday 9/22 at 7:05 PM till Thursday 9/23 at 5:38 AM: when the Moon enters Taurus.

On Saturday 9/25 between 6:09 AM and 5:36 PM: when the Moon enters Gemini.

From Monday 9/27 at 9:18 PM till Tuesday 9/28 at 6:34 AM: when the Moon enters Cancer.

On Thursday 9/30 between 7:49 AM and 5:53 PM: when the Moon enters Leo.
Mark these periods in red in your calendar and avoid scheduling anything of importance during these times as they would amount to… NO thing!
* * * * * * * * * * *
Scheduling our activities using the zodiacal position of the Moon:
Moon in Cancer until Friday 9/3 at 8:57 AM + between Tuesday 9/28 at 6:34 AM and Thursday 9/30 at 5:52 PM: Perfect for family activities, especially those involving children. Good for spending more time at home, cooking, nurturing ourselves and those we love, inviting the people we cherish over for dinner. Excellent also for drawing, creative writing, humor and anything requiring imagination and a touch of craziness….
Moon in Leo between Friday 9/3 at 8:58 AM and Sunday 9/5 at 4:05 PM + between Thursday 9/30 at 5:53 PM and Sunday 10/3 at 1:37 AM: Excellent for anything glamorous, dramatic performances, being in the public's eye, throwing or attending an elegant party, playing with children, romance and creativity in general…
Moon in Virgo between Sunday 9/5 at 4:06 PM and Tuesday 9/7 at 8:19 PM: Excellent for starting a new fitness program, learning, healthy nutrition, fasting, clearing our closets, cleaning our home, reorganizing our drawers…. Perfect also for detailed work, the focused use of our intelligence, and taking care of small pets….
Moon in Libra between Tuesday 9/7 at 8:20 PM and Thursday 9/9 at 11:04 PM: Great for relationships, associations, diplomatic exchanges with others, anything related to beauty (a haircut, buying new clothes, a make-over…), art (especially painting and decorating…), a pleasant social event (concert, art exhibition…).
Moon in Scorpio between Thursday 9/9 at 11:05 PM and Sunday 9/12 at 1:33 AM: Perfect for scientific research, esoteric studies, self-transformation, shamanism, dealing with the mysteries of life, death, and sexuality, as well as insurances and issues involving personal power.
Moon in Sagittarius between Sunday 9/12 at 1:34 AM and Tuesday 9/14 at 4:33 AM: Perfect for traveling, religious and/or philosophical activities or matters related to higher education and the law. Excellent for lecturing, learning, perfecting a foreign language, exploring other cultures… Perfect also for athletic training and tending to large animals (horses….).
Moon in Capricorn between Tuesday 9/14 at 4:34 AM and Thursday 9/16 at 8:22 AM: Good for furthering our ambitions, asking for a promotion, enlisting the support of people in positions of authority, making a good impression, re-structuring our business and redefining our long-term goals…
Moon in Aquarius between Thursday 9/16 at 8:23 AM and Saturday 9/18 at 1:21 PM: Perfect for philanthropic activities, charitable organizations, meeting with friends, making new acquaintances. Good also for inventions, far out, progressive ideas, inter-dimensional and time travel, anything related to UFOs, computers and technology in general….
Moon in Pisces between Saturday 9/18 at 1:22 PM and Monday 9/20 at 8:12 PM: Great for meditating, sitting by the ocean, anything related to the sacred, dancing, painting, swimming, dreaming, music, photography, film, sleeping, channeling, connecting with the mystical, the magic and the oneness of all that is…
Moon in Aries between Monday 9/20 at 8:13 PM and Thursday 9/23 at 5:37 AM: Perfect for intense physical activities, anything requiring forceful, direct action and self-assertion. Good also for leadership, spontaneity, good will, being a way shower, initiating new projects or bringing our car to the mechanic….
Moon in Taurus between Thursday 9/23 at 5:38 AM and Saturday 9/25 at 5:35 PM: Perfect for any financial matter: paying our bills/debts, asking for the money that is owed to us, investing in real estate, buying and selling. Perfect also for a stroll in the park, going to the countryside, connecting with our Mother the Earth… Good also for gardening, pottery, sculpting, as well as bodywork…
Moon in Gemini between Saturday 9/25 at 5:36 PM and Tuesday 9/28 at 6:33 AM: Excellent for multi-tasking, curiosity, any form of communication, exchanging information, sending e-mails, calling friends and acquaintances. Great also for social activities, attending conferences, reading a book, watching a documentary, gathering data on various topics, connecting with new people….
* * * * * * * * * * * *
Our intentional meditation started on Sunday 8/22. We placed as many blank sheets of paper as we had intentions near a window, on a balcony or in a garden so that they would bask in the light of the Full Moon in Aquarius. Once that moment passed, we gathered our Full Moon charged blank sheets and placed them in a folder.
On Monday 9/6 on the New Moon in Virgo, take out your blank full moon charged papers and write on each a concise, positive intention. Place them on a balcony, in a garden or near a window so that they are out by exactly 5:52 PM. Once that moment has passed, staple them together and put them away in a folder expecting the manifestation of all your dreams….
Next month's intentional meditation starts on Monday 9/20. Take out as many blank sheets of paper as you will have intentions and place them near a window, on a balcony or in a garden so that they bask in the light of the Full Moon in Pisces at exactly 4:55 PM. Once that moment will have passed, gather your Full Moon charged blank sheets and place them in a folder.
* * * * * * * * * * * *
Thursday 9/2: Mars opposition Neptune (10:43 AM)
Today, pushing forward no matter what is ill-advised. We are likely to want to escape it all, could be exposed to less than honest characters or feel despondent. We are encouraged to rest, seek quiet times, follow our inspiration and reconsider our options. Faith shows us the way.
Saturday 9/4: Mercury Trine Saturn (6:30 PM)
A wonderful day for serious, focused, disciplined hard work. Great for clearing our desk of backlogged tasks, making plans for the future and completing a project that had been collecting dust. We value the advice of more mature people who have achieved success in their field.
Sunday 9/5: Venus Square Pluto (8:07 PM)
Our relationships are likely to be fraught with underhanded conflicts. Strong financial disagreements could be at the root of the problems experienced. Let us beware of manipulative, envious, possessive, power hungry people prone to sabotaging our endeavors. Passion marks a romantic connection but should not be allowed to degenerate into fusion with another. Important to honor our truth and stay clear of any confrontation.
Monday 9/6: Mars Trine Pluto (5:20 AM), Venus Trine Jupiter (6:05 AM), Sun trine Uranus (6:29 PM)
A day to forge ahead with passion, courage and a clear focus. There is no closed door that we cannot open. However, pushing others to their own limits is not advised. Positive new strategies create wonderful results. A day to follow our heart's desires, indulge ourselves a little and enjoy the pleasures of life while staying clear of any excess. Our warmth of spirit is contagious, making us open to beneficial, unexpected encounters. A sense of sparkle permeates our social life. A new meeting could lead to an exciting romance. We are ready to move out of our comfort zone and express ourselves freely.
Friday 9/10: Venus enters Scorpio (1:39 PM) until October 7
During the next month our feelings are passionate. We seek depth and loyalty in our relationships. We should however beware of emotional jealousy, possessiveness, control and manipulation, both in ourselves and in others. A new encounter could feel very karmic. A great time to explore our creativity with intensity and invest money in projects we have thoroughly researched.
Tuesday 9/14: Sun Opposition Neptune (2:21 AM), Mars enters Libra (5:14 PM) until October 30th
Not a good day to make binding decisions. Our energy could be low, we could feel somewhat uncertain, and may miss some of the fine print. Best to rest, meditate and focus on projects requiring much imagination. Our dreams at night are likely to be particularly vivid. Our creativity is fueled by inspiration. During the next 6 weeks, Libra natives are favored. All are concerned with finding the harmony between masculine action and feminine receptivity.
Thursday 9/16: Sun Trine Pluto (6:53 PM), Venus Square Saturn (11:15 PM)
Leading with courage, a strong sense of ethics and loyalty, without sacrificing our integrity, gains us the support of others while ensuring the harmonious cohesion of group activities. We may however feel a lack of support and the weight of solitude. Important to be realistic in our relationships and financially responsible.
Monday 9/20: Mercury Trine Jupiter (3:53 PM)
Perfect for a long-distance trip, learning a new language or starting a university level study. Our enthusiasm, positive energy and open-mindedness help us move forward with our life goals. Good news come our way. Our enjoyment of life is contagious.
Wednesday 9/22: Mercury Square Pluto (6:12 AM), the Sun enters Libra (12:21 PM) until October 22
Our insights are more penetrating than usual. We are able to X-ray situations and people. Our interactions with others are deep and passionate, in some cases challenging to our beliefs. Our concentration is intense and our focus powerful. We are drawn to exploring the mystical, philosophical and historical mysteries of life. During the coming month, we seek beauty, balance, harmony and peace. Excellent for partnerships, solidifying a love relationship (moving in together or getting engaged or married) and/or a make-over.
Thursday 9/23: Venus Opposition Uranus (2:41 AM)
Relationships could be volatile and unpredictable. A romance could abruptly end while another could suddenly start that brings together people who have nothing in common or who, by normal standards would never have been expected to meet, much less fall in love. Balancing intimacy and freedom as well as being present to the present and remaining independent are essential for this new relationship to last.
Saturday 9/25: Mars Trine Saturn (2:50 PM)
Accepting the limitations we are confronted with instead of rebelling helps us mature, become more structured and solid. At this time, obstacles or delays are blessings in disguise. As we remain focused on our purpose, consolidate our position and complete the tasks at hand without falling prey to any distraction, our life direction becomes very clear.
Sunday 9/26: Mercury turns retrograde (10:10 PM)
Go here for time zone corrections
Wednesday 9/29: Venus Trine Neptune (9:14 AM), Sun Trine Saturn (3:19 PM)
A good day for artists who are particularly inspired. Dreaming is favored, so is meditation. We could meet someone we feel a strong soul connection to. That relationship could feel enchanted yet require some sacrifice. Maturity, seriousness, focus, discipline and structure are required of us. Today, with hard work and a realistic approach, we can manifest anything we envision.
Thursday 9/30: Venus Square Jupiter (4:31 PM)
Our social life is both active and exciting. We should however learn to say "no" as it is easy in our enthusiasm to stretch ourselves to the limit. Today, positive partnerships are formed with people who are self-confident, trusting and loyal, and have an expansive, open-minded vision of the world.
Wishing you a productive month of September!
In Loving Light.
Michelle Karén, M.A., D.F.Astrol.S.
---
Kindly note that the days and times given are in PST (Pacific Daylight Saving Time). For Rocky Mountain Time (except AZ which is on PDT) add 1 hour. For Central Time, add 2 hours. For Eastern Time, add 3 hours. For Alaskan Time, subtract 1 hour. For Hawaii-Aleutian Time, subtract 2 hours. For Greenwich, add 8 hours. For Central European time (CET) add 9 hours, for Eastern European Time (EET), add 10 hours.
The world is shifting. As old paradigms become irrelevant, we need the astrological insight and gifts that Michelle Karén provides for people worldwide, right now. Having predicted current global circumstances, she also holds the answers to help empower people. Michelle Karén is the author of the groundbreaking book, Astrology for Enlightenment, published by Atria, an imprint of Simon & Schuster.
Copyright © 2021 Michelle Karen Books. www.michellekaren.com
Source Here
© 2021 crystalwind.ca. All rights reserved.
---
CrystalWind.ca is free to access and use.
Please support us with a small gift of $11.11 or $22.22 or $33.33.
Spirit Animal Totem Of The Day!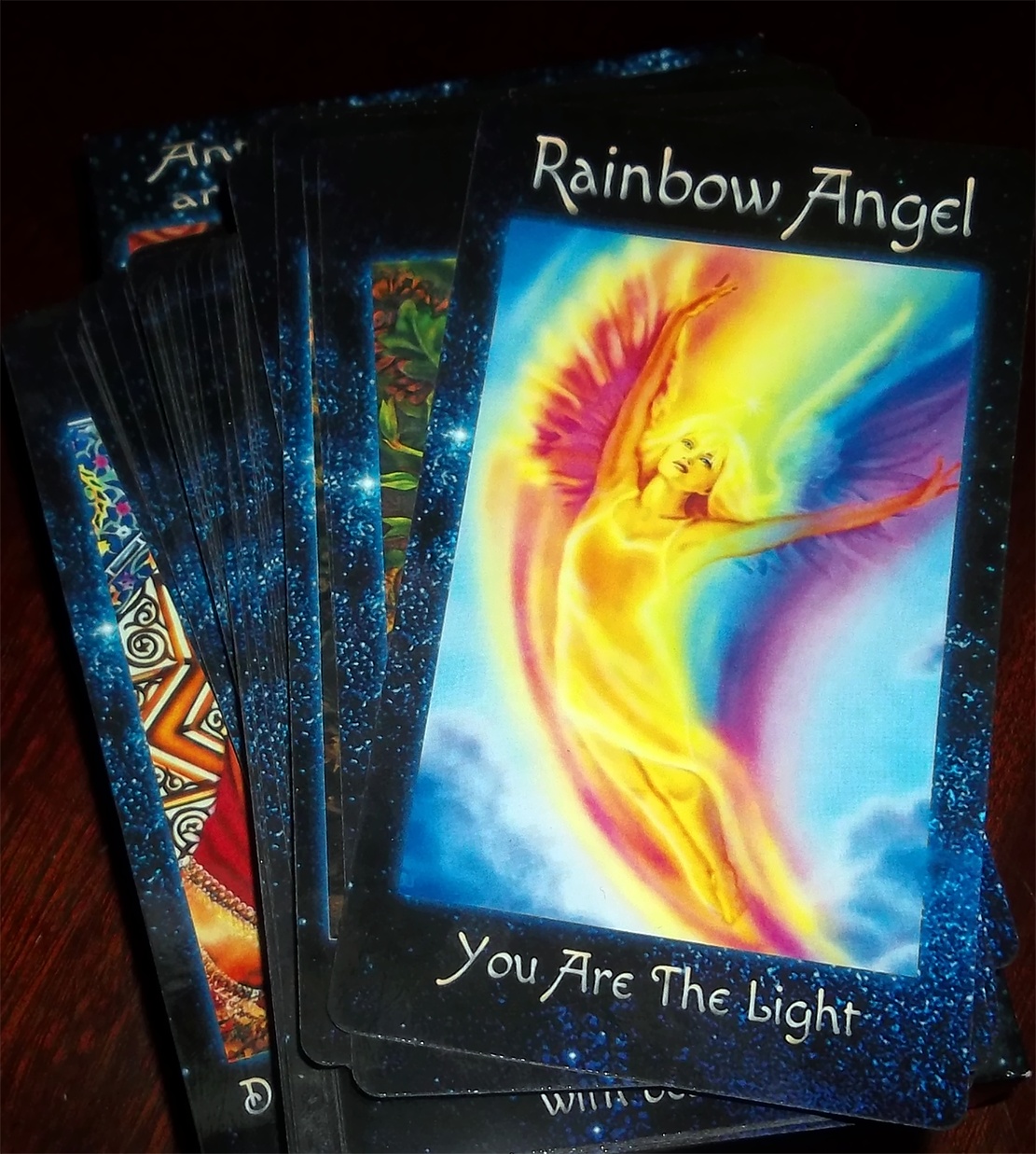 The Crystal Wind Oracle
Myth & Magic Card Deck!
Details Here!
NEW Expanded
Printed & Boxed!
Now with 58 cards!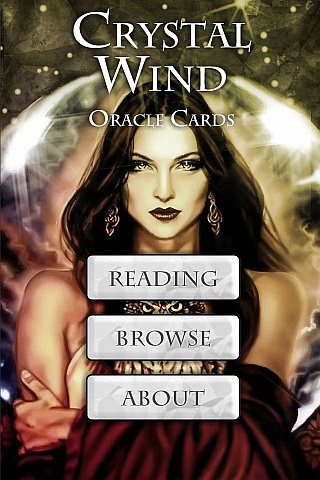 Cut Through The Illusions!
Who is Online Now
We have 1122 guests and no members online