Support crystalwind.ca with your donation and help spread spirituality and positivity.
Blessings!
Category: Forecasts and Horoscopes Written by Michelle Karen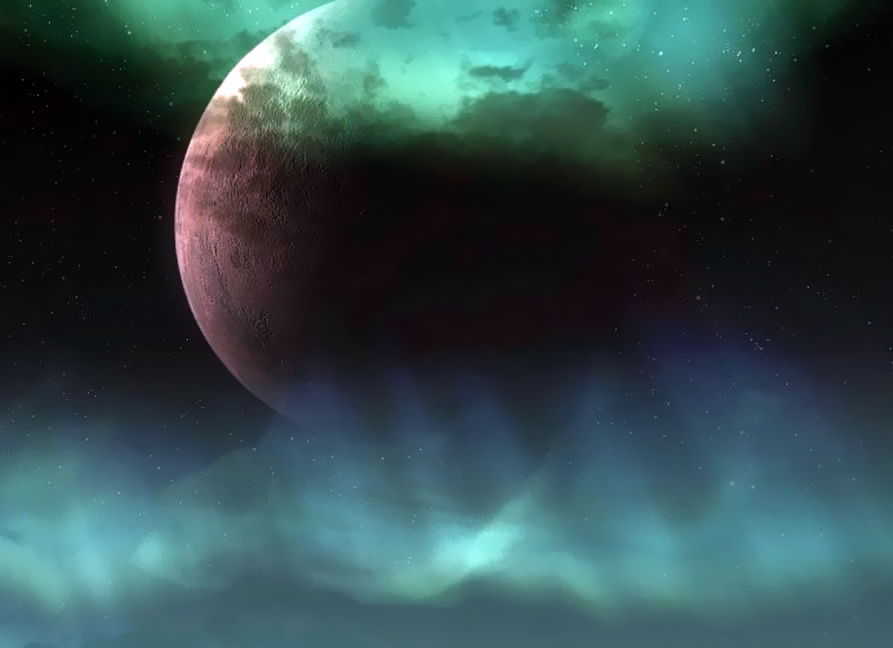 SEPTEMBER 2023
Ehwaz "the horse". A new wind is blowing. A powerful transformation is afoot. A drastic move, a complete shift of our domestic circumstances, the manifestation of exciting possibilities, unexpected opportunities are encouraging us to own our power and ride the changes that lead to freedom.
* * * * * * * * * * *
Saturn remains retrograde this whole month until November 3rd. Its shadow period remains until February 8, 2024. The degrees covered in September (3º29'-1º32' Pisces) are symbolized by: "heavy car traffic on a narrow isthmus linking two seashore resorts", "Petrified tree trunks lie broken on desert sand", and "A squirrel hiding from hunters". We are invited to reevaluate our goals and ambitions, our relationship to authority, and our ability to work hard, with focus and discipline.
Uranus is still retrograde this whole month until January 26, 2024. Its shadow period will last until May 14, 2024. The degrees traveled in September (23º04'-22º40' Taurus) are symbolized by: "An Indian warrior riding fiercely, human scalps hanging from his belt", and "A jewelry shop filled with valuable gems". We are urged to battle our inner demons, and embrace freedom from within so that we may discover our true gifts and talents.
Neptune remains retrograde this whole month until December 5. Its shadow period remains until March 26, 2024. The degrees traveled at in September (26º46'-25º49' Pisces) are associated to the following images: "The harvest moon illuminates a clear autumnal sky" and "Watching the very thin moon crescent appearing at sunset, different people realize that the time has come to go ahead with their different projects". In a reality that has become a prison, where fake news abound, confusion reigns, lies are passed as truths, what is healthy is said to cause harm, and what is evil is deemed good, we need to rely on our inner senses. If something feels wrong, it is wrong. We cannot allow ourselves to be stopped by the deceit. More than even is it important to live our life in complete honesty with ourselves.
Pluto remains retrograde this whole month until October 10. Its shadow period ends on February 1st, 2024. The degree covered in September (28º15'-27º45' Capricorn) is symbolized by: "A woman reading tea leaves" and "The enjoyment of spiritual values by the soul able to familiarize itself with their implications". Our intuition, the strength of our psychic abilities, and the depth of our inner wisdom are the true, -and maybe only, light that can see us through the ups and downs of a collapsing society.
Venus turns direct on September 3 at 12º32' Leo. Its shadow period remains until October 7. This degree is symbolized by: "An old sea captain rocking himself on the porch of his cottage". A love relationship and money matters become settled again, giving us the space to reflect in peace on the changes we have experienced.
Jupiter turns retrograde on September 4 until December 30th. Its shadow period ends on March 24, 2024. The degrees covered in September (15º35'-14º31' Taurus) are symbolized by: "An old teacher fails to interest his pupils in traditional knowledge" and "Head covered with a rakish silk hat, muffled against the cold, a man braves the storm". In these end times when everything is unraveling around us, staying strong in our values, being in integrity, and having high standards are powerful anchors. This could be a good time to revisit studies we haven't completed and to expand, as well as modernize, our knowledge in order to create a bridge between the old and the new.
Mercury turns direct on September 15 at 8º16' Virgo. Its shadow period lasts until September 30th. This degree is symbolized by: "An expressionist painter at work". Mercury retrograde periods are always wonderful for old acquaintances reemerging on our path and remembering projects that had been collecting dust on a shelf. We could be more attentive to details, perfectionists, and critical than usual. A deep compassion for animals is likely to be present. The focus on our health leads us to reexamine our diet and exercise program. We could become unduly worried about our work, obsessed with making lists, and rearranging our affairs. Cleanliness and order are appealing.
* * * * * * * * * * *
The Moon will be Void of Course (V/O –forming no major aspect with any planet before entering the following sign-):
On Friday 9/1 between 3:36 AM and 6:25 AM: when the Moon enters Aries.
On Sunday 9/3 between 4:57 AM and 8:00 AM: when the Moon enters Taurus.
On Tuesday 9/5 between 9:46 AM and 1:07 PM: when the Moon enters Gemini.
On Thursday 9/7 between 3:22 PM and 10:00 PM: when the Moon enters Cancer.
On Sunday 9/10 between 5:47 AM and 9:36 AM: when the Moon enters Leo.
On Tuesday 9/12 between 8:06 AM and 10:18 PM: when the Moon enters Virgo.
On Friday 9/15 between 6:49 AM and 10:44 AM: when the Moon enters Libra.
On Sunday 9/17 between 6:06 PM and 9:58 PM: when the Moon enters Scorpio.
On Wednesday 9/20 between 3:21 AM and 7:06 AM: when the Moon enters Sagittarius.
On Friday 9/22 between 12:32 PM and 1:20 PM: when the Moon enters Capricorn.
On Sunday 9/24 between 1:05 PM and 4:29 PM: when the Moon enters Aquarius.
On Tuesday 9/26 between 5:38 AM and 5:18 PM: when the Moon enters Pisces.
On Thursday 9/28 between 1:58 PM and 5:17 PM: when the Moon enters Aries.
On Saturday 9/30 between 2:50 PM and 6:18 PM: when the Moon enters Taurus.
Mark these periods in red in your calendar and avoid scheduling anything of importance during these times as they would amount to… NO thing!
* * * * * * * * * * *
Scheduling our activities using the zodiacal position of the Moon:
Moon in Pisces until Friday 9/1 at 6:24 AM + between Tuesday 9/26 at 5:18 PM and Thursday 9/28 at 5:16 PM: Great for meditating, sitting by the ocean, anything related to the sacred, dancing, painting, swimming, dreaming, music, photography, film, sleeping, channeling, connecting with the mystical, the magic and the oneness of all that is…
Moon in Aries between Friday 9/1 at 6:25 AM and Sunday 9/3 at 7:59 AM + between Thursday 9/28 at 5:17 PM and Saturday 9/30 at 6:17 PM: Perfect for intense physical activities, anything requiring forceful, direct action and self-assertion. Good also for leadership, spontaneity, good will, being a way shower, initiating new projects or bringing our car to the mechanic….
Moon in Taurus between Sunday 9/3 at 8:00 AM and Tuesday 9/5 at 1:06 PM + between Saturday 9/30 at 6:18 PM and Monday 10/2 at 10:02 PM: Perfect for any financial matter: paying our bills/debts, asking for the money that is owed to us, opening a bank account, investing in real estate, buying, and selling. Perfect also for a stroll in the park, going to the countryside, connecting with our Mother the Earth… Good also for gardening, pottery, sculpting, as well as bodywork…
Moon in Gemini between Tuesday 9/5 at 1:07 PM and Thursday 9/7 at 9:59 PM: Excellent for multi-tasking, curiosity, any form of communication, exchanging information, sending e-mails, calling friends and acquaintances. Great also for social activities, attending conferences, reading a book, watching a documentary, gathering data on various topics, connecting with new people….
Moon in Cancer between Thursday 9/7 at 10:00 PM and Sunday 9/10 at 9:35 AM: Perfect for family activities, especially those involving children. Good for spending more time at home, cooking, nurturing ourselves and those we love, inviting the people we cherish over for dinner. Excellent also for drawing, creative writing, humor, and anything requiring imagination and a touch of craziness….
Moon in Leo between Sunday 9/10 at 9:36 AM and Tuesday 9/12 at 10:17 PM: Excellent for anything glamorous, dramatic performances, being In the public's eye, throwing or attending an elegant party, playing with children, romance, and creativity in general…
Moon in Virgo between Tuesday 9/12 at 10:18 PM and Friday 9/15 at 10:43 AM: Excellent for starting a new fitness program, learning, healthy nutrition, fasting, clearing our closets, cleaning our home, reorganizing our drawers…. Perfect also for detailed work, the focused use of our intelligence, and taking care of small pets….
Moon in Libra between Friday 9/15 at 10:44 AM and Sunday 9/17 at 9:57 PM: Great for relationships, associations, diplomatic exchanges with others, anything related to beauty (a haircut, buying new clothes, a make-over…), art (especially painting and decorating…), a pleasant social event (concert, art exhibition…).
Moon in Scorpio between Sunday 9/17 at 9:58 PM and Wednesday 9/20 at 7:05 AM: Perfect for scientific research, esoteric studies, self-transformation, shamanism, dealing with the mysteries of life, death, and sexuality, as well as insurances and issues involving personal power.
Moon in Sagittarius between Wednesday 9/20 at 7:06 AM and Friday 9/22 at 1:19 PM: Perfect for traveling, religious and/or philosophical activities or matters related to higher education and the law. Excellent for lecturing, learning, perfecting a foreign language, exploring other cultures… Perfect also for athletic training and tending to large animals (horses….).
Moon in Capricorn between Friday 9/22 at 1:20 PM and Sunday 9/24 at 4:28 PM: Good for furthering our ambitions, asking for a promotion, enlisting the support of people in positions of authority, making a good impression, re-structuring our business, and redefining our long-term goals…
Moon in Aquarius between Sunday 9/24 at 4:29 PM and Tuesday 9/26 at 5:17 PM : Perfect for philanthropic activities, charitable organizations, meeting with friends, making new acquaintances. Good also for inventions, far out, progressive ideas, inter-dimensional and time travel, anything related to UFOs, computers, and technology in general….
* * * * * * * * * * * *
This month's intentional meditation started on Wednesday 8/30 when we took out as many blank sheets of paper as we had intentions and place them near a window, on a balcony or in a garden so that they basked in the light of the Full Moon in Pisces at exactly 6:36 PM. Once that moment passed, we gathered our Full Moon charged blank sheets and placed them in a folder.
On Thursday 9/24, take out your blank full moon charged papers and write on each a concise, positive intention. Place them on a balcony, in a garden or near a window so that they are out by exactly 6:40 PM for the New Moon in Virgo. Once that moment has passed, staple them together and put them away in a folder expecting the manifestation of all your dreams….
* * * * * * * * * * * *
Sunday 9/3: Venus turns direct (6:20 AM)
Kindly refer to the paragraph here.
Monday 9/4: Mercury Trine Jupiter (3:29 AM), Jupiter turns retrograde (7:10 AM)
A wonderful day for pursuing a higher education, traveling to a distant country, talking about religion, philosophy and learning about another culture. Great for studying the law or a new language and reassessing our moral values. Regarding Jupiter retrograde, kindly refer to the opening paragraph.
Wednesday 9/6: Sun Conjunct Mercury (4:09 AM)
A great day for all forms of communication: writing e-mails, making phone calls, texting, connecting with friends, watching short videos, or going on a small trip. Excellent also for selling, trading, and buying. Teachers, students, writers, lecturers, librarians, are favored. We are eager to learn something that is stimulating and inspired to try something new.
Friday 9/8: Sun Trine Jupiter (4:13 AM)
A lucky, adventurous day. Our poise, elegance, cheerfulness, positivity, enthusiasm, trust, and confidence, attract many beneficial opportunities to us. Great for pursuing stimulating studies, gaining the support of people in positions of power, and traveling.
Wednesday 9/13: Venus enters Libra (9:38 AM till October 8)
During the next 3 weeks, we seek harmony and balance in our relationships. We are attracted to equality, fairness, and beauty. This is a wonderful time for a make-over, redecorating our home, studying art, engaging in peaceful creativity, making jewelry, and singing. We seek peace in all our encounters, are more diplomatic than usual, and enjoy teamwork.
Friday 9/15: Mercury turns retrograde (1:21 PM), Sun Trine Uranus (6:24 PM)
Re-Mercury retrograde, kindly refer to the opening paragraph. Today, more specifically is a day to expect the unexpected. Sudden changes completely reroute us, asking of us to be present to the moment, and go with the flow. The more flexible we are, the more exciting and freeing this day will be. Asserting our uniqueness through innovative moves brings an exhilarating sense of renewal.
Saturday 9/16: Venus Square Jupiter (11:10 PM)
We are advised to stay as moderate as possible. We could easily go overboard in having fun, might over-eat and drink too much, as well as spend more money than we have or be drawn to a totally overpriced item that we end up regretting buying. Discretion is also required in our social encounters, as we could unwillingly spill secrets we were trusted with.
Tuesday 9/19: Sun Opposition Neptune (4:17 AM)
Confusion and deceit may mark this day. An appointment we had been looking forward to may be cancelled at the last minute. People forget to show up. Plans are largely unrealistic. Important to watch things unfold with a pinch of salt, and not get overly immersed in other people's dramas. Best to rely on ourselves and use this day to retreat in silence and solitude.
Wednesday 9/20: Sun Trine Pluto (10:21 PM)
Our charisma, leadership abilities, and natural authority shine. People are drawn to our power and listen to what we have to say. Let us use our impact on others with consciousness and wisdom, and make decisions that benefit all parties involved.
Friday 9/22: Sun enters Libra (11:50 PM till October 23)
During the coming month, our sense of justice is amplified. We want peace, harmony, and balance. We relate to others in a more diplomatic way. Beauty is particularly attractive. We are drawn to all forms of art and creativity. Our relationships assume a greater than usual importance. Single people may search more actively for a partner.
Monday 9/25: Mercury Trine Jupiter (5:10 AM)
Kindly refer to 9/4.
Friday 9/29: Venus Square Uranus (10:53 AM)
We could be invited to an unusual, crazy social event. Our artistic taste could be quite eclectic. If we have ever been tempted to dye our hair purple, this is the day! However, we should be careful with sudden infatuations that may end up being quite contrary to our interests, and estranging those we love by acting erratically. Spending money recklessly proves detrimental.
Saturday 9/30: Mercury Trine Uranus (9:56 AM)
Today, we connect dots in an unusual way. We are open to new thoughts, strange projects, futuristic ideas. We may find science fiction, anything extraterrestrial or AI, interesting. Our mind is inventive. We seek stimulating conversations with original, independent people. Small trips bring both freedom and excitement.
Wishing you a dynamic month of September!
In Loving Light.
Michelle Karén, M.A., D.F.Astrol.S.
---
Kindly note that the days and times given are in PST (Pacific Daylight Saving Time). For Rocky Mountain Time (except AZ which is on PDT) add 1 hour. For Central Time, add 2 hours. For Eastern Time, add 3 hours. For Alaskan Time, subtract 1 hour. For Hawaii-Aleutian Time, subtract 2 hours. For Greenwich, add 8 hours. For Central European time (CET) add 9 hours, for Eastern European Time (EET), add 10 hours.
The world is shifting. As old paradigms become irrelevant, we need the astrological insight and gifts that Michelle Karén provides for people worldwide, right now. Having predicted current global circumstances, she also holds the answers to help empower people. Michelle Karén is the author of the groundbreaking book, Astrology for Enlightenment, published by Atria, an imprint of Simon & Schuster.
Copyright © 2023 Michelle Karen Books. www.michellekaren.com
Source Here
© 2023 crystalwind.ca. All rights reserved. We track all IP addresses with sniffer technology. Using a VPN
CrystalWind.ca is free to use because of donations from people like you. Please help support us!
Blessings!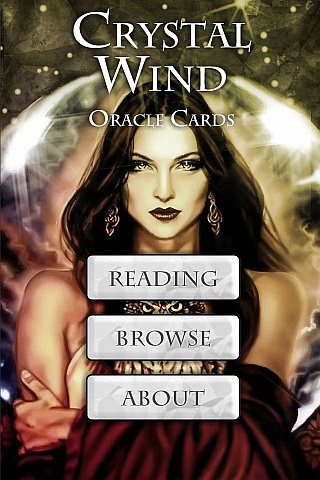 Cut Through The Illusions!
Available On

Spirit Animal Totem Of The Day!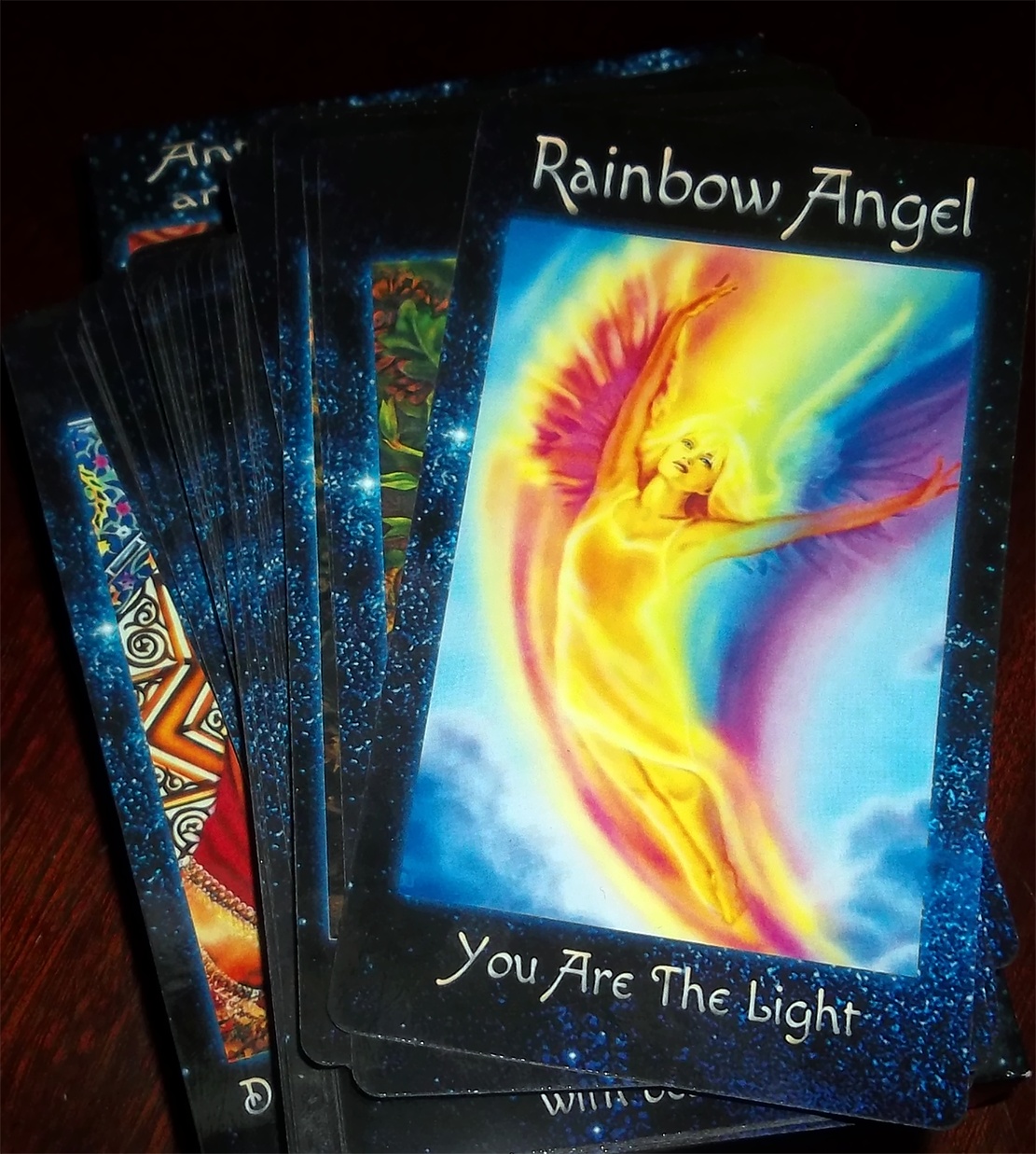 The Crystal Wind Oracle
Myth & Magic Card Deck!
Details Here!
NEW Expanded
Printed & Boxed!
Now with 58 cards!
Who is Online Now
We have 813 guests and no members online