Category: Forecasts and Horoscopes Written by Lena Stevens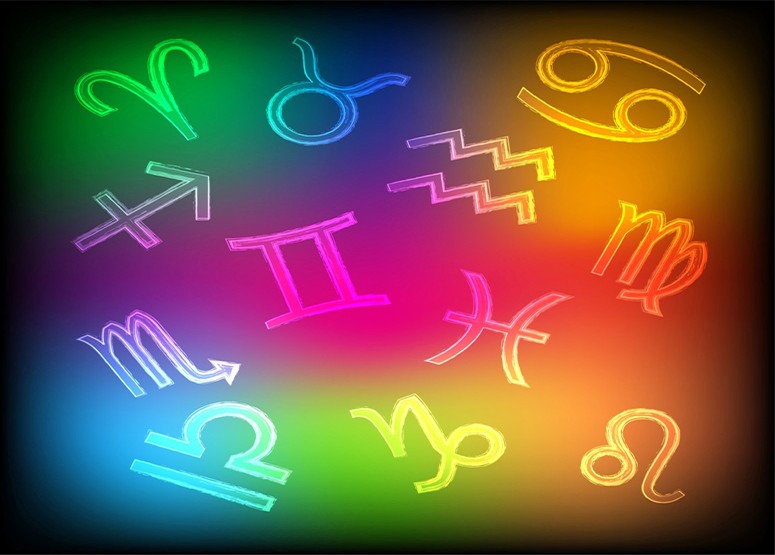 The main themes for July are: "COURAGE, DETERMINATION and FLEXIBILITY".
Courage is for moving forward into your next step.
Determination is for doing whatever it takes to follow through.
Flexibility is for adjusting and refining as needed during this erratic and unpredictable time. It is a good month to plan ahead but with adjustments when necessary.
The proactive resiliency we hopefully ended up with last month leads us into the challenges of August beginning with a tension created by seemingly opposing influences, pushing and pulling and forcing decisions we may not feel ready for. Tension can be a proactive energy that fuels change and inspires you to action. We need to be careful during these first days not to act out of reaction but to consider our bids for power carefully and practically. Decisions and intentions need to come from our own intuitive truth and from the emotional intelligence of your heart. If you overthink or obsess, you will only add to the potential confusion and possibly lose out on a good opportunity.
The first order of business is to clear the way. If your files are full, there is no room for new information. If you carry a heart full of resentment, worry, and attachment to the past, there is no room for a new experience. If you are too solidified in your daily routines, some of them energy leaks doing the same old thing day after day, there is no room for anything new. So what is still needing release? Doubt, worry, fear, physical stuff? Take some time to reflect and then take some action to create the space you need to support your next step.
The next step, especially if it includes an improvement in your life, can be identified as a bid for power. It takes courage to step out into the unknown. The mind wants to have all the information first, however most intuitive moves have only the inner knowing of the heart and the emotional certainty to go with. This is where the determination to keep trusting comes in. So set your intentions, make sure there is an aspect of improvement, and then trust that even in the face of erratic and unpredictable energies that may force you to be flexible and make an adjustment, you will be on the right track.
This month is big energy. There is an action piece that wants to come in and rearrange everything. In a proactive position, you take the reins and decide on the placement instead of it being done for you. You are probably going to witness at times this month an energy that is like a crashing wave. If you harness it, you can use it to crash through your own resistance and places that are stagnant. Being passive will only invite this wave to crash over you in ways you may not like. So pay attention, be present, aware and awake to your surroundings to take full advantage of this dynamic month.
August comes with drama that can be seductive, especially when focused on the dark and the negative. Keep your drama positive, think of big and wonderful things coming into your life, and leave others to their own experience. Positive drama will move energy just as well as negative drama and without the consequences that can become an energy leak. This is a month to stay focused and alert to what is going on around you so you can dodge the bullets. Stay in your own lane and be compassionate but not enabling.
Where we want to end up this month is feeling like we have made great progress in our lives and on our path. It is not an easy month, certainly not a vacation from reality, however it is a dynamic one with the potential of leveling you up to an improved situation in your life. How determined are you to change? Are you ready and willing? You have the support of the sun and the solar energy it provides as a way to feed your seat of power and action. Work with it daily and use it as an ally. There is a good exercise working with the sun on this month's support audio.
How the month shows up:
YOU PERSONALLY
The themes for personal work this month are self- improvement, strengthening your will, making positive changes, and setting intention for a bid for power. The key word is positive. With the drama aspect of the month, it is very important to stay neutral and focus on your own process instead of getting caught up in what is happening "out there". Be informed but not entangled.
The opportunity this month is to take your next step whatever that is. Moving forward into something new for you constitutes a bid for power. A bid for power always comes with tests. Are you ready? Is this what you (your essence not necessarily your personality) truly want? Watch for the mental doubts that question your intentions and pay attention to the positive signs that you are on the right track. Work with the energy of the sun, release what may be in the way, and stay positive no matter what.
RELATIONSHIPS
Expect drama around relationships this month especially around the full moon time. Explore the difference between adventure, which can be very positive, and drama which tends toward negative expressions. If your bid for power and your intentions are around changing your relationship status or improving current relationships, make sure you address the drama aspect. Discernment is a good word when deciding when to move towards or away from a commitment.
There may be projection this month as you and everyone else is releasing. This is especially true during those times where the dark underbelly of old issues from the past can surface and there is a collective discomfort that comes with having to face some hard truths. Stay in your own lane, do your own work, rely on your spiritual practices and keep your eyes on the positive outcome of your intentions and plans. This is a good month to get your act together, your ducks in a row and to keep that nimble coordination between focused determination and total flexibility. If a challenge comes your way, be creative and go around, over, or under it rather than trying to break through. It will take less energy.
HEALTH AND THE PHYSICAL BODY
Any bid for power should include improvement or sustaining good health on all levels. There is always room to do something better when comes to self-care of the body, mind and spirit. If you ignore your health, your bid for power will not manifest in a good way. Remember that your body is your vehicle, so without it you are not going anywhere. In a way it takes more courage and determination to make conscious changes in habits that include the comforts of the body than in other areas. The body is such a creature of habit and comfort and is often the last to come around when a change is needed.
Because of the action component and masculine solar energy, physical issues may include skin, liver, gall bladder, spleen and digestion. On the other hand, working with the sun and getting plenty of exercise can mitigate any physical irritation as you channel action into a proactive movement forward. Balance your pace with a combination of energetic and physical support as well as active time and rest time. Bids for power require time for reflection so you can adjust, revise and refine as needed.
BUSINESS PARTNERSHIPS AND PROJECTS
A bid for power may include this area of your life. If it does, there are a few things to consider. Make sure everyone involved is on the same page. If not, you may need to adjust your intentions or restructure your team. A new project could be your bid for power. If it is, make sure you have all the support you need to move forward. If the project is to go through your overstuffed garage, closet or storage, the support may be time in your schedule or someone helpful in the sorting process.
This is a volatile and unpredictable time where anything can happen. In this area of business, investments, partnerships and projects, it is very important to stay flexible and unattached to any specific outcome. Keep your eye on the greater goal of where you wish to end up rather than being too fixated on what it should look like in the process.
ENVIRONMENT
Extremes continue to pry us out of our comfort zone and to support flexibility. This area is where courage, determination and flexibility really pay off. For those traveling and potentially facing delays and cancellations, or those making plans that include others, flexibility is key. Be determined in your goals but flexible in how they manifest. If you don't resist, you may actually be able to enjoy an unexpected gift that may come from a change in plans.
In your own process of release, there may be parts of your own physical, emotional or mental environment that may need an upgrade. Whatever it is, include it in your bid for power and keep your attention on the positive outcome.
DATES AND TIME FRAMES
August 1-7: The month starts off with tension created by unpredictable and erratic energies that are determined to fuel change. In order to take positive advantage of this time frame, you need to ask the question, what have I not released yet that is holding me back from my intention and determination to move forward? It could be old files or old emotional wounds you are still holding on to. In releasing, you can start with the files and the wounds will follow, or you can start with the wounds and the files will follow. The main thing is to start somewhere.
There is tremendous movement towards a necessary turning point during these first few days of August so take advantage of it by setting an intention for your next step, connecting with your courage, and anchoring your determination to follow through. Take some action to clear what is in the way, balancing energetic and emotional clearing with actual physical clearing where needed.
August 8-15: We are challenged during this time to stay focused on deeper spiritual practice instead of going down the rabbit hole of negative habits, addictions and dark thoughts. Old anger issues could be triggered but don't take frustration and irritability out on others. This is the time frame when the drama aspect of the month can act out and staying in your own lane becomes a priority. You may witness some really bad behavior during this time. Make sure it is not your own. Acting out negatively is not a good platform for any bid for power.
Rely on your practices, prayer and spiritual connections during this time and stay away from toxic environments and people as much as you can. Your experience could be completely different than what you see happening around you if you stay aware, present and focused on the positive. Don't let yourself be dragged down to the lowest common denominator. Keep your vibration high and your thoughts enlightened.
August 11: Full Moon, in Aquarius is Thursday, August 11 at 7:35PM Mountain Daylight Time (MDT). This is the final super moon of the year and also known as the Sturgeon moon. It is a time to honor a bid for power with gratitude for what is fueling your new steps forward. That fuel is all the lessons you have learned, the choices you have made, and all that you have accomplished in your life. The gratitude is for the abundance you have manifested in all areas. Take this gratitude and use it to feed your courage and determination.
Be as practical as you can with your choices and decisions moving forward and consider others as you plan ahead. This moon is relationship-oriented so stay out of conflict and move towards supportive companionship instead. It is always a good idea to spend time in nature and contemplation in order to connect deeply with yourself and your true intentions.
Join Lena for a powerful remote shamanic healing for this full moon, with a good clearing, icaros, and a reset. Thursday, August 11 at 7PM Mountain Daylight Time (MDT).
August 16-23: If you haven't already addressed what needs to be refined, improved or made more efficient, this time frame will give you the opportunity to do so. Where you are stagnant, out of balance or resistant to change will be very obvious.
Instead of blaming, judging or self-deprecating on inadequacies, failures and disappointments, work with gratitude and acknowledge all the experiences that got you where you are. Gratitude will raise the vibration and allow you to refocus on the positive aspects of your life so you can reframe and reset your goals keeping in mind the bigger picture. Ask for help if you need support and work with your allies and spiritual practices to stay grounded and on track.
August 24-31: The energy calms a bit, allowing for more clarity and setting a good balanced pace. You can see the road ahead and the results of your determination and flexibility paying off. You can find your stride and either see progress in your bid for power or acknowledge what needs to be changed. If there is something in your life you feel out of control about, ask yourself if it is something personal to you that you need more discipline and determination to change or if it is indeed something out of your control. Remember that you can't control everything so be flexible and find your way around it thought acceptance. The focus during this time is self- improvement, and a better use of time to end up with an efficiency that will support you on your path.
August 27: New Moon in Virgo is Saturday, August 27 at 2:17AM Mountain Daylight Time (MDT) More on this New Moon will be sent as a Power Path New Moon update to our mailing list (click here to join)
Have a great month!
Blessings,
Lena
---
There is a good clearing exercise on this month's support audio.
The 4 Steps To Manifesting online course is on sale this month to support you. This powerful experiential online course on manifesting what you want from a shamanic approach is simple yet highly effective.
---
© All rights reserved. www.thepowerpath.com
You may make copies of this writing and distribute it in any media you wish so long as you do not charge for it or alter it in any way. You must credit the author and include this entire copyright notice. While the text may be shared, no audio files including lectures, music and/or sound meditations may be posted on any site for any reason without written permission from the Power Path.
Credit
LENA STEVENS
Lena is an internationally known teacher and shamanic practitioner. She apprenticed for 10 years with a Huichol Shaman from Mexico and has studied cross cultural shamanic healing from numerous traditions including the Amazon basin, Native American, Northern European and Siberian. Lena has taught and worked with individuals, groups, businesses and communities for the past 25 years, helping to bring shamanic nature based wisdom back into people's lives. One of her specialities is the woven song tradition of the Shipibo tribe in the Peruvian Amazon, the singing of Icaros or healing songs. The individual healing work with these energy patterns through song and other shamanic techniques has had a powerful impact on her clients. Lena is the co-author of the "Secrets of Shamanism, How to Tap the Spirit Power Within" and a contributor to "The Power Path". Along with husband and partner Jose, she is the co-founder and one of the primary instructors of Power Path Seminars and the School of Shamanism.
Source Here
© 2022 crystalwind.ca. All rights reserved.
---
CrystalWind.ca is free to access and use.
Please support us with a small gift of $11.11 or $22.22 or $33.33.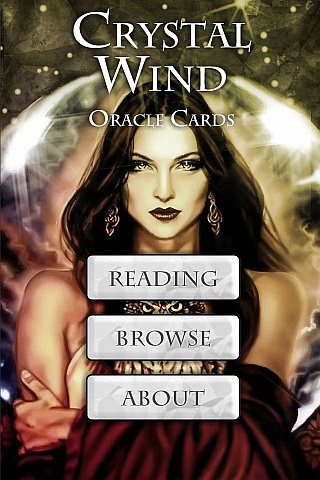 Cut Through The Illusions!
Available On

Spirit Animal Totem Of The Day!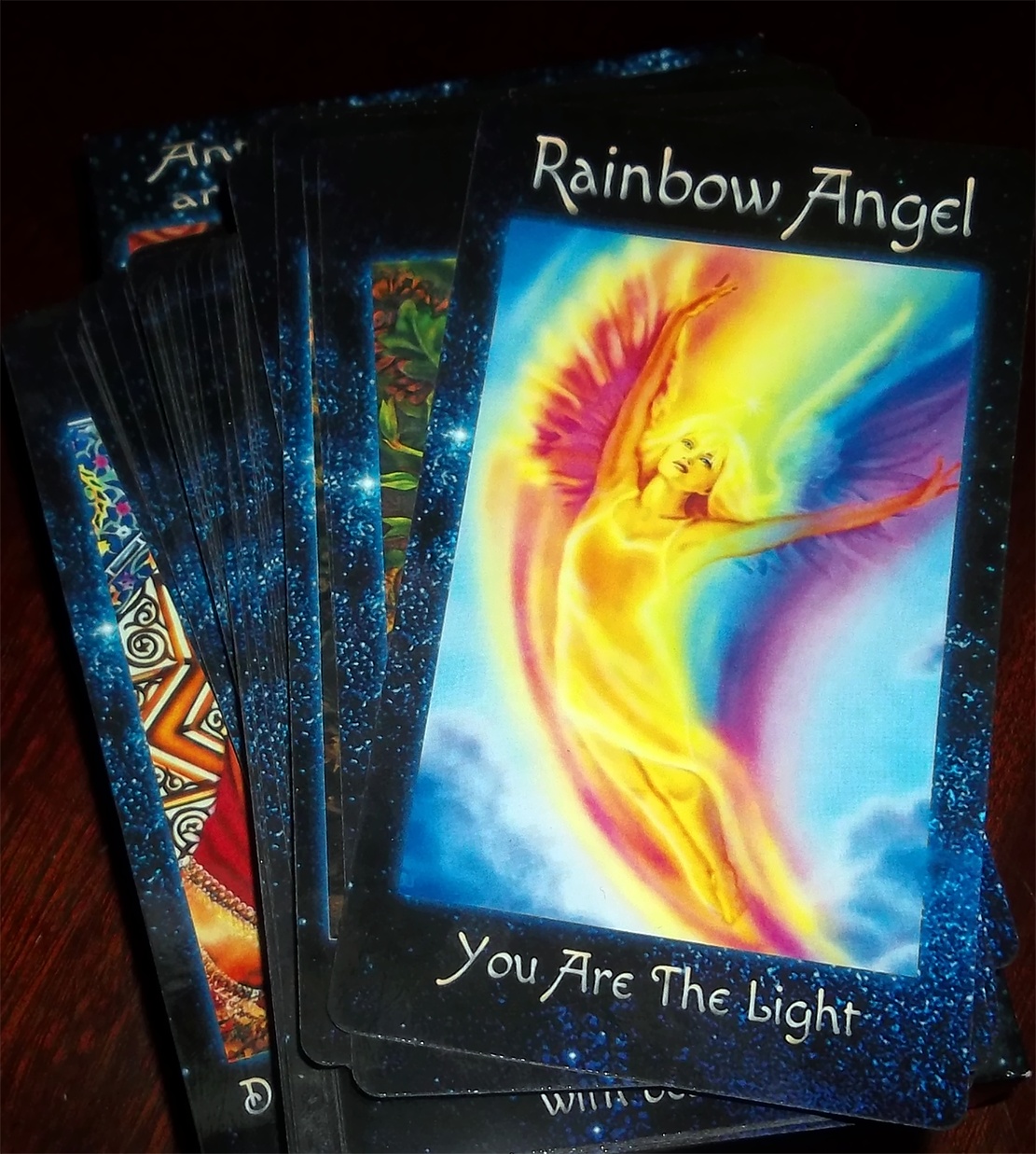 The Crystal Wind Oracle
Myth & Magic Card Deck!
Details Here!
NEW Expanded
Printed & Boxed!
Now with 58 cards!
Who is Online Now
We have 800 guests and no members online