Category: Forecasts and Horoscopes Written by Donna Page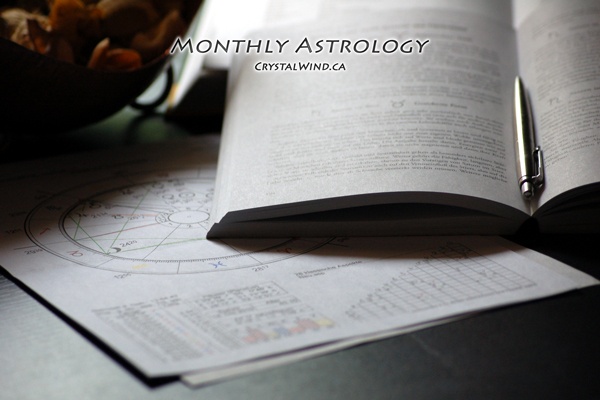 Hello Friends of Astrology,
Wow, Neptune is stationed direct on December 1st making everything a little rosier, fuzzier, and confusing and/or revealing around situations kept hidden or not decided upon. What a way to begin the month. When there is a strong Neptune, sometimes the desire to stay away and chill overrides the you just got to do it even if you don't like it principle. It is a great vibe for imagining, poets, and other activities to call upon the muses.
Sagittarius Solar Eclipse New Moon
The Sagittarius new moon on the 4th is a solar eclipse ready to reveal the truth of situations. Think about what a solar eclipse is, the light of the sun is blocked momentarily and then the light returns. We see things clearer we something is removed that we expect to always be there. In Sagittarius what is revealed are our beliefs, if they still represent our personal truth. The eclipse opens the door to the urge to get moving in life and embrace what is important before it is 'too late". There is a feeling of urgency with the solar eclipse in Sagittarius, as if one must take a chance in case the chance is not there in the future.

On December 6th Venus will make her last conjunction with the moon at 24 Capricorn before she goes retrograde preparing to disappear from the sky as she travels with the sun before her next 584 day cycle in January 2022. Venus in practical hold on and think about it Capricorn is at the midpoint between Mars and Neptune. Relationships get murky, are you really there for me? Not just romantic, even uncertainty around your end of year bonus or other places where there is talk but no concrete action. The positive side of Venus negotiating with Mars and Neptune is beautiful decorations for the season. Your craft skills are in high gear and admired.

Saturn is the midpoint between Jupiter and Venus. One might say this is a good energy for the holiday season to be reasonable in spending habits and Jupiter and Venus when they are together do not like to be limited and Saturn is the reminder to put the brakes on. This is in a lot of areas of life, from taking it slow in a new romantic relationship, to allowing only sooo much candy and cookies to tempt you, to pausing before paying full price on an expensive new coat.
New Moon in Sagittarius Intentions
The yearly new moon in Sagittarius is a time to set our intentions for all things Sag. What do you want to learn? Rethink around your belief systems. Where do you want to visit? Time of cultivating confidence. What do you want to share with the world? What are your opinions and where do they come from? How do you want to help bring justice to the planet? The solar eclipse simply gives an extra push in saying that these areas of life really want to be looked at and made solid. Venus in Capricorn, who is moving slowly, is approaching Pluto always the reminder to value what you feel most passionate about and release that which no longer serves you.

Mercury shifts into pondering Capricorn on Monday the 13th, the same day Mars moves into Sagittarius. There is a huge shift in energy this week as we approach the full moon in Gemini in the upcoming weekend. Mars in Sagittarius adds a lot of kindling to the Sag lunar eclipse fire to get us into action in making big life decisions that are scary but have huge rewards when they work out.
Gemini Full Moon at 27 degrees on the Galactic Center
The Gemini full moon on Saturday the 18th is carrying with it the essence of Venus retrograde several hours later. The Gemini moon at the Galactic center is tricky. Stay centered or be thrust into a cosmic swirl that is ultimately fine for our ascension but hard for our human desire for comfort. The symbol full moon is at 27 degrees of Gemini according to Muir is "One who understands that self-mastery is the greatest force for betterment and who studies the wisdom of the ancients with this end in view." The full moon between the sun in Sagittarius which is btw conjunct the galactic center, and the moon in Gemini is the axis of seeking and sharing knowledge and wisdom. It is a cycle, learn and teach, teach and learn. In this the spiral towards greater awareness continues in its never ending pattern of growth.
Venus Retrograde in Capricorn December 19th 2021
Venus is retrograde at 26 degrees of Capricorn on the 19th, just hours after the intriguing Gemini full moon replete with alternatives and concepts. This Venus retrograde cycle is part of a larger Venus cycle as she outlines a pentagram in the sky. There is an ancient myth on the Goddess Inanna is connected to the Venus cycle, this retrograde at 26 Capricorn is the last phase of the 584 day cycle that began in June 2020. She is preparing to disappear as the evening star before her rebirth in 2022 as a morning star. What makes this passage so incredibly significant is she is conjunct Pluto, who plays a part in the myth of her death and rebirth in the underworld. Much of what you no longer need in your personal life will go through a process of releasing. In doing so the intent is to become stronger in the core essence of who you are to embody and fulfil your intentions.
Capricorn Solstice Reckless Exuberance and Uninhibited Celebrations
As the sun enters Capricorn marking the winter solstice (northern hemisphere) honoring the longest night of the year and the return of the Sun. Celebrations of the winter solstice go back 5000 years according to archeologist. In astrology the chart for this time reveals a peak into what to expect in the upcoming year. The Celts had a multi-day Yule festival as the apparent motion of the sun stood still.

There is recklessness and lawlessness to be expected as the Sun is with the dwarf planet Ixion. You will most likely see this in certain companies being called out for breaking environmental and worker laws. Another sense of lawlessness stems from fragmentation of society where the urge is to group together with like-minded people and isolate from others who don't fit in, don't agree with their point of view, are not wanted, or are seen as not belonging. Cancel culture will be loud and active.
Saturn square Uranus
Saturn square Uranus is alive and very active flipping from wild enthusiasm for the multitude of tremendous possibilities to Saturn's pessimistic thinking of obstacles and obstructions. Stay aware of the cosmic argument going on. No need to get caught up in depression or mania. Receive the gifts of each and step into 2022 with deep seated knowing of opportunities supported with strategic thinking. The date of the exact square between Saturn and Uranus is on the 24th of December, it isn't a one day thing, it is exact on the eve of Christmas day and is emphasizing the deep desire to be with your community, whether it is family, friends, or nature.
Jupiter in Pisces
December 28th Jupiter checks back into Pisces where he hung out in the between Mid-May until July 28th. Jupiter loves loves loves being in Pisces as that is his ancient home for centuries. (Old rulership versus Neptune that was attributed to Pisces in the last century, still debated.) What it means for Jupiter to close out the year is it brings hope and faith that all will be well. Jupiter in Pisces shows the way to a fulfilled life through having faith that with listening to your intuition you will be at the right place at the right time. Your inner guidance system gets connected with your higher self to shine a light on the road ahead.

With love, light, and gratitude,
Donna
Donna Page: My specialty is in in depth chart analysis of what your higher self, soul, true you, (however you want to call that part of you that is beyond the day to day person) has in mind for your life purpose and direction. I also specialize in astrology to understand relationships, whether romantic love partners, marriage, friendships, or family. Astrology is a guide to help know your relationships better and useful when you are dating to know whether or not that person is a keeper, a relationship that has come into your life briefly, or whether or not the rough times a relationship experiences is a passing phase or is happening for another reason. Astrology at its best is used as a tool for personal growth and self-realization. I help you see how you can use the information from your chart as a visionary tool to manifest what is important to you.
Love & Light,
Donna
1799 BriarCliff Rd Box 15631
Atlanta GA 30333
Source
© 2021 crystalwind.ca. All rights reserved.
---
CrystalWind.ca is free to access and use.
Please support us with a small gift of $11.11 or $22.22 or $33.33.
Spirit Animal Totem Of The Day!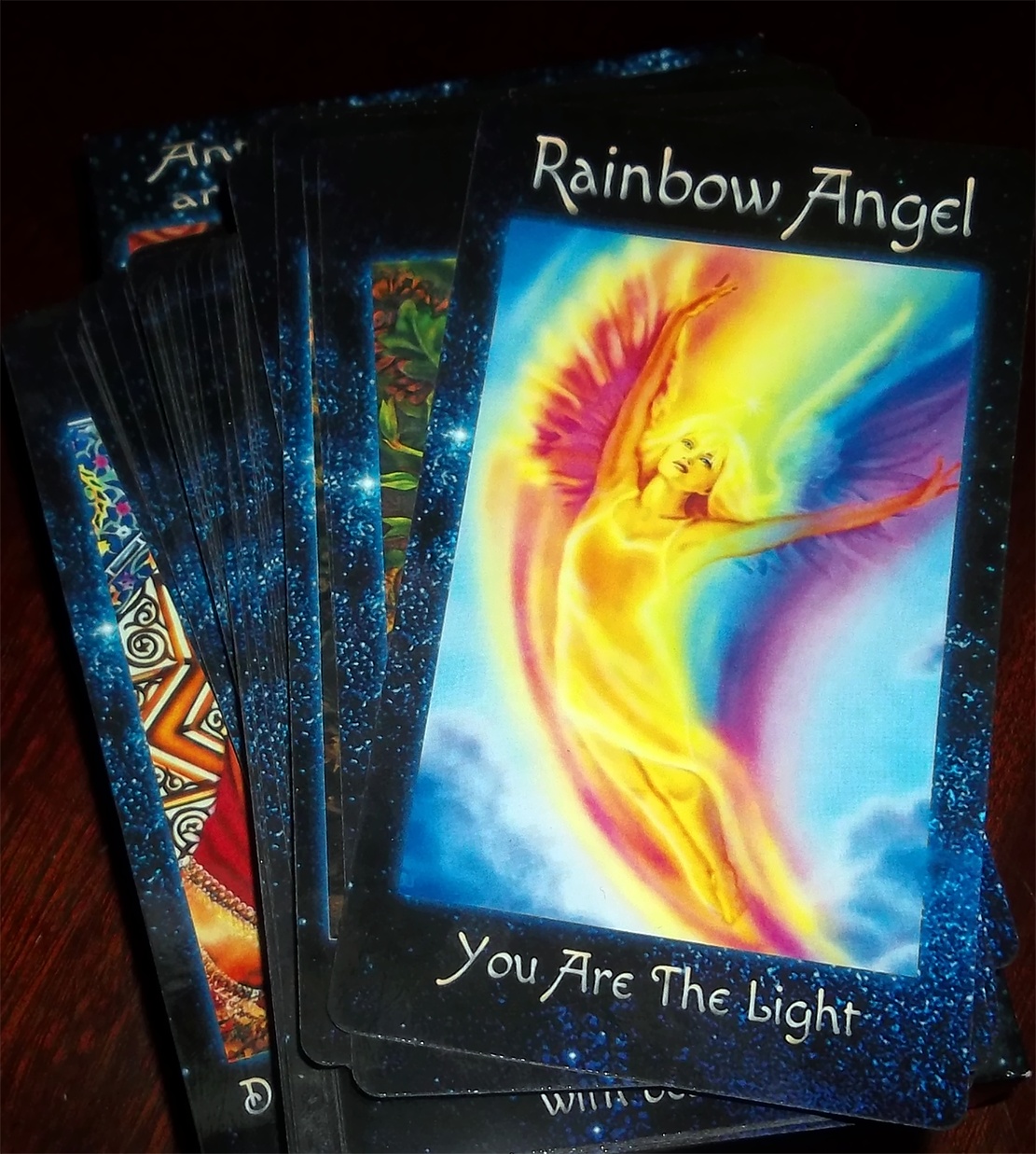 The Crystal Wind Oracle
Myth & Magic Card Deck!
Details Here!
NEW Expanded
Printed & Boxed!
Now with 58 cards!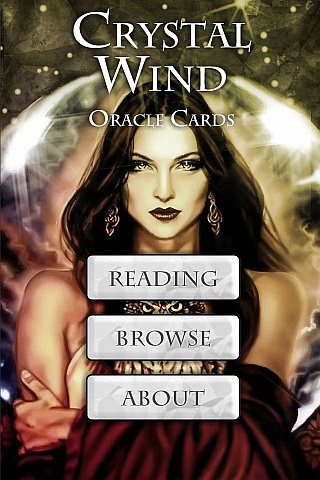 Cut Through The Illusions!
Who is Online Now
We have 882 guests and no members online