Help keep CrystalWind.ca resources free for everyone. To share the articles posted here daily we rely on readers like you. Please donate today.
Blessings!
Category: Forecasts and Horoscopes Written by Lauren Howard Coleman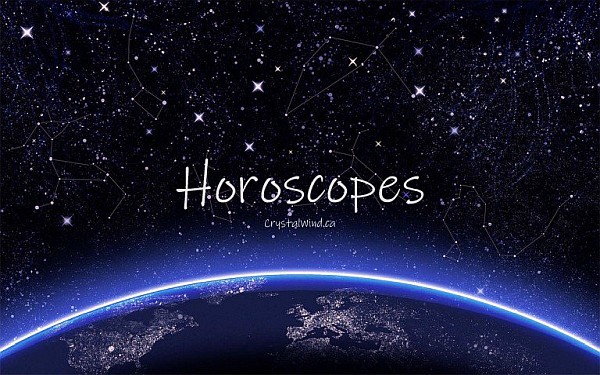 For the week of August 12th thru the 19th, be sure to read your Rising Sign as well:
Aries
If you were to have an ideal vision for how you would want to live your life, and how you would want to spend your precious time, money and resources, what would that look like for you? How could you make these dreams for a better future a closer reality? Mars is now making its way through the last degrees of Taurus, encouraging you to more fully appreciate who you are, and what talents you have. Know that this is part of that larger vision. All the pieces have been coming together, daring you to be a bolder, larger, better and happier version of yourself. It begins first by believing that it is possible. Your better future awaits.
Taurus
If nothing else becomes more evident in the light of the Super Full Moon on Thursday, is the necessity of being a truer, more authentic version of your self. And having the freedom to be able to do so. This may mean having to set better limits (with yourself and others) and being able to let go of some promises and obligations that bind you. Just know that this deep need for freedom has been growing and evolving for some years now, and is still in the process of unfolding. And also know that entwined with this need for personal freedom is a willingness to more fully embrace the idea that you not only need, but deserve some radical self-care. Your mission for this week is to identify those people, experiences and things that cultivate a sense of belonging, and emotional well-being.
Gemini
Give it another week, and you will then be able to launch all of those plans that have been percolating behind the scenes. Everything that you've been preparing, plotting and planning will then be able to be put into action. As may have been evident with the recent Full Moon, is that there may be some mental adjustments that will need to be made. But don't discount an element of excitement that is brewing in your most personal life that is carrying the promise for what can and will be. All the more reason to want to get started! You can just see the wheels spinning and the creative ideas brewing. Keep notes! If you can't get to those creative ideas right away, once Mars enters your sign on the 20th, all systems will be go.
Cancer
There is no telling what the possibilities can be when we are simply willing to let go of old, out-worn patterns and habits that you have outgrown, and are probably holding you back. A new dawn is emerging, and is daring you to consider all sorts of ways of collaborating, growing, networking with others, in ways that you might not have previously considered. If you are able to realize anything this year, it may be the fact that there are alternative ways of achieving your hopes and dreams, and they may be quite different from what you had previously considered. Linked with this is the idea that so much more can get accomplished when you are willing to join forces with others in common cause, than you possibly could on our own.
Leo
Many are being asked to make some changes and adjustments this year. And for just as many, there is a part of us that will resist. If anything, what the Super Full Moon was trying to show you on Thursday are the ways that you have become stuck, and how certain attachments and agreements with others may in fact be holding you back, and preventing you from living your own best life. This may mean having to make certain sacrifices in order to do so. Some things will need to be released in order to live your own best life. But within the wake of the Full Moon you could also see the vast possibilities and advantages of having the freedom to pursue those things that will allow you to take center stage once again. Let that be your guiding light.
Virgo
O Fabjous Day, Calloo Callay, you will chortle in your joy, as you begin to see solutions, rhymes and reasons beginning to reveal themselves in ways that you might not have previously considered. Life may not be perfect (and also know that if things were perfect, you would be bored out of your mind, and have nothing else to do). However when these alternatives and solutions begin to reveal themselves, there is no telling where that will all bring you in the end. The possibilities are just endless! Your mission this week is to pay attention to the insights and flashes of genius that are arising, sometimes by simply being willing to look at things from another perspective. Also see the ways that a sudden shift in plans, or a willingness to change your mind could prove to be fortuitous when all is said and done.
Libra
If we have learned nothing else in the wake of the Super Full Moon on August 11th, it's to understand what it means for you to be able to connect with and revive your own suffering and bewildered inner child. How dreadfully she's been suffering and neglected lately. Your mission this coming week is to restore your joy and inner well-being. Let that inner child out of her cage, get her to laugh, sing, play and dance once again. She's been locked up for way too long, and needs some fresh air. Venus trine Jupiter is giving you the key to your own cage, and asking you to unlock the door. What you do after that is your own business, so long as it involves plenty of laughter and good cheer.
Scorpio
One of the reasons that there seem to be so many twists and turns lately, is that we are in a time of change and transition. And the recent Full Moon was something of a turning point in this regard. And sometimes we have to get shook out of our usual routines in order to get a better perspective about what our true priorities are. One thing that could have come to light are the ways in which we have become stuck. Especially where it concerns your physical and emotional well-being. Mars, now in the last degrees of Taurus, is giving you the courage to set better limits with yourself and others. But first you have to be clear with yourself about what those limits should be. Your mission this week is to objectively look at the ways that your freedom is being compromised through attachments to former habits and expectations.
Sagittarius
There is an art to being able to juggle and roller skate at the same time. And to do it like an expert. But it's something else to be able to also do it with devil-may-care glee. You can handle what the winds of fate are blowing your way, as you are naturally adept at rolling with the punches, on skates or otherwise. Handling several things at once is one of your secret powers. That and the ability to do so with glee. So put aside the expectations for now, and revel in what you have right in front of you. Joy and revelry are asking you to let them in. You don't need permission for this. But your mission for this week, is to go out there and have a good time. Laughter is deemed to be a necessary component.
Capricorn
Reciprocity, and understanding how to balance the books are the theme following the Super Full Moon on the 11th. This includes balancing your needs with the needs and expectations of others. Don't worry if you have to make some sacrifices and concessions in order to do so. Rather than depleting the coffers, making these concessions are really more like collaborating, and in the end will bring greater abundance. We're all being asked to make exceptions and adaptations, many of which we really don't want to have to make. But once we let down our guard and are willing to accept the new reality, the rewards they will bring will open doors that we didn't even realize existed.
Aquarius
Standing at the threshold of a whole new cycle, Aquarius is ready to let go of what is no longer serving them. This will then allow the possibilities of what looks more and more like a bright and promising future to find some sort of foothold. It will take some work, and it will require some concessions and adjustments along the way. But at some point it will become obvious, that the circumstances of your former life are no longer valid for the person that you are gradually becoming. This is a process, so it may not be all that obvious at first. But there is this gradual and evolutionary growth that is taking place and can not be resisted, and/or denied. No matter how hard you try.
Pisces
If nothing else, what should have become evident in the light of the recent Super Full Moon are all the things that you have outgrown, and are no longer relevant for the person that you are going to become. That can include having to clean out the basement and the closets, but it is also about letting go of old subconscious patterns, baggage and habits that have been preventing you from fully valuing who you are, and what you have to offer. Your mission this week is to surround yourself with those people, activities and things that cultivate healing, worthiness, and self-esteem. Find your own best remedies and healing methods in order to holistically restore your sense of self. And know that in the end, a better world is coming.
© 2022 crystalwind.ca. All rights reserved.
CrystalWind.ca is free to use because of donations from people like you. Please help support us!
Blessings!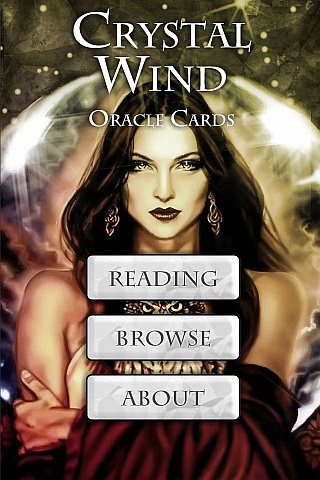 Cut Through The Illusions!
Available On

Spirit Animal Totem Of The Day!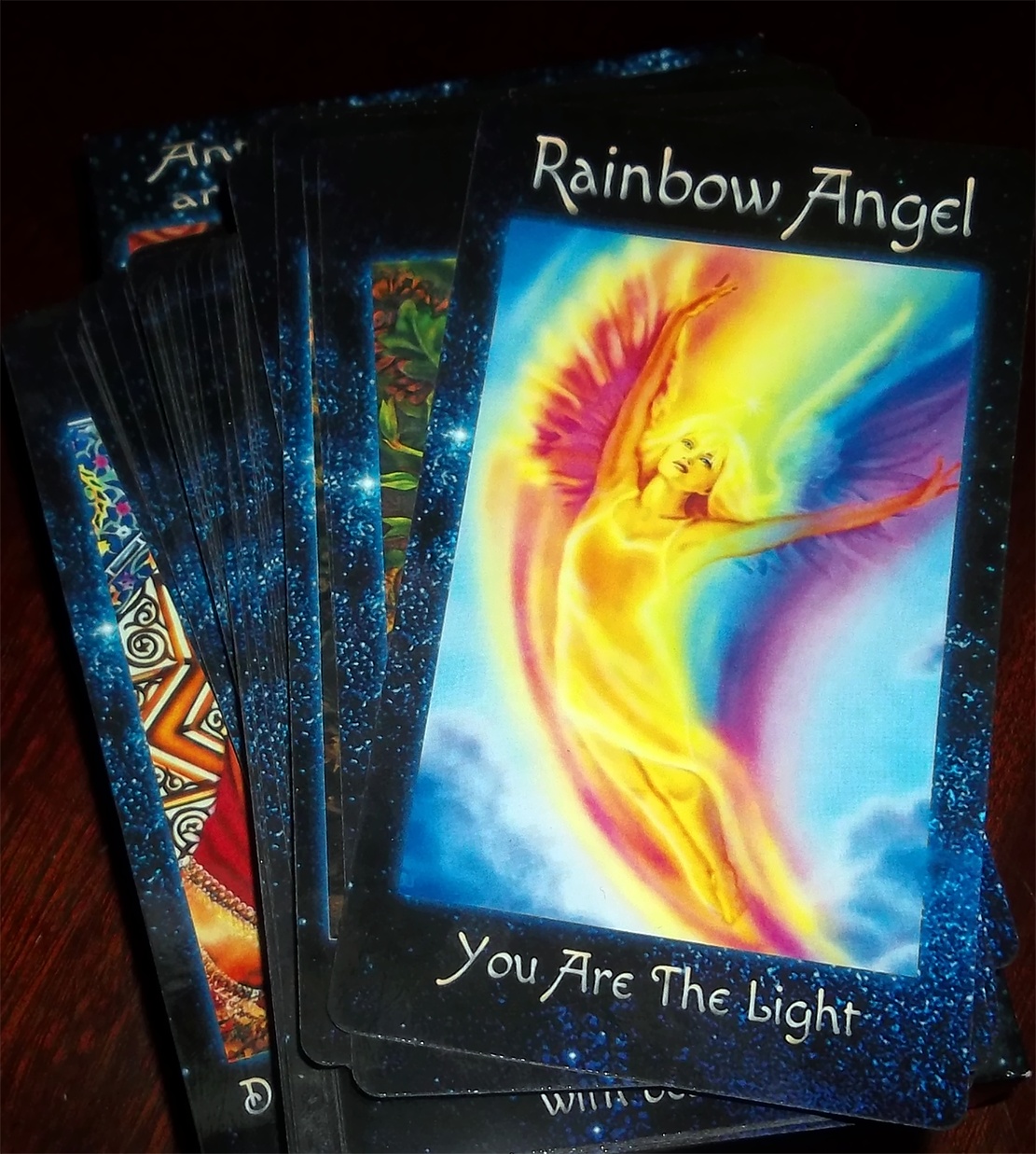 The Crystal Wind Oracle
Myth & Magic Card Deck!
Details Here!
NEW Expanded
Printed & Boxed!
Now with 58 cards!
Who is Online Now
We have 930 guests and no members online