Help keep CrystalWind.ca resources free for everyone. To share the articles posted here daily we rely on readers like you. Please donate today.
Blessings!
Category: Forecasts and Horoscopes Written by Lauren Howard Coleman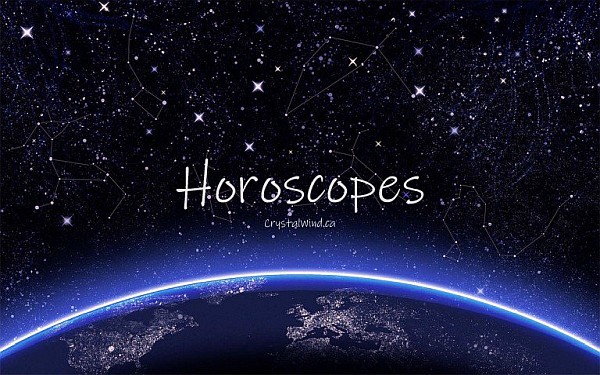 For Saturn at the 29th degree of Aquarius, for your sign or natal house:
Aries
(11th House) The lessons we learn from the transits of Saturn will be different for everyone. For Aries, the lessons of Saturn in Aquarius these past 3 years might have had something to do with realigning you with your highest aspirations, gifts and hopes for the future. Some even ventured so far as to go off road to find it. You had come to a point in your life where you had reached a certain level of experience but were wondering where you could go with all of that. Should you stay with what you already know? Or should you dare to take some risks in another direction? Or should you go back to revisit a dream that you once held so dear, and give it one last effort and push? But then it gets down to asking yourself the ultimate question: Why? Saturn wanted you to make these choices not based on the acclaim and rewards you would receive, but because this is what is right for you now. The lessons of Saturn here are not so much about the ways that others value you, although that is nice too, so much as how well you are honoring your own unique gifts and experiences.
Taurus
(10th House) Often a great deal is expected of you when Saturn is at the top of your chart, as it has been these past three years. You are given greater responsibility, asked to step up to the plate, and cultivate leadership skills. It would be hard to say no at this point, because you had worked so hard to hone your reputation, and achieve a level of respect within your family, your work, and your community. So many of you stepped up to the plate. Even if it was hard. And sometimes Saturn can make things very difficult. Hard or easy, the lessons of Saturn in this sector of the chart is less about the rewards, than it is about what success means to you. It will be different for everyone. The important thing for you was to define for yourself what achievement looked like. Saturn loves a hard worker. And so many of you were working harder than ever. But by the time that Saturn gets to this last degree of the sign, you begin to ask yourself whether or not it was worth it, and whether or not you had achieved all that you set out to do. And now that Saturn is about to enter Pisces, this is when you stop to ask yourself: Where do I want to go from here?
Gemini
(9th House) During the past 3 years, many a Gemini has been positioning themselves in order to have greater opportunities in the future. Whether that meant getting an education, getting the right credentials, or getting the right sort of experience, it all seemed to be towards furthering your career, status and reputation, or achieving some other sort of goal. Saturn usually involves some sort of training, where you are learning some very specific types of skills that will be useful later on. But betwixt and between all that, Saturn in Aquarius was bringing you experiences and challenges that were trying to show you who you are, and how you fit into the scheme of things, whether that be in your community, in your job, or in the world in general. Your understanding of yourself, and the labels you found yourself identifying with, will all be quite useful to you now that you will be taking on even greater challenges now that Saturn will be in Pisces for the next few years.
Cancer
(8th House) It is not unusual when Saturn is in this sector of your natal or solar chart (as it has been for the past 3 years) to experience some changes in your life. They were not necessarily drastic (although they may have been for some), but they do have the effect of making some sort of demarcation between one phase of your life and the next. Sometimes people are forced to make changes: they lose a source of income, people depart, and circumstances change, compelling you to look for new sources of support. These changes can sometimes be disorienting, but they can also have the effect of opening you up to higher states of awareness and understanding of the way things work. That can apply equally to the best ways to pay your taxes and invest your income, to understanding the ways of the universe. And what you have learned about managing resources, marketing yourself, and having greater confidence in what you have to offer will stand you in stead for years to come. For what you have been learning about were things like resourcefulness, having faith in yourself, trusting your decisions and valuing your talent.
Leo
(7th House) The lessons learned while Saturn was in Aquarius could have been quite difficult for many a Leo. Not only were we all placed in mandatory confinement during the pandemic, but Saturn was sternly keeping watch over the proceedings with a particular eye on Leo. Saturn was tossing all sorts of obstacles your way, and then leaving you to figure it all out on your own. Not only would Saturn make it hard to connect with others, but you were compelled to have to step up to the plate and prove yourself at every turn. What you may not have realized is that you were learning lessons about self-sufficiency and self-reliance, forcing you back on your own resources. But you were also being shown the value of solitude. For within that state of solitude you were given the opportunity to connect more fully with and. And so, what you also found was self-respect.
Virgo
(6th House) For Virgo the lessons learned during the past 3 years that Saturn has been in Aquarius, have probably mostly been about self-improvement. Virgo rarely needs lessons in this area, as they are continuously looking for ways to improve themselves, be more efficient with what they do, and live a healthier life and lifestyle. Sometimes to a fault. So perhaps one of the lessons for you all might have also been about knowing when good enough is enough. That being said, the past 3 years probably did involve a certain amount of growth and improvement in your work and/or daily life. And a sense of confidence attached to that as a result. That could have included improving your health and well-being through changes in your life and lifestyle, focusing on eating habits, routines and daily activities. Saturn loves hard work and tends to put a lot of the focus there. But it was also important to pay attention to establishing healthier and more sustainable habits that could sustain you for years to come.
Libra
(5th House) For the past 3 years Libra has been focused on further perfecting certain skills and creative goals. It is not unusual for people to take something that they love to do such as a hobby, a personal interest or an avocation, much more seriously, or to incorporate it into what they already do. But perhaps the most important takeaway for Libra these past 3 years may have had something to do with developing greater confidence in your own unique skill set, whatever that may be. Saturn could initially cause you to have doubted yourself, throwing a few roadblocks in your way to undermine your confidence. Note that for those with children, there may have been some self-doubts about your own parenting skills thrown in for measure. But through whatever trials and tribulations, the end game was to more fully appreciate who you are, and what you have to offer. Saturn can be a stern teacher. But within this venue he was teaching Libra about loving what you do, and doing what you love.
Scorpio
(4th House) With Saturn in Aquarius these past 3 years Scorpio was learning to gain greater emotional confidence. Initially that could have begun with events that undermined that confidence, or tested your emotional fortitude. Responsibilities mount. You feel unsupported. All the more of an indication to shore up these areas of your life: home, family, community and support systems. So, over the past 3 years you all have been coming to terms to what your needs are, what support systems are or are not working. And in the process you have felt the need to situate yourself in such a way that you would have greater security and stability in your life. Saturn was trying to tell you: put down some roots, stabilize your personal life. Make those areas of your life so strong that you know you will be able to depend on them for years to come. This is not only about you needing to find your place in the world, but to do so in a place where you can meet the world on its own terms, come what may.
Sagittarius
(3rd House) The Saturn in Aquarius lessons for Sagittarius over the past 3 years had something to do with finding your own voice, and being willing to look at things as they actually are, without pretense or denial. Looking at your life and your circumstances with your eyes wide open, and with greater clarity, has allowed you to make more grown up, practical and adult decisions going forward. That sort of clarity can serve you well for many years to come. This was also a time in which you were being made familiar with your own mind. That can include what you do or do not want to fill your mind with, but also being made aware of what you do know, and the areas where you might want to know more. The skills honed at this time, and the knowledge gained about yourself and your life, can be essential in getting you on track with your life, and your true destiny.
Capricorn
(2nd House) Sometimes there can be troubles with money, finances and self-worth for Capricorn when Saturn makes its way through Aquarius, as it has these past 3 years. But ultimately what Saturn was teaching you was how to manage these better and more efficiently. It is not unusual for people to make new starts when Saturn is in your sign, as it was from 2018-20, and these past 3 years were more about making whatever was started then, more stable and secure, and more sustainable. Saturn was trying to teach you about making practical decisions and learn how to manage your finances in ways that will support you for years to come. But perhaps the most important lessons for Capricorn these past 3 years were more about having greater faith in yourself, your own unique gifts, and what you have to offer, even despite any challenges that may have been thrown in your direction. This is the stuff of which self-confidence and self-worth is grown and cultivated.
Aquarius
(1st House) When Saturn first entered Aquarius in 2020, it may have felt like much of your life as you previously knew it was ending, or about to. And when we think about what was happening in March of 2020, you had good reason! But know if that was happening, it was trying to make room for something else to take root. Saturn entering your sign was a signal that something new was trying to take root. This was a time of new beginnings. However, Saturn rarely makes things easy. He tosses all sorts of obstacles in our path, then expects us to climb over and around them. But in this way, Saturn was also trying to help you see what you really, really want from your life. And also, what you don't want. And in times of new beginnings this is absolutely essential: to know yourself. And then in knowing what you want, to then take the reins of your destiny, becoming the architect of your own best life. Even if that meant having to start all over from scratch.
Pisces
(12th House) Life can often feel uncertain when Saturn transits the sign behind ours, as it has been for Pisces these past 3 years. Things disappear. Those things that you used to depend on are no longer available. For Pisces, the years that Saturn has been in Aquarius has been about releasing and letting go. Letting go of previous expectations. Letting go the vestiges of a previous life and cycle. These events can generate fears about loss and uncertainty. However now that if this was the case these past 3 years, it was preparing you for something different. Now that Saturn will be entering your sign in March, whatever changes that have occurred, or are occurring now are tying up the loose ends of a previous cycle, while weaving a web for a new one to come. You may not know exactly what that looks like yet, but know that over the next few years a new cycle is about to begin.
© 2023 crystalwind.ca. All rights reserved. We track all IP addresses with sniffer technology. Using a VPN will not hide your IP.
CrystalWind.ca is free to use because of donations from people like you. Please help support us!
Blessings!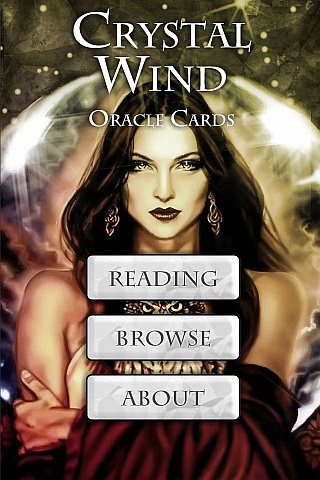 Cut Through The Illusions!
Available On

Spirit Animal Totem Of The Day!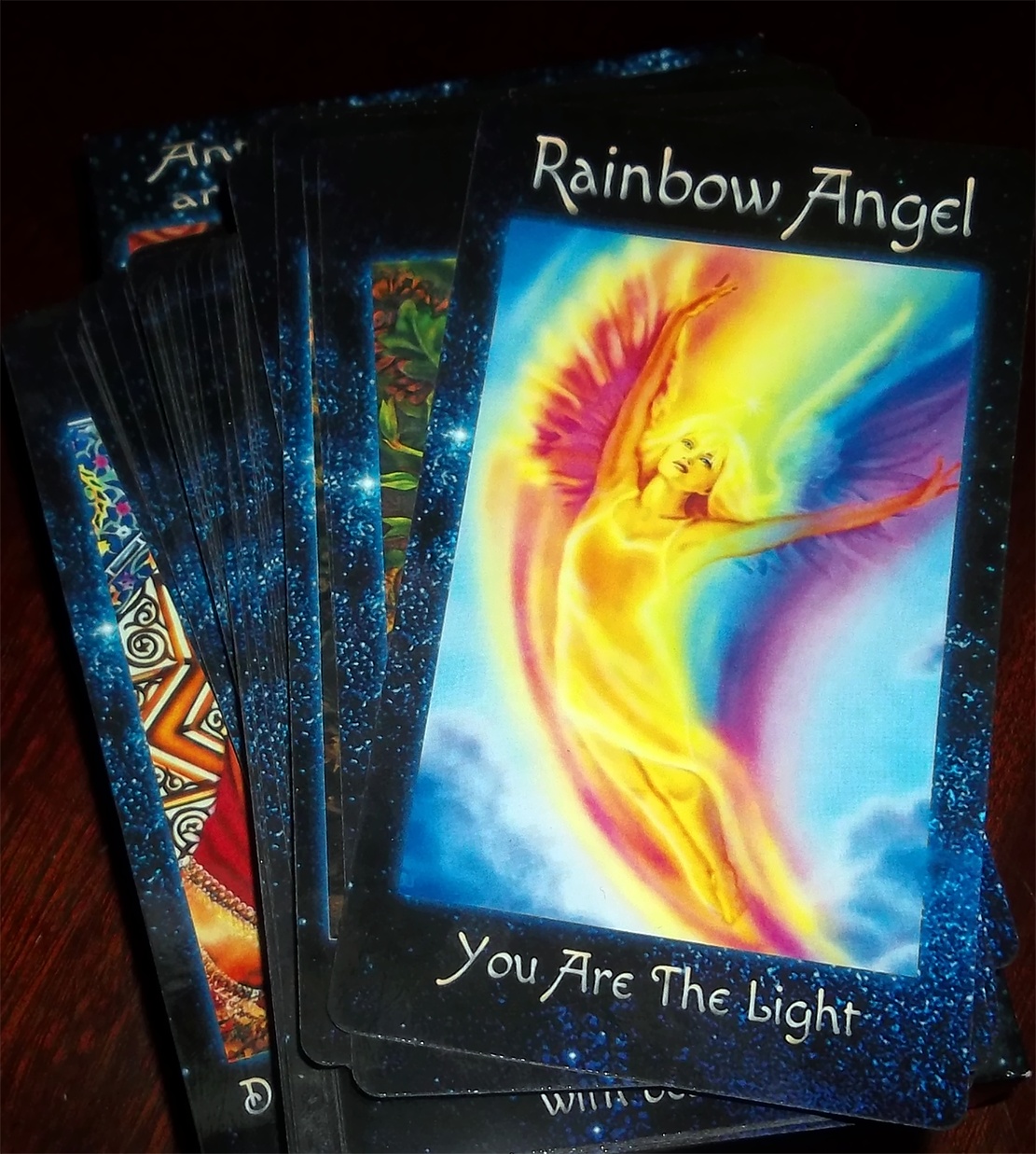 The Crystal Wind Oracle
Myth & Magic Card Deck!
Details Here!
NEW Expanded
Printed & Boxed!
Now with 58 cards!
Who is Online Now
We have 1360 guests and no members online