Category: Forecasts and Horoscopes Written by Lauren Howard Coleman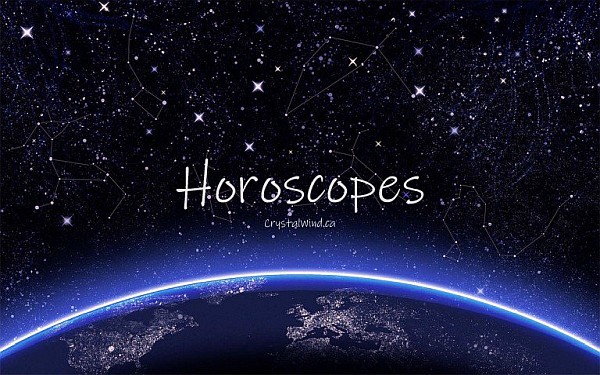 For the week of June 17th thru the 24th, be sure to read your Rising Sign as well:
Aries
When things seem awry and unsustainable, the inclination for Aries is to want to DO something about it. Lounging in the background is not really your style. And with both Mars and Jupiter roiling and boiling up your sense of righteousness, there will be no holding you back. Not just this week, but probably for some time to come. A cause needing to be driven home? You're right there on the front lines making sure that everyone knows the deal. It's not just about you, it's about the whole community and its needs. But even in your own personal life, you will probably want to examine where things have become too much, and what you can do to restore the balance once again. What we are all aiming for this quarter is making things more sustainable. If you are frazzled and scattered to the winds you are less likely to get things done. So look for ways to make your own personal routines, initiatives, and schedules doable and sustainably sound. Then go out and use your voice for that cause that is so near and dear to your heart.
Taurus
Our limitations and boundaries will never be quite so apparent as they are now. Could be we are coming to realize the extent of certain obligations and promises we have taken on, or decisions we have made, that are no longer feeling affordable and/or sustainable. Or simply the reverberations of inflation. We're all feeling those! Some sacrifices are willingly made. For instance doing without something in order to benefit the larger whole. The question is, how long is this going to go on? And is there something that you can personally do about it to make it more manageable? One of the ways that Taurus has learned to make things more sustainable, is through clever diversification and planning. That way you have alternative ways to get you through the unstable times, with perhaps enough left over to support that cause, or throw your two cents into the family fundraiser. There's what you have to do to make ends meet, and there's what you want to do to bring greater meaning to your life. And somewhere, some how, you will look for ways to achieve some sort of balance between the two.
Gemini
You may be wondering: Why on earth am I feeling so positive, when I don't necessarily have any reason to be? Perhaps it is because you are prescient? Or because you are able to see things from a much higher vantage point right now, which allows you to see the endless possibilities in every moment. And in times when things are just so fluid, and almost anything can happen, why not lean into the grander possibilities, the higher road, and the bigger vision? Any way, Venus enters your sign this week. And although she may not necessarily bring gads of fortune, she's bringing you enough good luck to allow you to figure out a way to make a recent venture more doable, and perhaps even worth your while. Maybe it's just a matter of crunching the numbers a little better the next go around.
Cancer
On June 21st we reach the next cardinal corner of the Solar Year when the Sun enters the sign of Cancer as it lingers for barely a series of days upon the Tropic of Cancer in the Northern Hemisphere. With the Moon in fiery Aries on the day of the Solstice, it could feel like the temperature is rising no matter where you are on the globe. And there will be much to keep us on our toes, and ready to take action over the next few months. The desire is to want to DO something. You won't want to be standing on the side lines, but will want to be ahead of the curve. You want to be engaging the world again, to be proactive and hands on. The pace will be fast this quarter, and it will be all you can do to keep up. But not without focusing on your most important priorities, which include making sure that the foundations of your life are safe, secure, and well fortified. Once you have that all in hand, then you can feel confident enough to leap into the fray.
Leo
Although this lingering feeling remains of just not knowing what the future has in store. Or what is going to happen next. We have become accustomed to acting as if everything is okay, and we've got a plan. Living with uncertainty is an art. It requires us to be present, without regrets about the past, or becoming overwhelmed about what might happen in the future. It's about keeping your focus right in front of you, placing one step in front of the other. It's about having a plan, but being flexible enough to be able to revise that plan as needed. But still placing one foot in front of the other. One step at a time, one day at a time. This time of year for Leo is a time of releasing the past. Releasing those things and people and experiences that are no longer valid for the person you are now. It's about clearing the field, in order to allow better seeds to be sown. It's about letting go and being present, and placing one foot in front of the other. One day at a time.
Virgo
For some strange reason, even though it still looks like the world is going to hell in a hand basket, and even though there isn't any real reason to do so, you may be wondering why you are feeling so positive. It almost feels like (and dare we say it?) there is hope. Maybe it's just that you are beginning to notice the positive things happening, maybe it's because you are part of a new and thriving community that supports a more positive world view. Or maybe it's because you are able to look at things from this higher perspective that allows you to see an abundance of possibilities. This is a great week to plan an adventure, discuss the future, and get out the road map. Make sure everyone else is on the same page, then map out your future. You can figure out all the details later.
Libra
You come into the week with a mixture of foreboding and generalized avoidance. You really just don't want to deal with it. The market crashed yet again? Don't look at the numbers, it will only give you agita. Your plans for the Summer are falling through? It's probably just as well. Gas is too high any way! And who needs the additional stress? So when Venus enters Gemini on Wednesday it will come as something of a relief that your powers of avoidance and denial have paid off and allowed you to seamlessly enter the ensuing season with a bit of devil-may-care enthusiasm, even if you don't have a pot to piss in or anything decent to wear. Any way we have far more important things to pay attention to, for your dance card is filling up, and your social calendar is about to take off. You really don't have time for all that negativity when you have people to see and things to do. The world awaits.
Scorpio
There's no avoiding reality when it is staring you right in the face. So why not dive right in and figure out achievable and viable solutions? No one has the capacity to get to the bottom of things the way that Scorpio can. What you can do may not be perfect, but at least you can do something. Even small achievements piled one on top of each other can lead to bigger and better things. One step at a time, we can eventually change the world. It takes patience and strategy but it could be worth it in the end. One piece of the puzzle at a time. This is a time of the year when Scorpio is inclined to step back and look at things from a higher perspective. Balanced with this stark vision of reality, can help you to make better plans and better choices for the future.
Sagittarius
You need an adventure. You need a bit of freedom and magic in your life. You can sleep later. Right now you need to wake up, go out the door and live. This is a good week to plan out that next best adventure, to pull out the maps, coordinate with everyone else, and plot your course. There is not much that can keep a Sagittarius down for long. Especially when your ruling planet is in fiery and dynamic Aries. There are places to go, and things to see, and you are impatient to see them all and do them all, the sooner the better. And even if you can't get away right now, you will find that adventure can also be found near at hand. And perhaps all you need to do is open the door and walk through.
Capricorn
Who are your own best people? Who do you turn to when you need advice, assurance, comfort and support? If you learn nothing else this coming quarter, it's the importance of cultivating the important social safety nets in your life: your community, your family, your tribe, your important relationships. Never do you appreciate them as much as you do when they are not available or close at hand, when they are far away and unable to answer that much needed call. Marcel Proust once wrote: Let us be grateful to the people who make us happy; they are the charming gardeners who make our souls blossom. These are your emotional life line. Know who they are, and shower them with blessings. Because you will never know when you are going to need them to nurture your soul in the future.
Aquarius
If there is an empty space in your life right now, an empty chair at the table, a vacant corner of the house, what or who would you want to fill it with? What activities do you want to fill your life with? What services can you perform? What daily routines would fill up those spaces? How can you be useful, and use your time in an efficient and useful way? But all of this is within the context of being mindful of what you are physically, mentally and emotionally ready for. And how much time and space is available to you in your everyday life. Create a priority list, and focus on the things that need to get done first. Then see what you can do to fill in whatever space is left.
Pisces
Even if and when things may be hanging over you, and they are probably not going to go away by trying to ignore them, you also do not need to linger on them. Focus on the things that you can do something about. And if there isn't anything you can do about a current problem, then put them on the shelf for now, and go out and live your own best life. The solutions will come when they will, and in their own time. But you don't need to live under their lingering shadow. Staring at the problem to the exclusion of all else is not going to bring the solution any sooner. Instead immerse yourself in joy, while being alert enough to recognize the solutions when they do arise. But you certainly will want to make sure you are not going to miss out on the rest of your life in the mean time.
© 2022 crystalwind.ca. All rights reserved.
---
CrystalWind.ca is free to access and use.
Please support us with a small gift of $11.11 or $22.22 or $33.33.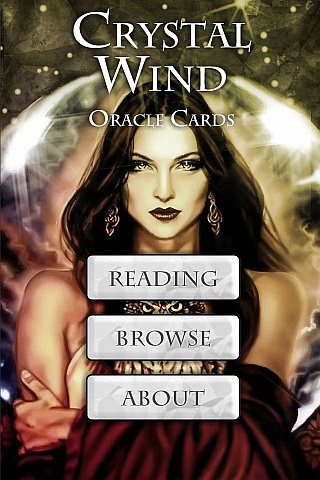 Cut Through The Illusions!
Available On

Spirit Animal Totem Of The Day!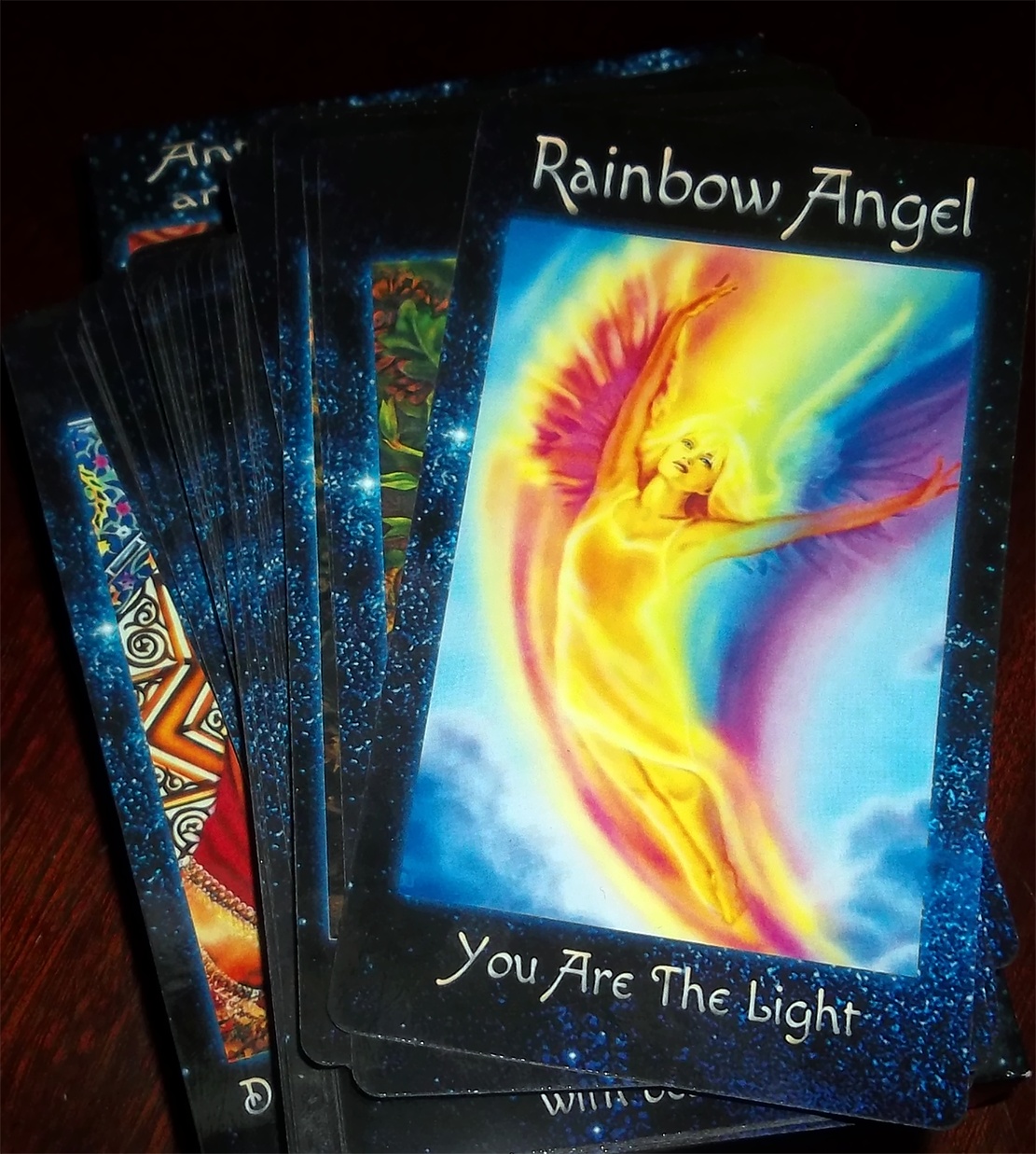 The Crystal Wind Oracle
Myth & Magic Card Deck!
Details Here!
NEW Expanded
Printed & Boxed!
Now with 58 cards!
Who is Online Now
We have 694 guests and no members online