Support crystalwind.ca with your donation and help spread spirituality and positivity.
Blessings!
Category: Forecasts and Horoscopes Written by Lauren Howard Coleman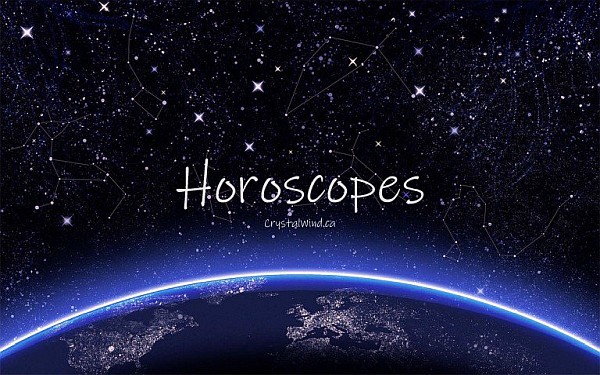 For the week of March 31st thru April 7th, be sure to read your Rising Sign as well:
Aries
Those Aries people born between April 2nd and the 8th will be most sensitive to the upcoming Full Moon on April 5th/6th, but all Aries should feel this Moon as it shines a light on Jupiter and Chiron in your sign. When Chiron first entered Aries in 2018, it was asking you even then to let go of the shore, and restore any boundaries that had become eroded, putting the focus back on your own personal journey. Last December Jupiter also entered Aries, daring you to grow, to expand your big vision for yourself even beyond your previous expectations. The Full Moon next week is going to bring you the result and ramifications of those efforts. What is being brought to fruition in your life? Where have you been freed up to pursue a path of your own making? In what ways has an old calling been revived? Where have you been well received and better appreciated? The prevailing Mars/Saturn trine is asking you to stay the course and follow through with plans already in progress, while the Full Moon in Libra asking you to either pay your dues, or bask in the limelight and receive your well-earned rewards.
Taurus
Mercury enters Taurus on Monday, where, due to its upcoming retrograde phase, will take up residence in your sign all the way thru to June 10th. In the process you will find yourself reconsidering plans and ventures as Mercury appears to shift about in your sign over the next 10 weeks. All of us will be resonating with Taurus themes as a consequence. And there's a good chance that others will be coming to you for some advice on some of these themes, such as: what is the best way to invest our resources in these financially unpredictable times? when is the best time to plant these bulbs? what sort of tree is that? what key is that sonata played in? and can you recommend any musicians for my upcoming event? Venus is here as well until the 10th of April. She also wants to know how the grass grows, and whether or not the rest of the banks are going to collapse like a stack of dominoes. But before she dares to ask these questions, she's first going to request that you slow down the pace this week. Plant your perennials and strawberries. Take solitary walks in nature out of the way of the maddening crowds. Put the focus within, for that is where all the important stuff is happening.
Gemini
Your ruling planet Mercury enters Taurus on Monday, where it will remain for a full 10 weeks, plunging you into a period of introspection and self-examination. It could also be that many of you will be feeling under the weather, or taken out of the limelight in some other way. Perhaps just looking for some sort of retreat. Many of us are being reminded of the necessity for self-care in the light of the upcoming Full Moon on the 5th/6th, but this will be extended for Gemini, due to Mercury's retrograde activity coming later in the month. For the weeks that Mercury will be in Taurus, Gemini is being asked to pause and take some time to reflect on their lives. Gemini usually doesn't usually know how to slow down, but you may want to now. Even if this merely means directing the proceedings from the behind the curtain, instead of center stage. This is a good time to tie up some loose ends; finish up a project; delegate responsibility and get all your ducks and priorities lined up in a row. Even when Gemini is relegated to working from behind the scenes, they still manage to juggle a number of balls all at once. And expertly so I might add.
Cancer
The Full Moon on April 5th/6th in the sign of Libra comes with a reminder to restore some of the balance in your life. You are likely to feel some of the energy revving up as we approach the Full Moon. These waxing moons are often filled with an increase of activity. Aries season is often a busy time of year for Cancer any way, but more so now because Mars is now in your sign. It can sometimes be irritating to have Mars pushing you. But Mars energy can also be a great motivator, and/or help you to get things done. Throwing in a Full Moon into the mix, and this could prove to be a busy week. Just know that the Libra Full Moon is a reminder that even and especially in our busiest weeks, we need to also pay attention to your inner needs. Libra is a sign of balance and moderation. And if any part of your life becomes imbalanced, then it will bring reminders of the necessity to restore the balance and level the playing field. And always for Cancer, in order to be a better caregiver/healer/or guide to others, you always need to start with yourself. You cannot pour with an empty cup.
Leo
One of the things that could become apparent this week is that life is not perfect and neither are we. In fact life is often interlaced with all sorts of imperfections: regrets, things that we would much rather forget and wish we never did, pain, discomfort, you name it! But what all those experiences can also bring are the opportunity to be able to relate to others and what they are going through and they to relate to you. Having imperfections is what makes us human, and also relatable. And so rather than trying to hide your imperfections (it wouldn't work any way), why not embrace them and accept them for what they are? Warts and all, and all in all. Leo is a sign that is often seen, often in positions in which you are setting the example for others. By accepting your own limitations and imperfections you are also honoring those who are also struggling with this human experience we call life. So although the upcoming Full Moon on the 5th/6th may be shining a light on your wounds/limitations/regrets, this is also an opportunity to transform these in such a way, that rather than feeling like a pariah, you are more, not less, relatable to others. And they to you. We're all just trying to do the best we can.
Virgo
Your ruling planet, Mercury, thanks to the magical illusion of interplanetary orbits, retrogrades and all that, will enter the sign of Taurus on Monday, where it will remain for a full 10 weeks. Lucky for Virgo, this is a sign that you can relate to with all of its order and sensibility. So despite whatever hijinks Mercury will be up to during its retrograde phase later on in April, it will still feel like you can work around whatever distractions that Mercury may have up its trickster sleeve. Taurus is a practical sign that likes to stick to facts, and keep things simple. Which is a great relief for Virgo who is often tasked with making the complicated simpler and easier to understand. Know that even when things appear to be complicated, that there are bound to be easy solutions. That can begin with knowing what you do or do not have control over. By shedding a little kindness and consideration, and placing your focus on those things that you know you do have control over, you might even be able to shed some influence even with the most resistant of adversaries. As Desmond Tutu advised: Do your little bit of good where you are; it's those little bits of good put together that overwhelm the world.
Libra
This coming week we have the Full Moon in Libra at 16º of your sign. Of course this will most affect those born within the range of that degree, from 13-19º of your sign, or those who were born between the 6th and 13th of October. But all Librans will feel this Full Moon as it shines its light on the proceedings this week. We will often feel the energy ramping up as we approach any Full Moon, which then reaches a point of full culmination and completion, which next week is on the 5th/6th of April. These times can often be fraught with emotion. But can also be an opportunity to restore the balance, and finally lay to rest any conflicting obligations that may have been left unresolved. Do also pay attention to what is being revealed within the light of the Full Moon. This is often when we will become aware of that which needs to be reconciled, or where we have put too much emphasis on one area of our lives at the expense of other parts. And because this particular Full Moon is shining a light on the recent Jupiter/Chiron conjunction, there could be a reminder of the necessity for your own self-care and well-being. Librans will often fall into positions of counsel to others. But in order to be a better counselor/guide/teacher to others, you need to lead by example, not by telling, but by following your own advice and counsel.
Scorpio
Mars trine Saturn ushered Scorpio into the week telling you all to stay the course, keep doing what you are doing. But for Scorpio, that can often include working yourself to the bone. And then some. It probably does not help that Mercury is entering Taurus on Monday urging you on. For just as you think you've probably had enough, and you're ready to call it a day, along comes that next best thing to do. And some how, no matter how exhausted a Scorpio may be, they still manage to eke out that last bit of adrenaline to make this happen. Scorpio is indefatigable. However, the upcoming Full Moon on April 5th/6th may say otherwise. Full Moons can sometimes act like a spotlight, shining a light in certain areas of our lives, and/or bringing things to closure. This one is shining a light on your work and everyday activities, yes, but also your over all health and well-being. It's a bit of a reminder that moderation and balance are key elements in order to maintain these. And that in order to be able to do all that you do, in order to replenish the coffers of your indefatigability, honoring that balance is key.
Sagittarius
The Full Moon in Libra on April 5th/6th is trying to shine a light on all of our relationships, the closest ones as well as those that are more platonic. Libra is a sign of relating, but it is also opposing a tight Sun/Chiron conjunction, as well as your ruling planet Jupiter. And one of the realizations that could be had through the recent Jupiter/Chiron conjunction is how much deeper, and for that matter, real, relationships can be when we accept people for who they are, and where they are without judgment or overly inflated expectations. We're all just making our way through this world, trying to do the best we can, which at best is merely imperfect. But this is also exactly what makes them so relatable! Another thing that this Full Moon can dig up and give you a deeper appreciation for, is a certain talent or ability that you may have been taking for granted. The Full Moon in Libra wants our lives to be more properly balanced. And that includes having some sort of venue through which you can express yourself. Therefore making enough time for the people, things, activities that make your heart sing (and maybe even allow you to show off a little) can make all the difference.
Capricorn
This past month's Jupiter/Chiron conjunction was asking you to make some space for your family, your roots, your heritage, your past. One of the ways to be able to make space, is not just to hold your ancestors, and hold your family members in your heart, but to also be able to forgive. Forgive them. Forgive the past. And then coming to more fully appreciate the legacy that they have passed on to you. Even with those with whom you share wounds. Through Chiron, these old wounds can be revealed, but it is also through this portal that you discover the family legacies, the talents, the dreams resolved and those that were not resolved. Much can be learned through exploring your own personal and familial history. And doing this sort of inner exploration can prove to be both enlightening and healing. The Full Moon on April 5th/6th is trying to bring this all to light. And perhaps even to some sort of culmination and conclusion. Releasing, healing, embracing and celebrating. The past is prologue for the present. Which is also a reminder that the present is prologue for the future.
Aquarius
Full Moons are often seen as a culmination for actions and decisions made in the past. They can be the fruition of events. The swan song. The conclusion. They can also be enlightening, making us aware of things that we had not previously known or realized. And as a result of what you learn, in the light of the Full Moon in Libra, on April 5th/6th, you could even see your whole perspective shift. This is because the Full Moon is shining a light on the recent Jupiter/Chiron conjunction, opening up space, and freeing up your mind in the process. Jupiter/Chiron was asking you to let go, release, forgive the past, the elements that are no longer valid for where you are now. The detritus. The regrets. Jupiter and Chiron in Aries, a sign of new birth, was offering us the opportunity to begin a whole new healing journey, and the more honest you are with yourself and others, the more successful this would be. Like turning over a whole new leaf in your life, Jupiter/Chiron is giving you a second chance, by helping you to clean the slate, and walk forward, freer, less encumbered, and renewed. Pay attention to what is being revealed with the ambit of the Full Moon this coming week. And give yourself permission to put some old ghosts to rest. You no longer need them scurrying about in your mind.
Pisces
The aim of the Full Moon in Libra each year is to help to restore the balance, particularly in those areas of life where things have become uneven, and not adding up. This can be as simple as paying off old debts, and balancing the ledger sheets. But it can also be about where you have been putting too much energy at the expense of other things in your life, vs. not putting enough energy where it is needed. This can be about trying to weigh your needs against the needs of others. Or trying to live up to the expectations and standards of others. But perhaps the most egregious imbalance with the current weather would be to underestimate your own value, gifts, skills and talent. It is so easy to get caught up in the values and expectations of the world, and gauge your worth accordingly. The Full Moon on April 5th/6th is trying to bring this all full circle, and show you the value of who you are, and what you have to offer. And it may be quite different from what you expect. For rewards can come in a gazillion guises, and you just never know the full value of what you have to offer until you see its effects mirrored back to you.
© 2023 crystalwind.ca. All rights reserved. We track all IP addresses with sniffer technology. Using a VPN will not hide your IP.
CrystalWind.ca is free to use because of donations from people like you. Please help support us!
Blessings!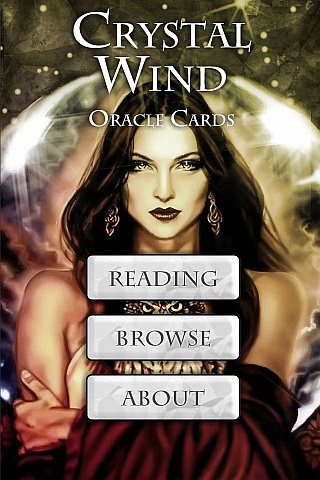 Cut Through The Illusions!
Available On

Spirit Animal Totem Of The Day!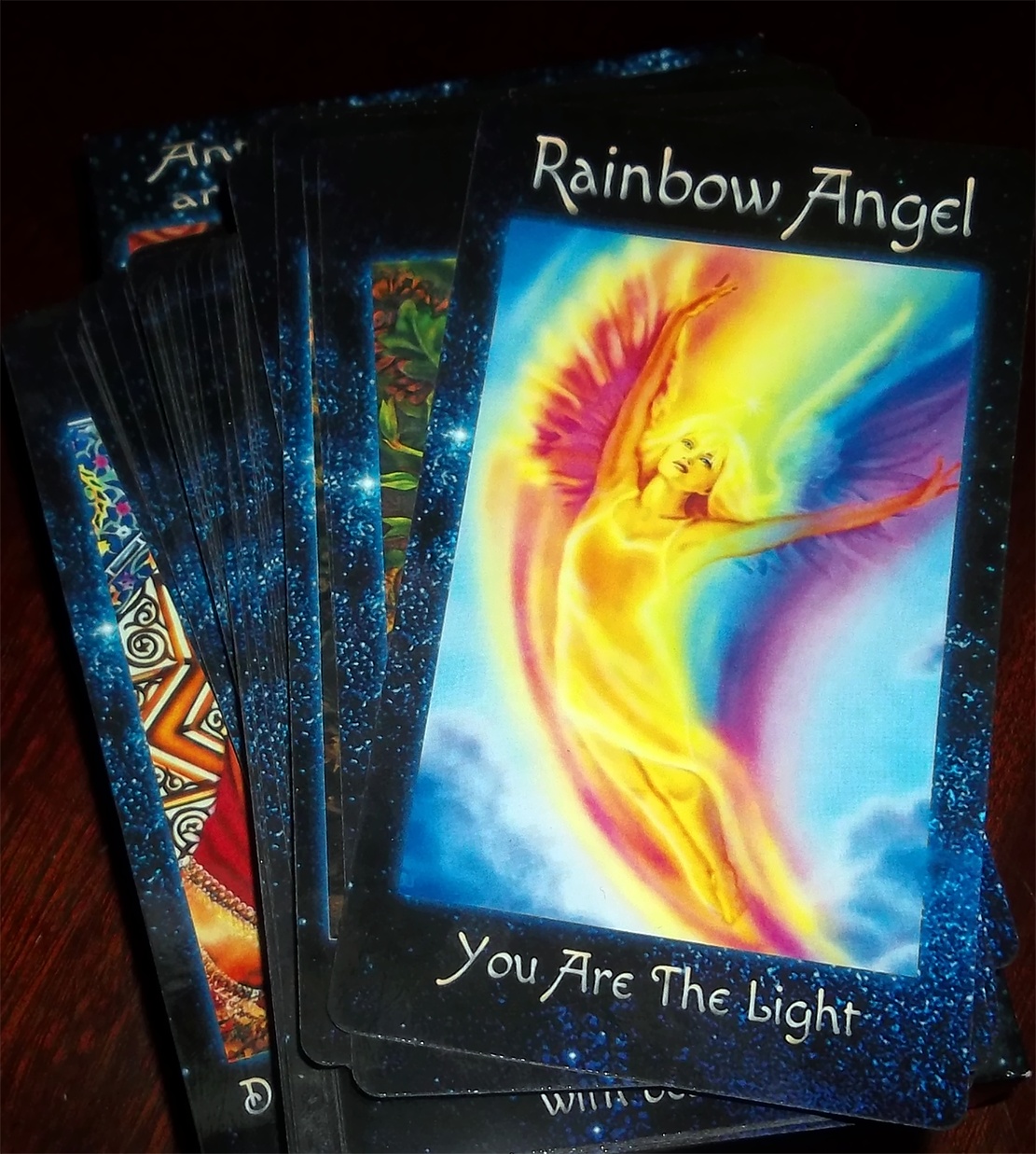 The Crystal Wind Oracle
Myth & Magic Card Deck!
Details Here!
NEW Expanded
Printed & Boxed!
Now with 58 cards!
Who is Online Now
We have 1083 guests and no members online