Category: Forecasts and Horoscopes Written by Lauren Howard Coleman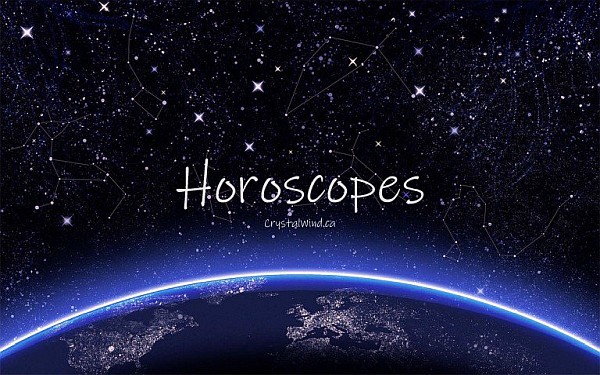 For the week of March 4th thru the 11th, be sure to read your Rising Sign as well:
Aries
Mars changes signs this weekend in the company of Venus who enters Aquarius just minutes after Mars does, with the intent of toning down some of the intensity and drive. Aries is always motivated. But under the aegis of Aquarius you could see your perspective turned outwards towards more worldly concerns, or upwards towards the fulfillment of a personal aspiration. But one thing will be true of all Aries people over the next 6 weeks and that is that no one is going to be the boss of you during this period. You are needing a longer leash in order to explore new territory and try on new things. Or do things in a new way. And you will need a certain amount of freedom in order to be able to do so. And anyone or anything that tries to contain you, tell you what you should be doing, or try to control you, will be resisted. Another thing that may become apparent is that there may be times when you might want to join forces with others, realizing that there is power in unity and shared ideals. And together you can be a far greater force to be reckoned with, than you would be on your own.
Taurus
Venus moves into Aquarius this weekend accompanied by fierce Mars, prompting you to take the initiative, and perhaps motivating you to follow through with certain goals. Up until now, your ruling planet has been hampered by her retrograde phase, but now that she is picking up speed again, you could be feeling your own energy reviving. And accompanied by Mars, we'll all be wondering what got into you, as you are being given something of an adrenaline rush. Set goals for yourself that you want to achieve, and then use the surge of energy to get yourself going and follow through. You will never feel quite so motivated as you do this week, so take advantage of the surge of energy and use it to your advantage. With Venus now in Aquarius for the next 4 weeks, look for ways to expand your influence into the outer world. This is a good time to work with others in order to achieve mutually shared goals.
Gemini
For the past week you've probably been busy sorting out facts and information and trying to figure out what is true and what isn't. Many a Gemini has been busy taking care of business. Now that certain information has come to light, be willing to look at it objectively and in a clear light. It could change your focus and perspective as a result. Be willing to let go of what is no longer valid, within the light of what you are seeing and hearing. But also know that in times of transition it helps to be aware and alert. There will be times when you will need to rely on more than just your senses alone. This will be especially so when Mercury enters Pisces next Wednesday. That is when you are going to be asked to see with more than just your eyes and to hear with more than just your ears. But in the mean time, as you move through this transition, hold squarely to the truth that is staring straight at you.
Cancer
Venus and Mars enter Aquarius this weekend, which could bring some sort of shift in your life. This may come about through some sort of negotiation with others. This could be financial, as you try to establish some sort of fair agreement, or it could be personal as you are now looking to set appropriate boundaries and mutual expectations with others. The important thing is that you are all on the same page, and know exactly how much you are or are not willing to spend or take in compensation. Within the context of any negotiations taking place over the next few weeks, pay attention to what ideas, plans or initiatives are beginning to take root, and what is coming to light, about what you are trying to achieve. And as you become more aware of the truth of a situation, you might want to also ask yourself how you feel about that, and what your next best steps should be.
Leo
In some ways you could be feeling larger than life as a personal vision is beginning to take on some sort of form. There are probably still a number of negotiations that are needing to take place before that happens. But with Sun in Pisces conjunct Jupiter the support is likely to be there if you need it. You may be pleasantly surprised. If you're looking to promote yourself, or something you do, good to do so earlier in the week to take advantage of that lucky Jupiter aspect. That being said you are ready to compete with the world now that Venus and Mars are entering your 7th House. Taking advantage of the Venus/Mars alliance you can get a lot accomplished by joining forces with others. Look for people who have skills that will compliment your own. This may take a little compromising, but so long as you are both on the same page, you can accomplish a lot more together than you would individually.
Virgo
You've all been busy this past week getting your ducks in a row, taking care of the details, and taking care of business. This week also marks a demarcation between the past and the future. There is a shift here. And because of this shift you are going to have to let go of some thing, or ideas about what you do, in order to be able to look at it from another perspective. Or do things differently. The energy itself is changing in the work place. Part of this is because a lot more energy is being poured into your everyday life. Perhaps there is a special project that holds a lot of promise for future projects of the same type. It could also be that you've added a little something to your daily routines that is spicing things up a bit. There's business as usual. And then there's business with a bit of flair and creative enthusiasm.
Libra
As Venus and Mars enter Aquarius this weekend do expect to see your creative self-expression beginning to thrive. For the past few years many a Libra has been too busy to invest in anything remotely fun or exciting. But this could change over the next several weeks. This is also a reminder that we all need to take some time for ourselves, in order to be able to fight the good fight later on. Taking time for recreation, for exercise, for that roomba zoomba class, that art class, or just to channel some of that pent up passion and energy will spill over into the other areas of your life. Get excited. Find people who will get excited with you. And throw some caution to the wind. Be yourself in a way that you haven't felt able to do so in quite some time.
Scorpio
Some of the oppressive pressure that the recent Mars/Pluto connection can bring will begin to lift over the week ahead. All the more so as Mars moves into Aquarius this weekend. Do be prepared though. Often when Mars is in Aquarius, it can bring a bit of excitement into your personal life in a way that does not allow very much down time. Perhaps something is needing to be repaired, the furniture needs to be rearranged, someone comes to visit, or the city decides to dig up the street outside your home. What Mars can bring while it is here for the next 6 weeks is a bit of commotion in the parts of your life where you would prefer things to be more settled. And this would most likely be in the home, or some other area that usually brings you that sense of security. Mars is noisy and disruptive. But it can also be really useful for being motivated to finally build that shed, paint that room or clear out the basement.
Sagittarius
This Pisces season can be particularly inspiring for Sagittarius. And this week could begin on something of a high note as the Sun carries the light from optimistic Jupiter to sublime Neptune. This would especially benefit those who are involved in anything of a creative nature, are on a spiritual quest, or are trying to put the pieces of a project together in order to fulfill a long-cherished vision or idea that you are trying to see become a closer reality. The Sun/Jupiter/Neptune capacity for visualization can be applied to almost anything. Therefore take advantage of this configuration this week to visualize whatever it is that you would like to see manifest. See it in your mind's eye, write about it, think about it, doodle about it. And then throw it up and out into the universe. There's no telling what it may bring back.
Capricorn
If you've been thinking about expanding a business, learning a new skill, or increasing your skills and self-worth this is a good week to further pursue that and think about ways that you can more seamlessly make the transition. This may mean having to leave some things behind that you no longer need. And that can include an old perspective that is no longer valid for who you are and what you are becoming. There is no benefit in longing for what you once had, when so much is about to unfold before you. It is time to look forward at what can be, rather than to look back at what used to be or what could have been; and face the future with an open and courageous heart.
Aquarius
As Venus and Mars simultaneously enter your sign this weekend you will just begin to feel the excitement beginning to rise. Things that may have been in the planning stage behind the scenes are now getting ready to be launched. And you're going to be feeling motivated to tackle whatever it is that is coming down the pike. And everyone better watch out and step out of the way. For when Mars is in your sign you are not going to have the patience. Nor are you going to be waiting for anyone to catch up to you. You've got things to do and places to go, and anyone who can't keep up is just going to have to figure it out on their own. Filled with the courage of your convictions and a sense of righteousness, you're ready to buckle up and lead the way. And we'll all be straggling behind you trying to keep up.
Pisces
Having Jupiter travel through your Sun is like a great being, someone for whom you have great reverence, has come to pay you a visit. They come for a visit. And as they do so, you shower them with well wishes, cakes and refreshments. Because you know that if you do so, they will gladly impart some wisdom and guidance. For you know, just by their very presence they will bring you luck, hope and solace. But it is the wisdom that makes all the difference. And with this divine presence on your side it could even feel as if life is just naturally flowing in a direction that will allow you to lead a more fulfilling life and lifestyle. There are different roads to get there, and in some way you are being asked to have the faith that you are on the right road to get there. So what joy to have your own personal guide at your side?
© 2022 crystalwind.ca. All rights reserved.
---
CrystalWind.ca is free to access and use.
Please support us with a small gift of $11.11 or $22.22 or $33.33.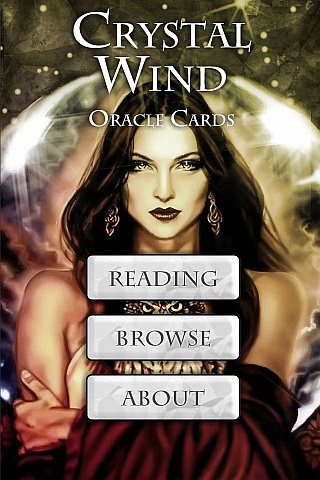 Cut Through The Illusions!
Available On

Spirit Animal Totem Of The Day!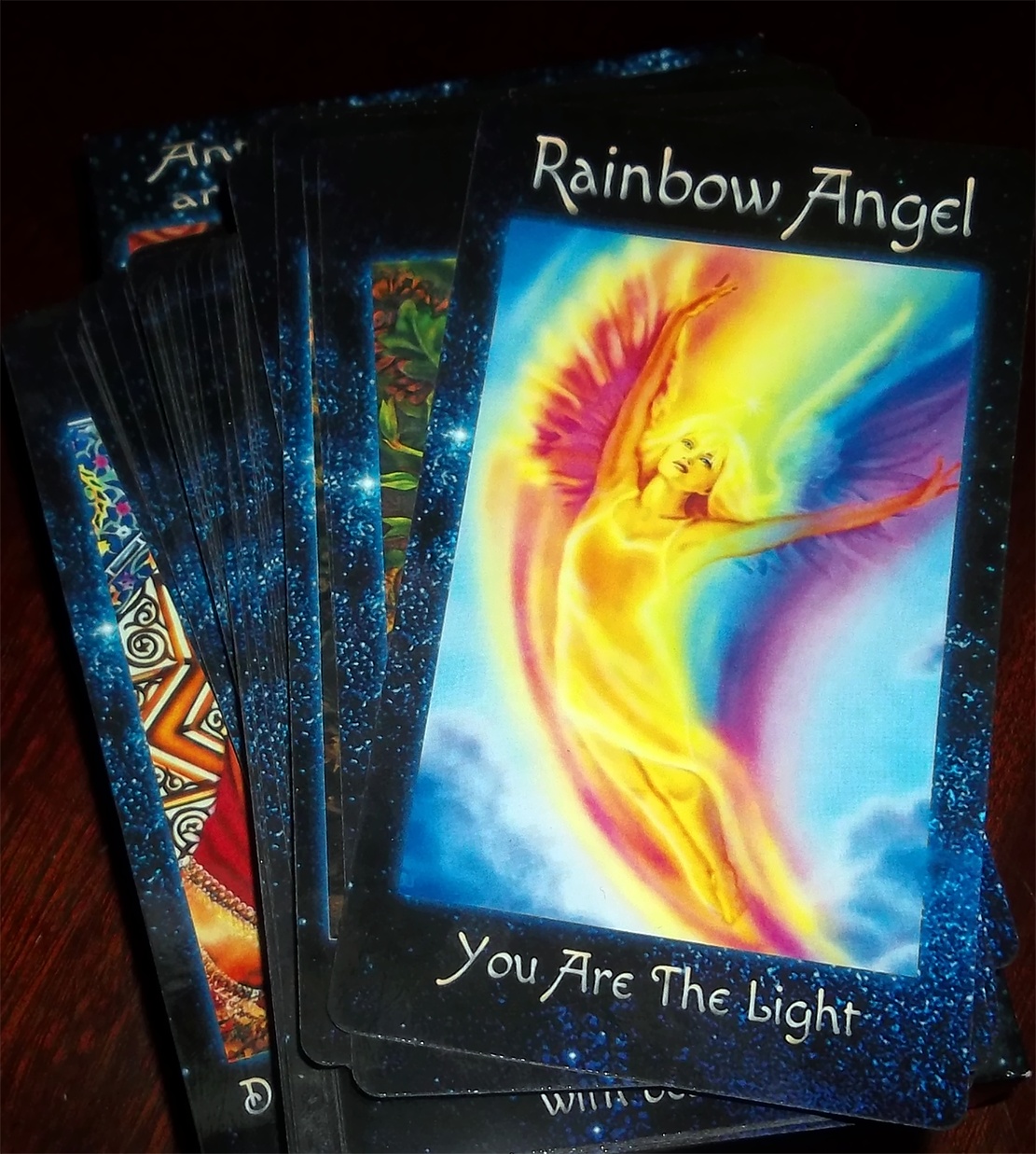 The Crystal Wind Oracle
Myth & Magic Card Deck!
Details Here!
NEW Expanded
Printed & Boxed!
Now with 58 cards!
Who is Online Now
We have 1798 guests and no members online