Help keep CrystalWind.ca resources free for everyone. To share the articles posted here daily we rely on readers like you. Please donate today.
Blessings!
Category: Forecasts and Horoscopes Written by Lauren Howard Coleman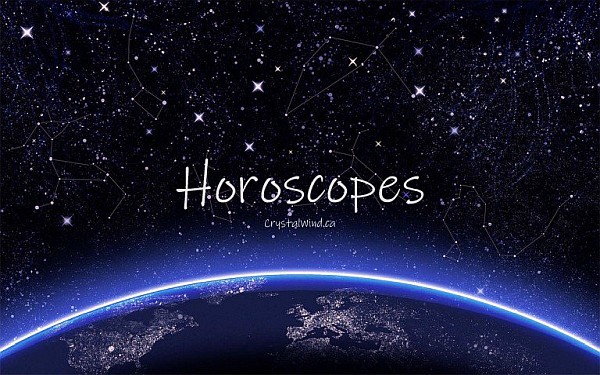 For the week of November 11th thru the 18th, be sure to read your Rising Sign as well:
Aries
With your ruling planet Mars returning to make an exact square to Neptune next week, there could be moments when you are not quite sure if you are coming or going. Can you trust what you are hearing? Are people being totally honest with you? Or do they have ulterior motives? Know that the truth will come out in the end. But until then it is probably wise not to jump to conclusions, or make assumptions. What you could find yourself tasked with are making corrections, clarifying your own intentions, and re-submitting forms that got lost in the mail. This is the sort of weather in which you will want to make extra sure that you are dotting your i's and crossing your t's before you hit the send button, or drop the forms in the mailbox. With an abundance of Neptune energy we would want to slow down and take our time this week, pausing to savor the moment, and patiently being present for others who are finding themselves lost. When lost in a fog, the only ones we can truly rely on, are each other. Find the ones that you would want to be lost in a fog with, and keep them close. At the very least, if you don't make it to your destination, at least you have each other.
Taurus
Before it enters the sign of Sagittarius this week, your ruling planet, Venus, is already wistfully looking to the future in hopes for better things to come. And you just might be well situated to do so. There may be glimpses and offers this week that lend promise for better things to come. And even if there aren't, there is this general feeling of hope that is permeating the air waves. Hold on to that promise. As Venus moves out of the depths of Scorpio and into the open horizons of Sagittarius you could come to realize all these possibilities opening out in front of you. These could be financial opportunities, offers that you cannot resist, and promises for future gain. Optimism can also incline all of us to spend more, eat more and carry on with our partying selves. And as we move into holiday season this could definitely lead us astray. But it can also buoy you through the halls of celebratory joy. Go with it. But even before you begin, ask yourself first: "What would it mean for me to follow my bliss and fulfill my most heart-felt desires?"
Gemini
As we begin the week you could find your mind wandering elsewhere. Instead of trying to control it, perhaps just allow it to wither it will, and see where it takes you in the end. There could be an element of waiting and watching to see what the future can and will bring us in the end. Until then, you can't really make a full commitment to certain things. But amidst that uncertainty are also opportunities to make connections with others, to daydream about the future, to wonder, unravel mysteries and then laugh at the irony of it all. As your ruling planet Mercury wends its way through the last degrees of Scorpio, sussing things out, discriminating between truth and innuendo, you will also feel your heart growing 3 sizes. And then late Wednesday/early Thursday Mercury leaves the labyrinthine halls of Scorpio, and steps out into the expanding vistas of Sagittarius. And this is when you come to realize that there is a whole world out there just waiting for you. This is a time of year in which you will be anticipating the good cheer that is to follow. Dance lightly and be merry. Good cheer and good company await.
Cancer
Up until Wednesday, we continue to have an abundance of planets in your fellow water signs Scorpio and Pisces. Make the most of this week by diving in to the watery depths that you know so well. Imagine, find your muse, daydream and be inspired. These are good days to wander along the shore, get lost in nature, or seek serenity where it can be found. Be present and in the moment. But also allow yourself to be fascinated in whatever direction, subject matter or avenue is calling you. Solve a mystery, unravel a conundrum, finish that puzzle, and be profoundly obsessed with a notion or idea. Once Venus and then Mercury enter Sagittarius after Tuesday you can get back to business, but not without bringing all of that inspiration, wonder and joy that you've been gathering to you, into your everyday life. We need to take these diversionary journeys into our own imaginations, and sometimes into the world abroad, in order to bring ever deeper and more soulful meaning and connection into our lives.
Leo
As we begin this week, we could be dismayed by all the things that are not working out, and what we can not do. Don't allow yourself to get caught up in the delays or obstacles that are standing in the way. Use the weekend to take care of tasks, and focus on what is right in front of you, knowing that once you take care of all of the 'have to's and shoulds' that there are a number of should-less days ahead. Should-less days are days which are best used by putting aside the shoulds and the have-to's and just allow ourselves to go where the inner muse leads us. Even if you can only set aside a few should-less hours, this can make all the difference in your physical and mental well-being. By Sunday afternoon let the should-less hours begin: take a book to the park where you can read like a Victorian lady amidst the falling leaves, while sipping cocoa; wander aimlessly along a less-trod path; find a hidden cove or nook, taking out your pencil in order to write poems when you arrive; or make a discovery of a new sacred space that fills your heart with inspiration and hope; and then pause just long enough to be fascinated by the mundane.
Virgo
We could focus on all the things that could possibly go wrong, or we can put those on the shelf for now, and make the most of this perilously optimistic week. We may not have all the answers, and we may not necessarily see where all this is heading, but we should take pause this week to be grateful for those small but important messages of hope and grace that are permeating our lives. These can be found in simple everyday conversations, in sudden moments of inspiration, and through the exhilaration that can be had in unexpected moments of glee and laughter. Continue to make the most of the last few days of Mercury wending its way through the final degrees of Scorpio: be fascinated by the mysterious, share secrets, unravel conundrums and puzzles. But by the time that your ruling planet Mercury enters Sagittarius on the 17th, you will be ready for whatever good cheer, hope and good humor is at your disposal… do what needs to be done to be ready, the holidays will soon be upon us, and your party shoes are asking to be dusted off.
Libra
Amid the existential angst that is lurking in the background of our lives, there is something that is also warming the cockles of your heart this week. Dare we call it hope? Possibility? And maybe even some (albeit brief) moments for joyful celebration? In the ensuing weeks, you may be finding that your dance card is already filling up, so you might want to take advantage of the quiet before the storm in order to allow some of that much needed hope to percolate and grow. By the time that your ruling planet, Venus, enters Sagittarius on Wednesday, you will begin to feel a shift in the air. Emerging out of the depths of Scorpio and out on to the open vistas of Sagittarius, you will come to see all sorts of possibilities unfolding before you. Everything just feels larger than life, and all that more festive when Venus enters the expansive halls of Sagittarius. But before you break out all the festive baubles and bangles, you might want to first pause and gather yourself, slowing down just enough to allow the emerging spirit of the season to take hold by warming the cockles of your heart.
Scorpio
Although many will begin the week carrying a long list of to-do's and perhaps a few extra errands, be prepared to put that list aside by Sunday at the latest. Take care of those obligations, and then put some of that up on a shelf. For betwixt and between the worries and the angst that has been wending its way through the backgrounds of our lives, you are being tasked with far better things this week. Instead of worrying what on earth the future may bring, and filling in spaces of uncertainty with dreads and all the things that could possibly go wrong; think in terms of possibility. Intersperse the week with decadent moments of self-indulgence, journeys through the imagination, daydreams, wonder and joy. The last 10 days of Scorpio season are riddled with transcendent reveries, and brief opportunities for enchantment. Take down your tools of divination and read the tea leaves for confirmation. Even if there is still a part of you that doubts, allow those precious moments of enchantment and wistful hope to find residence in your heart. Something both interesting and compelling is coming this way, and you won't want to miss it.
Sagittarius
Although there are elements of uncertainty winding their way through the backdrop of our lives, it would only make it worse to embellish these, or them to distract you from better things. Put the worries and dreads on the shelf for now, knowing that the truth of things will be revealed in their own time and in their own way. Over the week you could see yourself tying up some loose ends, as you prepare yourself for the season that is well nigh upon us. Not only are we poised to enter Sagittarius season on the 22nd, but your ruling planet is also gradually (or at least appearing to be) slowing down for its direct station on the 23rd. By the end of next week you will then begin to feel the excitement brewing in anticipation for what may come, and hope for the festivities that are about to unfold. Adventure almost always awaits Sagittarius. This week is merely a preparation for what that could possibly look like over the next few months. The stage that precedes that next great adventure? That is the stage in which hope and anticipation is being kindled.
Capricorn
Could be some conflicts between what you have to be doing, and what you would much rather be doing. This could even raise a little resentment if you are feeling limited by circumstances or obligations that you just can't seem to get out of. But don't allow that to put a damper on the week. By the end of this weekend there are opportunities here for deeper and more meaningful experiences. The sorts of experiences that serve to restore your hope and faith in the world, and its possibilities. You may even get a second chance to follow through with a goal that you had to previously put on hold. But in order to do so, you are first going to need to clear out some of those worries and resentments, tie up some loose ends, and put any anxieties on the shelf. This is necessary in order to make space for some of those inspirations to take root, and to follow through with that second chance that has been simmering on the back burner these past several weeks. Just give it a little more time, and you'll be able to begin to finally put the pieces together.
Aquarius
As we first enter the weekend there could be some lingering conflicts, resentments or aggravation due to obstacles standing in your way, and keeping you from doing what you really want to do. These could be due to certain obligations that you had personally taken on, or responsibilities that you just can't get out of. Nor would you necessarily want to. With Saturn in your sign, there is a strong sense of responsibility and certain expectations that you have personally taken on. But everyone needs and deserves a break now and then, and this is just that sort of week. Look for opportunities to sneak in some should-less hours, or even days if you dare to. These are times when you can put some of those obligations and responsibilities on the shelf, and make space to just dream and be enchanted in the present moment. Find your muse, be inspired, look for that which feels sacred and meaningful. This could be a person, a place or an activity. It could also be found within your own imagination. Some place that takes you away from the shoulds. Restore the joy in your life, if only for a moment. And it will give you the strength to pick up the mantle and carry on.
Pisces
Over the past few weeks, your ruling planet, Jupiter, had returned to your sign to re-inspire you to loftier and perhaps ever grander possibilities. Now it is slowing, or at least appearing to, for its direct station on November 23rd. But even before it does so, you can almost feel the anticipation rising as we move through the week. There is still an air of uncertainty, and perhaps even a bit of worry, wending its way through the background of our lives, thanks to a lingering Mars/Neptune square. But the anticipation engendered with the Jupiter station can help to ameliorate all that. In the space before the station of Jupiter, allow yourself to first slow down. Take some moments in your life to sit in wonder, and allow your dreams and possibilities to unfold. Find your muse. Allow your dreams to percolate. Be inspired in the ways that Jupiter is inviting you to. Like opening up a door on to a vast landscape of possibilities, your world is on the verge of getting just a little bit bigger. Perhaps even bigger than you originally anticipated.
© 2022 crystalwind.ca. All rights reserved. We track all IP addresses with sniffer technology. Using a VPN will not hide your IP.
CrystalWind.ca is free to use because of donations from people like you. Please help support us!
Blessings!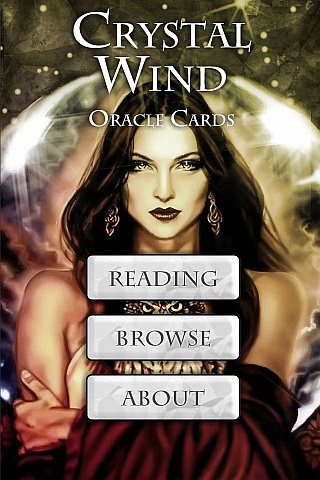 Cut Through The Illusions!
Available On

Spirit Animal Totem Of The Day!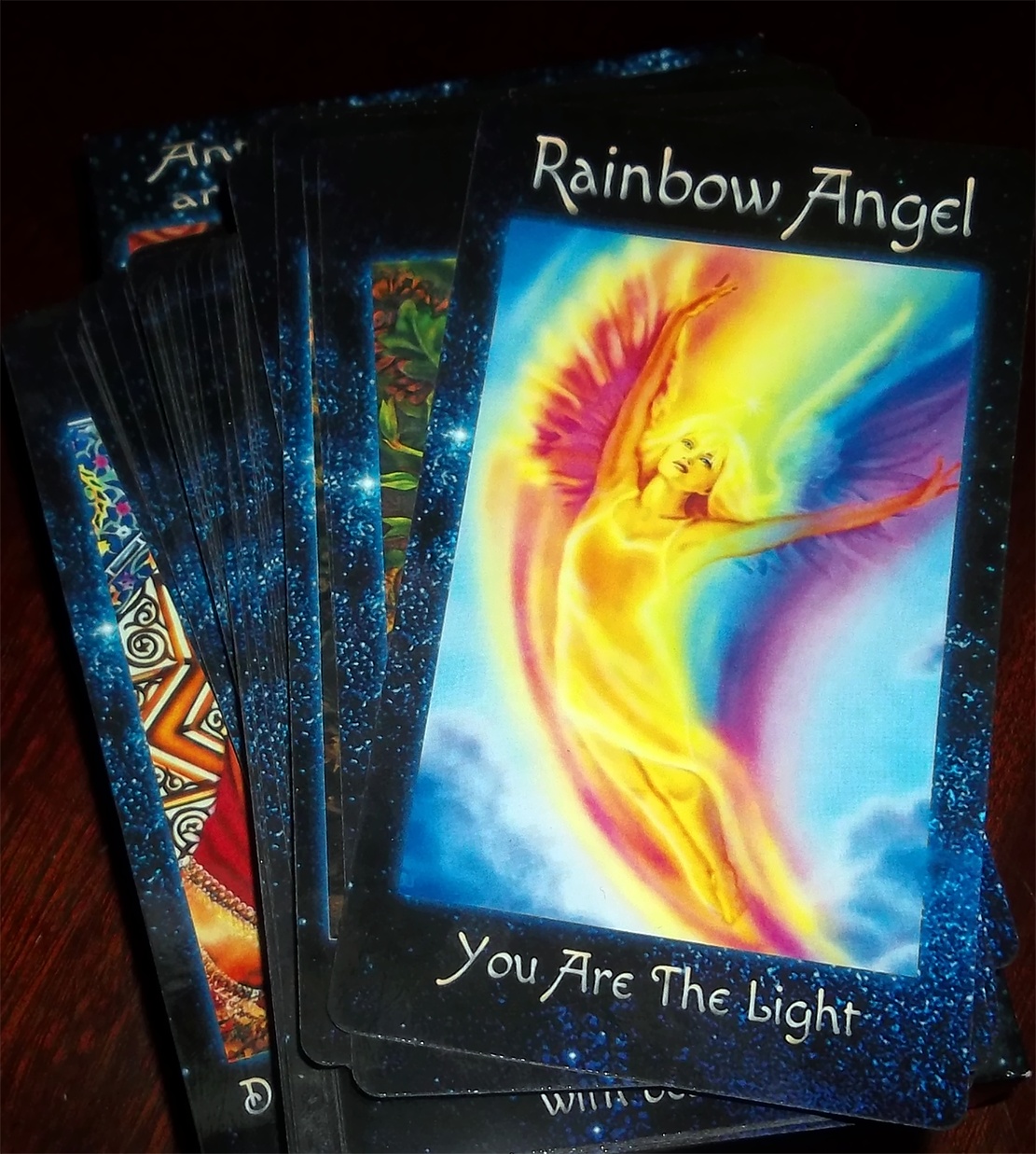 The Crystal Wind Oracle
Myth & Magic Card Deck!
Details Here!
NEW Expanded
Printed & Boxed!
Now with 58 cards!
Who is Online Now
We have 1761 guests and no members online