Support crystalwind.ca with your donation and help spread spirituality and positivity.
Blessings!
Category: Forecasts and Horoscopes Written by Lauren Howard Coleman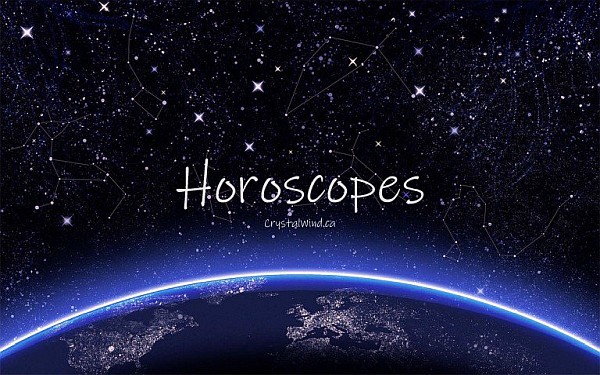 For the week of November 25th thru December 2nd, be sure to read your Rising Sign as well:
Aries
It has been a little un-mooring having your ruling planet Mars retrograde and besieged by Neptune for so many weeks. Like a stranger in a strange land, you could be feeling a little displaced, fuzzy around the edges, and unsure of what the future may yet bring. Lucky for Aries, Mars will be exactly trine Saturn this week which aims to stabilize, organize, and help to restore some sort of status quo. And that is despite any distractions that might be cropping up. So put some of the indecision on the shelf for now. It can wait for later. This week Aries is positioned to regain some sort of normalcy in their lives. Therefore, shore up any boundaries that may have become eroded, clean up your schedule, organize your immediate environment, and regain stability. In the mean time you will want to reserve your strength, for you're going to be needing it later on when Jupiter re-enters your sign in December. Here's a helpful reminder from Doe Zantamata: Taking time to do nothing often brings everything into perspective.
Taurus
If you've been feeling a little scattered lately, pull back. It may be that there are so many pies in the sky, so many things that you hope to accomplish, so many hopes and dreams being considered that you are feeling a bit overwhelmed. This can leave anyone feeling confused and indecisive, and not knowing which way to turn. Use this week to prioritize, focusing on those things, people, and goals that are most important to you. Create a plan. Narrow down your choices. And if you can't focus on just one priority, focus on two. Setting boundaries with yourself will help you to restore some order in your life and keep you from getting scattered. Betwixt and between the stations of Jupiter and Neptune we are all being asked to dream, and to dream big. But having your priorities clear and creating some sort of road map will allow you to make those hopes and dreams a closer by narrowing and focusing your attention and priorities.
Gemini
Although it could be feeling like you are receiving a lot of mixed messages from others, there are opportunities this week to at least clarify your own messaging, motives and plans for the future. There is an art to all this messaging and communicating. And when you find yourself at cross purposes with others, it can be helpful to begin by finding some sort of commonality of perception. Start with something you both agree on. But also, be willing to agree to disagree if and where you need to. Perhaps the best advice for the week is to remember the old adage that so much more can be achieved with a dollop of honey, than with a gallon of vinegar. You may not be able to win others to your side, even with the most diplomatic of skills, but at the very least this can help people to see where you are coming from. And once you have everyone on the same page, then you can create a road map and a plan for the future that takes everyone's interests, hopes and needs into consideration.
Cancer
We find ourselves between the stations of those two spiritual giants, Jupiter, and Neptune this week. Working together they aim to inspire and fill us with anticipation for not only your own chances in the world, but for our world to be a far better place in the future. And there should be some reminders and consolation that even in the face of conflict and despair, a better world is possible. And this is not just about hopes and prayers, or wishing for things to be so. A very practical Mars/Saturn trine this week is asking you to devise a plan, even if it is having to be done so behind the scenes, to fulfill your own heartfelt vision for the future. Create a timeline. Ask yourself what is needed. And then look for practical ways to situate yourself in the meantime. You may not be able to implement your plans right away, but this is a very good time to prepare yourself and put the pieces of the puzzle together. Then when we enter the New Year, you will have your own personal road map which you can then follow.
Leo
Riding the tail winds of the New Moon in Sagittarius, and the recent station of Jupiter, you should begin to find hope rekindling the cockles of your leonine heart. Jupiter stationing in Pisces, the sign of divine inspiration is trying to remind Leo that whatever big changes have occurred over the past year, no matter what twists and turns had you deviating from your path, these could turn out to be for the best. And that is true even if they don't appear to be so at first. Your world is trying to open up like a big balloon. Just know that it's going to do so in stages. So, a little patience will be required. But once Jupiter re-enters Aries in December, it could feel a little like a window is opening up on to a vast new world of possibility. And once you see that world, you probably won't be able to un-see it ever again.
Virgo
No matter how at odds you may be feeling with others, there are probably going to be moments this week when it would be wise to keep some things to yourself. The tendency is quite strong this week for all of us to impulsively say what is on our minds, without considering the consequences. Just make sure that filters are applied where needed. This same sort of mental energy can give us the courage of our voices, and the conviction to stand up for self and others. But to be able to do so in a way that others can hear you will be the challenge. It requires focus, restraint, and a great deal of patience. This same focus can also be applied in other ways. For instance, narrowing down specific goals and projects. If you have been feeling over-extended or scattered, pull yourself back and prioritize. Channel all of that focus and energy into the most important priorities in front of you, and put the rest on the shelf for now. The same goes for managing and organizing your environment. If things got out of hand lately, this is a good week to restore order, and better manage your schedule.
Libra
Think about the message that you want to convey to others this week. How do you wish to be seen and remembered? No matter the differences between you, no matter how far the divides, tell everyone, near and far, close, and distant, how much they mean to you. We are all inclined to be a little impulsive this week. So why not impulsively blurt out messages of love? Long overdue missives of gratitude and appreciation? But perhaps the one thing we can all get behind this week, is being able to use our messaging to make a positive difference, hopefully bridging some of the divides instead of sowing greater conflict. Who would know more about diplomacy and conflict resolution than Libra? It requires a certain amount of skill and patience, but if anyone can do so it is the sign of fairness, and a sextile this week between Saturn and your ruling planet Venus can help to facilitate that process, without having to compromise who you are, and what you so staunchly believe. And doing so will also help to clarify for yourself and others the message you are trying to convey.
Scorpio
With your ruling planet, Mars, retrograde and inundated by the Neptune squares these past several weeks, you will appreciate the opportunity to restore some sort of stability and normalcy in your life. Like a hole in a bucket, these squares can feel like the energy is being sucked out of the room, your pocketbook, and even from you. With Mars retrograde in Gemini it could feel a bit like you have been needing to do some backtracking before you can move forward again, and this can make you feel a little unmoored. But a trine from Saturn this week, and the stations of Jupiter and Neptune can help to establish a period of inspired normalcy in which you can regain your bearings and be better able to focus on your priorities. And even if you cannot necessarily put your aspirations and plans into operation right away, this week is a very good time to lay it all out for yourself, and create a realistic and achievable road map for at least the next 4 months.
Sagittarius
As Jupiter has now stationed for its direct motion it is asking you to take a ride on his tailwinds, in order to bring you more in alignment with your Big Vision and hopes for the future. This seems to be all the more so with Jupiter traveling in fellow Jupiter sign, Pisces, instilling inspiration, and sowing good will as well as good cheer. But especially as Jupiter stationed in these last degrees of Pisces it almost seems imperative for us all, to not only think larger, but to think in terms of what would ultimately serve the greatest good. Both compassion and understanding can grow deep roots in this weather, strengthening ties not only within your own tribe, but then extending that good will to one and all. One word of caution for the week ahead: Sagittarius is never one to hold back when it comes to speaking their minds. This can be a good thing when something needs to be said. However, having your foot in your mouth is never a good look. Therefore, it will be helpful to remind yourself that not everything you think, needs to be said. Rather use that impulse to sow good will, spontaneous compliments, and outbursts of joy. In this way we aim to build bridges with one another, not break them.
Capricorn
With Mars still retrograde, and still in Gemini, we could find Capricorn busier than ever! You have orders to fill, projects to be finished, and ledgers to be balanced. And if anyone can marshal all of the scattered forces, and delegate the appropriate resources, it is Capricorn. And thankfully so. For the past several weeks boundaries had become eroded, and people were not following the program. It was all anyone could do to take care of the simplest of tasks! We need someone to bring everyone in line, restore the balance, and keep everyone from being distracted. What that requires are your vast organizational skills, and a deal of patience. For you it all just seems like common sense. But believe me, without your intervention things will only continue to fall apart. And we'll all be relying on you this week to keep the wheels turning, and hopefully in the right direction.
Aquarius
You may not normally think of yourself as an organizer or mediator, but that could be what you are called on to do this coming week. It could feel as if many things had become rather scattered. Boundaries were blurred, and everyone has been feeling a little over-committed. That's where you can now step in. All of those organizational skills and experience that you've been gathering and honing, can now be put to good use. It is not unusual for Aquarius to feel like they are being asked to step up to the plate these days, and this may be one of those weeks when your help and skills will be especially helpful. In fact, any activities that require patience, planning, and discipline will be easier to accomplish than they have been lately. However, this is also a good week to set goals for yourself, create a timeline, or map out a plan for the future. You may not be able to implement these plans right away, but having the road map in place can be a good start.
Pisces
When your ruling planet, Jupiter, stationed direct on Wednesday, it did so in the very last degrees of your sign. We always receive a boost of inspiration and enthusiasm when Jupiter stations, but all the more so when it is in your sign. It pulls on the heart strings and aims to open you up to a larger vision. A vision that is perhaps even greater than you had previously anticipated. Jupiter returned to your sign to pick up the pieces that had been laying around: the broken promises, the unfulfilled dreams, and is here to bring the circumstances together to allow those hopes and dreams to reach a closer reality. Jupiter in Pisces is also asking us all to realize ourselves as being part of a much larger whole, in which we come to see division and separation from one another as an illusion. We may not always agree with one another. And some of us are perhaps a little less perfect than others. But at the most fundamental levels of our being, we are all humans on the same ultimate journey of discovery and understanding. Therefore, seek that divine spark within your own heart, and find ways to manifest that in even the most trivial and mundane aspects of your life.
© 2022 crystalwind.ca. All rights reserved. We track all IP addresses with sniffer technology. Using a VPN will not hide your IP.
CrystalWind.ca is free to use because of donations from people like you. Please help support us!
Blessings!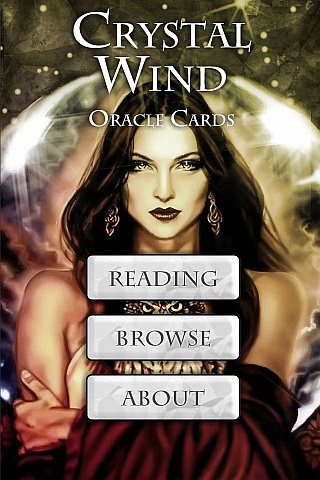 Cut Through The Illusions!
Available On

Spirit Animal Totem Of The Day!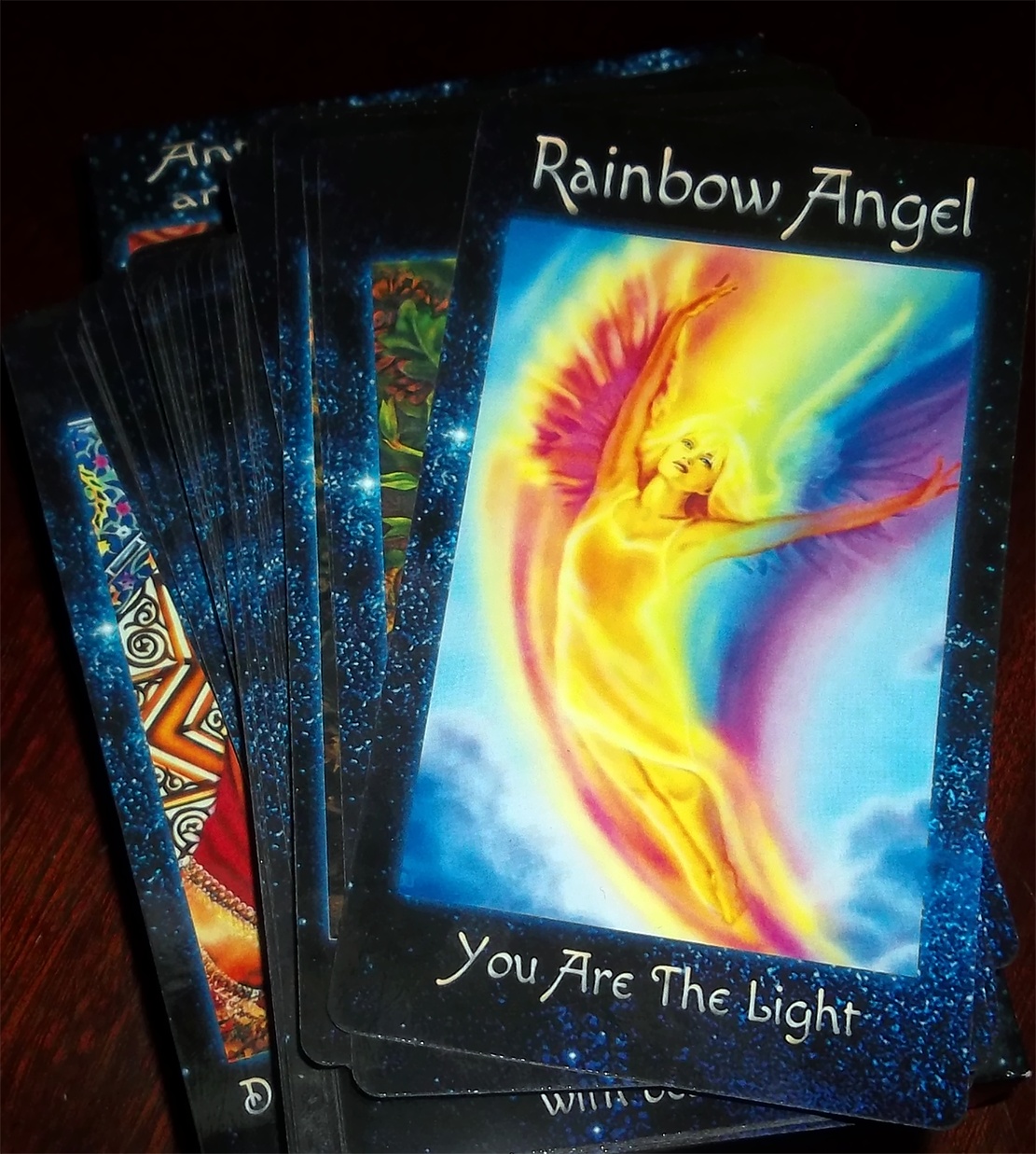 The Crystal Wind Oracle
Myth & Magic Card Deck!
Details Here!
NEW Expanded
Printed & Boxed!
Now with 58 cards!
Who is Online Now
We have 752 guests and no members online