Category: Forecasts and Horoscopes Written by Lauren Howard Coleman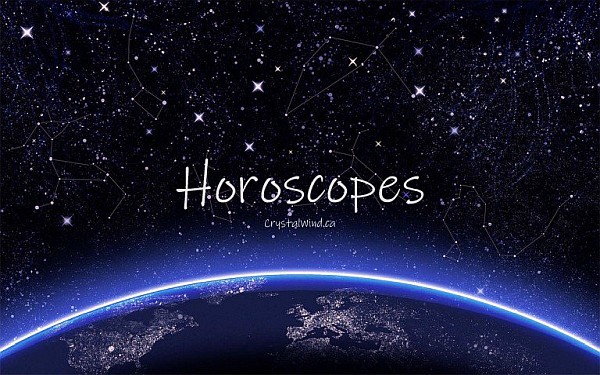 For the week of September 24th thru October 1st, be sure to read your Rising Sign as well:
Aries
As Mercury stations in the sign of Libra this week, Aries will be reassessing and reevaluating all of their relationships for fairness and equality. On the whole you should be feeling supported. And this will be helpful, for Aries may feel compelled to face some hard truths in some of your most important relationships over the next few weeks. Things that you may have allowed to pass in the past, will be harder to ignore. This period is very much about truthfulness and honesty in relationships which could find you having to have some hard conversations. For the past 3 months, while Jupiter has been retrograde, you've been coming to terms with some of your own core truths, beliefs and judgments. And you will not want these to be compromised in any way. This is about walking the walk, as well as talking the talk, in all of your interactions, agreements and decisions with others. And allowing your conscience to be your guide.
Taurus
Mercury will be in its retrograde phase for the next 3 weeks, which is usually a good time for everyone to reassess their daily routines, or readdress any health issues or regimens. This will be all the more so for Taurus this time around, because Mercury will be retrograde in the sign of Libra. This is a sign for Taurus that is associated with those things that support your health and wellbeing, and also has to do with your daily job, work, your work environment and work skills. This particular retrograde could find yourself feeling challenged to look at things from another perspective. This could include questioning things that you always assumed to be true in the past. Be open to the idea that there may be better ways to manage your time, and your daily routines. Libra is a sign of moderation, and if your life has recently been feeling imbalanced, this is your opportunity to restore the balance, opening up opportunities for greater peace and serenity. Which in turn can help to cultivate and nurture better relations in your workplace and/or in your daily life moving forward.
Gemini
Being a Mercury sign, you will always be sensitive to the twists and turns of the Mercury cycles. When Mercury stations retrograde, it gives us opportunities to reassess, review, and release. or let go of those things that are no longer serving the person you are, or who you might wish to become. Through this process we are all coming face to face with the broken things in our lives. This can be literal with Mercury retrograde. But it's not just about the laptop or the dishwasher on the blink, this is also about old outworn coping mechanisms, habits that are no longer helpful, and old dialogues that are just holding you back, and preventing you from living your own best life. And if you were to envision your own best life, what would that look like for you? What aspirations would you want or hope to achieve? What are the things or the people that most inspire you, and that you would aspire to be like? In some way you are being asked to connect with some sort of vision for the future. It may or may not be achievable right now. But that seems to be of little consequence. It's the connection and the aspiration that counts right now. Figuring out how to make it a closer and more practical reality will come later.
Cancer
As Mercury is set to station retrograde this week, it is asking you to review, revise and reassess your past, perhaps even going back to your early childhood, and family dynamics. Do not be surprised however, if a few old wounds are opened up in the process. This particular retrograde has this way of peeling back some old scars, and revealing the wounds that lie beneath. Those wounds had been there all along, insinuating themselves in your life in insidious ways. It's well nigh time to cast these old ghosts and demons out of your life once and for all, so that you can then move on to live your own best life. At the same time you could also become aware that you do not have to keep doing things the you or others have always done in the past. That there might be better ways of relating, coping, and being. It is during the retrograde phase of Mercury that we are given the opportunity to release what is not working, and thereby make room for much better things to come.
Leo
Mercury is a planet that has to do with our perspective and our perceptions, and as it is poised for its retrograde station this week, you could find your own perspective shifting. This can include giving yourself permission to change your mind. But perhaps the most important thing you are being asked to do over the next 3 weeks is allow yourself to be inspired. You are wanting a plan and a road map. And this retrograde is good for exploring your alternatives and routes. Go to people you trust. Ask questions. Be open to alternative points of view and paths. Be willing to look at things from another perspective. Don't necessarily make any definite decisions yet. But do try on different ideas for size. Mercury can be a bit of a trickster. And often what looks like a great idea when Mercury is retrograde, will look differently when Mercury is direct again. In the mean time, find your muse, and your inspiration, and you'll be halfway there.
Virgo
As a Mercury sign, you are always sensitive to the vagaries of the Mercury journey. And as Mercury stations for its 3-week retrograde phase this week, it will be bringing you along for the ride. For this particular retrograde the emphasis is on those things and those people that you most value in your life, and how well you have managed to make these a priority. This may mean having to reevaluate what you need to undo, let go of, or cull out, in order to make room for those things and those relationships that you do want to cultivate, and that you do want to invest your valuable time, money and resources on. In some way we are all being asked to connect with our vision for the future. This may mean a better job, or to do your job better, or to live a healthier or happier lifestyle. We are creatures of habit. We follow specific routines, and ways of doing things. But in some way you are being asked to consider that you don't have to keep doing things the way you always have in the past. And that by just changing up a few things here and there, you can make room for those things, and those people that you do want to make a priority in your life.
Libra
Mercury stations retrograde in your sign this week bringing the focus to yourself, and your perspective. When Mercury is retrograde we are asked to reevaluate, reassess and review. Because the emphasis is on yourself, this can be about your physical well being and your appearance, your perspective or psychological well being, or it can be about certain skills that you might want to tweak. In the process you might want to explore how early childhood messaging, or family dynamics may have had an influence on your current perspective and ideas about yourself. What inner dialogues no longer serve the person that you are today? What old habits or outworn coping mechanisms are no longer working? It's time to re-write the script, which isn't all that easy. Especially when old narratives and inherited roles have become your default. In order to become your most fabulous, awesome, joyous, and happy self, what are you needing to let go of? And what are you needing more of? Use the next 3 weeks of this retrograde period to get yourself back on track with those things and those people who make your heart sing, make you laugh out loud, and allow you to be your own best version of yourself.
Scorpio
Mercury will station this week for its retrograde phase which lasts through the 18th of October. For Scorpio this is a good time to go on retreat, take some time out to reconnect with yourself, and hash things out. Mercury retrograde periods will often find us reflecting on the past. Things long forgotten can be brought to the surface. But so can certain unconscious drives or feelings. As a result, you could find yourself totally focused on a certain idea or subject to the exclusion of everything else. This can be great if you are working on a project that requires this sort of focus. And it can also bring some remarkable depth and insight into your own mind and perspective. But there is also a remarkable opportunity here to connect with some sort of vision or hope for the future. Therefore channel some of this focus and concentration in order to visualize your own best life, and what that might look like for you. Make this your lodestar and inspiration over the next few weeks. And by the time Mercury is direct again in October, you can then explore the steps you might want to take in order to make this inspiration a closer reality.
Sagittarius
Mercury is stationing for its retrograde phase this coming week, and as it does so, it is trying to get you to connect with, and be inspired by, some sort of big vision for the future. You probably won't be able to hammer out the details until Mercury stations direct again in mid-October, but it is an opportunity to explore the possibilities that are available to you. Through this process you will probably find yourself reevaluating your previous hopes and wishes. However what may have been appropriate for who you were at an earlier point of life, may no longer serve the person you are now, or are hoping to become. It is time to readjust your inner gps system, and put in the new coordinates. Be sure to be open to alternative points of view. You can probably teach a few things to others, but will find that you can learn a few things as well. Keep an open mind, and be willing to look at things from another perspective, and it can open you up to all sorts of new ideas and possibilities.
Capricorn
Capricorn has been working hard to reinvent themselves over the years. And this upcoming retrograde phase of Mercury which extends over the next 3 weeks, will find you reviewing and reassessing all that you have accomplished, and how much further you would like to go. If you were to make some improvements, what would they look like? Is there something that you have outgrown, and no longer serves the person you are becoming? Or something that you are attached to that might be getting in the way of the image that you are trying to project to the world? For ultimately what this retrograde phase is all about for Capricorn are the goals that you still want to achieve moving forward. And what you can do to facilitate that process. The retrograde period is not necessarily a good time to start something new, or go off in a new direction, but it is a good time to reassess what you are doing, and to explore new avenues and opportunities for greater growth moving forward.
Aquarius
Mercury stations for its retrograde phase this week, and as it does so, you will be reflecting on and reassessing certain areas of your life. One thing that you may be focused on are why certain patterns seem to keep on repeating over and over in your life, and what you can now do to break the cycle. We are creatures of habit, and it's not easy to change habits, or subconscious tendencies. But becoming aware that these patterns are occurring is the first step towards being able to make more conscious choices moving forward. Ultimately it will be your own positive outlook that will support you through this process. And it is precisely because you believe that you are capable of evolving and growing that will allow you to do so. It's all about the perspective. If you believe that you cannot change, then you certainly won't. And one of the things that these periodic retrograde phases of Mercury is good for, is to be willing to look at ourselves and our lives from a different, and perhaps even compelling perspective.
Pisces
Take advantage of the upcoming Mercury retrograde phase, to use your tremendous powers of visualization, in order to better connect with your own potential. Your capacity to do so will be further facilitated by a lovely trine between Venus (what you desire) and Neptune (imagination) this week. Further, a Mercury/Jupiter trine has been asking us all to connect with our big vision for the future. At the end of 2021, Jupiter will be entering your sign, asking Pisces to be open to the idea of growing beyond your previous expectations of yourself. In the mean time this retrograde phase of Mercury is like a preview, or a dress rehearsal, setting the stage for what may be. See if you dare to take some time out over the next few weeks, to sit with yourself, and think: What would my own best life look like for me? Where would you be? What would you be doing? And who would be there with you? The first step is to be inspired. The next step after that will be figuring out ways to make that dream and vision a closer reality.
© 2021 crystalwind.ca. All rights reserved.
---
CrystalWind.ca is free to access and use.
Please support us with a small gift of $11.11 or $22.22 or $33.33.
Spirit Animal Totem Of The Day!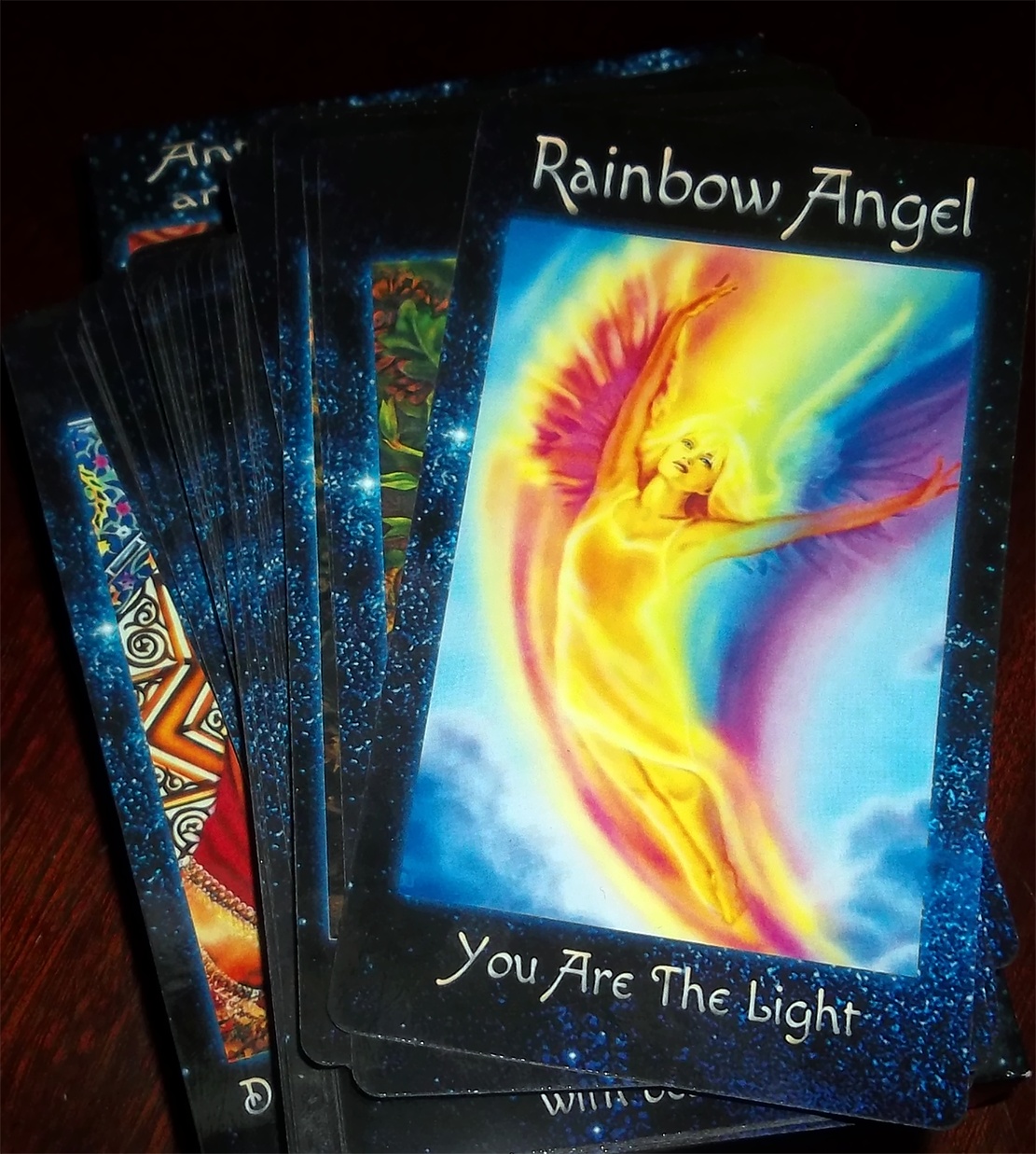 The Crystal Wind Oracle
Myth & Magic Card Deck!
Details Here!
NEW Expanded
Printed & Boxed!
Now with 58 cards!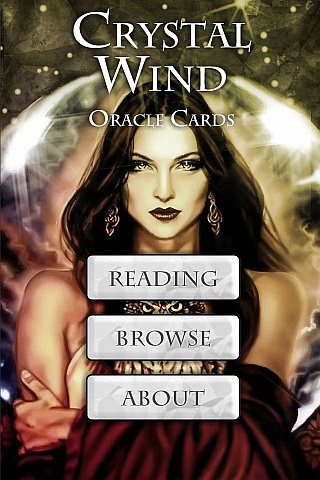 Cut Through The Illusions!
Who is Online Now
We have 996 guests and no members online